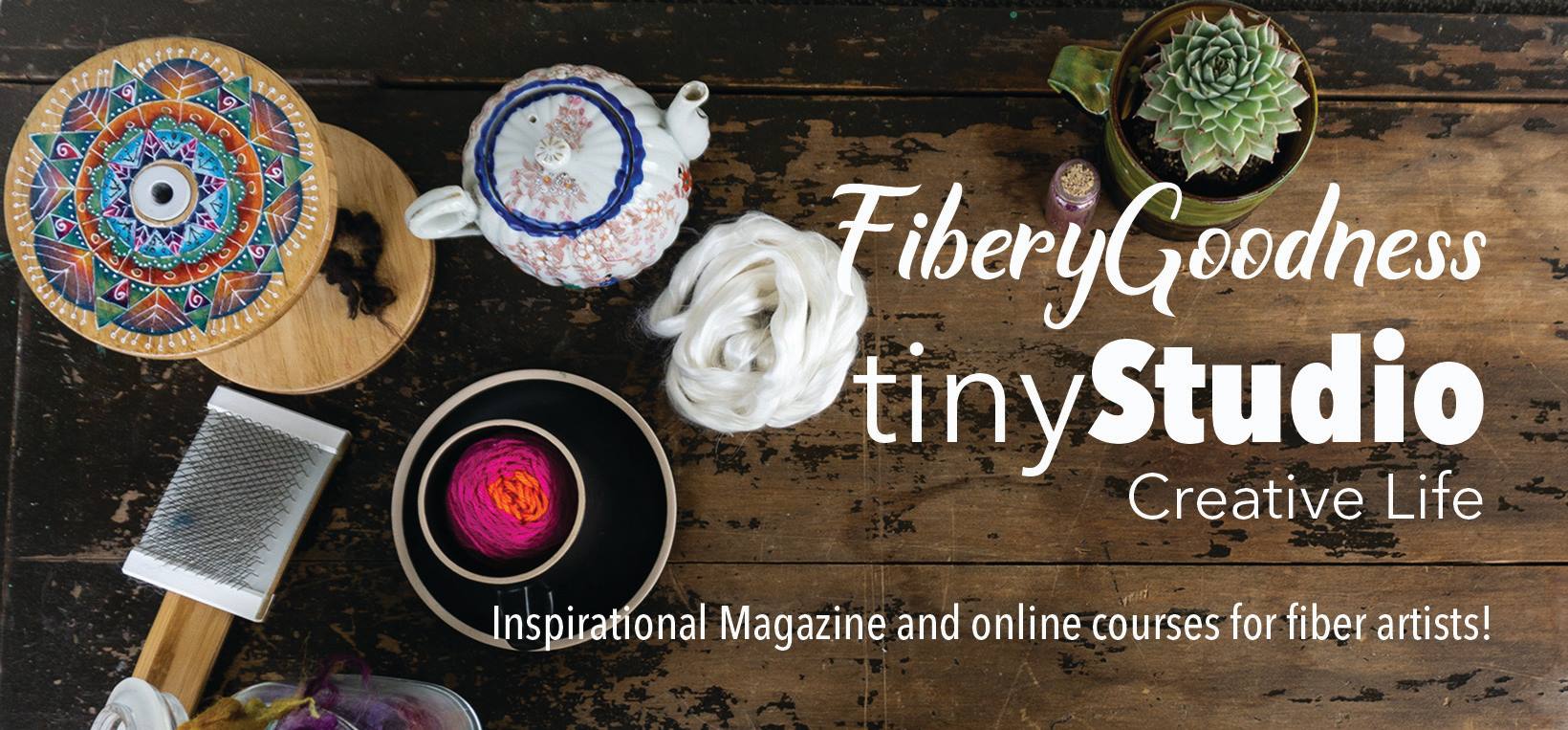 I need to start by saying this is a dream come true, creating the fibery magazine that I have always wanted to read! And after a very long time in the planning, our website is reignited and the very first issue is out with subscribers. I can breathe again 🙂
I am over the moon thrilled with how Issue One has come together, Evanita and I found such a variety of incredible artists who share beautiful insights into their processes and creativity. We have over 120 magazine pages packed with articles, how-to's, projects and awesome eye candy. The quality of both words and images is stunning, and I am very proud of what we have all created together. I think we have some really inspiring content that offers paths to mindfulness, enhanced creativity, and practical methods for developing your own skills and mastery of your craft. It is also lovely content to take time out with just for YOU, get comfy and curl up with a hot chocolate and Issue one of tinyStudio and just enjoy 🙂
If you haven't yet subscribed you can find out more about this awesome new digital publication and associated video podcasts on the website right HERE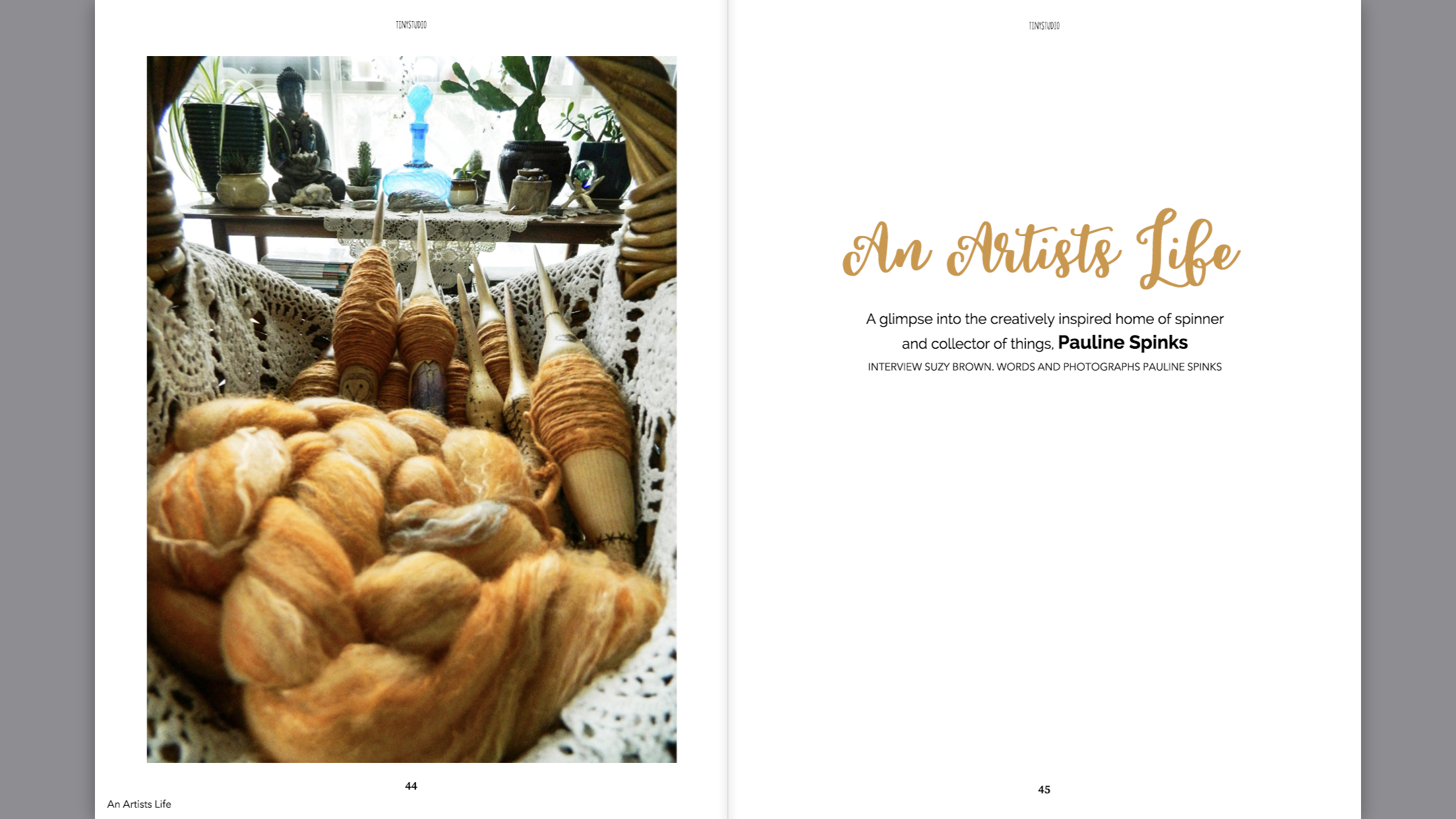 I am looking forward to hearing about our subscribers experience with both the magazine and the upcoming video podcasts (tinyStudio TV) which are scheduled with fortnightly content to build on the magazine content, and we are well into the planning of Issue Two!
After lovely chats with our Creative Consultant (the amazing Arlene Thayer) we have also come up with some great 'theme guides' for upcoming issues. You can expect some really solid concepts to come, such as an issue dedicated to ideas like 'subtle sophistication' in which we will look at design, knowing when to stop and how much to include in a design, keeping things beautifully simple, and creating elegance. We will have a 'keep it pure' theme in which we explore and celebrate naturals of all kinds. If you are interested in contributing an article I will have a program on the website soon for future issues, and in the meantime, hit me with your ideas, none are too big or too small and all are welcome! (Email me at Editor@fiberygoodness.com)
In celebration of this awesome event we would like to GIVEAWAY 12 months worth of subscription! This will provide you with four issues of tinyStudio Creative Life Magazine plus access to a years worth of our fortnightly tinyStudio TV video podcasts, each one of which is focussed on enriching the magazine content from the current issue!
How to enter – on Instagram share a photo of your favourite creative space with a post about tinyStudio Magazine, tag @fiberygoodness, and hashtag #tinystudiomagazine
On Facebook share this blogpost with link and tag me @suzy brown
If you share on both Facebook and Instagram you get two entries!
If you are already subscribed we will swap you over to a free monthly subscription
A winner will be drawn randomly on the 1st of December (NZ time) – good luck all!