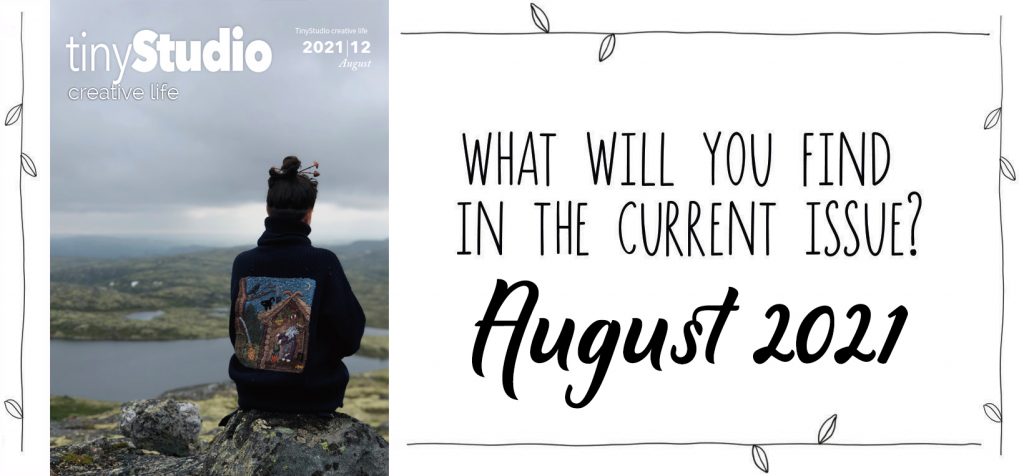 Or scroll down to purchase without subscribing

I am very proud to bring you Issue 12
of tinyStudio Creative Life Magazine! Publication date 28 August 2021
In Issue 12 we have a really cool underlying theme, one which I personally really enjoyed writing about and on which we have some really beautiful and inspirational articles from our contributors. As always, the magazine is 'tinted' by our theme rather than solely driven by it, so we have a wonderful variety of articles, but I think you will find that our 'The Dark Side' theme is well covered! We start with a wonderful photo extravaganza from our cover artist Julie Tselkova and her stunning hand made and embellished mittens and clothing, each piece tells a gorgeous story of her home beyond the artic circle in Murmansk, Russia.
We follow the dark path again with articles from Arlene Thayer (can you guess what her most secret guilty pleasure is?!) Lindsey G Wong's experiments with sock yarn making, Ineke de Brouwer's creative weaving with another beautiful story inspiration, and of course our 'Learning Lab' including some organisation tips and tricks from Evanita.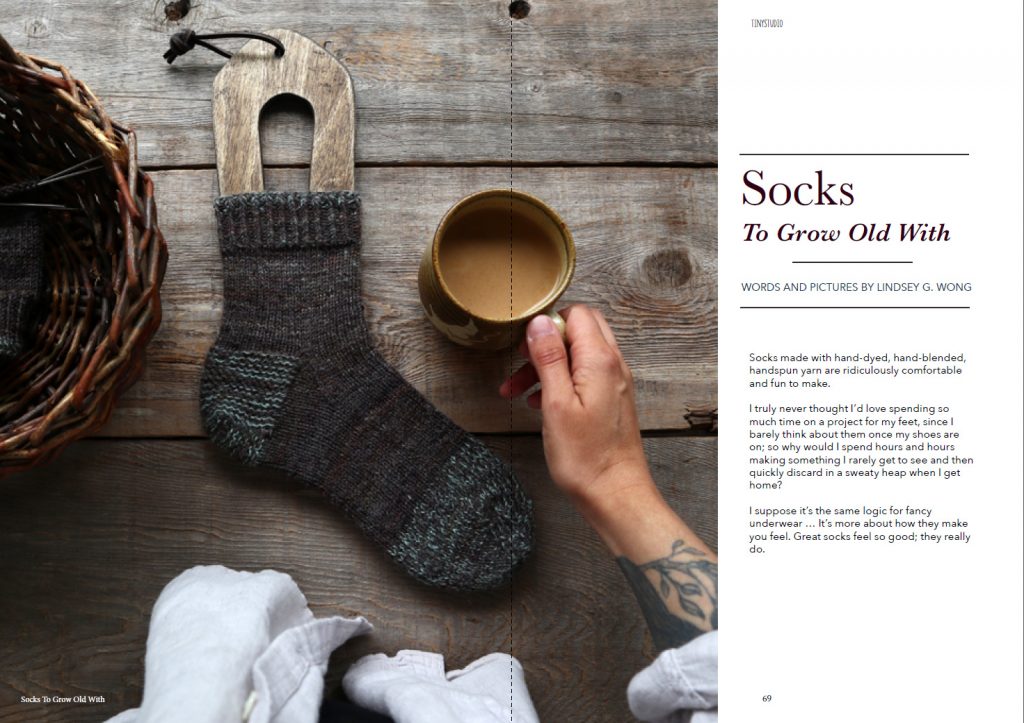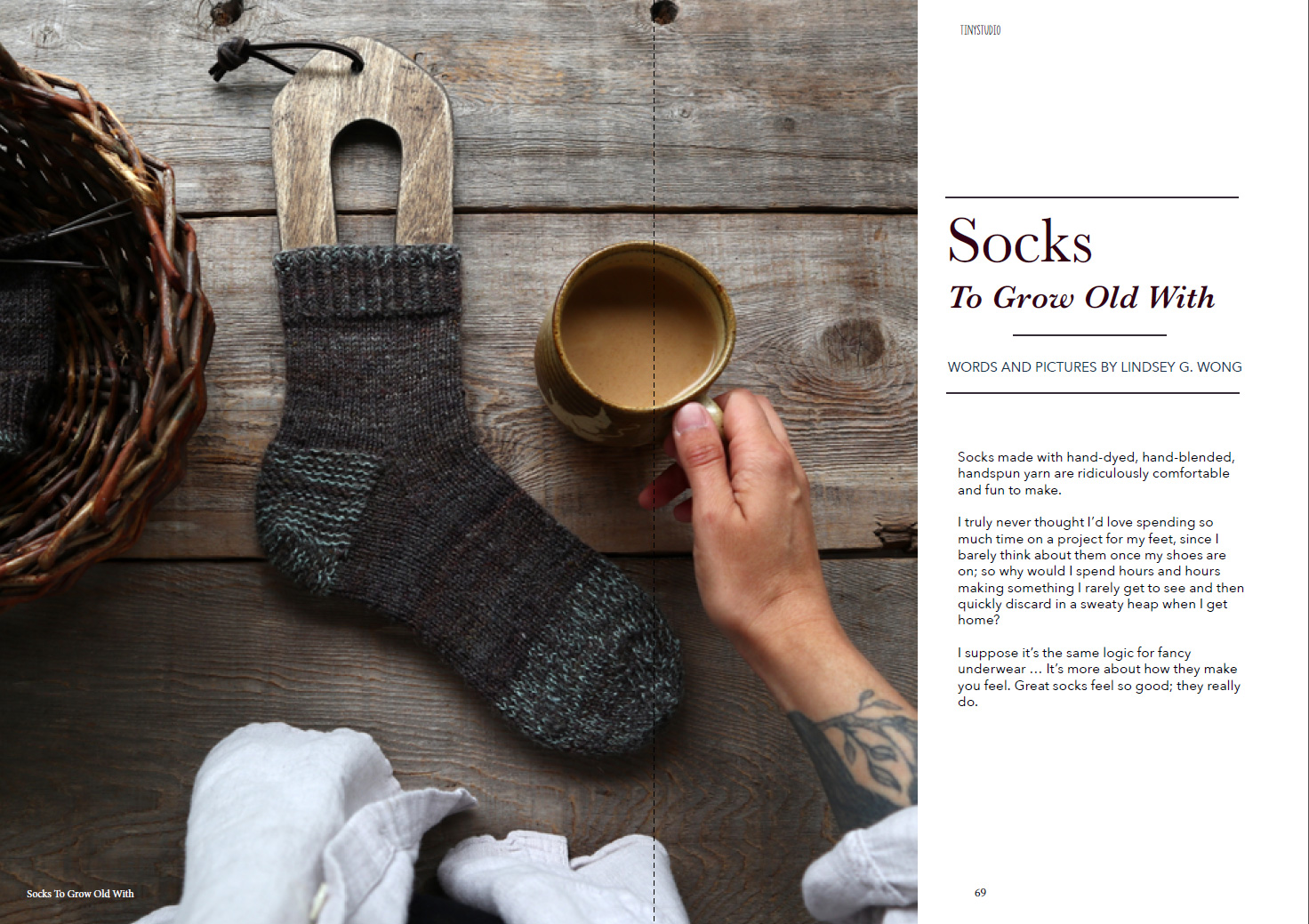 Solene le Roux shared a fantastic article that takes us on an evening stroll with her through the French countryside, and an insight into why she finds her inspirations in the rich darkness of the night, I love this!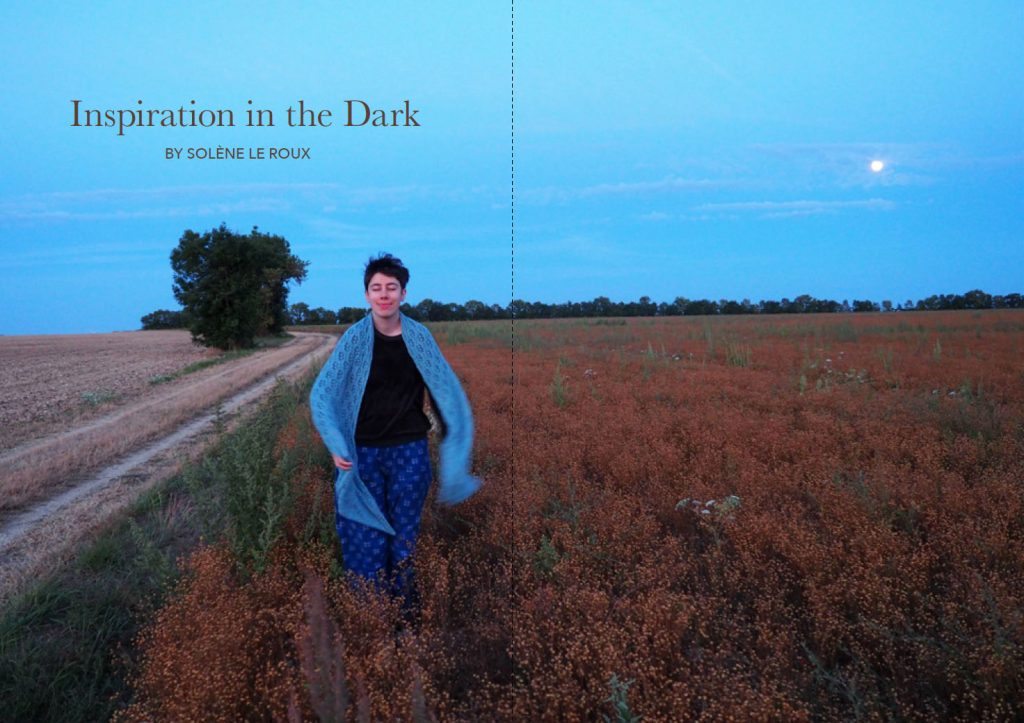 More fun with the dark side as Jessica Ashenden takes inspiration from the darker shades when approaching her weaving project.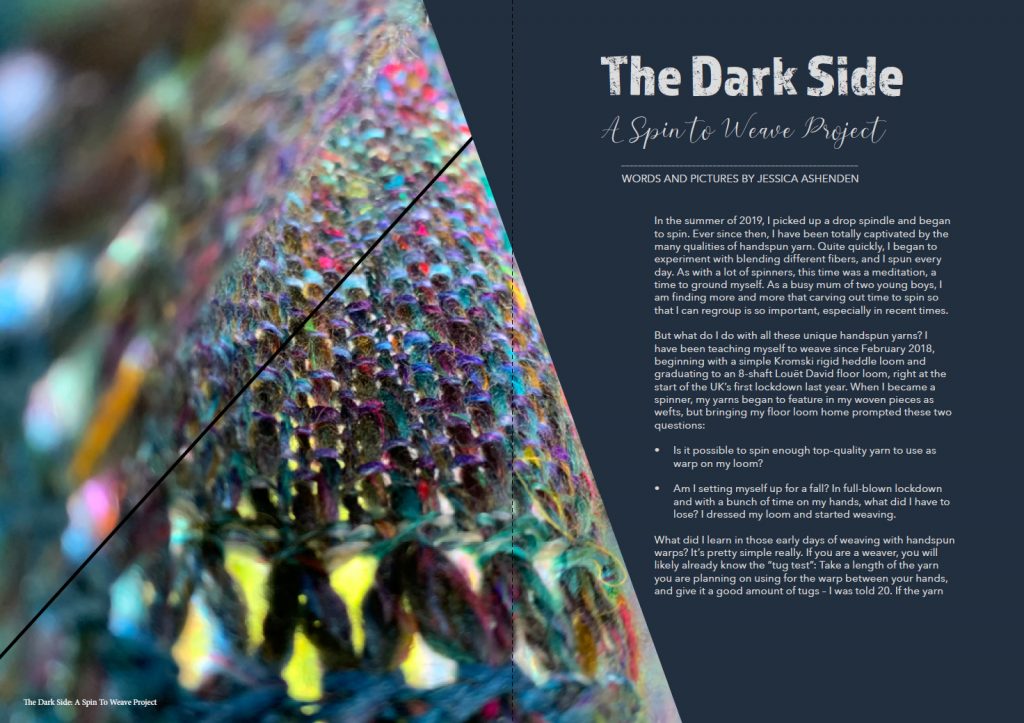 Suzy continues the third part of her Dye Basics series, with of course, dyeing rich dark black, with a twist – she hasn't used any black dye to get her results – follow step by step to do the same!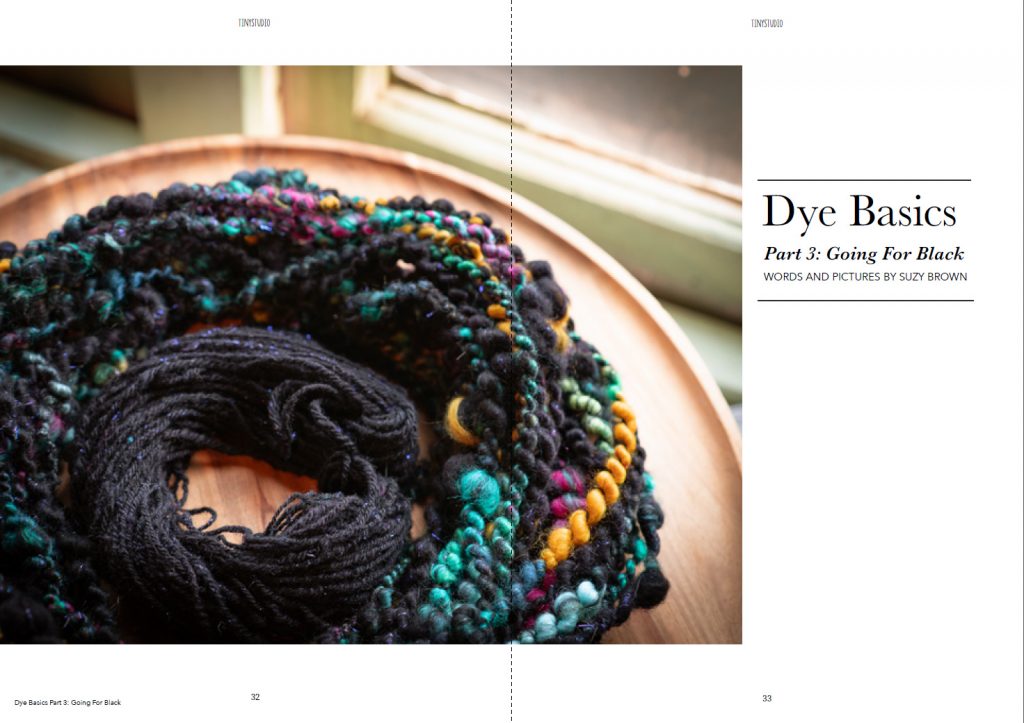 We also have a wonderful in-depth article from Sue Macniven of the UK explaining how she approaches and manages spinning for a large project, from fleece through dyeing and to final knit garment.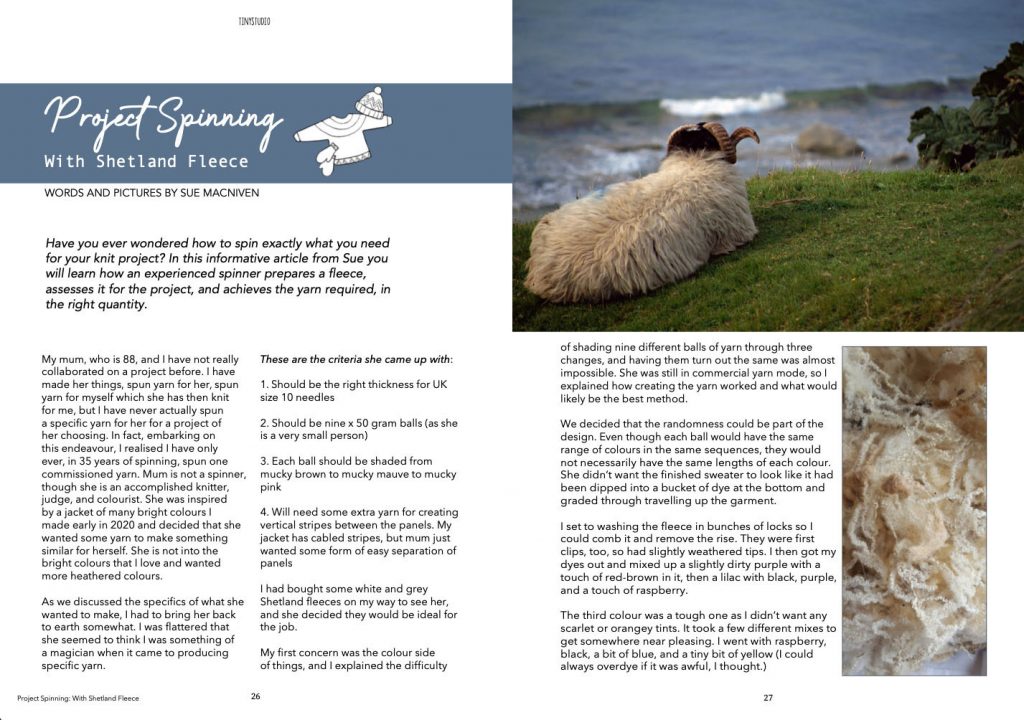 And always one of my favourite features, are multiple pages of Community Makes! The talent and creativity of the spinners and yarn crafters in our community is boundless and never fails to inspire me 🙂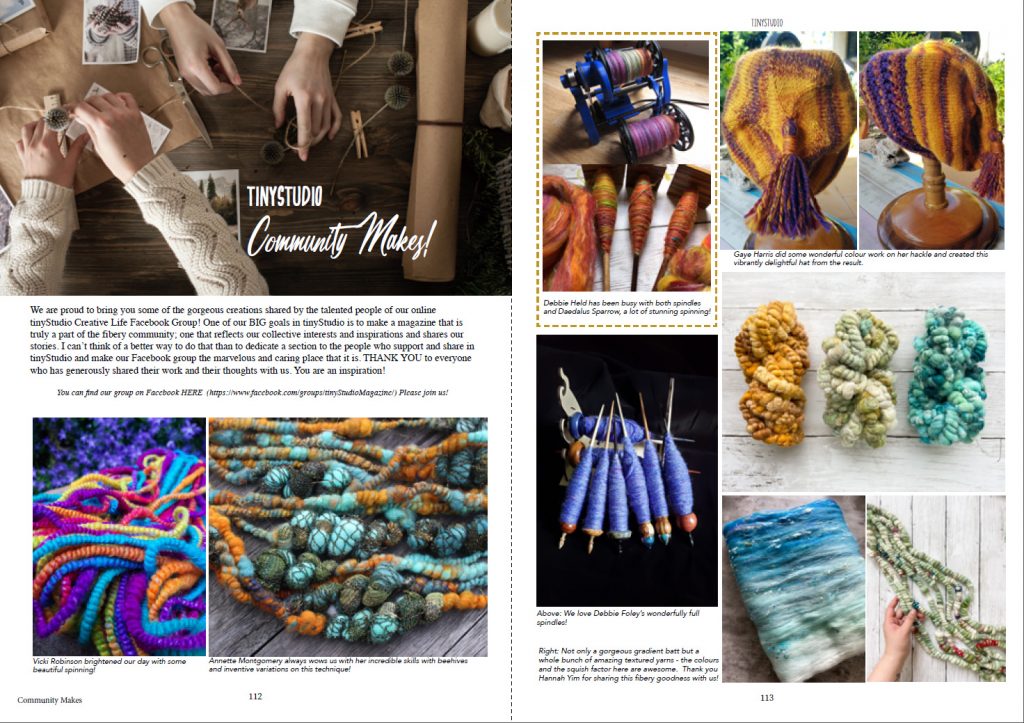 And there is a lot more 🙂 120 pages of gorgeousness plus information, creativity boosts, fascinating stories from the featured artists, and of course tutorials!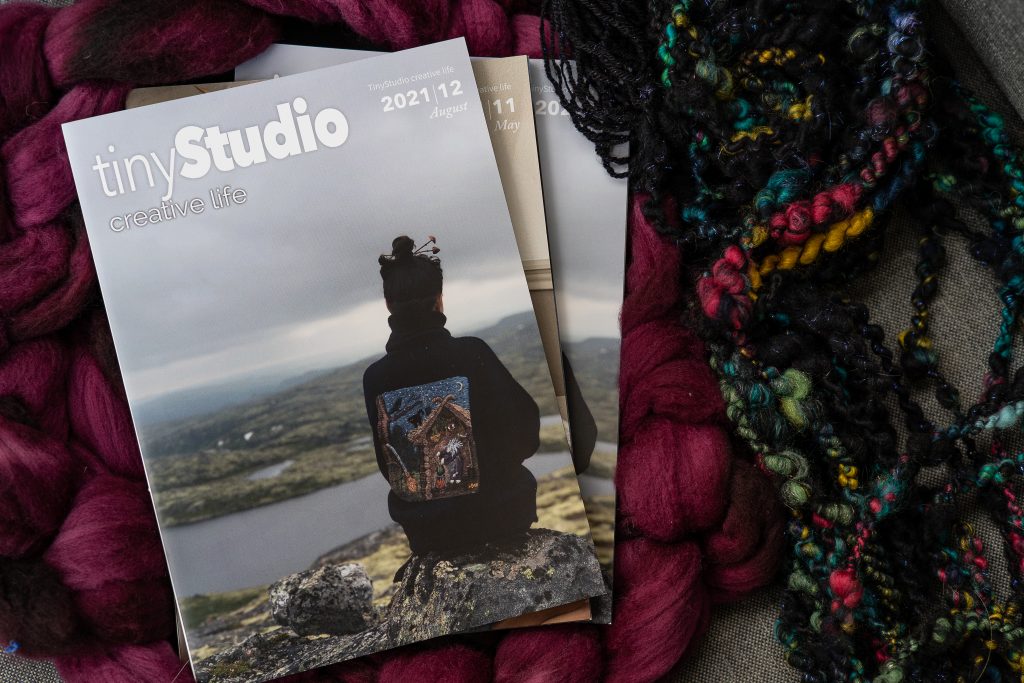 Do you want to purchase this issue as a one-off ? Click the image above to purchase the print copy, or the button below for digital download! (Look for the email from fiberygoodness.com following checkout or contact us at info@fiberygoodness.com if you do not receive it!)
All prices on this website are displayed in US Dollars
tinyStudio Digital Magazine Issue 12
We do have so much jam packed into this issue! A big thanks to our wonderful sponsors at Majacraft and Daedalus Spinning Wheels for helping us to make this happen, and of course to our fantastic subscribers who keep us in coffee and cookies while building each issue!
We hope you will enjoy this issue as much as we have!
We are proud to be sponsored by: