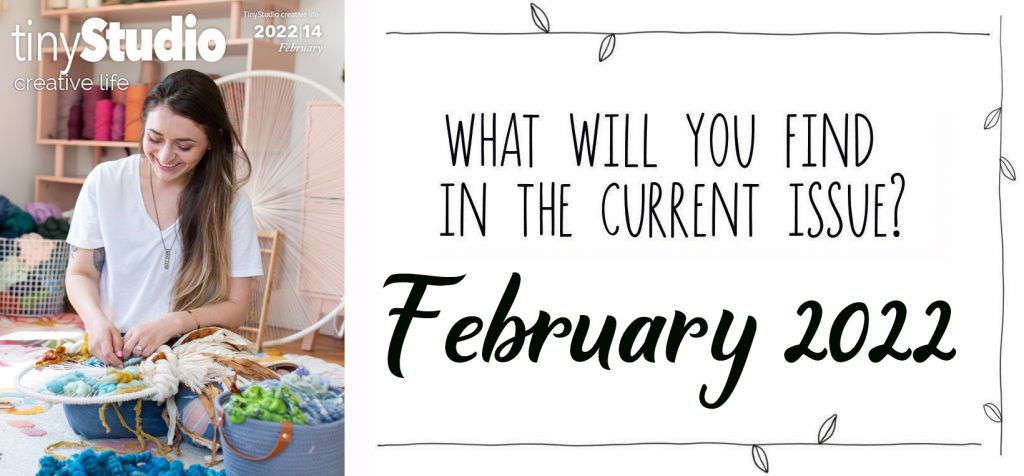 Or scroll down to purchase without subscribing

I am very proud to bring you Issue 14
of tinyStudio Creative Life Magazine! Publication date 28 February 2022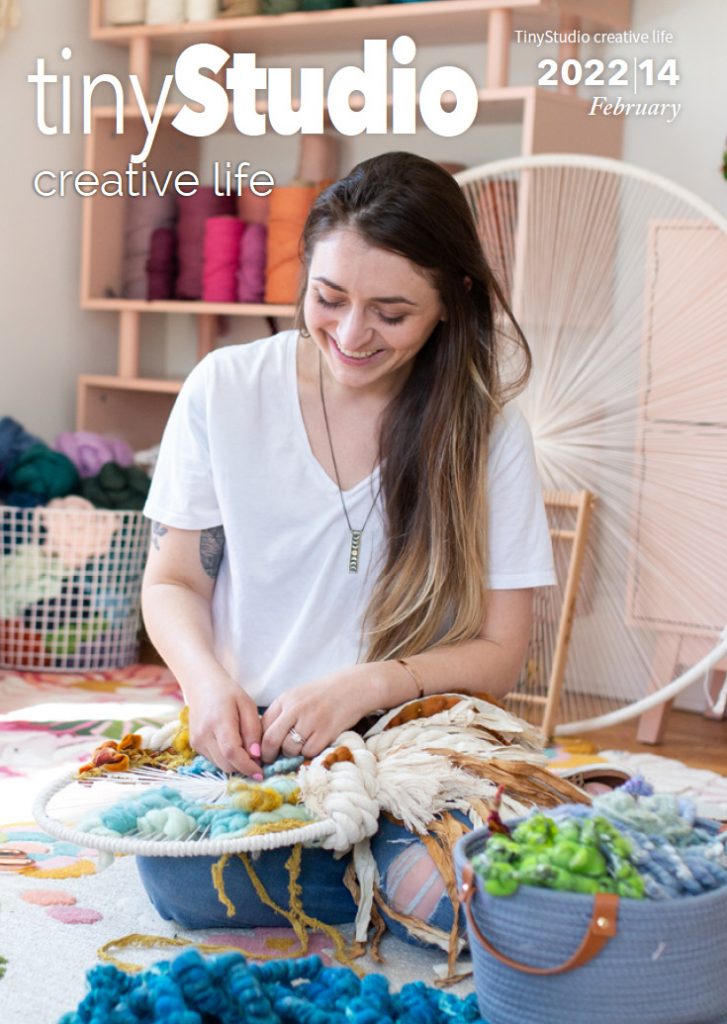 Throughout the 120 pages of this floral themed issue, we have plenty of wonderful nature related content to delight and inspire! We journey around the world again to experience the colours and creativity shared by artists, inspired by their surroundings.
We think this is one of our best issues yet! There is so much joy to be found in florals, they can prompt anything from spinning, weaving, and dyeing, to knit patterns and projects. You will find all these things inside the pages of this issue.
To see more of thing lovely things you will find in this issue, do pop on over to the blog for the complete overview!
---
Do you want to purchase this issue as a one-off? You can purchase a single issue print copy or a digital copy (Look for the email from fiberygoodness.com following checkout or contact us at info@fiberygoodness.com if you do not receive it!) All prices on this website are displayed in US Dollars.
---
tinyStudio Magazine in PRINT - Issue 14
tinyStudio Digital Magazine Issue 14
---
We do have so much jam packed into this issue! A big thanks to our wonderful sponsors at Majacraft and Daedalus Spinning Wheels for helping us to make this happen, and of course to our fantastic subscribers who keep us in coffee and cookies while building each issue!
We hope you will enjoy this issue as much as we have!
We are proud to be sponsored by: