Here at FiberyGoodness we are starting to create quite a collection of resources, reading material, tutorials, and general goodies for you to buy, download and enjoy! We also have a growing number of things you can hold in your hands, tools, Card sets, kits, equipment for you to use and treasure.
Magazine: Purchase Single Print Issues
A limited number of our first in print issue (#11) are available for purchase while stock lasts. (Click Image)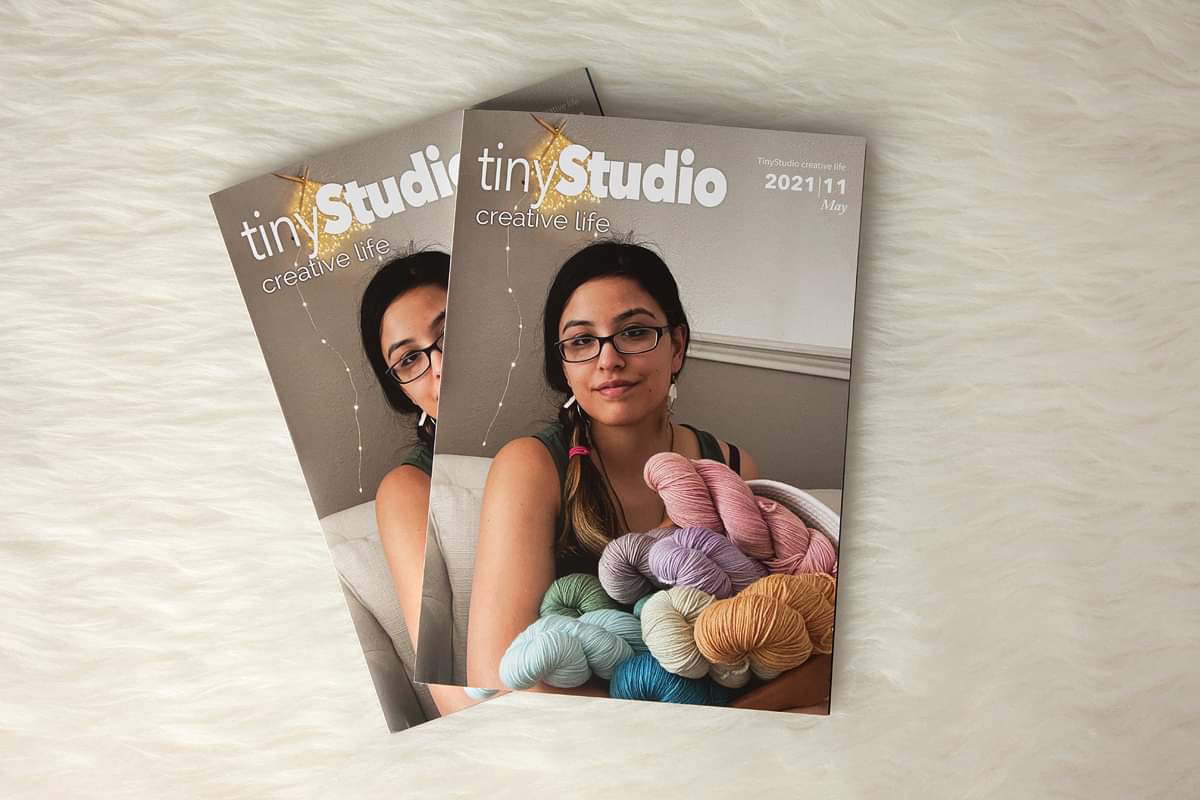 Give the Gift of tinyStudio!
12 Months tinyStudio Gift Card

The Big Book of Fibery Rainbows!