Here I am back again, to announce the publication of Issue SIX of tinyStudio Creative Life magazine! The time has sped by since our previous issue, but we have been super busy behind the scenes getting this issue ready to go. I know I say this every time, but every issue I am working on quickly becomes my favourite 🙂 This one is no exception!

The gentle focus or theme in this issue is 'Conscious Crafting', something that I think it is easy to lose sight of in this fast-paced world we live in! Along with our contributors for this issue, we wanted to take some time to reflect on our crafting and fibery activities in the context of life and living, our influences, the barriers we may come across to our creativity, our selection of materials, and ways we can become more consciously involved in our own creative processes.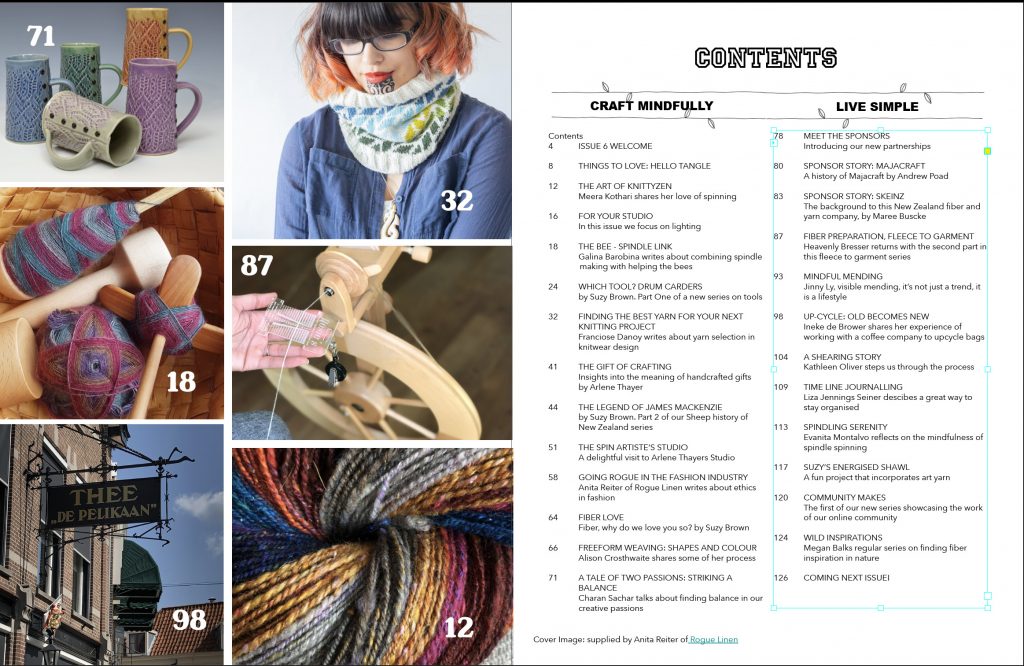 We have some truly insightful contributors in this issue! I am sure you will love to read Charan Sachar's beautiful article about how he has managed to pursue two creative paths and found balance between them in his life.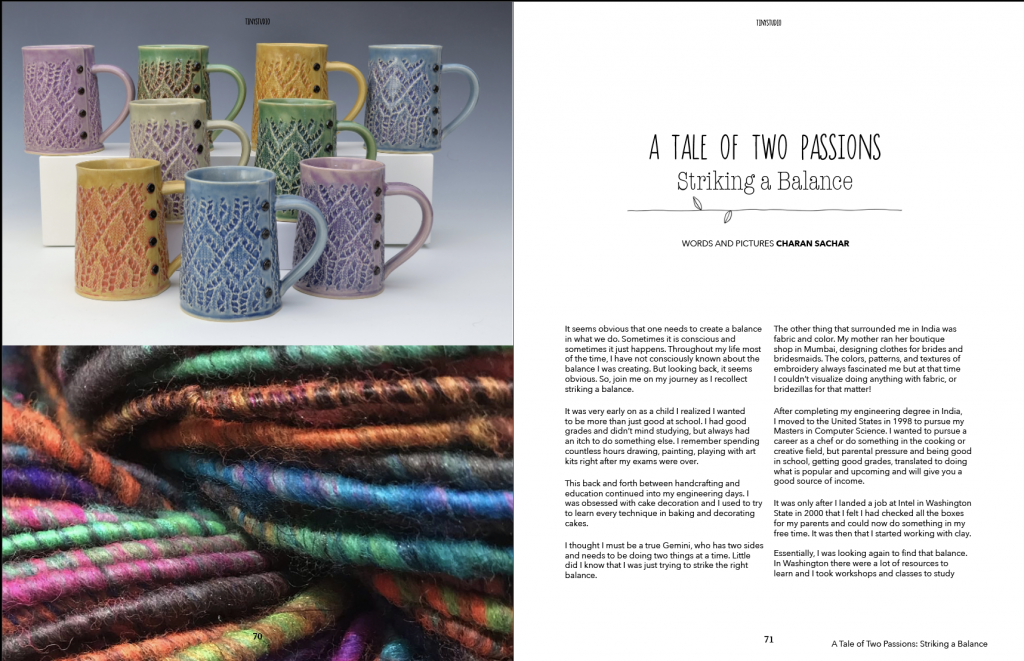 We have a gorgeous article by Galina Barobina from Russia, about how she has combined her creation of her (very beautiful) spindles, with also supporting the bees, who are of course, critical to the planet's ecosystems.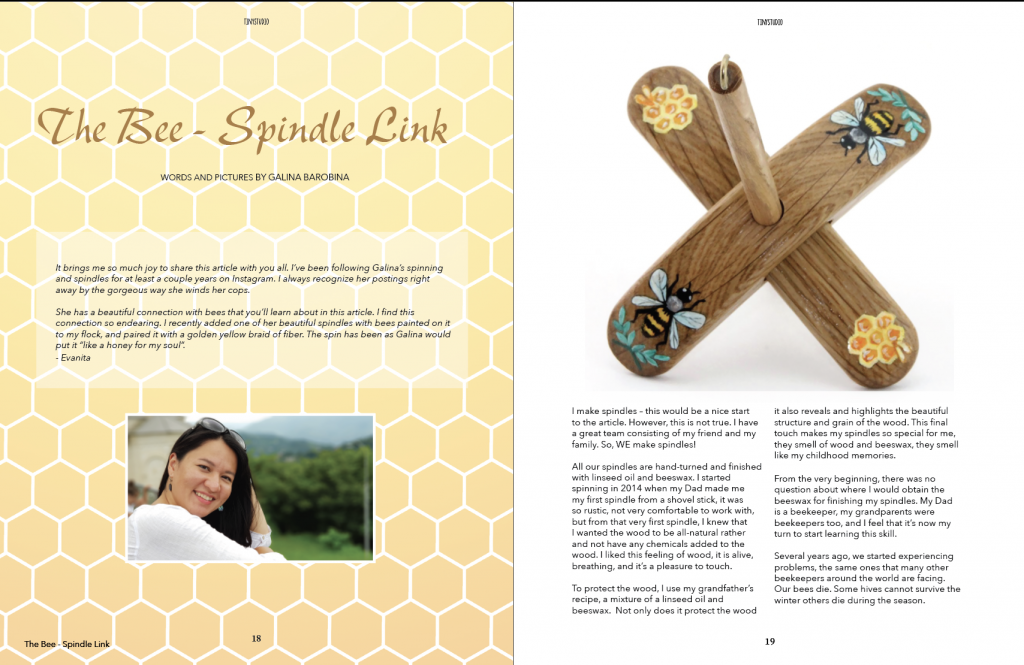 We start a new series about fiber preparation tools, which ones should you choose, what are the differences between brands, what to look for when you are selecting a tool, and what are the different uses you can put them to. In this issue, we look at Drum Carders!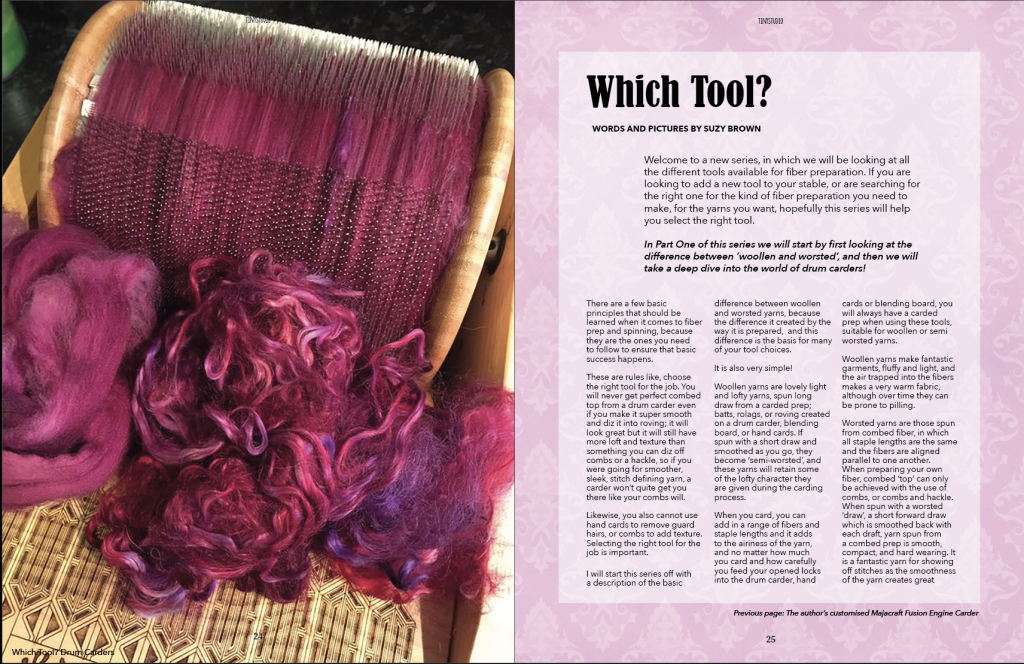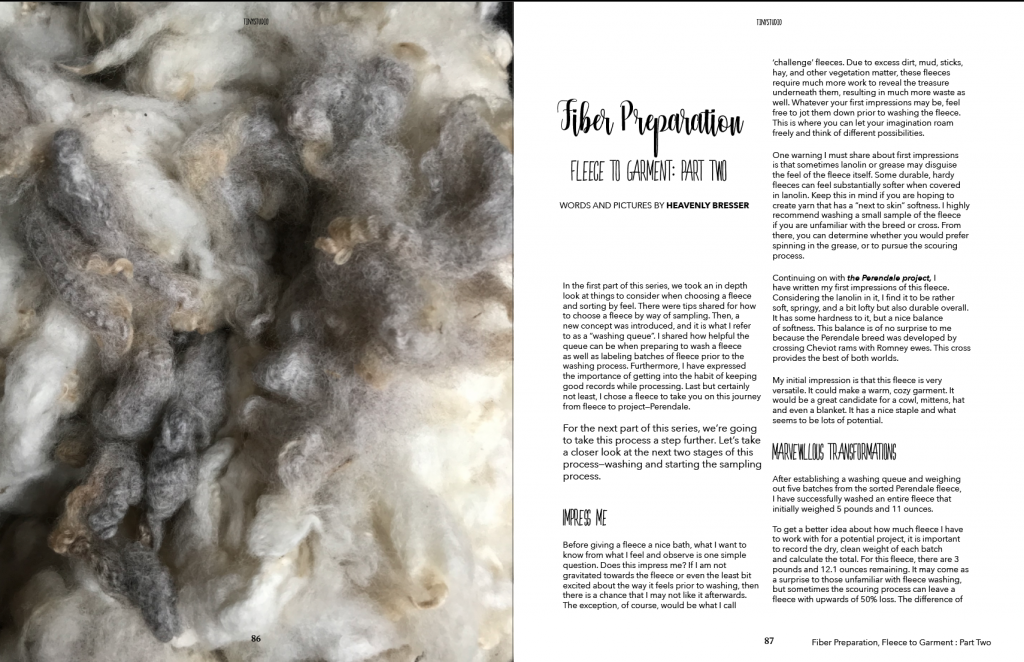 Heavenly Bresser is back with the second part in her series, working through the process of preparing fleece for a project, she shares fantastic insights into not only understanding the fleece itself but also in the value of record-keeping, what to record and why!
Anita Reiter, the founder and designer of Rogue Linen has provided us with an excellent understanding of how clothing manufacturing and materials choices can impact the planet, sharing details of the processes and contents of fabrics commonly used. The alternative is clothing made ethically (and she shares what that means) and using fibers with low impact on the planet.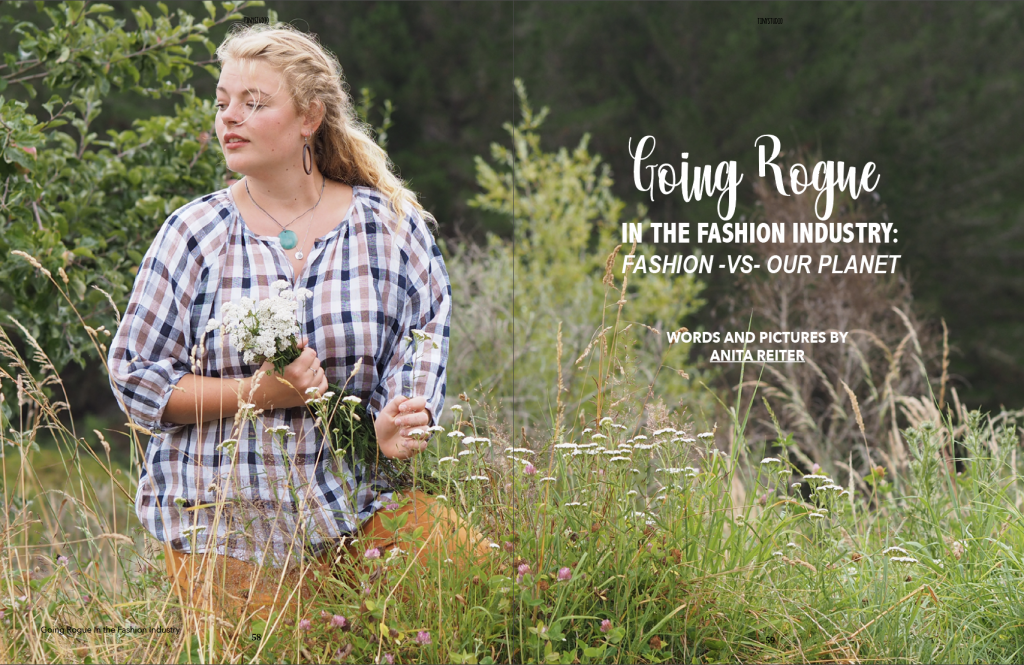 Francoise Danoy brings us an article on one of the most important aspects of knitting, how to select the right yarn for your pattern! Whether you are a designer, or a knitter of patterns, Franciose shares some excellent tips for selecting just the right yarn for your project.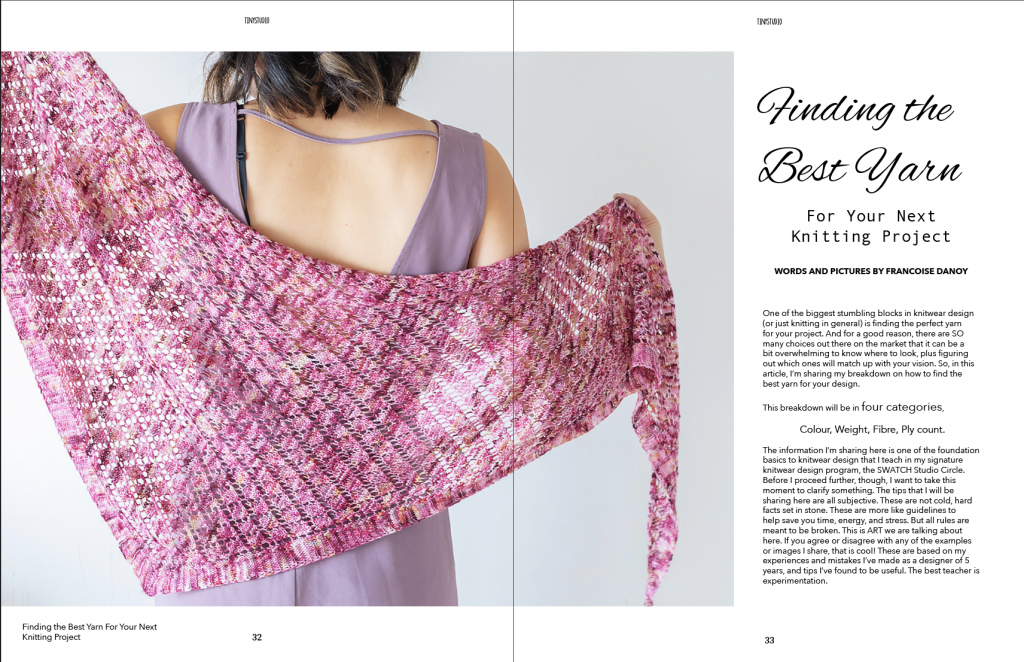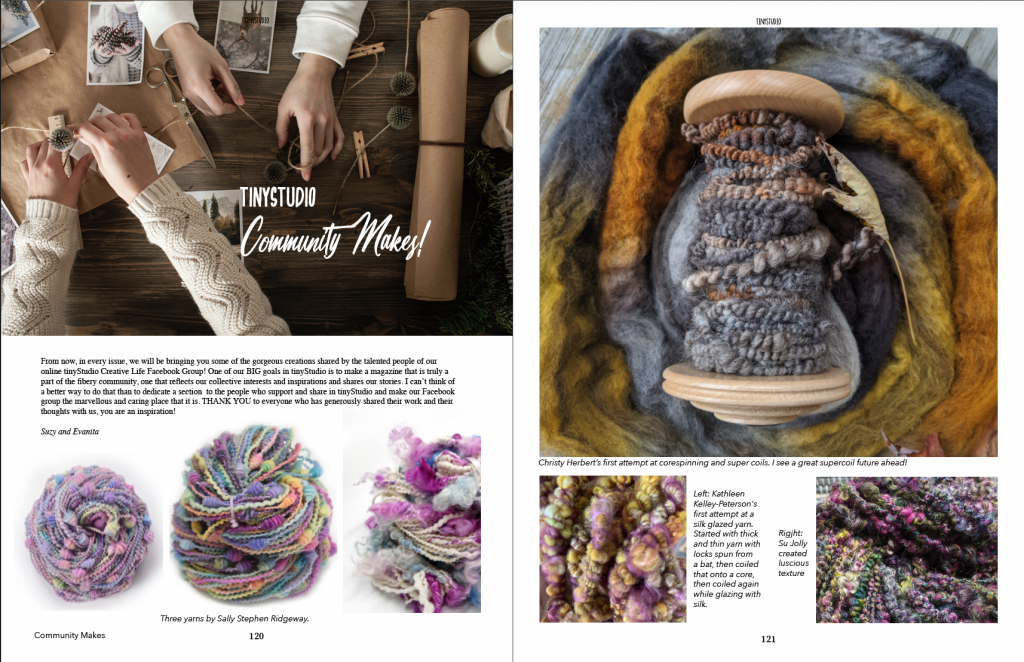 And here is one of my favourites! We have a brand new section, a new regular feature of the inspirational work by members of our Fiberygoodness tinyStudio Facebook group! It is very important to us that we can provide a platform for fiber artists to share their work and their voices, this section is an expansion of this idea and we are very proud to be able to showcase the work of these wonderful artists!
There is more, there is much more! This issue is over 120 pages of gorgeous inspiration, projects, and creativity boosts. I am very proud of what we have achieved and very grateful to the very talented artists who have contributed to this Issue and made it something really special!
If you are not yet subscribed, head over to the subscribe page now and get your download for Issue 6 today!