We are starting something new and a little different with tinyStudio Creative Life magazine!
You may have heard that 2020 IS the year we are going to paper print with our beloved magazine. I am hoping that this can happen as soon as Issue 7, and I will be opening up subscriptions in early March, I am very excited to be able to do this and the deeper I get into shaping this big move, the more I am certain that being able to offer tinyStudio in both digital and print is the way to go, the pages look so delightful and the paper I have chosen has a gorgeous quality feel. Anyway I digress!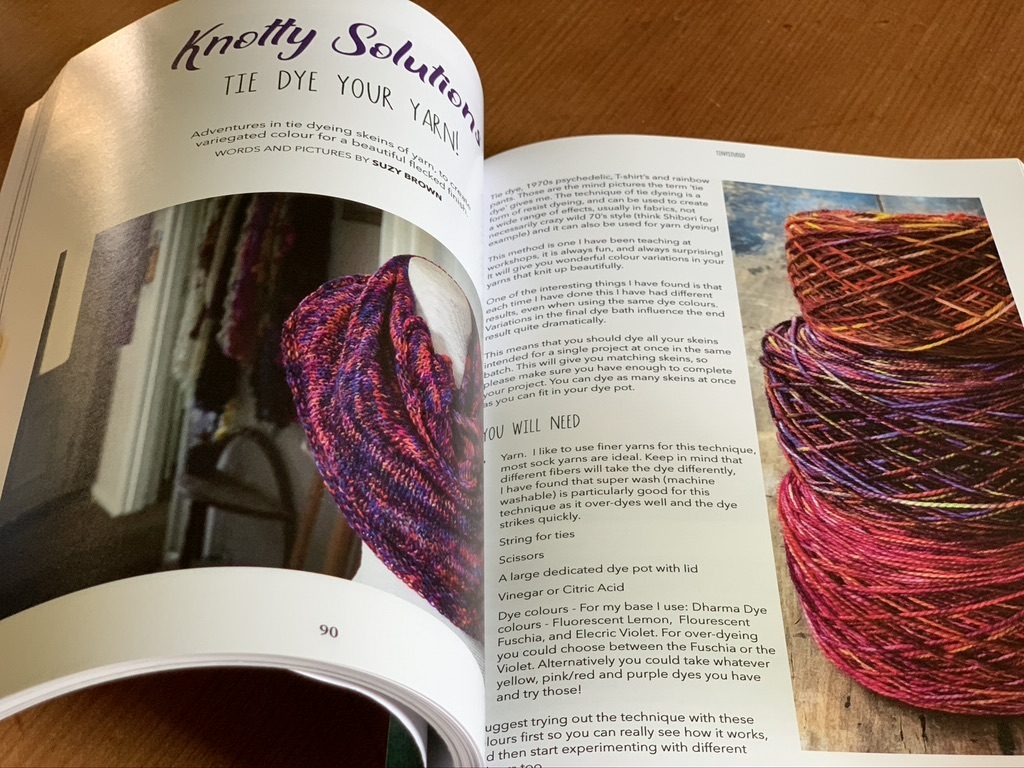 Along with the move to print, comes an even greater commitment to the production of this publication, not only in terms of time and energy, but also in cost. My dilemma was how to support those costs, produce enough cashflow to pay print, distribution, and compensate as many contributors as possible, while also growing the magazine (it is still a baby!).  I realise that most magazine publications rely heavily on their advertisers to support much of these ongoing costs, however my vision has always (even way back in the Golden Fleece Course days) focussed on community and relationship building, and this vision doesn't feel like it fits with filling pages and pages with ads, as I would need to do in order to raise those funds!
So I am trying something new 🙂
I want to stay true to my vision, and bring you a magazine that speaks to you, that tells you stories, and shares knowledge, skills, and ideas in the way that friends do with each other, in ways that communities lift each other up. I want to be able to offer the people and businesses who are willing to support tinyStudio with advertising revenue, a generous platform that isn't a money pit and brings real value to their advertising dollar. We are all trying to support our passion! This is why I have decided to go with a sponsorship model.
It works like this!
tinyStudio Sponsors are especially selected on the grounds that they firstly, run fiber related businesses that match the needs and interests of our magazine subscribers, with the products they create, their attention to detail and beauty, the depth of their skills, and the knowledge they bring to their products, and so also to us as their customers. tinyStudio Sponsors can be counted on to be offering only the best of the best, beautifully crafted products, ethically sourced and consciously designed for us to use with pleasure.
But this has to be a rich experience for all of us, so tinyStudio sponsors are companies we will be building relationships with, not as advertising copy suppliers, but as companies run by real people, passionate about what they do, and willing to share their experiences with us so we can really get to know the people and the stories behind the products we love. This is a rich way of getting to know fiber art suppliers, and matches perfectly with one of the driving principles of tinyStudio Creative Life magazine, knowledge leads to the ability to make informed and ethical choices in our crafting. tinyStudio Sponsors will not be faceless advertisers, we are looking forward to getting to know more about what goes on behind the scenes in their production and crafting of the products we share with you.
So, starting with Issue 6, you will be seeing some dedicated 'Sponsor pages' in which we share articles and insights into the work of our sponsors. Alongside their glorious full page ads (and news of any specials, sales, and updates we think you will enjoy!) we will also be publishing background stories to some of their favourite products, news about upcoming events they may be attending or running, and sneak peeks inside the workings of their workshops and factories! I think we will all enjoy getting to know each other 🙂
And now, I would like to introduce our first two tinyStudio Sponsors – both marvellous companies who I have had the pleasure of personal contact with over the years, and both from my home town New Zealand 🙂 I would like to extend my grateful thanks to both Majacraft, and Skeinz for trusting me and believing in tinyStudio!
Majacraft
Majacraft are the makers of my most favourite Spinning Wheels and fiber prep tools. This is a small family company that runs with a dedicated team on the property of the owners, the Poads. Their attention to detail and craftsmanship is outstanding, and I consider every one of their spinning wheels to be the Rolls Royce of all wheels, or should I say 'The One Wheel to rule them all'! My relationship with the Majacraft family goes back a long way and I am looking forward to working with them as tinyStudio Sponsors and bringing you all the inside info on what they are up to, how their workshop works, and how they approach the business of helping people spin their dreams 🙂
Skeinz Yarn Store
Skienz is another New Zealand company, and a VERY special one. Skeinz not only sells premium yarns, they actually produce the yarn as well! Sourced from our wonderful New Zealand sheep heritage, the wools they use are high quality, and the processes they use are equally impressive. We can look forward to some exciting behind the scenes livestreams and videos, as well as some really interesting background to the running of a commercial fiber and yarn mill and retail outlet. And the good news is they ship yarn globally, its fast and the dollar exchange rates are usually well in your favour if you are outside NZ. I am looking forward to some great chats and tinyStudio TV episodes with Maree and the team! (and here is a tip – you can meet Maree in person along with Skeinz yarns at STITCHES WEST – hop along to the StephenBe stand to find her!)
I will leave you now with links to their websites for you to explore and enjoy. You will be seeing more of them in upcoming newsletters, in livestreams, and on our Facebook page as we share news and updates (and for any yarnies among us the Skeinz sales which are a.m.a.z.i.n.g). Issue 6 is going to have some lovely background stories about the history of both our sponsors and I think you will really enjoy building a connection with them and they with you! Please help them support tinyStudio Creative Life by visiting them and supporting them too!