Issue Five is out now!
The gentle focus or theme in this issue is 'Of Nature', and of course there is a whole lot of nature to be inspired by, enthused about, and to revel in! When I was planning this issue I was thinking of all the natural colours of wool and fibers, the ways nature inspires so many artists in their creativity and thinking. Then I dug down even deeper and started thinking about the 'nature' of who we are as spinners and crafters, our 'human' nature. I thought about how we are part of the environment ourselves, and the way we relate to that in everything we do. If I am feeling the need to feed my creative soul, how often do I find myself at the beach, or amongst the trees in a park, at the riverside… listening to the birds and drinking in the peace and gentle energy of it all.
I came to the conclusion that we are not only inspired by nature, it is an essential part of our existence and from time to time, we need to get back to basics and connect with the natural world in order to feel whole again.
This is one of the driving beliefs behind tinyStudio, the belief that we can all be a part of something bigger than ourselves, the entire planet in fact, and we can consciously explore that, while working towards making it a better place for us and our co-creatures as we all hurtle together through space.
I hope you will find some of your own 'nature' in this issue!  We have such a gorgeous range of articles from all over the world!
If you are a punch needle fan (or want to be!) we have two tutorials from two amazingly talented craftspeople, both with their own books published on this lovely craft, Marianne Roos-Dekkers from the Netherlands, and Lindsey Campbell from the USA. Marianne brings us a cool upcycling Punch Needle project including the design template for you to download: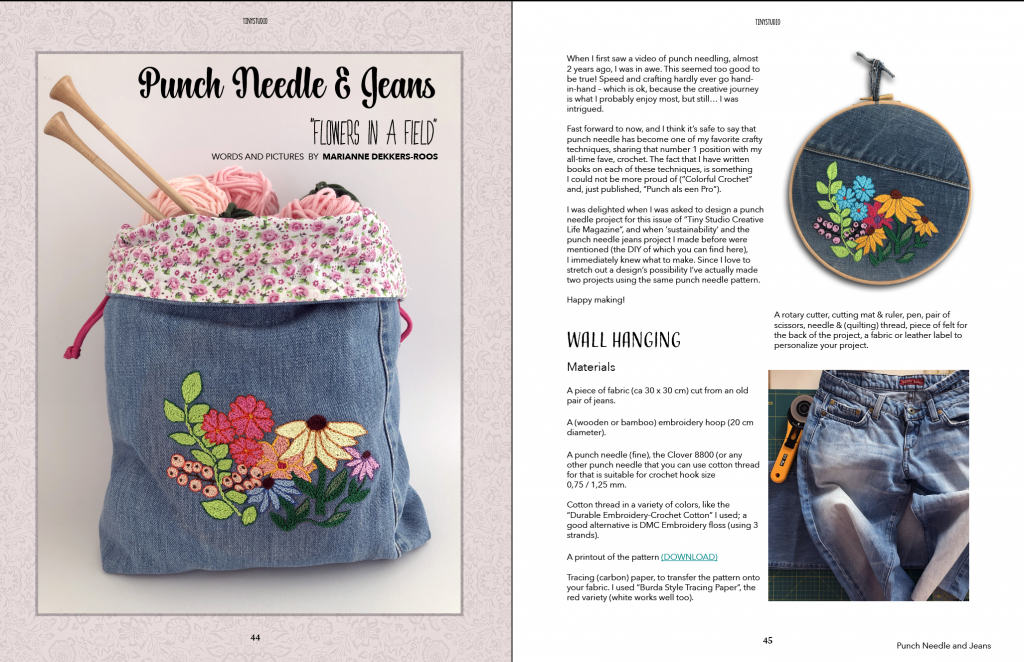 Lindsey delights us with a gorgeous mini stash busting piece as well as a tour of her inspirational studio space!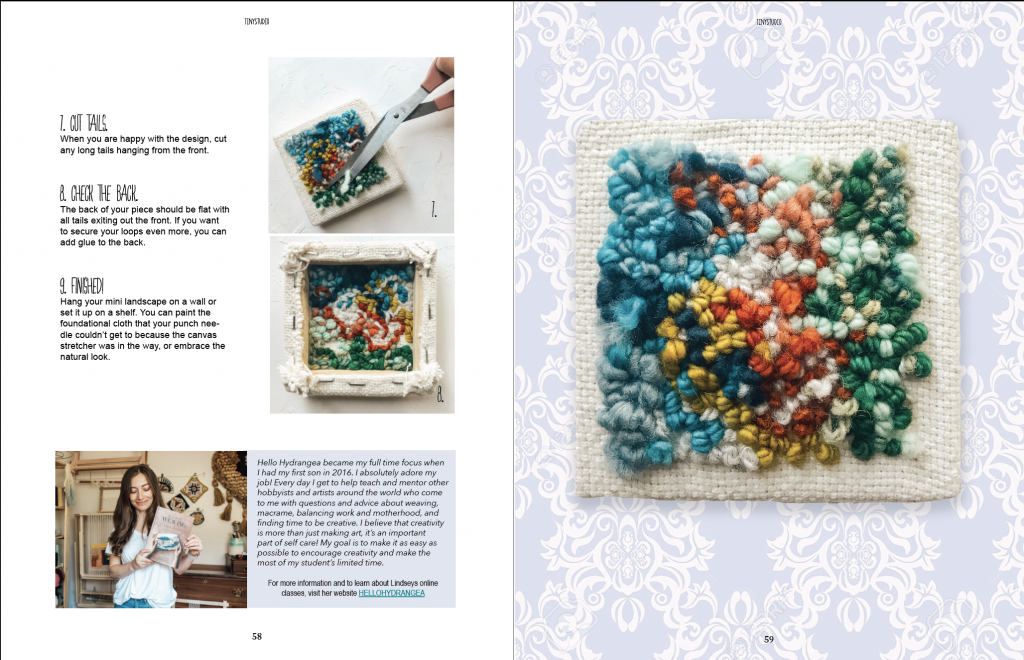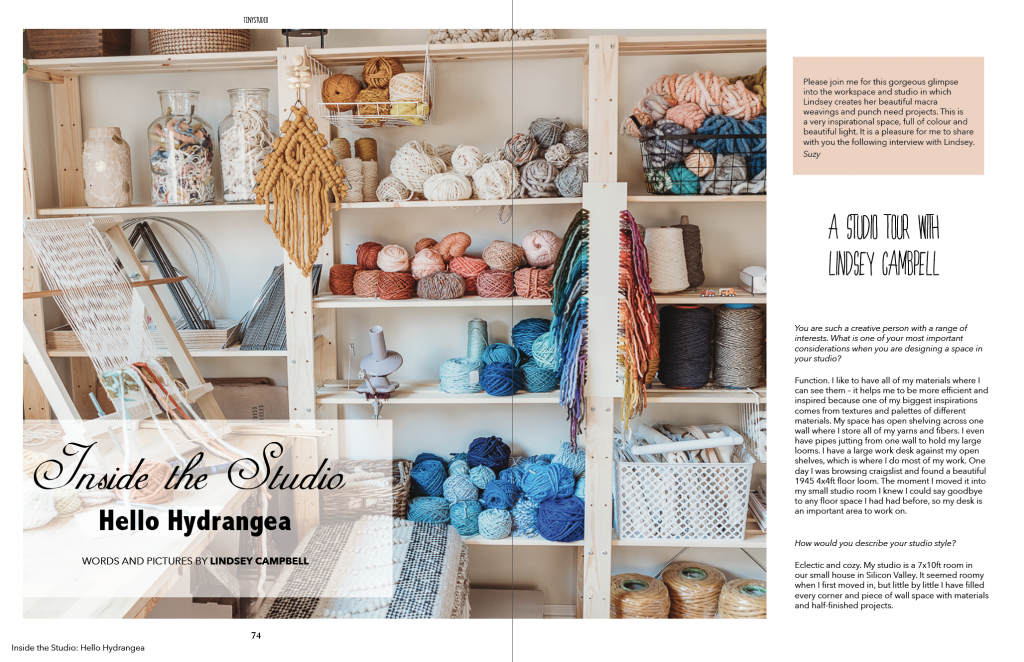 We travel to France with Ineke to visit an Angora goat farm and enjoy the natural environment of Normandy and the life of the goats and their people there.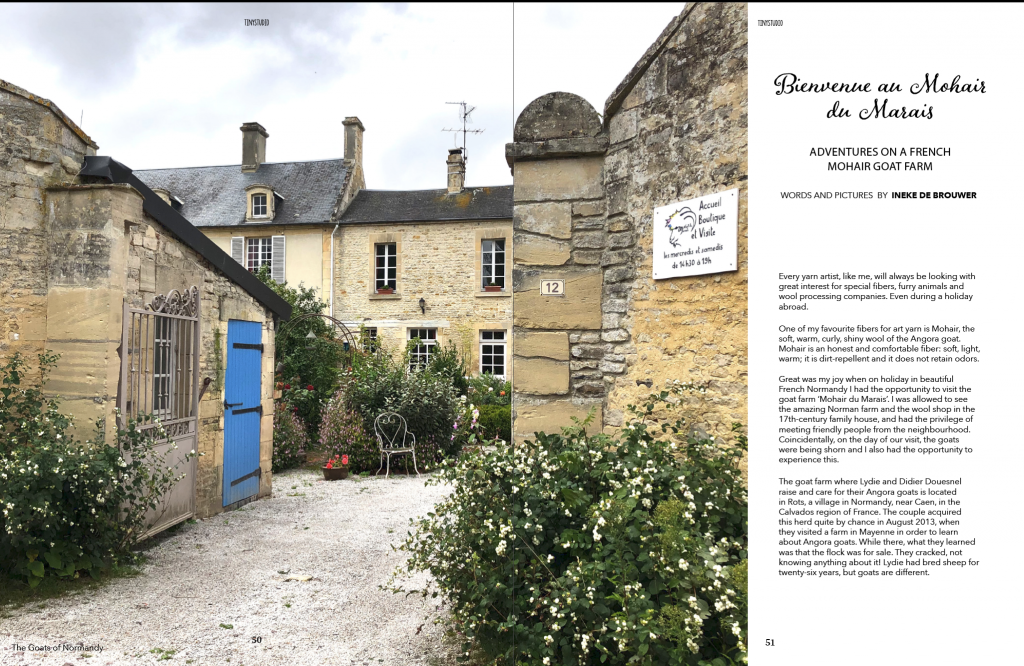 and still in France we swoon over the eye candy handspun yarns from Nathalie of L'Oeil de Loup in our regular 'Things to Love' feature..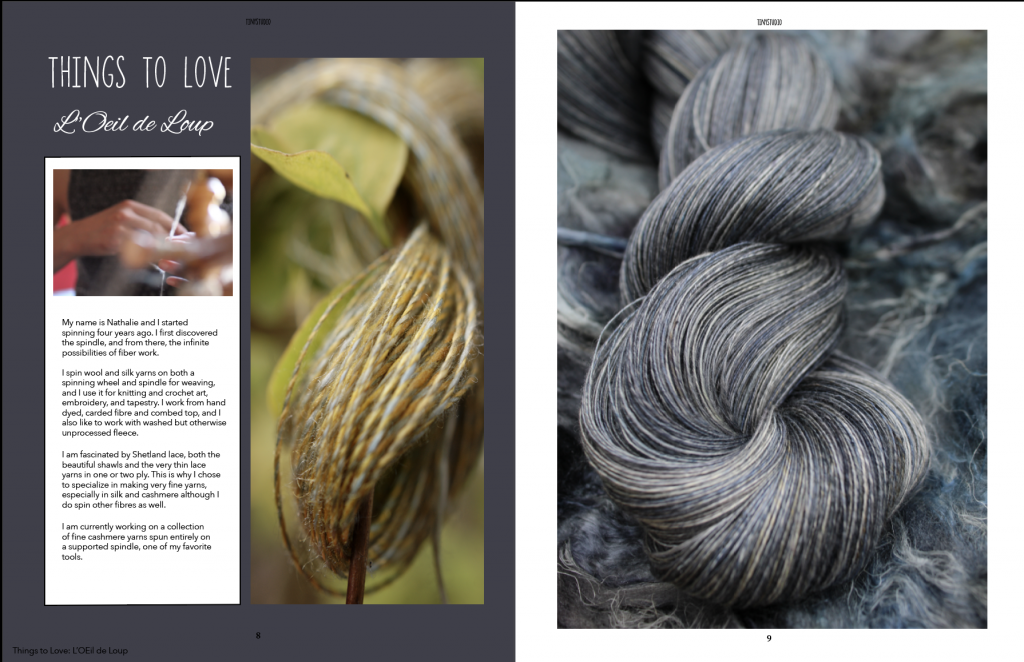 We visit the Appalachians with Trish, who also shares a tutorial for her beautiful woven scarf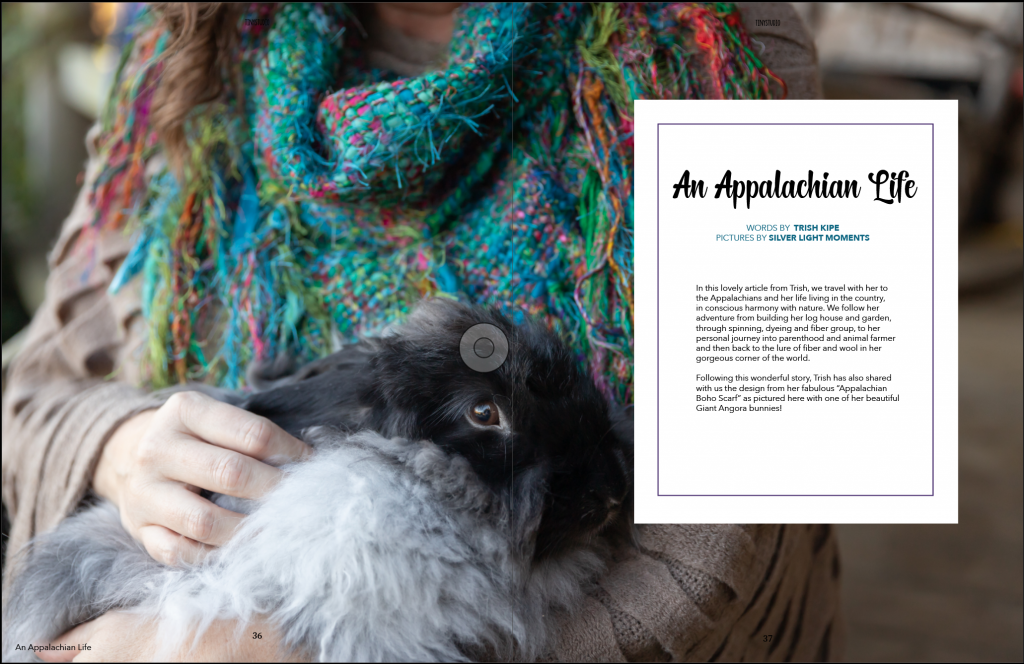 We continue our international travels in the Swiss Alps with Megan and get some awesome suggestions for taking inspiration from images of nature! There are the amazing pieces to adorn our studios from Murava Ceramics in Belarus, and we have some sheepy history from my homeland New Zealand.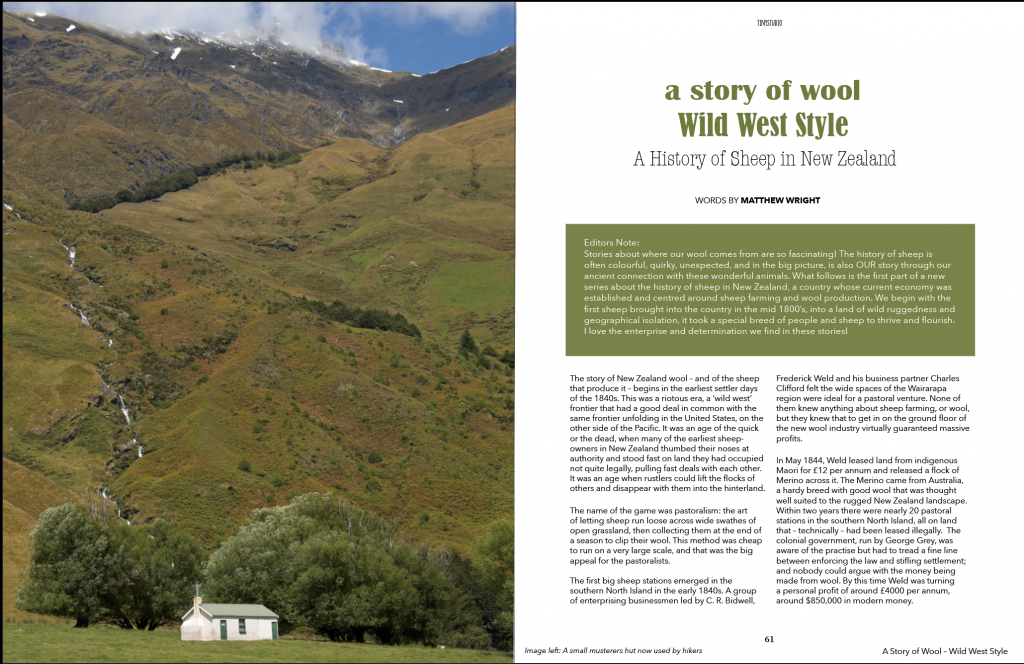 We continue our travels to enjoy a range of amazing natural inspirations from fiber artists such as Mary Egbert, with an article on how to spin a balanced yarn suitable for punch needling (or anything else!), Heavenly Bresser who is sharing part one of an article series that will take us from raw fleece to finished project, and the stunning inspirations in words and images from Rena Hood Lundrie from the USA.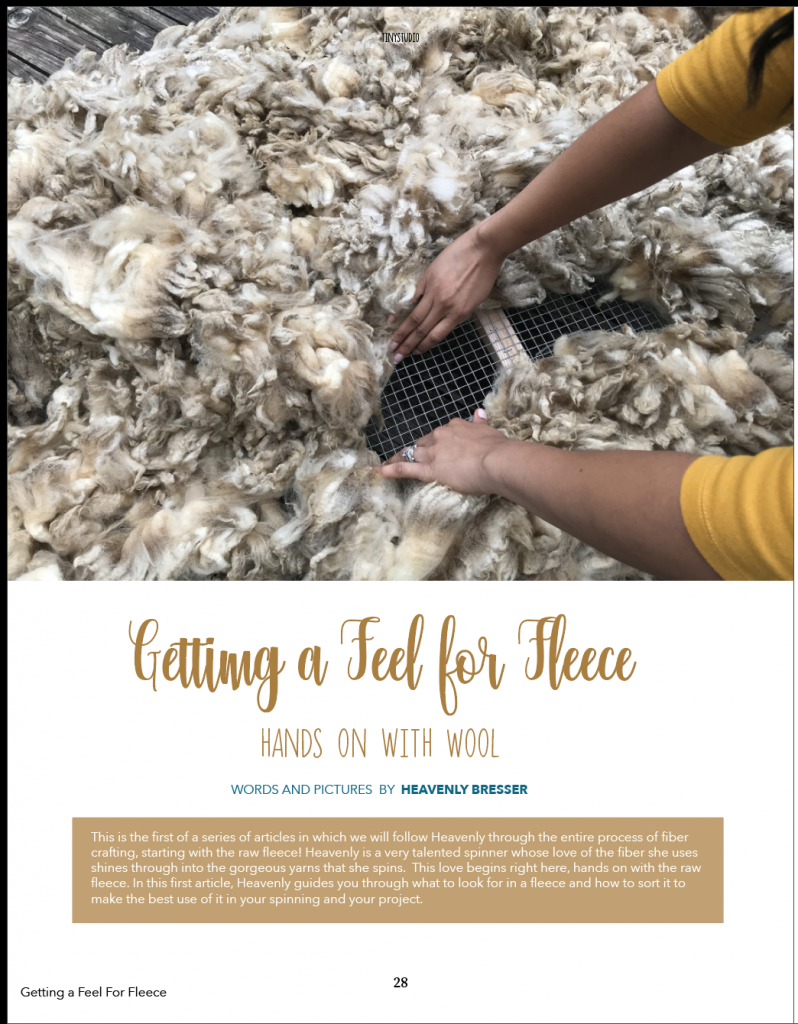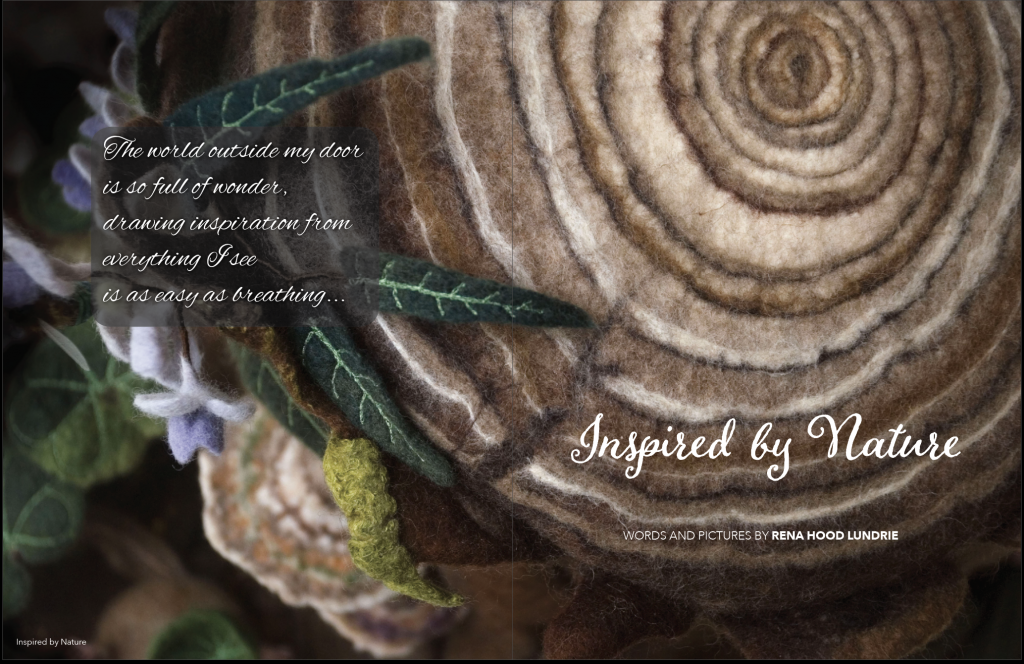 We also have some more gorgeousness from my fellow Kiwi (New Zealander!) Fransciose Aroha Danoy with this inspired by flowers shawlette pattern!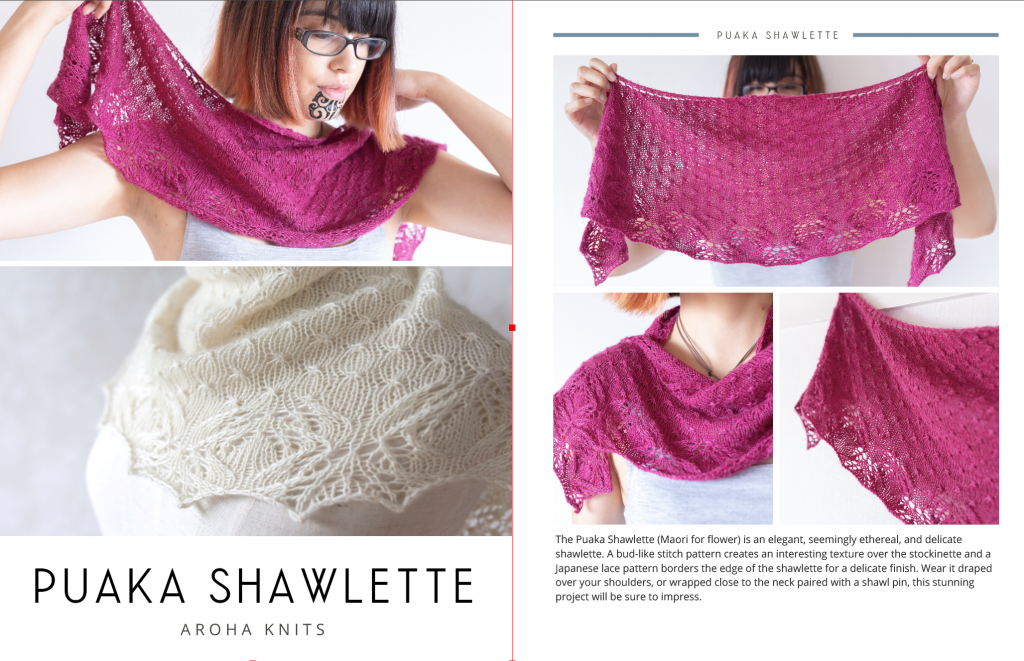 There is more, there is much more! This issue is one of our largest yet with over 120 pages of gorgeous inspiration, projects, and creativity boosts. I am very proud of what we have achieved and very grateful to the very talented artists who have contributed to this Issue and made it something really special!
If you haven't yet signed up but would like to see more of this gorgeous magazine, please head over to the subscription page HERE http://www.fiberygoodness.com/subscribe and also get your free magazine download with our Special Edition birthday issue!