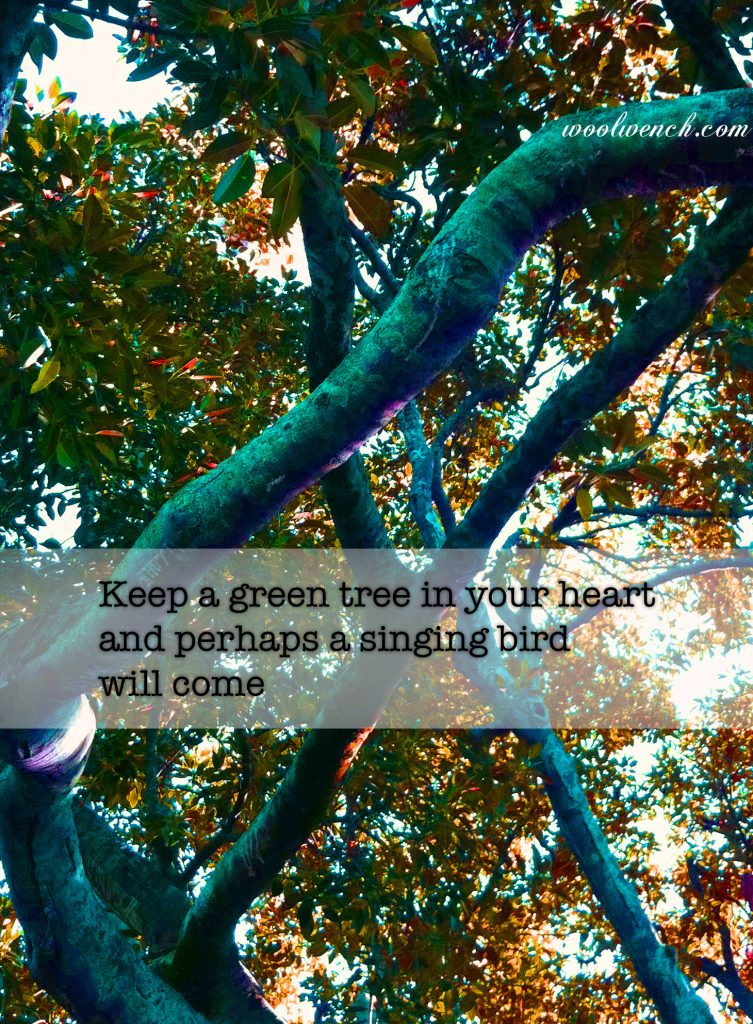 This is a post a little bit away from my usual, however there is this THING I have been grappling with for some months now, and I am finally starting to see the light! The THING is marketing. It is something I have always struggled with, I love to make things, to share things, I am hopeless at selling anything.. in fact my default behaviour usually ends up with me giving things away or seriously underpricing. It was a blessing to me to team up with the amazing Arlene of Spin Artiste early on as we co-produced Fiberygoodness and our early courses together. Arlene has a gift of being able to totally nail anything business related, pricing, launches, organising, and of course, marketing. I learned a great deal from Arlene and still do as we chat often!
However since I have been running tinyStudio on my own as the latest incarnation of Fiberygoodness, I have been feeling like I needed to school myself in all things marketing, how do I share this with more people? What are my unique selling points and drawcards for new subscribers? I found, and joined an online group of business women, for the support, comradeship, and of course, learning about how to grow my business.
Now comes the struggle. I really like this group and it does have all those things I was looking for. But i quickly discovered that there is this whole 'marketing speak' and process that I am really.. REALLY not comfortable with. The process is generally 'create a lead magnet (ie something free) use it to collect email addresses of the people who click on it as your lead 'funnel' – start emailing them so they can learn about you – get them to trust you – then sell them your stuff'. Ok maybe this is taking it back to it's bare bones, but to me this is the basics of the process.  There is nothing wrong with it, the essence is that you want your customers to have a great experience with you, that they believe you will provide a quality product that they will want and enjoy. However it seemed to have become something of a formula response to the question 'how to I encourage more people to buy my product'. I was in groups where people were asking this question and the response is 'have you done (step 1) and then (step 2) etc…. when actually, maybe they had in fact not really found the right product yet, or developed it as well as they could have, or priced it well.. the blanket answer was – do these x number of things in this order and you will make sales.
And the crazy thing is, as I am typing this very email, someone who recently 'friended' me is messaging to try to talk me into some 'free' training call with her business mentor… and the thing is, they are all trying to sell the same thing here – this one is:  "– Positioning & Mastery & Speed — (in 60 days or Less) Here's what you will learn: 1) How To Create Unique Positioning = Stand Out – Across all Social Media ***THE 5 SIMPLE STEPS – THAT NOBODY – ELSE TEACHES."  Somehow it seems everyone on the internet at the moment has 'count-on-your fingers- number of magical  and unique to them steps to get you internet famous and rich, for FREE! Until wait, now you must pay to really find out..
There is so much hype that is being generated and you 'need to know all these social media hacks '  necessary to making sales, the idea of 'creating urgency' (ie telling your customers your offer is limited – get it today only!) and the fast talking sales speak and exaggerated excitement…  manipulation is all I see in the process of making the 'sales funnel' – dangle a freebie as bait, then snag the email so you can convince people to like then buy your stuff… Am I too jaded about this? My inbox is always filled with seemingly desperate marketing ploys, hooks, sales, one-off offers, discounts today only… and here I was feeling pressured into thinking THIS is marketing, I guess I have to do this to keep up!
You may have noticed that I recently released a completely FREE issue of tinyStudio Creative Life magazine. I very deliberately made it completely free – you do not need to register anywhere for it, or buy something else, or even give me your email address before you can download it, it is as utterly free as I can make it! 
The reason for that is this; I decided that I did not buy into the marketing speak or the hype. I love the magazine and I know so many of our subscribers also love it, I simply want to share it and hope that anyone new who reads it will also love it, and if they love it enough they will subscribe, because they want to, without me dangling tricks like limited time offers or sending multiple sales emails to them. I hope that my work and our magazine content will speak for itself, simply and beautifully. I made the Special Edition issue free as my celebration of 12 months of tinyStudio, and because I would like the opportunity to show it to more people, and perhaps provide the kind of inspiration they have been looking for in their own fiber arts.
I came to this after finding and reading Seth Godin's latest book 'This is MARKETING: You can't be seen until you learn to see'.  This, THIS was like a sigh of relief to me! No hype, no gone tomorrows… simply 'who are my customers and how can I best serve them'.  I finally found something about marketing that actually resonated with me. This kind of marketing is genuine, thoughtful, non-manipulative, and customer focussed. I am not saying that the, lets call it 'hype marketing' is wrong, or dishonest, because I know the people in the groups that I joined are just like me, they love their products, they believe in what they are doing, and they genuinely want to share that with their customers and potential customers. This is simply a different style of marketing from that one, and one that I am so much more comfortable with myself. Remember I am not a 'people' person, I am not a natural social type, i tend to recluse if left unsupervised and I do hide in the kitchen at parties…(if I even go to them), so for me this gentler and less pushy marketing is totally my thing and I am so happy to have resolved this inner struggle in which my brain was telling me 'do the THING make the HYPE dangle the CARROT' and my heart was cringing and clutching the coffee cup with both hands saying 'noooo what about being true to yourself and your vision and giving people SPACE to make up their own minds!'
And the reason I am telling you all this? 🙂  In order to grow tinyStudio to reach more people and embrace them in some simple, mindful, fibery love, I would love your help to share the Special Edition, tell your spinning group about it, spread the word – but only if you love it, if you think it is worth spreading further into the world, if it has inspired you and given you some creative ideas, moments of excitement, and made your heart leap when you turn the page to the next gorgeous image 🙂  Do it gently, as a gift to someone you think will love the extra inspiration that I hope it brings, this is my vision for tinyStudio Creative Life, to inspire and re-inspire people with a passion for fiber 🙂