One of the things I love about the whole tinyStudio concept is one of the guiding principles behind it, which is that you do not need more than you actually NEED in order to be fulfilled as a spinner. The tinyStudio idea is not to bog yourself down in tools and giant stash, nor to feel held back because you do not have ALL the tools, when it seems like you're 'meant' to have all the equipment to be a 'proper' spinner. I like to think of tinyStudio principles as a kind of 'conscious streamlining' of studio contents.. a wonderful world of innovation and creativity in which you find ways to do amazing things with just what you have on hand.
This is such a strong tradition among New Zealanders that it has become a big part of our culture, we call it the 'number 8 fencing wire' mentality, because when you are a farmer what do you have a lot of?! It thus becomes the thing you use to mend everything with, to build everything with… but in the bigger picture, it really just means you make do with what you have on hand. This is 'kiwi ingenuity, born in the early days when there were no handy shops, or close neighbours – restricting yourself to using only what you have on hand does wonders for your innovation skills!
As a spinner and fiber artist I have often thought about this in terms of questioning how I can do what I love to do with a minimum of tools, equipment, or even fiber! Compared to some of my other hobbies, such as pottery, watercolour and art, spinning does not need to be nearly as costly. I am lucky in that I have friends with sheep, so fleece is easy to come by, but even if you do not have these special friends, it is not super difficult in many parts of the world to find spinnable fleece. A bit of research to find your local agricultural shows is a great place to start, go and meet some of the farmers and talk to them about their fleeces. Ask other spinners in your area (join your local guild!) where they source their fleeces. There is also a lot of information to be found in books (check your local library) as well as online (YouTube and Facebook groups are a great place to start) where you can learn about what to look for in a good fleece, and the properties of different breeds. When I was in the UK attending the Glastonbury wool festival I came home with a Shetland fleece I watched being shorn in the field and selected myself for less than 10 Euro! In the Netherlands I attended a shearing day at a local children's zoo and came home with a lovely Zwartbles fleece at very minimal cost. I did need to do my own skirting and washing but this is a great experience and a wonderful feeling to go from sheeps back to spun yarn!
If you want to get started with 'raw' fleece I do recommend following people like Mary Egbert of Camaj Fibers online who is researching and sharing her knowledge of fleece washing and scouring, shortly  bringing out a new book as well as offering online education too. A small cost in the beginning will save you much in the long term and is a very good investment!
Then of course we come to tools and equipment. You 'can' spend a lot of tools – combs, hackles, drum carders, spinning wheels and even spindles..  Its a case of ALL THE THINGS! and it is natural to want to collect all the tools… and you certainly can if they are accessible for you, however NOT owning tools will never stop you from spinning the yarns you want! I know you will see a lot of people online talking tools, and I am one of them, I have created a number of courses that are based on specific tool use and ways to use tools for specific fiber preparations. However, it is important to remember that you do not NEED tools to be a great spinner.
One of our New Zealand spin 'Guru's' is Margaret Stove, known globally for her wonderful lace spinning and the techniques she developed for spinning them. Margaret uses nothing but a bar of laundry soap, some hot water, and a flick carder (an inexpensive tool) to prepare and spin some of the most exquisite yarns straight from the fleece staple. I highly recommend looking for her book, either for purchase or from your library – "Merino: Handspinning, Dyeing and Working with Merino and Superfine Wools"
Interweave also has Margarets DVD available as well as one of her free lace knit patterns available to download:  The New Zealand Tribute to Orenburg: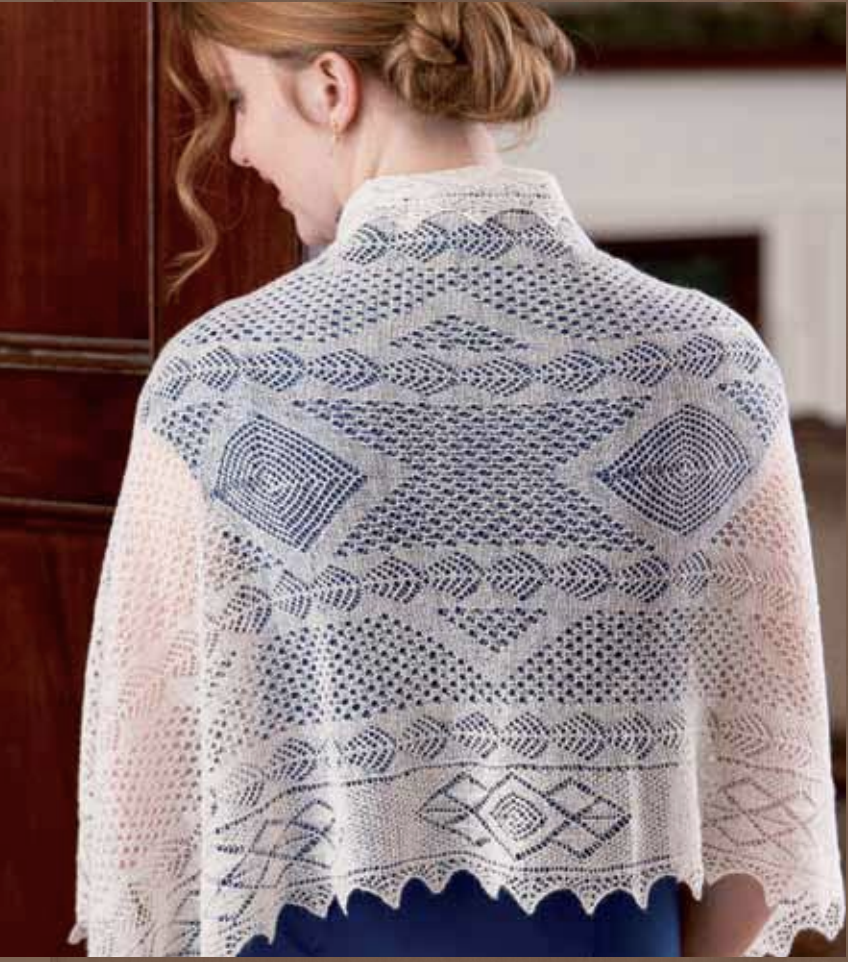 A great deal can be accomplished with nothing more than some fleece and something to spin it on. And here we are come to spin tools! The most basic and cheapest option is a spindle. You can make a spindle yourself using almost anything that comes to hand, including a stone, a stick, and a piece of string! Remember that people have been spinning fibers for thousands of years, so where there is a will there is a way. If you wanted to get a bit more upmarket than a rock, you might look at some of the lovely handmade spindles of people like The Spanish Peacock (look for his article coming up in Issue 3 of tinyStudio Creative Life Magazine!) For not immense cost you can purchase a gorgeous spindle that is certain to spin beautifully and work with you to make lovely yarn, and you have the choice of some incredibly stunning designs.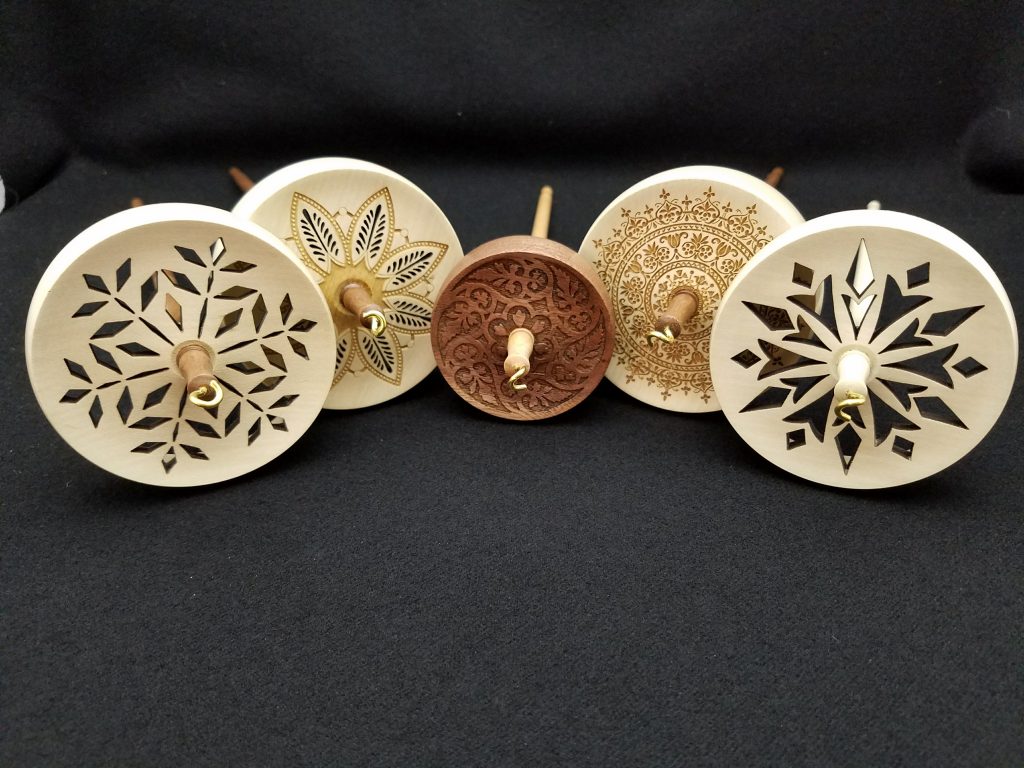 If you have never spun before, there are loads of resources online, free videos on You Tube. Do keep in mind that free is not always 'good' so I would suggest watching a LOT of these videos, you will soon learn who is really helpful and who is really still learning themselves! Everyone has something to offer though and it is up to you to apply what you learn to your own spinning, practice is everything 🙂 We also have some great resources at very reasonable cost (again, a small investment early on may save you time and money in the long term). Courses such as Evanita's wonderful Turkish Spin course can really give you a super boost and get you spinning the way you want to in a relatively short time.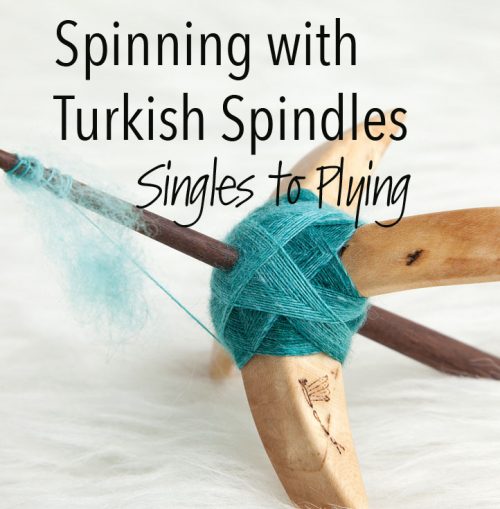 So we have talked about lace spinning from the staple, you can also find various kinds of commercial top available to purchase, and there is no reason to have a big stash of that, you can also simply buy as you spin for what you need! But if you are wanting to make art yarns, textured explosions of colour and form, and you don't have a drum carder to make big batts, you CAN still create a fiber prep that will give you all the texture you want 🙂 And you can spin it on a spindle! A while ago I made a blogpost with a complete project you can make with your hands and a spindle! A flick carder is a handy thing and you can even use a simple dog brush to do the same job. If you are keen to make a splash check out the blogpost from right here on Fiberygoodness. You will love what you can make this way if you love textural spinning!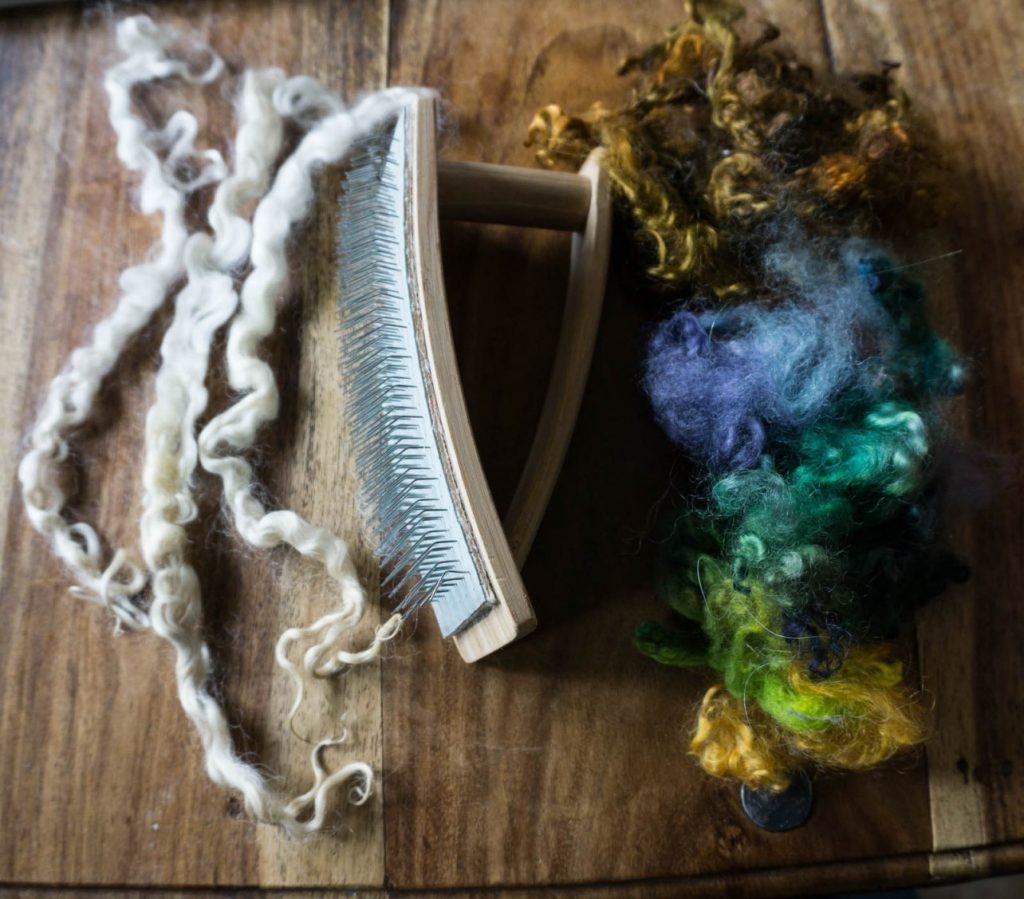 I hope this has given you some ideas! If you are looking to downsize your studio I suggest start by re-homing any tools or equipment you are not using and are pretty sure you won't be using in the future, you can even pass these things on to other spinners just getting started, or donate to your local guild who are often really great at lending tools to those who wish to try them out. Then think about your stash and what you really need, buy as you go rather than stockpiling, and look to source locally and straight from the farm if you are wanting to make your fiber more affordable. And above all, do not let a lack of 'ALL THE TOOLS' hold you back from being your real creative self!