So here I am in a New Zealand summer, feeling the heat and enjoying the sunshine, very much aware of the vast climate difference others are experiencing in the northern hemisphere right now! Just a week or so ago I saw images of people ice skating in the streets of northern Holland, bringing back some very fond memories of playing in the snow and ice during the winters I was there. One of my big pleasures at the time was to don my latest mega bulky spun creation, a cowl or a hat were particularly welcome!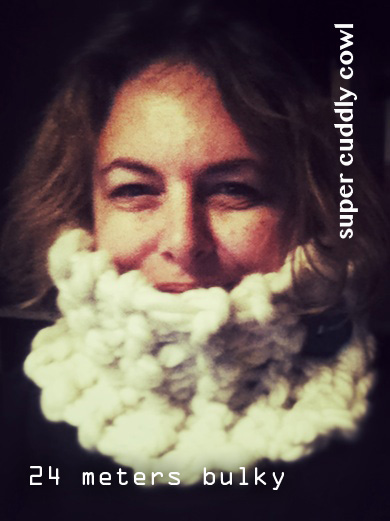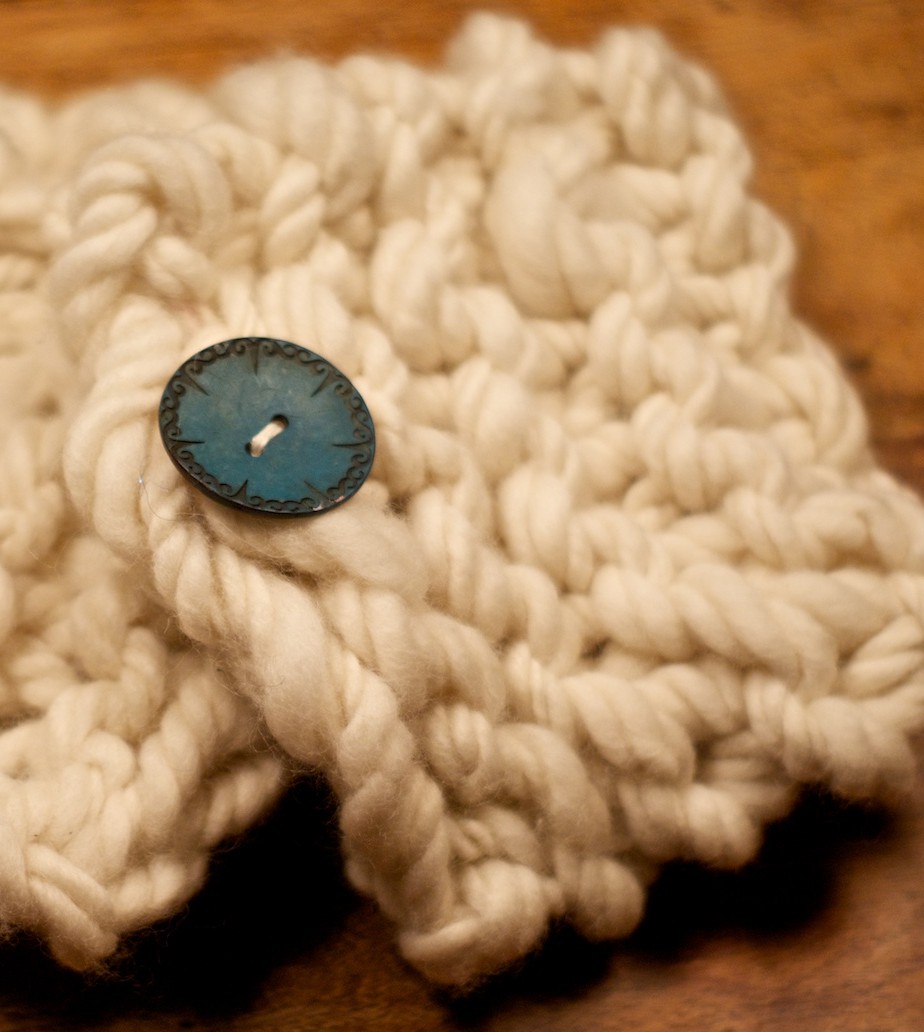 As you can see to the left and above, 24 meters of this ultra bulky yarn is all you need for an entire cowl, and it was super snuggly and cosy. I made this with a two ply, spun like a traditional yarn, only a giant version of it 🙂
Below is another example, yarn I spun and the lovely Pauline of 'Woool' in The Hague knitted it up into this gorgeous buttoned cowl.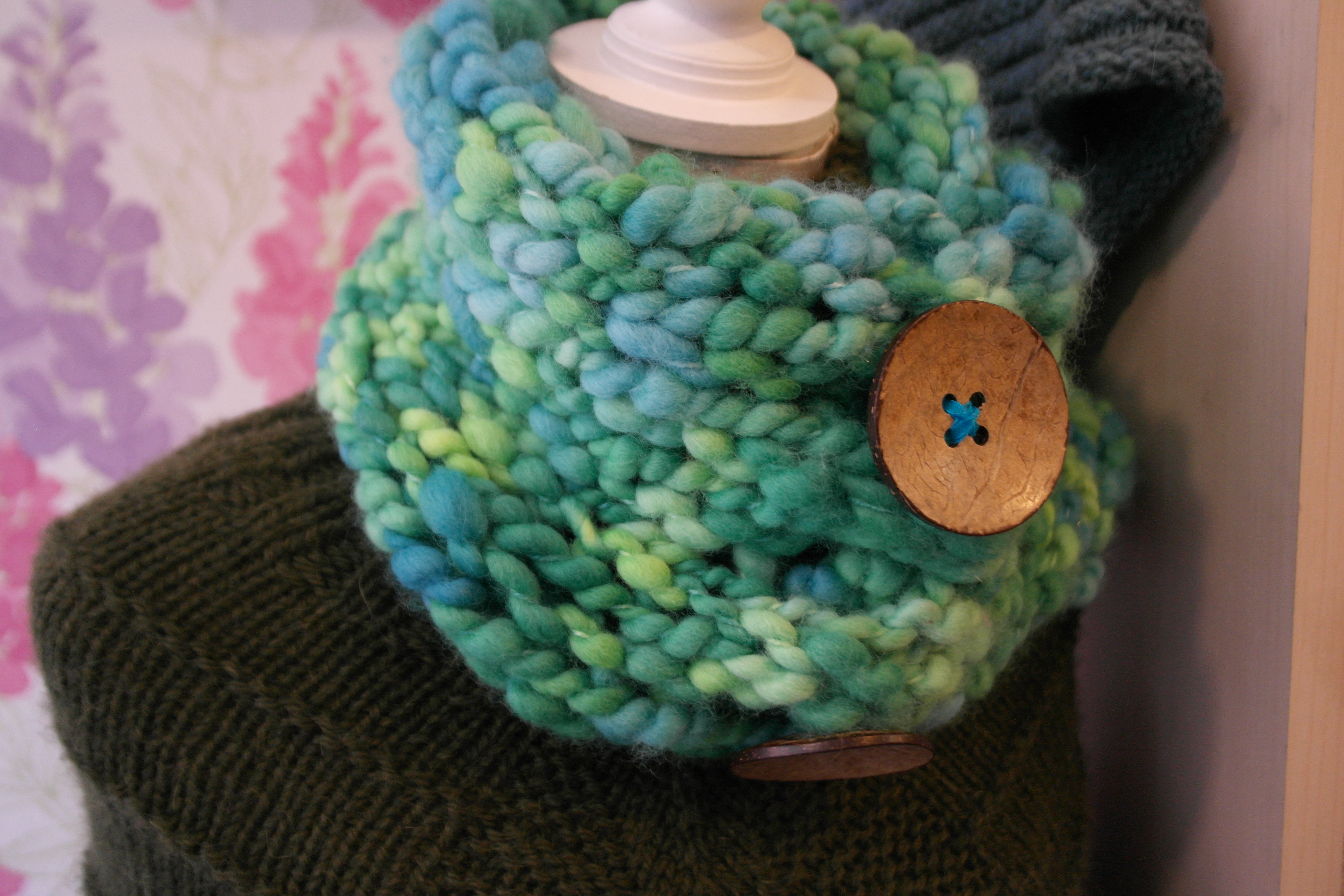 The yarn Pauline used for this was a bulky single plied with a thread: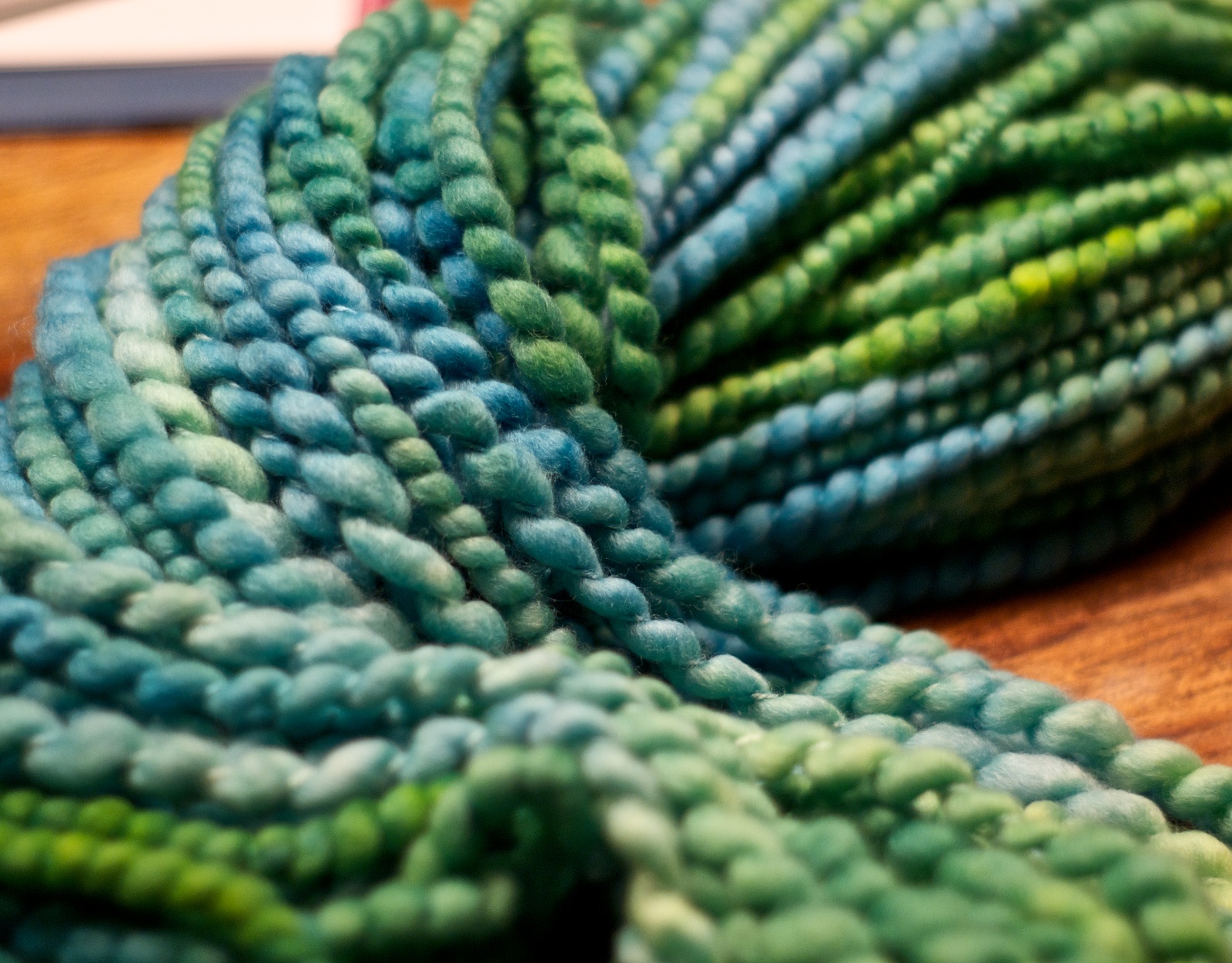 Another winter favourite in the Netherlands was also a hat! When the temperatures get below zero but you still want to go out and crunch around on the snow or slip and slide around a frozen pond for more than ten minutes, a hat is a must.. so I used my bulky yarns for these too!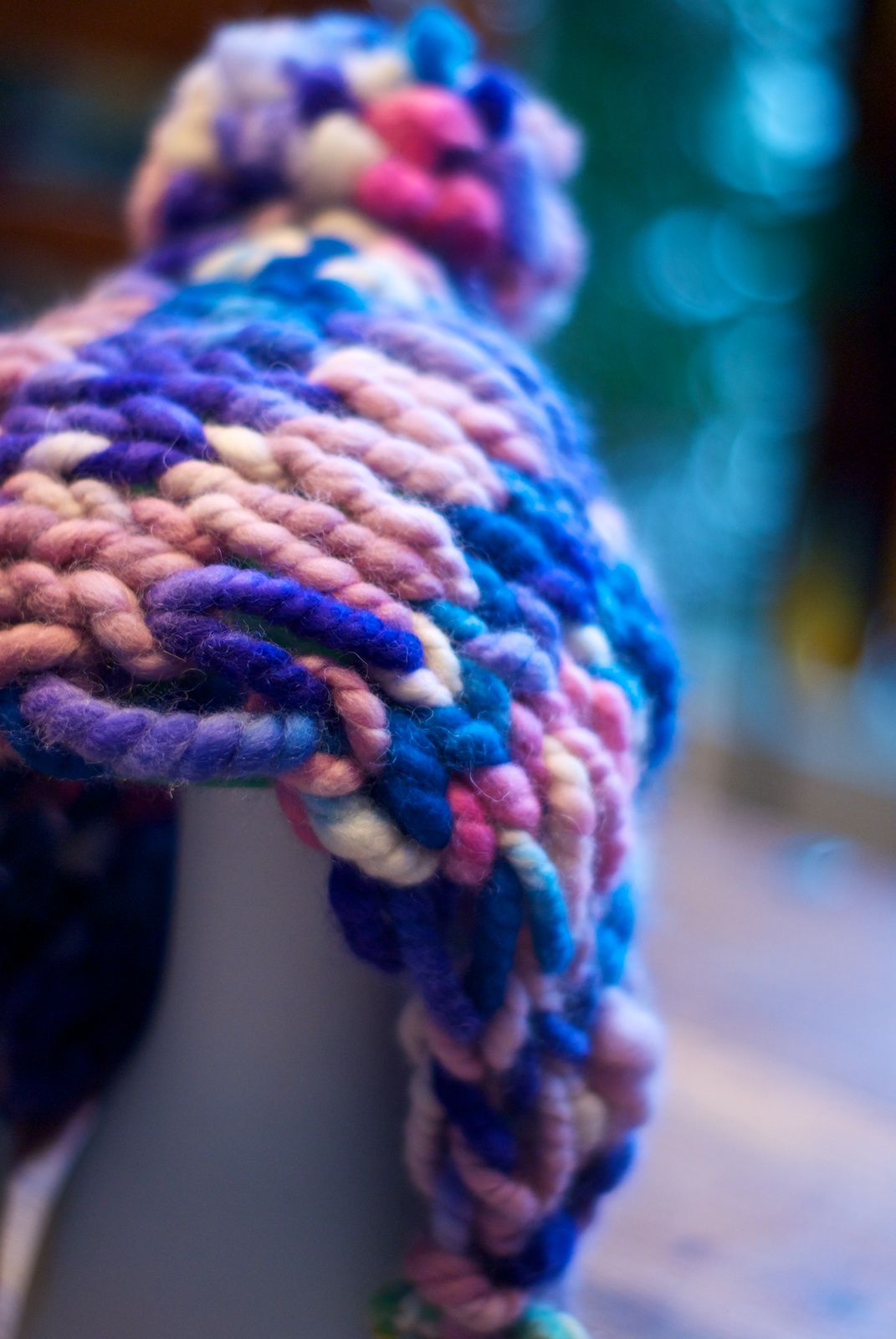 If you would like to have a go at making one of these mega bulky super snuggly cosy hats too, I have made something of a guide on creating them for you to download! Its a guide rather than a 'pattern' because in fact the number of stitches and rows you need will be dictated by the thickness of the yarn you have available for it.
Please download your PDF right here!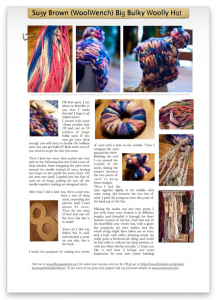 If you would like to spin your own bulky yarns, dont forget to sign up for our free newsletter, you will automatically receive the free e-lesson from Jan Massie that will help you learn how to spin from fine to bulky on your wheel, but you will also be one of the first to be informed of the release date for our upcoming special e-Course on Spinning Big Beautiful Bulkies planned for 2016!