Hi Everyone,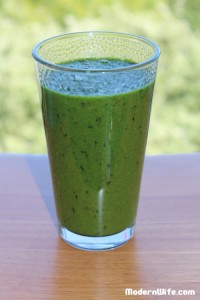 Now that we are just a wee bit into the New Year, we are hearing about all kinds of diets, cleanses and detoxes.  And, I confess, after the partying I did over the holidays, I have been whipping up my fair share of green smoothies too.
Besides what we put into our bodies, there are many other parts of our lives that can benefit from some serious house cleaning.  I know this will hit home for some of you, but our fiber-related stuff is one such area.  I am with you.  I have too much, too.  And, I have fallen prey to the same things everyone else does — here's my own personal list of "reasons" for stash enhancement:
It was a great deal
I have never seen anything like this before
I may never see anything like this again
It's so pretty….
I have always wanted to try that
It is good to support fellow fiber folk
Such-and-such is doing this or has that, so I should too
I NEED IT
I WANT IT
These seem to be the main thought processes that have led to probably more yarn and fiber than I can possibly use in my lifetime and I don't even consider my stash all that bad.
I've gotten a little better.  My proof is that I no longer buy any old bag of "grandma" yarn that I find for next to nothing at yard sales.  I do keep a little of it around because there are times when I do need junky yarn for something, but gone are the big garbage bags of it.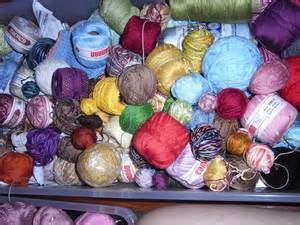 I also will not buy unwashed fiber if I'm not going to be able to wash it pretty quickly.  And, I have a pretty good stash — ok, bins and bins — of washed fiber.  I can manage to restrain myself pretty well by consoling myself with the idea that the animals are making more all the time so I don't need to stock pile any further.
I guess about two or three years ago, I cleaned out my unfinished projects that I knew I was not going to ever finish.  Some of them I had finished and some, I threw away.  Now, I 'm very strict about having no more than one knitting and one weaving project going at the same time.
Even with these restraining thoughts, I still have "issues".  And, it's that time of the year which seems best suited to addressing this kind of situation.  I could have titled this post, "The Great Fiber Cleanse" or "Fiber Detox" or something like that, but that's kind of negative, don't you think?  Instead, I'm going to frame this initiative as "Sparking Joy" based upon the Marie Kondo approach as described in "The Life Changing Magic of Tidying Up". I read this book last year and the concept has been super helpful to me in terms of how to keep down my clutter in the house — especially with clothes that no longer fit.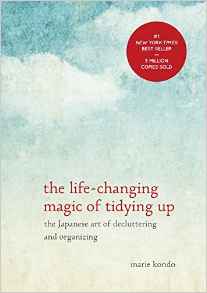 Now, I'm ready to apply this approach to my fiber world.  The concept is really pretty simple:  when going through your possessions, for each item, you ask yourself, "Does this spark joy?"  And, if it does, then keep it.  If not, clear it out.
I recognize that something that could hold me back is thinking that if I let go of the "thing", while it is not sparking joy for me, I also do not want it to just get trashed or unappreciated.  Afterall, a lot of the yarns and fiber I have weren't cheap!  So, to soften that blow, I have done various things ranging from donating to a worthy cause to giving stuff to fiber friends to organizing swaps with fiber friends.  Swaps are probably my favorite way — even if I have to control myself from bringing back as much as I contributed.  In particular, I like swaps for finished items which I really cannot bear to donate.
I'm looking forward to this process.  I find the LESS I have of anything, the more I appreciate it, the more I really come to explore its complexities and nuances instead of being overwhelmed and paralyzed by too many choices.  If you could only spin one fiber type, imagine how well you would know the qualities of the breed.  If you only had one project on your needles or loom, imagine how well you could focus on getting it completed!
So, that's my pitch.  Will you join me in Sparking Joy with your stash?