3, 2, 1, go! Enrolments are  now open for the next instalment of the Journey to the Golden Fleece Creativity Certificate course!
This is an exciting time for Arlene and myself, the first group of course participants are nearly the close of their module work, and we are planning Graduations! The second group are over halfway through their course as well, and the Galleries are filling up with absolutely inspiring and innovative yarns and creations! And now we have new enrolments streaming in for the next sailing! I cant wait to meet the crew and share some more fibery goodness with them 🙂
I would also like to say that it has been a very exciting and humbling experience to see the creativity of participants grow throughout their Journeys, when browsing the galleries it is amazing to see how the yarns being created have really blossomed as people have taken the concepts and themes and not just run with them, but really flown! There have been some  revelations and 'aha' moments shared with us that have taken our roles as course writers and mentors to a very special level of participation for us too.
So my most enjoyable task today is to set up Gallery 8 to showcase the pieces being made for the final course project, but first, a little treat here, I am going to share some of the photos with you that have been sent in, before they go into the gallery!
First, I am sure that those of you who have been following the facebook page will have seen Silja Devines amazing creation!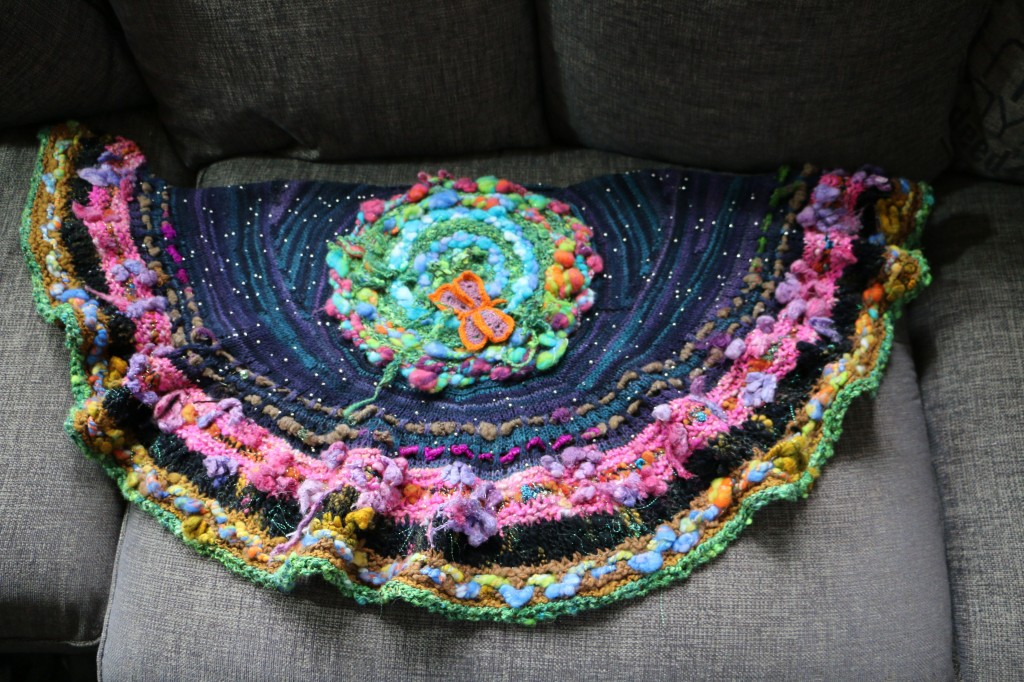 Silja incorporated her circular weaving into this wonderful wonderful shawl, using all her Module yarns in its creation. We think its just stunning! This takes our original idea of creating a 'shield' on the looms into something even more encompassing, and it works on so many levels 🙂
This amazing Bunting (below) was created by Daisy Crochet as a celebration, and it is! So fun and lively and textured, there is so much creativity going on here, and having gotten to know Daisy Crochet over the duration of the course, I can say that she has for sure found her own unique voice and it totally shows in this vibrant piece, THIS is Daisy 🙂 Fantastic!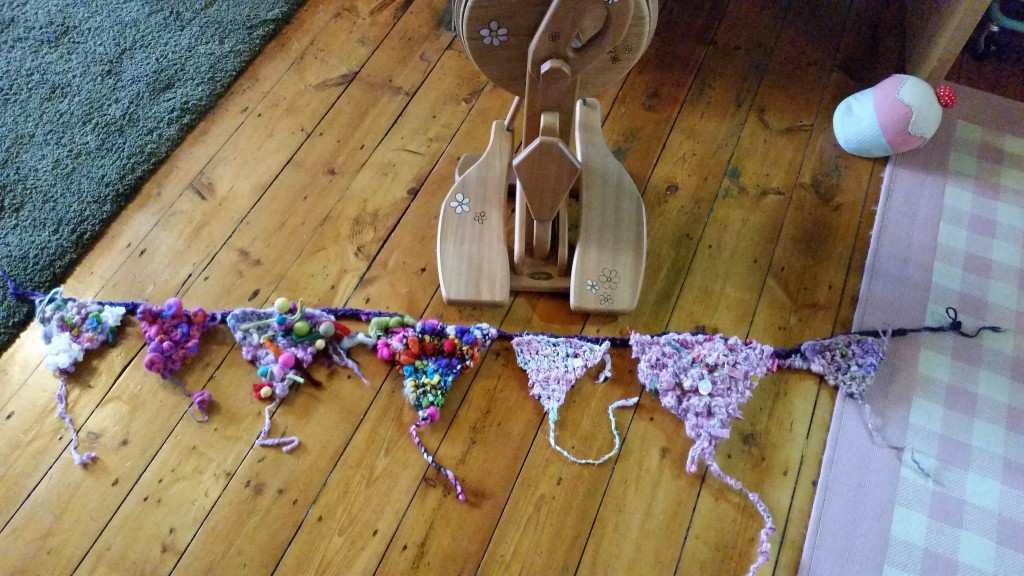 And here is another stunning piece, and a very thoughtful approach to it from Emma Nicholson, she used her Module Yarns to create this absolutely beautiful basket.  I really like the imagery of a container of knowledge and experience, and we loved the gorgeous organic nature of this piece and how the textures flow into each other to create a really cohesive art work from all the different module yarns.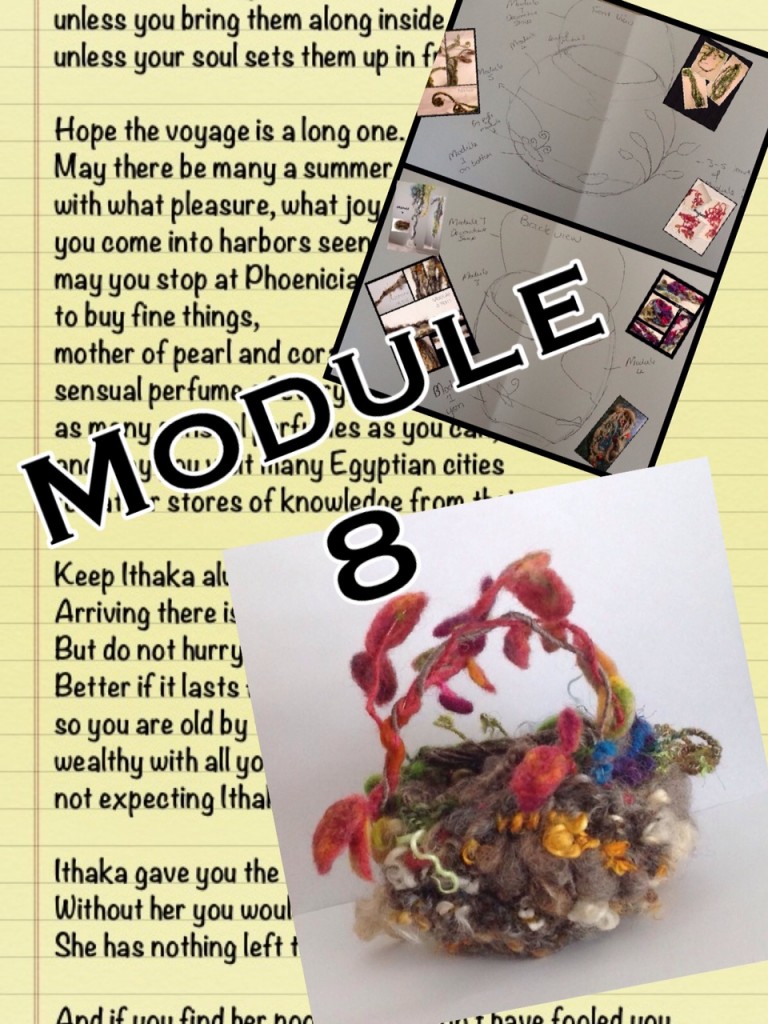 This is a taste of what is to come! And we are super thrilled to now have a venue at a US art museum for a public exhibition of Golden Fleece participants work! More to follow on that one 🙂
We still have some places left for the new enrolment round, so if you're keen to dive into an exploration of your own unique creativity, in a supportive environment, head over to the Course page and check out the details! We would love to welcome you on board 🙂