The time has come, Issue 15 is ready to go! These last months have been quite eventful, there has been change, reshuffling, new processes, but here we are on time and Issue 15 is gorgeous 🙂
Since the last issue came out, both Evanita and Debbie have moved on to other exciting projects. I am incredibly grateful for all they have done for tinyStudio – Evanita has been amazing for years behind the scenes throughout all our fiberygoodness courses, and then thrown in the deep end with a whole new magazine project! Her assistance in getting the website looking great and user friendly, looking after our course participants and magazine subscribers, coming up with feature ideas, and her detailed eye on my layout and design work in has been invaluable. I am really happy to see her pursuing her love of spinning and community beyond fiberygoodness, and of course, Evanita will always be a very welcome part of the tinyStudio Fiberygoodness groups and activities. Debbie is much newer friend than Evanita but also equally valued as such! Having joined tinyStudio later in our journey, Debbie has taught me a great deal about editing, writing, organising, and I value Debbies expertise and professionalism. It has also been an absolute pleasure getting to know her personally as well, and I know we will continue to stay connected. My greatest thanks and gratitude to both Evanita and Debbie for their support and input into making tinyStudio magazine thus far 🙂
So yes, all this means that this is the very first tinyStudio magazine I have produced entirely on my own! I have needed to change my schedule and editing routine, the way I manage and plan editing and proof-reading. I have also needed to refresh my website skills and I am making more lists to remind myself of all the pages to update and links to add, in preparation for the new issue. I am pretty confident I have got it all correct – but if you see anything missing from the pages do let me know and I will fix it!
THE MAGAZINE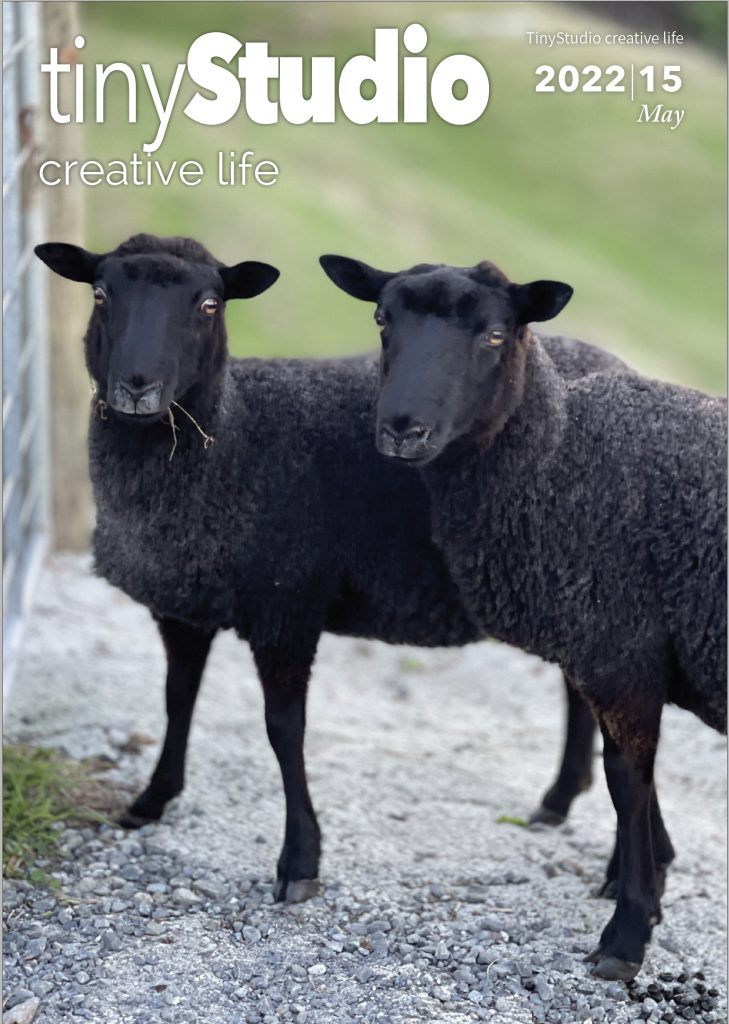 This issue is full of variety! The theme is 'Into the Craft' – in which my vision was an issue full of ideas and inspiration for learning and trying new skills and ideas! My own contribution is the first of a new series I will be working on – a 'fibery mythbusting' series in which I will be examining some of the oft-mentioned 'rules' and testing how well they may, or may not, be broken. In this issue I attempt to make muddy dryer link from blending opposite colours together! (Spoiler alert – I love the results)
I am also in love with the results of Jane Deane's dyeing with natural colours, oh my goodness! Such a wide range of breathtaking shade, all done with a relatively simple dye process and all natural colours. It really highlights just how many colours nature provides us.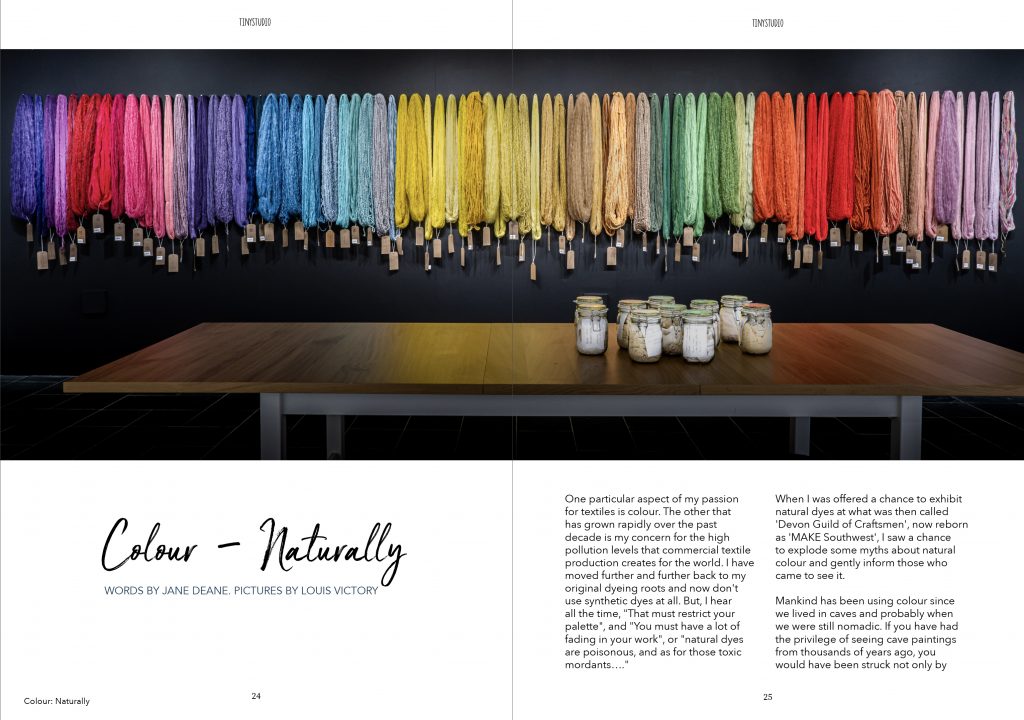 I am thrilled to also have Lexi Boeger along (Author of 'Intertwined' and other art yarn books) to talk about her return to the spinning world, it was especially interesting to learn how she sees changes in spinning over time.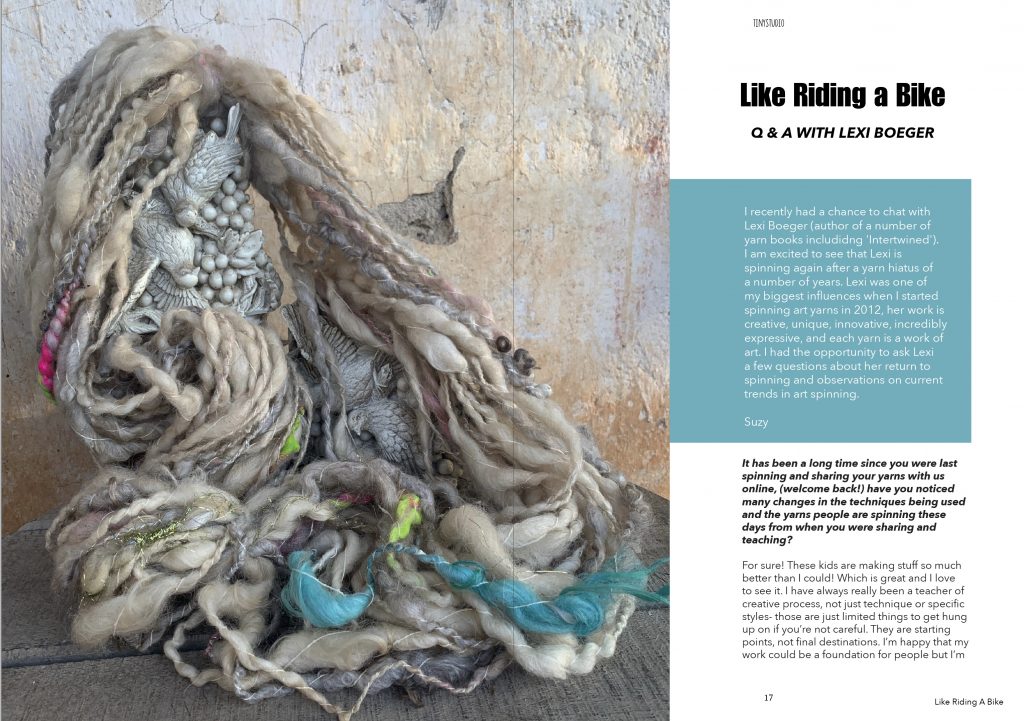 We also have some wonderful stories about farm life, community and collaborative project making, spinning cotton..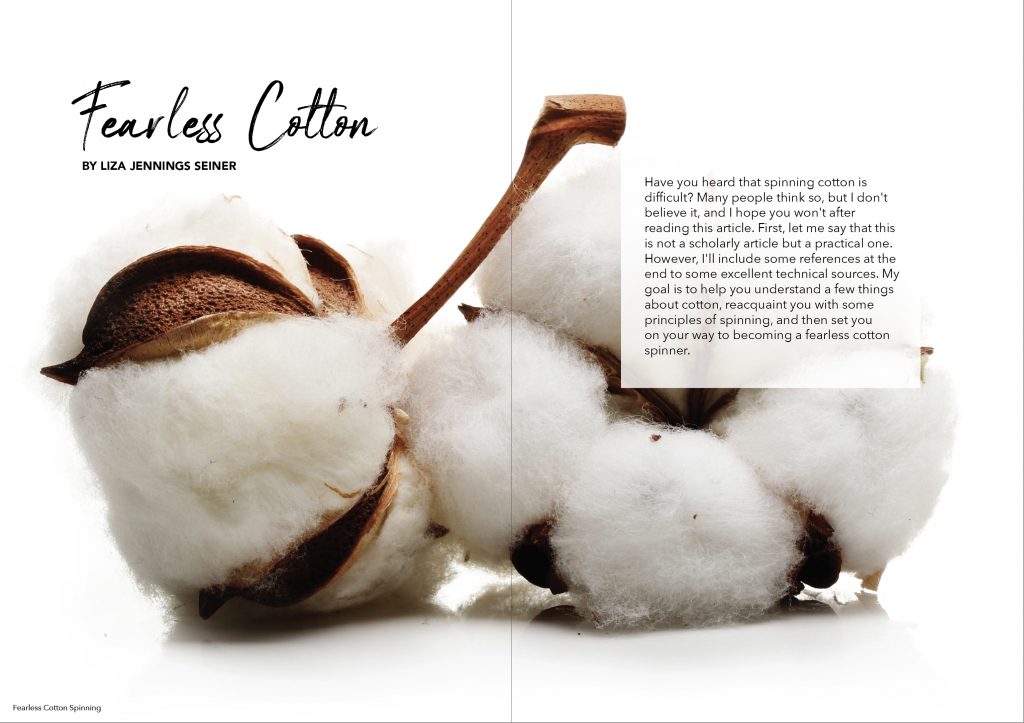 …in fact, just take a look at the contents page!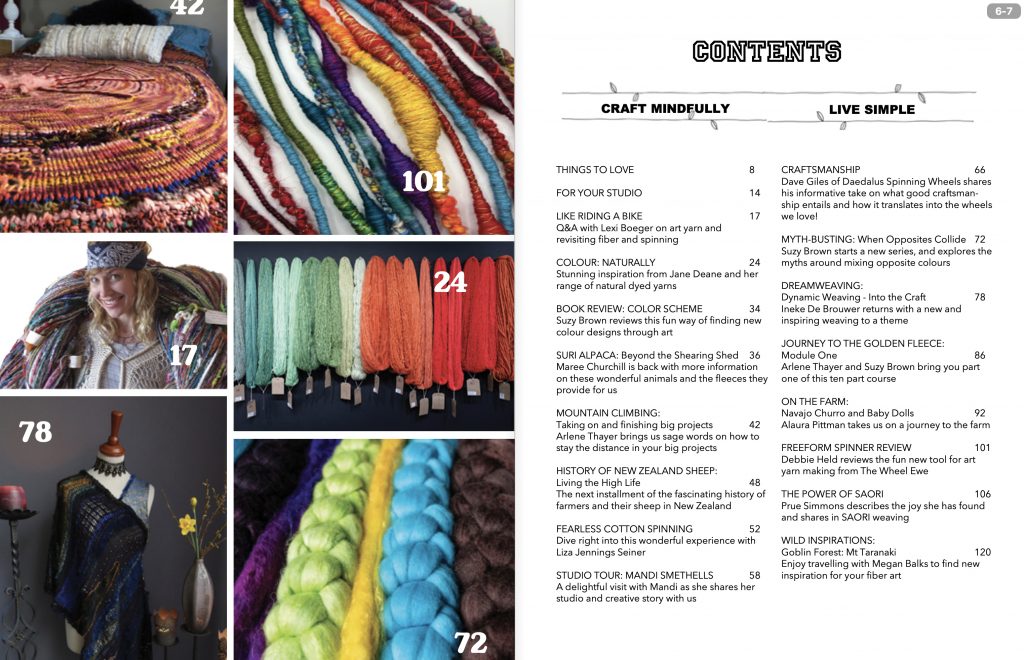 One more thing I am really excited about is sharing the Golden Fleece Creativity Boost course through tinyStudio! It was such a wonderful success when Arlene and I ran the course through Fiberygoodness, and we have been looking for a new way to shape and share the contents of the course for some time now. We have tweaked the contents for sharing through this medium and we are really excited to see what everyone who chooses to follow the course with us will create! Keep an eye out for subscriber only Zooms where we will discuss the modules (a new one will be shared in each of the next nine issues) give feedback, and share the yarns everyone is working on.

As you can see, this is a colourful and inspirational issue, I hope you will love it as much as I do! Much gratitude to the talented and creative contributors who have supplied articles and tutorials for this issue <3

_________________________________________
Not a current subscriber? Subscribe and download this issue today! www.fiberygoodness.com/subscribe
Would you like to purchase this issue as a single issue (no subscription) CLICK HERE for the shop!