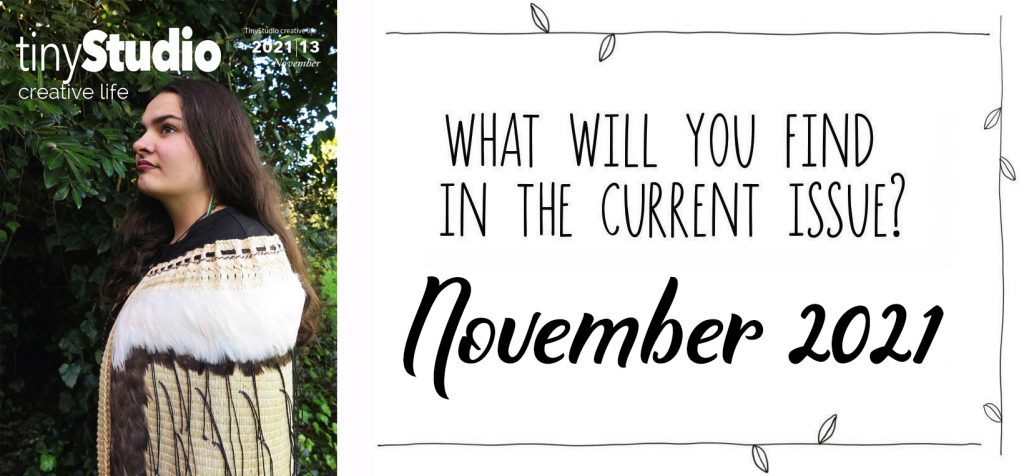 I am very proud to bring you Issue 13
of tinyStudio Creative Life Magazine! Publication date 28 November 2021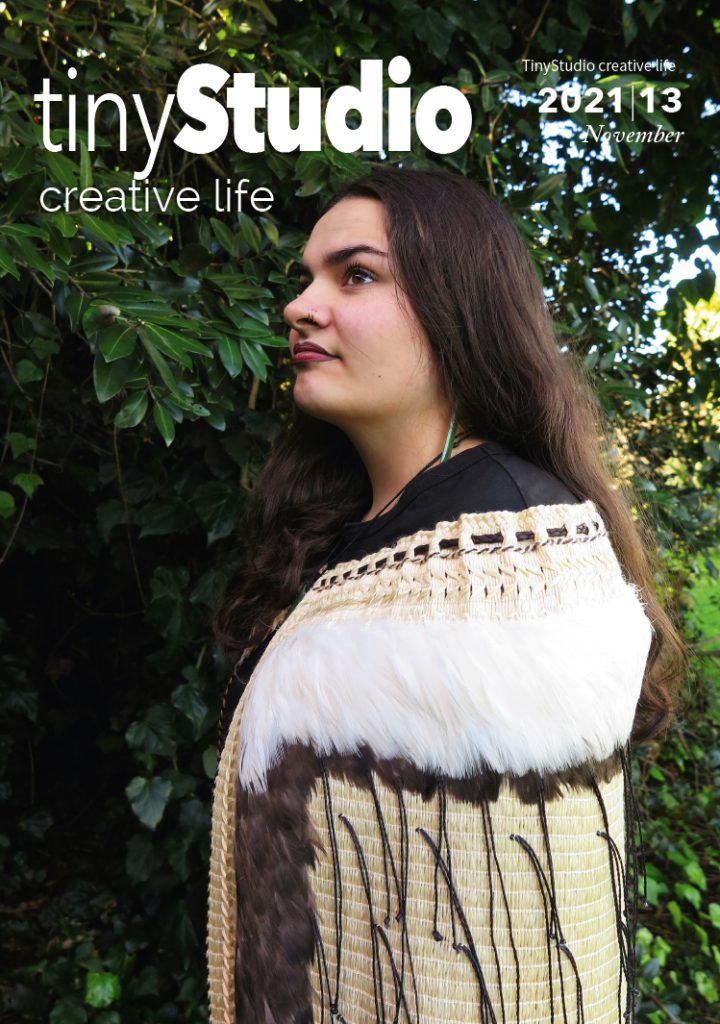 In Issue 13 you will find articles, colours, and inspirations along the theme of "oceans". The ocean is always so invigorating and inspiring, the colours of the water at different times of day and in all kinds of weather, the sounds, the smells, the treasures that can be found scattered along the beach after a storm ­– no matter how the day has been, a sighting of the ocean is always a welcome inspiration to give our fiber arts a boost.

Journey with us through this issue and enjoy the sights! I hope that this issue brings you some of the excitement, as well as calm, of the ocean to feed your creative spirit and inspire your fiber crafting. We have some amazing articles on a wide range of creative projects and ideas from some of our favourite artists.
We start our journey on the Australian coast with Gaye Harris, who has a long history of finding inspiration from the sparkling waters of the bay where she lives.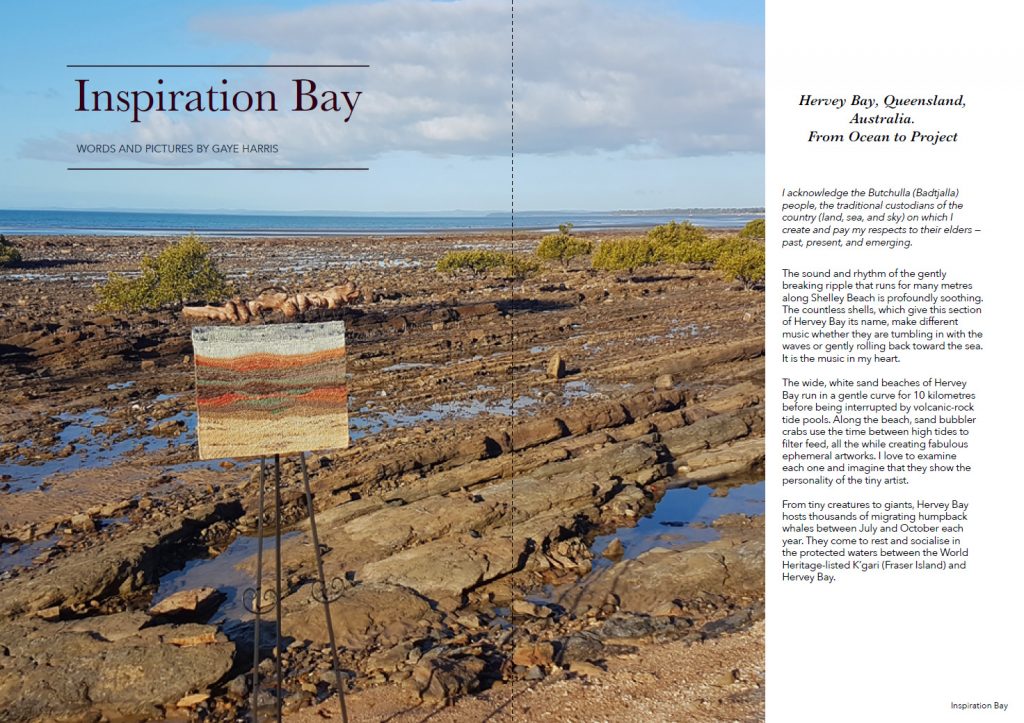 We stay in Australia for another wonderful article from Vicki Cornish, with some fantastic ways to use your spindle spun fiber and make it the star of the show!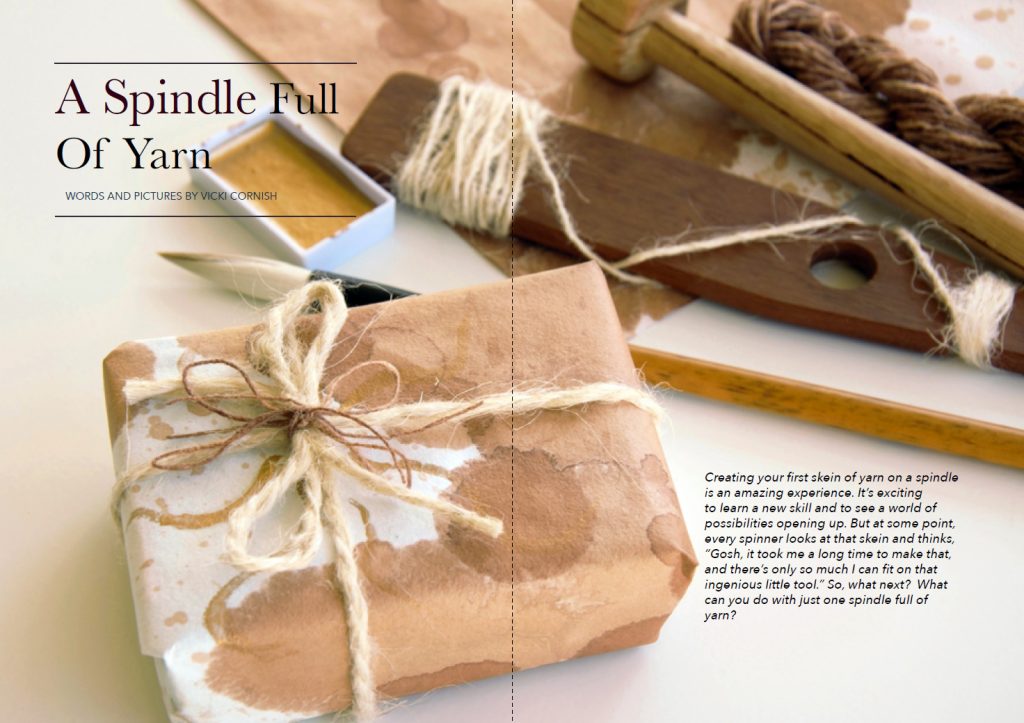 We have more great ways to use yarn with Sophie Feltham's stick weaving, something fun and easy, which you do not need a lot of expensive tools to try out! Be inspired by Sophie's creations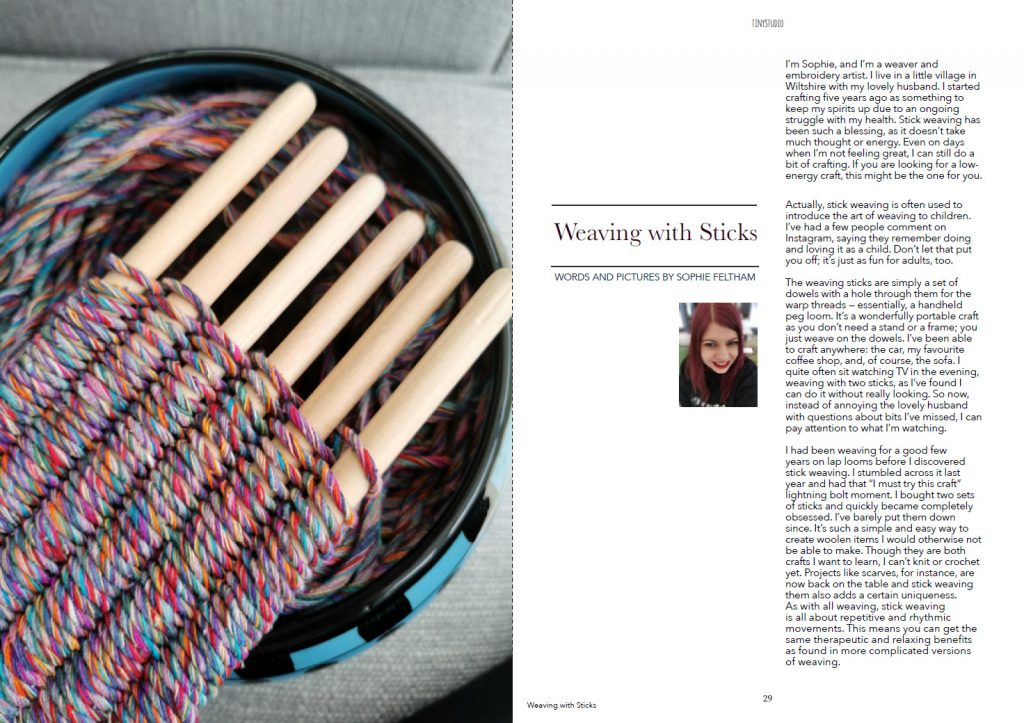 We also visit the shores of New Zealand and learn about the growing, gathering, and traditional use of Harekeke (New Zealand Flax) as a fiber, and the really beautiful results of Pat Old's in-depth knowledge of this medium, both as a spinner and a weaver. We love the cover image of Pat's granddaughter wearing her traditional 'Korowai' (cloak), a treasure made from plant to finished object by Pat.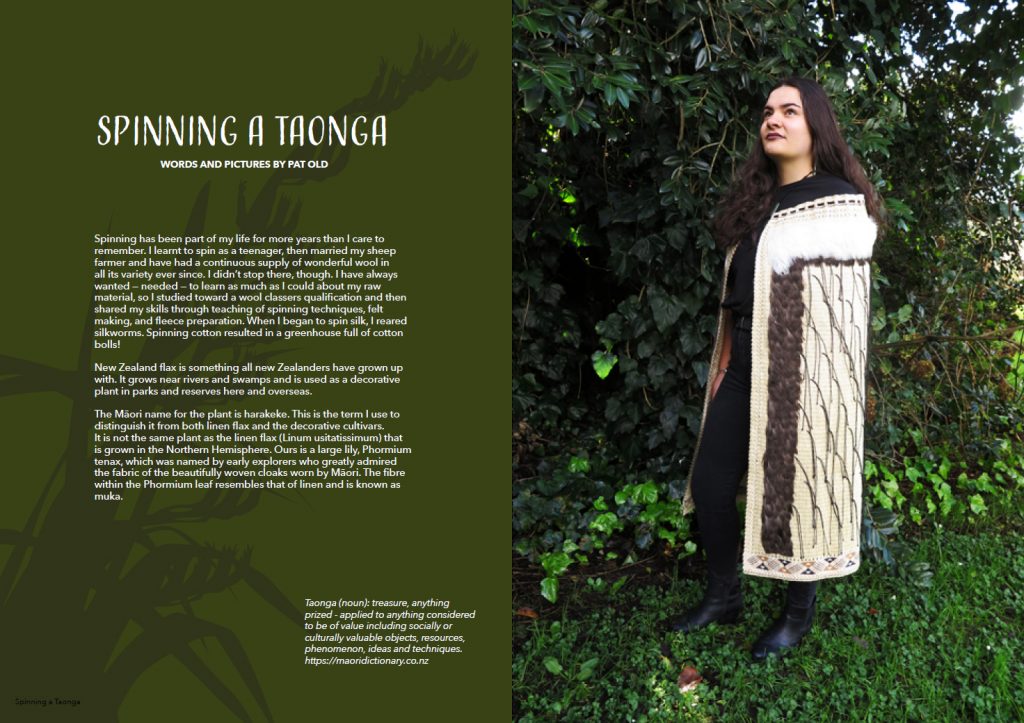 Suzy continues the Dye Basics series in this issue as well, this time with the 'low immersion' technique using ocean colours as the inspiration. You will learn how to create defined colour areas with no muddying using this easy technique.
Heading away from the ocean, we also have an article from Jane Deane (UK), on the silk moth and the threads they produce. It is really interesting to learn more about the different kinds of silks and how they are produced!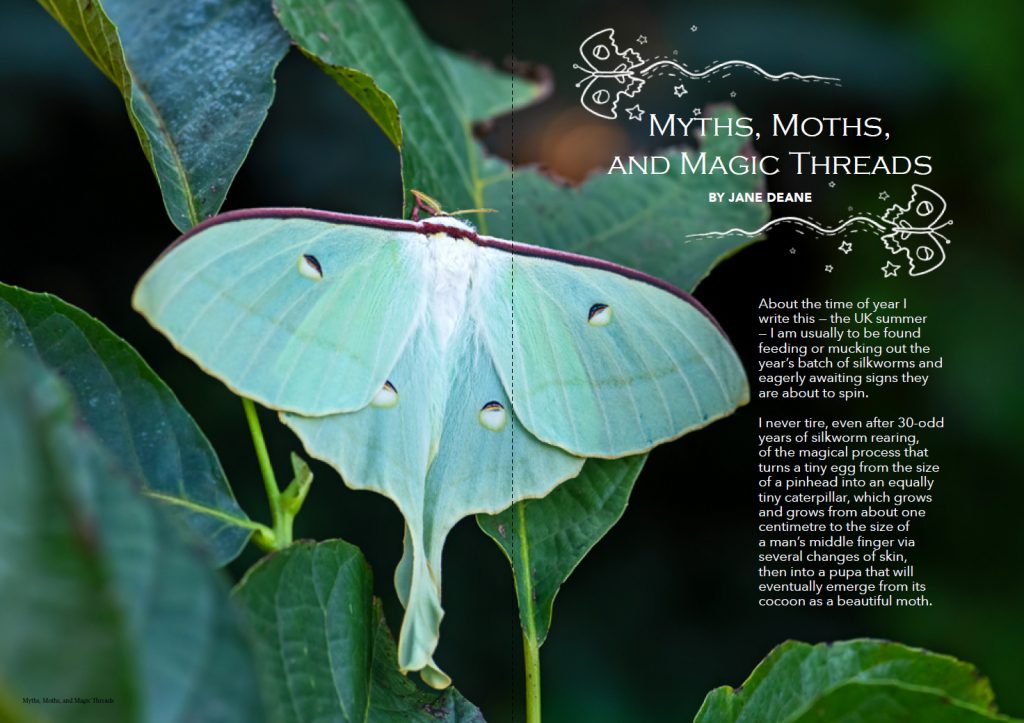 Our Studio Tour this time is through the bright and uplifting creative space of Alison Altafi, who has created this beautiful and inspirational space to work in, we are sure you will love seeing behind the scenes!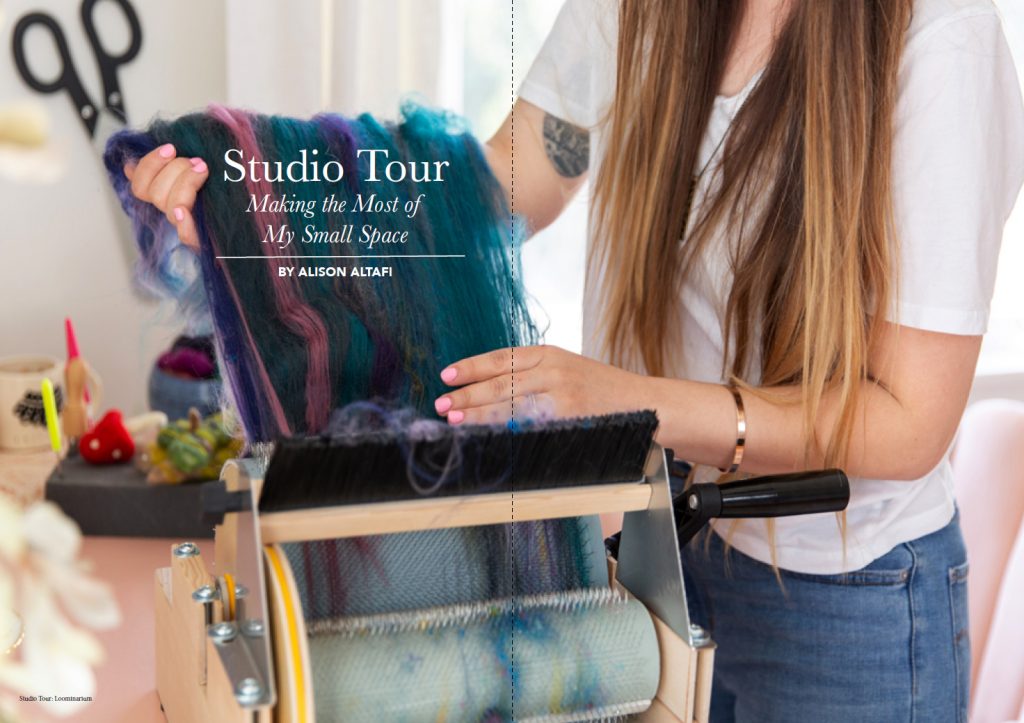 There is so much more in this issue! We have a detailed tablet weaving tutorial from Judy Kavanagh (another low cost way to get into weaving!) and we learn how to create beautiful bands with intricate designs.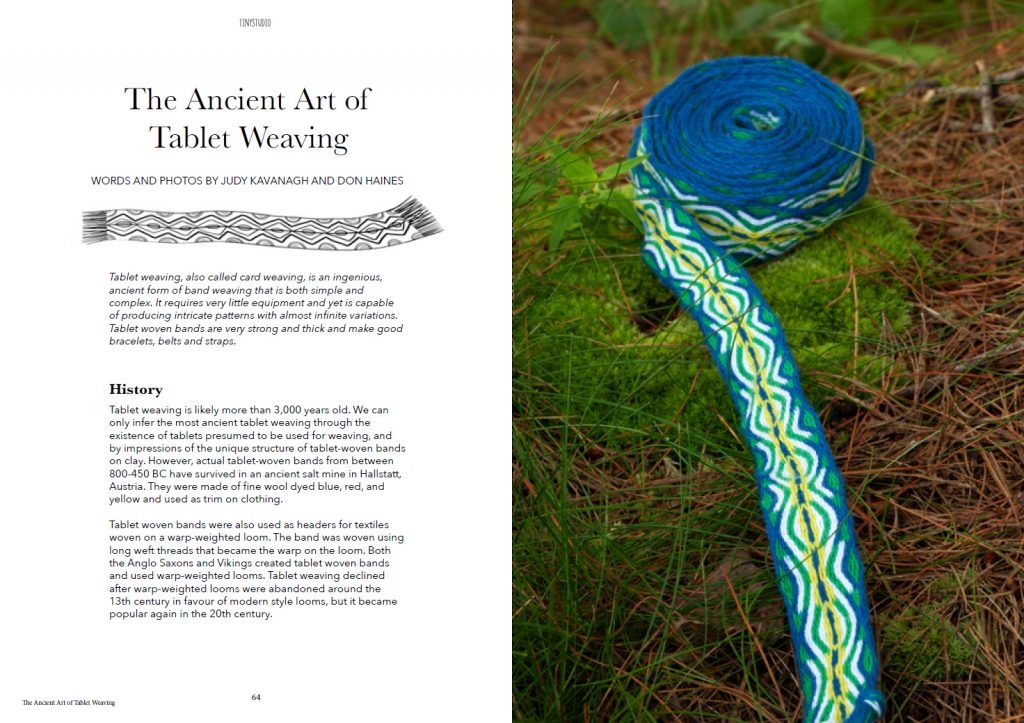 We also travel to India with Lakshmi Malhotra to learn about the art of making Kharad rugs, a traditional form of rug making using a pit loom. The family making these rugs in our story is one of the last families maintaining this tradition, and the organisation Resham Dor, founded by Lakshmi, is working to support these traditional artists to keep the skills and knowledge alive to produce these stunning items.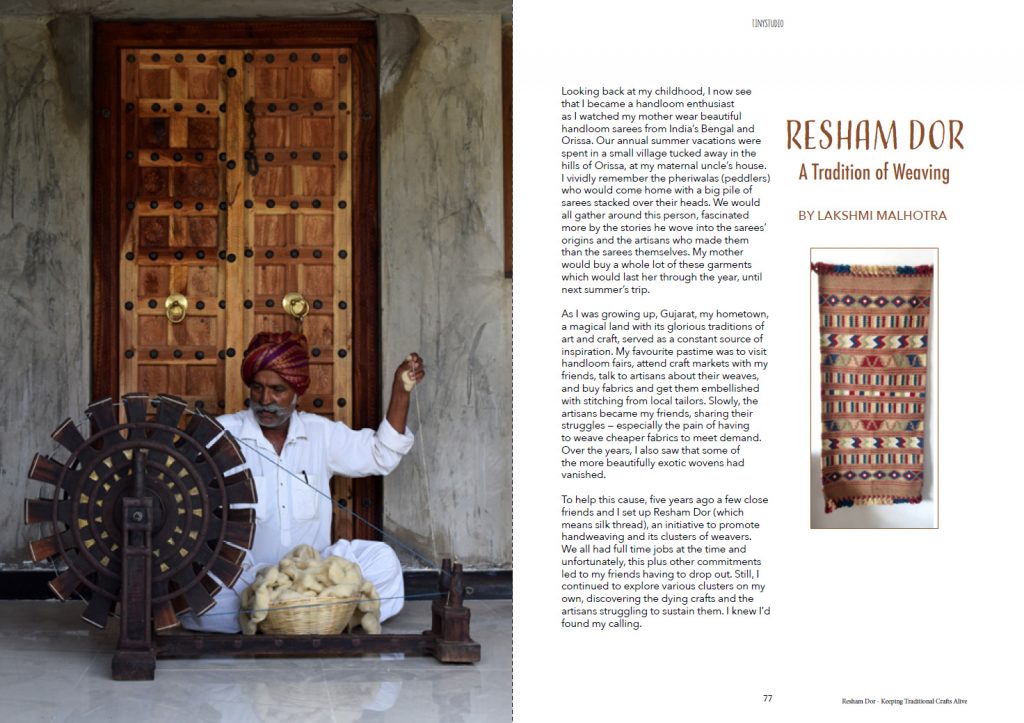 We loved our journey to Norway with Patricia Anne, we get a glimpse of her farm and sheep, and the wonderful tradition of Selbu with the iconic Nordic designs.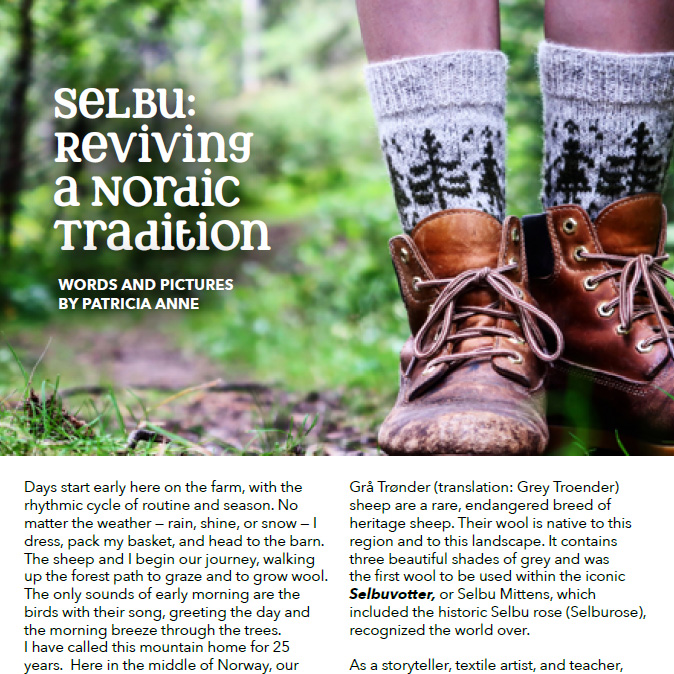 If you are looking to challenge yourself as a spinner, do check out Liza Jennings Seiner's replication (step by step) of a brushed mohair yarn, the result is fantastic and you will be able to spin along and create your own, following Liza's instructions!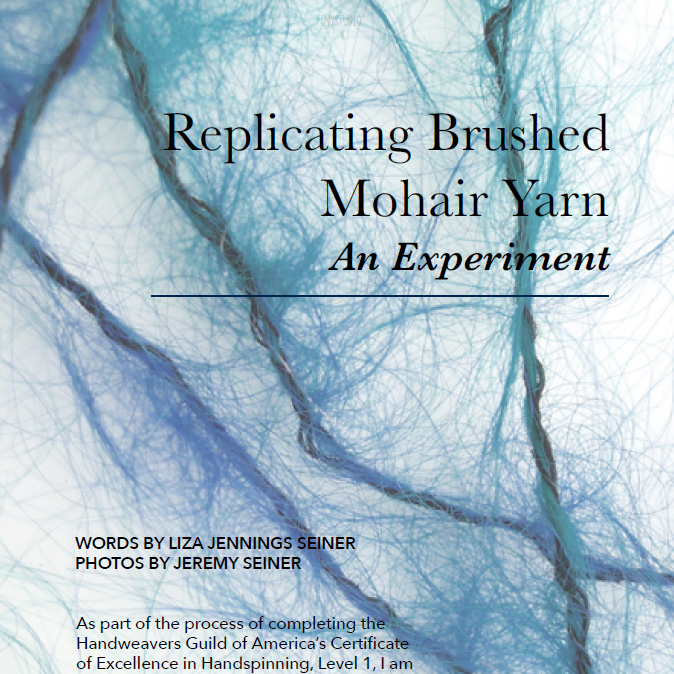 We go further in-depth with ply structure, thanks to Alexina Hicks and her wonderful array of experiments, she takes us through a range of ply types and we examine the resulting swatches to learn about the differences your ply choices make in the final knitted fabric.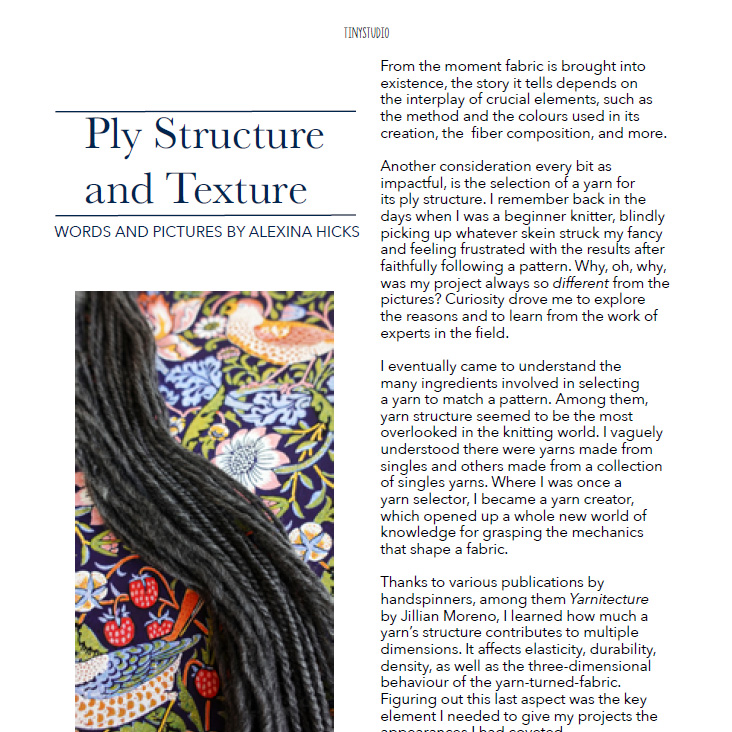 There is so much more in this issue! It is jam packed with inspiration, information, and of course, loads of eye candy for yarn and fiber lovers. We top everything off with our favourite regular section – Community Makes! We love to share the work, the excitement of creating, and the inspiration of the members of our very special community!