I would like to invite you (or maybe someone you know with a fab fiber business!) to become an important part of tinyStudio Creative Life magazine!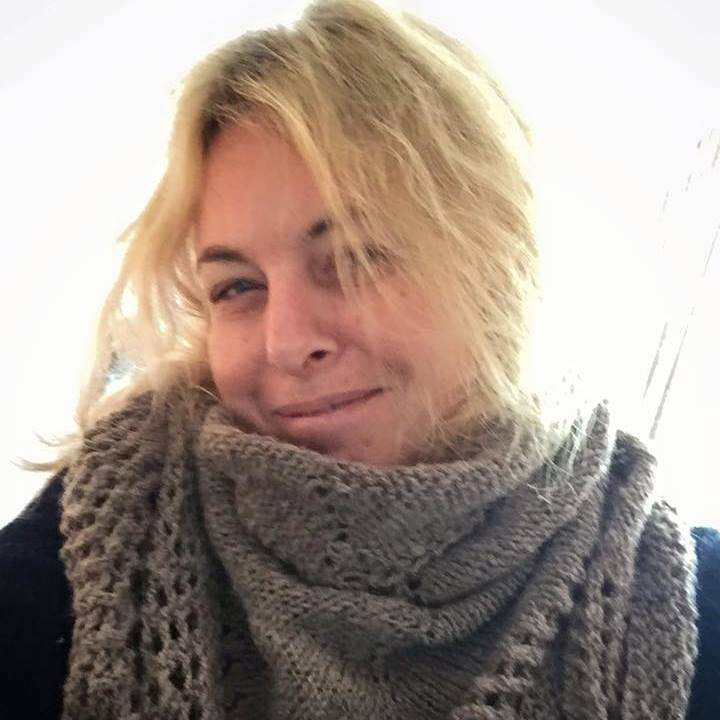 In case you haven't met me yet, my name is Suzy Brown (aka Woolwench), and I am the owner and publisher of tinyStudio Creative Life magazine! This is a publication I am extremely proud of, as with it, I have taken my big bodacious dream of a lifestyle magazine for fiber artists, and made it a reality 🙂
You may have seen already, that this is not your 'usual' spinners or knitters magazine, instead I see tinyStudio as a vehicle for telling the unique stories of fiber crafters around the world. It is 'tiny' and intimate, sharing the journeys of spinners, knitters, fiber artists and yarn crafters wherever they may be, and into these stories we integrate information, how-to's and tutorials, patterns, design and creativity ideas, and wrap it all up in gorgeous, glorious inspiration! My goal with tinyStudio magazine is to take each reader on a virtual journey with us, to visit fiber artists wherever they are, peek into their studio's, learn about the fiber they use, delight in their crafting processes, and identify with their passion for fiber art. Our focus is on taking a 'slow' approach to fiber crafting and the enjoyment of reading about it, and our subscribers have told us (read their testimonials here) that they love to keep coming back to each issue to discover more every time.
Another thing that sets tinyStudio apart is that I have expanded and enriched the content in the accompanying video podcasts "tinyStudio TV", which I present fortnightly. These 40-60 minute videos remain in the archive, available for all subscribers regardless of when they start their subscription.
We speak to artists and fiber crafts people who are interested in the 'slow' making of clothing and textiles, as well as people wanting to take a more considered and mindful approach to living and creating their own beautiful, hand made environment.
Sponsor tinyStudio Magazine!
Would you like to be part of this exciting way to connect with our community too? We are looking for advertising partners now!
tinyStudio is not filled with tiny advertisements, we run 1/4 page ads for our contributors in each issue, and our readers love to click through to find out more about the people who's story they have just read!
We also run full page ads, product reviews, and articles dedicated to each magazine sponsor. As a tinyStudio sponsor you are placed prominently in each issue, and we want to both develop our relationship as a partnership with sponsors AND help our sponsors to develop a wonderful relationship with our readers. This is effective for really connecting with your customers (and potential customers) through multiple mediums:
– through full page advertisements in the magazine
– as guests on tinyStudio TV episodes
– through our social media (Facebook and Instagram) pages and
groups
– as guest poster on our blog
– through clickable banners on our emails
Our current awesome sponsor is Majacraft, makers of heirloom quality hand crafted spinning wheels and fiber preparation tools. We would love to add a few more Sponsors to our party! These new partners will be selected carefully, so we can be sure to have sponsors whose products are not only beautifully made to be the best they can be, but also to compliment each other, rather than compete. We will be limiting the number of sponsors, and will create a sponsor wait list, if needed, to prevent over saturating the magazine at any one time.
Please download our Sponsors Information Pack to learn about this exciting opportunity! We are offering extremely competitive rates in the digital publication, and if you join as a sponsor in 2020, we will retain these special rates for you once we add print publication in 2021.
Download the Sponsor Information Pack HERE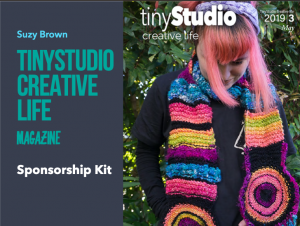 Please contact me to find out more: suzy@fiberygoodness.com

If you know an indie maker, fiber farmer, tool maker, fiber mill or yarn producer, I would love if you share this post with them, together we can grow tinyStudio!