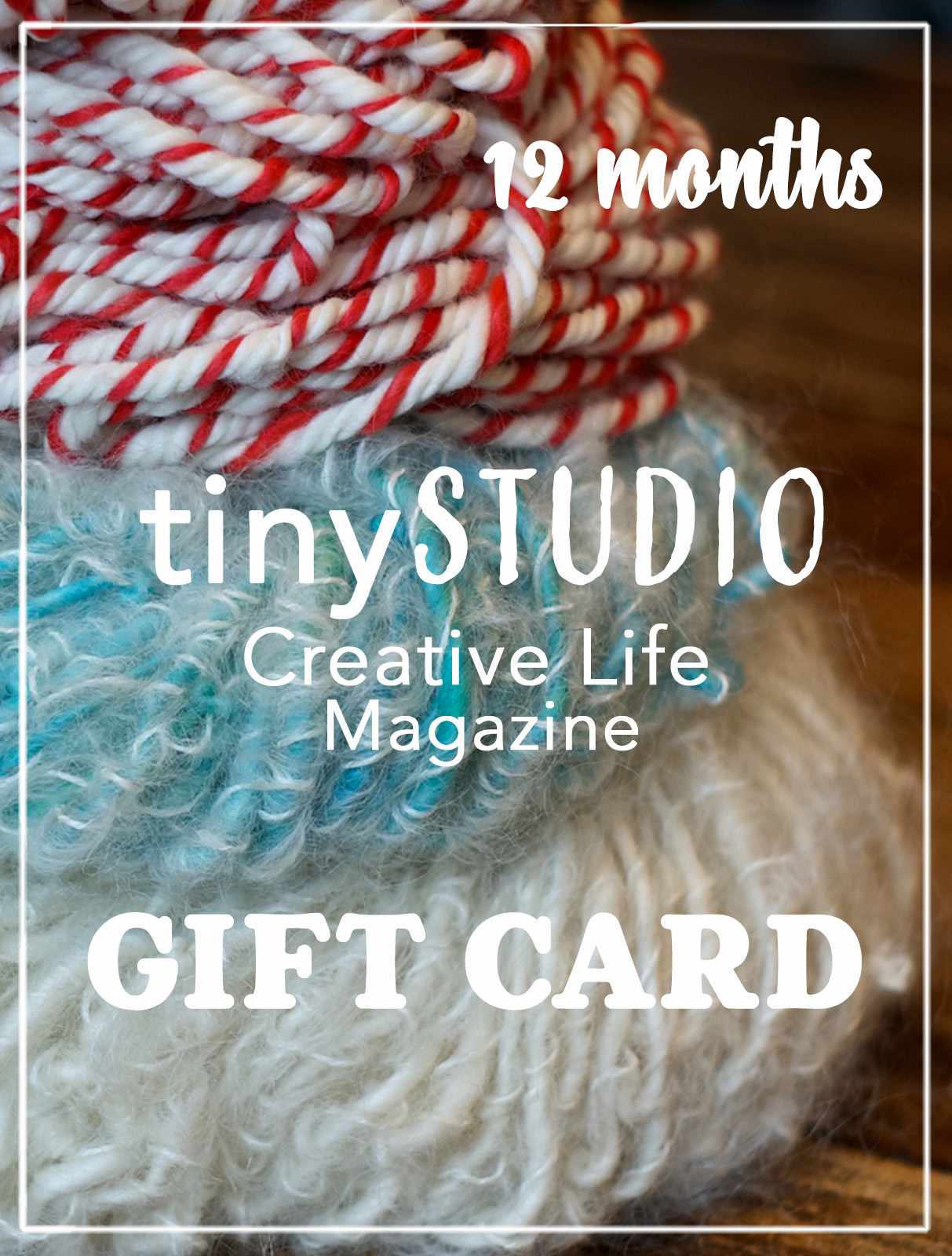 We are super excited to be bringing you a gifting possibility for tinyStudio Magazine! We have had people asking about how to share tinyStudio by gifting to a friend, and we love this idea too, so for a very limited time (now until 31 December 2019) we are making it possible to gift someone you care about a whole 12 months of tinyStudio Creative Life Magazine!
Included in their gift, your fibery bestie will be getting the current issue (5) as well as full access to all the tinyStudio TV episodes to date for the duration of their subscription. They will continue to receive each new issue as it comes out just as with a normal subscription, and this will continue to the end of 2020! A whole year of tinyStudio! What a gift of inspiration 🙂
Over the past year we have, from time to time, had queries about purchasing a 12 month subscription as a one off payment. At the moment, this is only possible to do if we create a manual set up of each subscription, which is why this is such a special limited offer! However we will also be learning from this and looking to set up a new variety of offerings and payment options next year, so please bear with us as we get this set up! We just couldn't wait entirely and… its Christmas! We know how fun it is to share inspirational fibery gifts, we are sure your friends will love this 🙂
You can find both the purchasing options on the subscription page: https://www.fiberygoodness.com/subscribe/  Or click the Buy Now below to get your  Gift Card on its way now! This will make a fantastic gift these holidays, and the best part is, your recipient will be able to access their first issue straight away!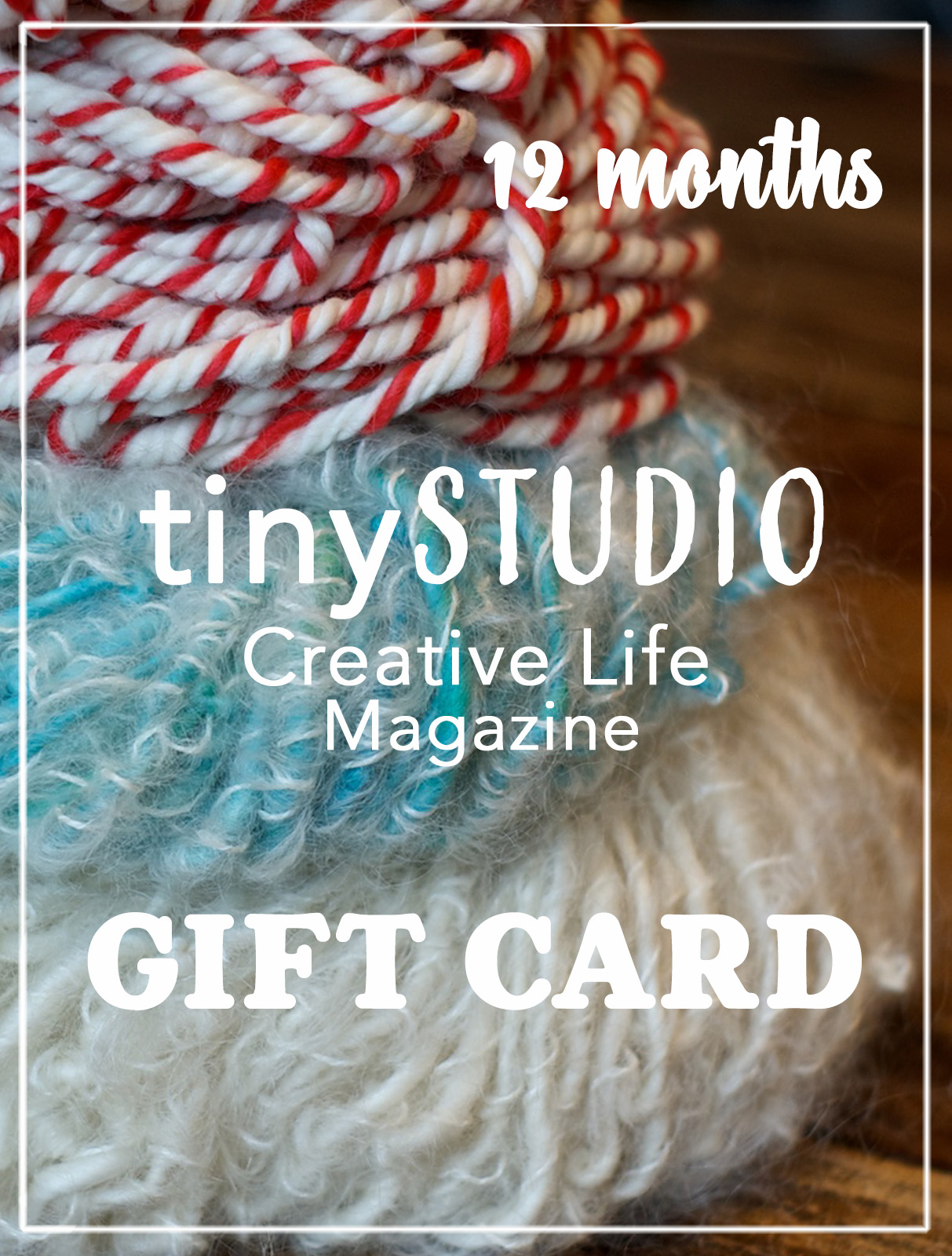 12 Months tinyStudio Gift Card
Give the gift of Fibery Inspiration! Your friend in fiber can now also enjoy tinyStudio Magazine for the next 12 months! They will be able to download the current Issue as well as gain access to all the tinyStudio TV episodes to date. They can continue to enjoy the upcoming issues over the next 12 months!
When you purchase this gift card please
let us know your friends name and their email address when you checkout on PayPal
so we can send them a message with your card and their registration link. Alternatively, please ask them to contact us and let us know the name of the 'giver' and we can set up their membership!