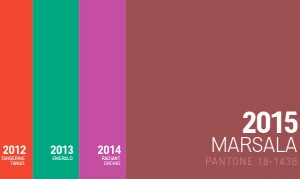 The 2015 Pantone Color of the Year:  Masala!
I confess, I love writing these color posts.  It is really fun and a good excuse to fall down the Pinterest rabbit hole all in the name of research!!
Last week, Pantone released their Fall 2015 color report which I immediately downloaded and studied.  While that was fun, it was even more fun that evening to geek out with another fiber pal on the phone by discussing in detail our collective thoughts about the palette which, of course, features their color of the year, Marsala.  It dawned on me that we had been a little remiss here at FG in not featuring this lovely color.
The announcement of Marsala as the 2015 Color of the Year was made a couple of months ago and being the color geek that I have become, I even went so far as to attend the online webinar Pantone offered where they explained how the color was chosen.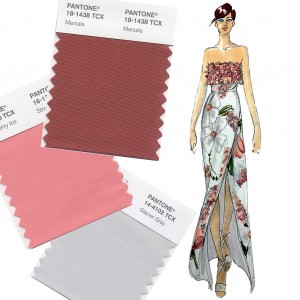 I will say at first pass, the color struck me as "fall-ish" in its reddish, brown beauty.  It reminds me of oxblood and cordovan — and it is close to those colors but I think a little "dustier".  When I saw the Spring 2015 palette though, my opinion shifted.  Then I could see myself wearing crisp navy and pale blue or toasted almond with marsala accessories.  My favorite pairing however is the strawberry pink + marsala! I am totally on the hunt for the perfect shoes and watch!!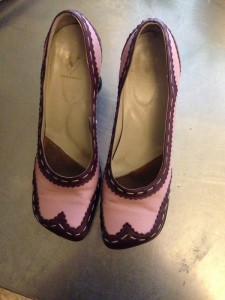 As I studied the color more, I began to see it more as a neutral as well as spicy, rich, and complex.  It is a color of passion and power.  I immediately loved last year's color, Radiant Orchid, but I think that was more like infatuation.  Marsala is going to be a more enduring love. 
And, I have some ideas for transferring Marsala into my fiber practice.  Here are a few of them:
I can see carding up a batt like this: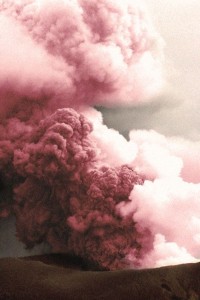 And, this image of leaves inspires me to make a two ply yarn of Marsala and black: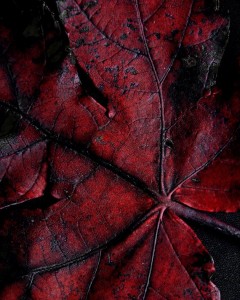 This image of wallpaper inspires me to make a two toned, Marsala colored weaving: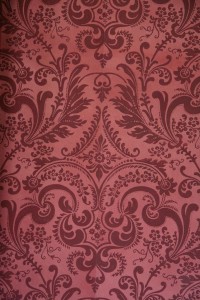 I compiled a little Pinterest page that you can also take a look at to see some of my other Marsala inspired images.  Enjoy!