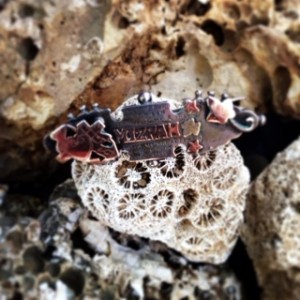 At left is one of my little prize possessions.  It is a Victorian Mizpah pin fashioned from sterling silver and gold circa 1870.  I purchased it a few years ago at my favorite antique store.  I had never seen a Mizpah pin before and my friend, the owner, of the store explained that it was something that would have been given to a sweetheart.
The pin is very pretty and the sentiment is nice, but the concept of "Mizpah" goes much deeper.
Mizpah is a reference tied to Genesis 31:49 which is "The Lord watch between you and me, when we are away from each other."  Over time, Mizpah has come to mean an emotional body between people who are separated either physically or by death.  Mizpah jewelry, such as my pin, is worn to signify the bond.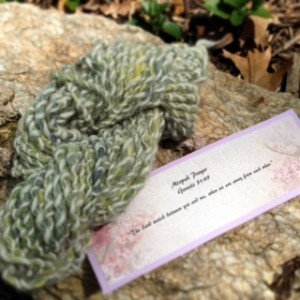 As you know, recently Suzy and I were able to spend ten days actually together instead of being separated by thousands of miles.   Our first weekend was spent at Pam Blasko's Dream Come True Farm where Suzy was teaching.  One of our wonderful friends and Journey to the Golden Fleece participants, Marti Kosh,  had some of the beautiful yarns she has made for the course as well as a gift for us.  And, that gift was something that we believe you will find as beautiful and touching as we did.  Marti made us a Mizpah yarn.
Marti gave us each half of the skein complete with a copy of the Mizpah Prayer as you can see in the photo above.  What a perfect gift and a fabulous idea.  Some of us are fortunate to have other spinner friends close by but for many of us, some of our dearest fiberista friends are far away.  The Mizpah yarn is a fantastic expression of our love for one another as well as our love for hand spinning.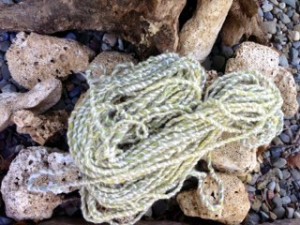 This is certainly one yarn that goes into my permanent collection.  The yarn itself is exquisite:  two singles in shades of green with a third ply in natural cream wrapped boldly around the two singles.  Great concept for the construction and the symbolism contained in the concept is superbly conveyed.  Fantastic spinning!
Ironically, I was supposed to write this post over a week ago.  It was my turn to blog and I have known for awhile that I wanted to share this yarn and story with you here.  It's been busy.  Right after Suzy left, I rolled into hosting Heather Lightbody aka Girl With a Hook for a one day class at my studio.   Quite a few of the folks that came to the class were from out of town and made a weekend of it by staying so that we could all go to the Maryland Sheep and Wool Festival the next day.  Yes, we had a grand time…and no blogging was accomplished.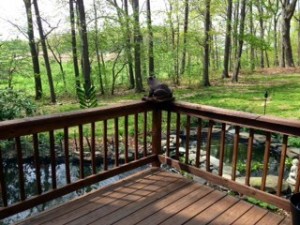 Finally, today, things settled down enough to finally write this post that I've been composing in my mind for a few weeks.  It's Mother's Day and I'm writing this from the deck of my pretty backyard.  I can hear my husband digging holes in the front yard…he's planting a fruit tree grove for me as a Mother's Day gift.  The plants are coming in, the breeze is blowing gently, and I can hear the sound of the water falling in the pond.  It's all so beautiful, serene and perfect.  And, yet…the person I would most like to share this with today is not here.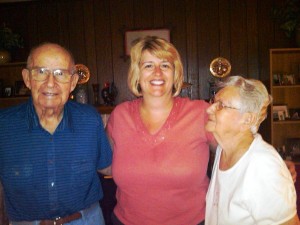 Thank you, Evelyn Mary.  You were a wonderful mother.  I miss you so much…
"The Lord watch between you and me, when we are away from each other" — Yes, indeed.  Maybe not an accident that today was the day that presented itself to write this post.
All my fibery best, Arlene