It sure has been exciting here this week!  Since we all have so much going on in our lives, we thought we'd do a little recap on the blog in case you missed any of the happenings.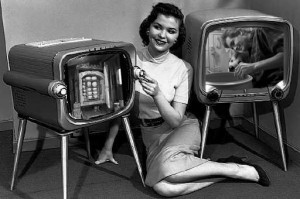 The biggest news was the live broadcast last night.  It was a lot of fun to put together and do.  It was wonderful having Andrew Poad from Majacraft with us, too!  We have a new page here on the website that will keep track of the recorded broadcasts for you so you can find them easily if you need.  We are going to do more live broadcasts and will be sure to let you know when they are scheduled.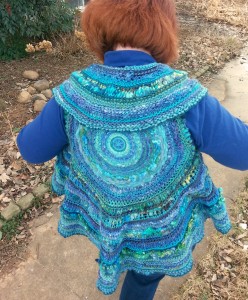 A number of you have probably seen Melissa Yoder Ricks' wonderful circular shawl with the circle weaving in the back and longed to be able to make one.  I got in touch with Melissa shortly after she posted the image online and she graciously wrote up a tutorial for us.  We have it on the shop page now so you can make one too!
Another one of our amazingly talented course participants, Ashly Ann Bartholomew, has been having fun with the circular loom herself and she has made a video with some of the best tips and tricks she's figured out so far.  You can access her video here. 
The Journey to the Golden Fleece Fiber Creativity Course is selling out again!  We are keeping enrollment open till the end of the month and then that's it till much later this year.  The enrollment info can be found here.  We continue to add and enhance the value of membership and would love to have you join us.  Please feel free to email us with any questions you might have.  We have designed this course to be enjoyed by any spinner with any level of expertise anywhere in the world!