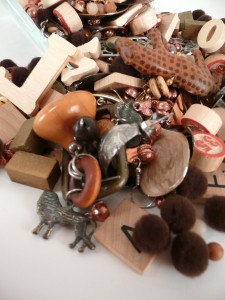 If I am asked what my favorite color is, I used to answer "green"…now I would probably answer "pink".  But, never has it occurred to me to answer "brown" nor has brown even come in as second, third or fourth place.  In fact, I have never known anyone to say their favorite color is brown.  Surely those folks exist, but I am not aware of them — although certainly someone reading this will claim brown as theirs.
While brown has never made it in my inner circle of preferred colors, I wonder, what would my life be without it?  As I was preparing to write this post, I thought about the significance of brown in my life during the last 50 years.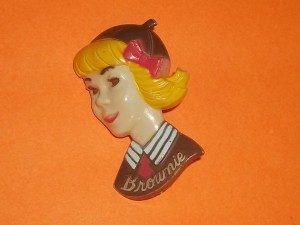 Brown plus me has equaled the following:  (1) my original hair color; and (2) I was a Brownie when I was 7.  Of  course, my original mousy brown hair color shall never be seen again and all remnants of my Brownie days are now gone. 
I'm not saying I'm a hater on brown, I'm just saying, I've taken brown for granted.  In fact, thanks to the wonderful research done by our teammate Anastasia in preparation for this post, it seems my relationship with brown is the exact relationship it should be.  Brown is associated with reliability, comfort, and stability.  Brown is the boy that your parents like — he's clean cut and responsible — and you find him boring. 
OK, brown doesn't have the sparkly prettiness of pink, the purity of white or the fire of red, but..it's time I gave brown some respect as brown is the color of earth, wood and stone.
Brown was one of the very first pigments primitive man had access to in the form of umber, a dark brown clay that contains iron and manganese oxide.  Umber is a natural earth color with many natural (raw umber, raw sienna) and man made (burnt umber, burnt sienna) variations.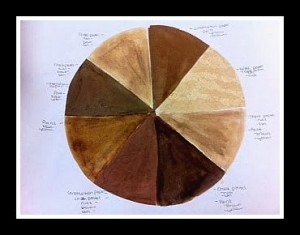 Brown is a natural, neutral color that is typically associated with the seasons of fall and winter.  Shades of brown when combined with green create a palette often used to convey concepts of being earth-friendly or natural.  Colors that pair well with brown are teal, aqua, muted yellows and tans.  Dark brown can be used in place of black to bring warmth.  Brown is frequently called a non-color because of its neutral tendencies and general appeal in design.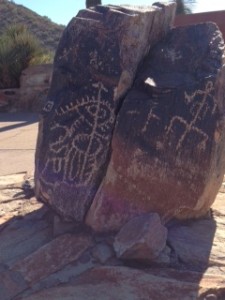 In the Western cultures of North America and Europe, while brown is associated with the earth, it can also be associated with barrenness.  In Chinese astrology, brown represents the earth but the most common Eastern/Asian association with the color is that of mourning.  Most interesting to me is that the meanings associated with brown may be among the most universal when compared to the differences in how colors are viewed across the world's cultures.

Meanwhile, for me today, the color brown really means one very important thing:  it is the color of chocolate…and thus, is also associated with love.  And, what do I love as much as chocolate?  FIBER!!!!  We fiber folks certainly have plenty to work with in terms of beautiful, natural brown animal fibers.  We've got some lovely examples on our gallery page of spectacular yarns featuring brown — here are a few of them: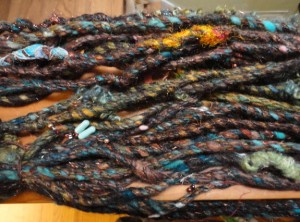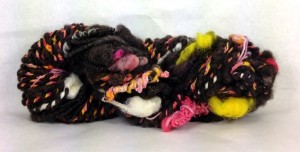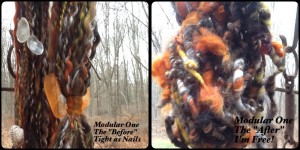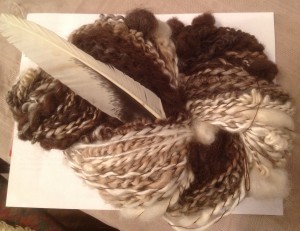 For those of you who are currently enrolled in The Journey to the Golden Fleece course, we're going to open a Secret Color Garden Pinterest Board for you this week with some amazing brown-inspired eye candy!  For those of you not yet part of the gang, never fear!!  We are opening enrollment very soon…just hang in there a little bit longer…All my fibery best, Arlene