We have just released Issue 10, and we decided there was no better way to start a new year of tinyStudio Creative Life magazine than with a big splash of glorious colour!
I just love this photo of Lissy, Rudi, and Christan of Lissy Cole Designs! Their zest for life and love of colour is so uplifting, and I am honoured and delighted to bring you a wonderful article about the work they do creating art with crochet, neon colours, and traditional Maori carving forms. Their message is joy, and it is grounded in their connection to the people who have come before (ancestors) and their connection to place. They are doing some important work to bring that joy and connection to their community, and I am so happy to share that with you in Issue 10, it is so inspiring to share in their journey.
Inside the pages, we have yet another super-packed issue! There is so much variety that I don't know where to start in describing it! I will let the contents pages do that for me 🙂 (click the image for a closer look)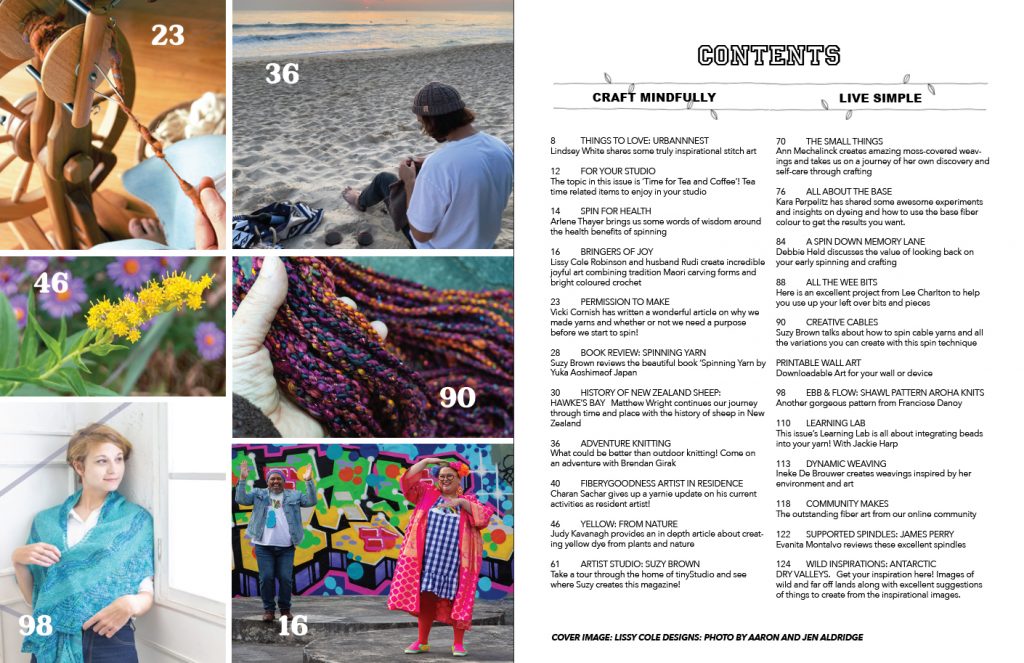 I am so happy that we can travel the world vicariously through these pages and the stories they contain.  I love that I can bring some of my beloved home country New Zealand to you with my own hometown region of Hawke's Bay in Matthew's History of Sheep article.  This image illustrating the article is a really iconic shearing shed in the region, known both for its size and the distinctive wheel that is used for lifting wool bales to store above.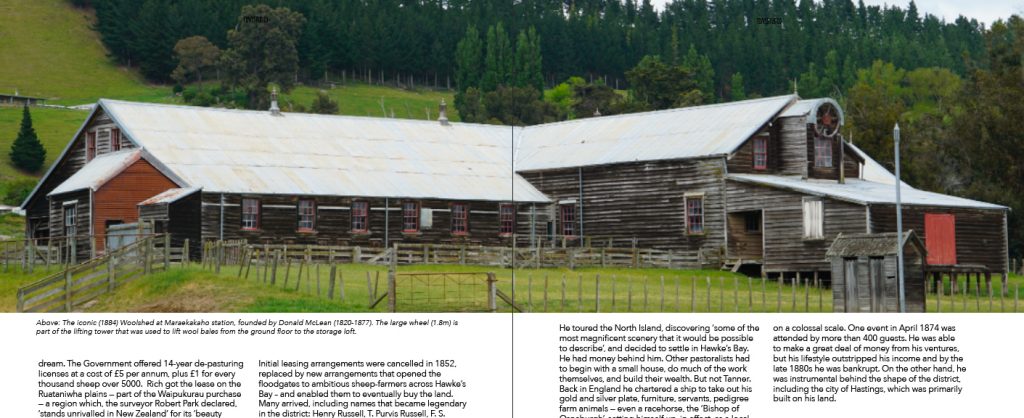 We also take a journey to the Australian outdoors with Brendan Girak who has some great tips for knitting in the wild, and also from Australia Vicki Cornish shares some insights about our motivation to make yarn.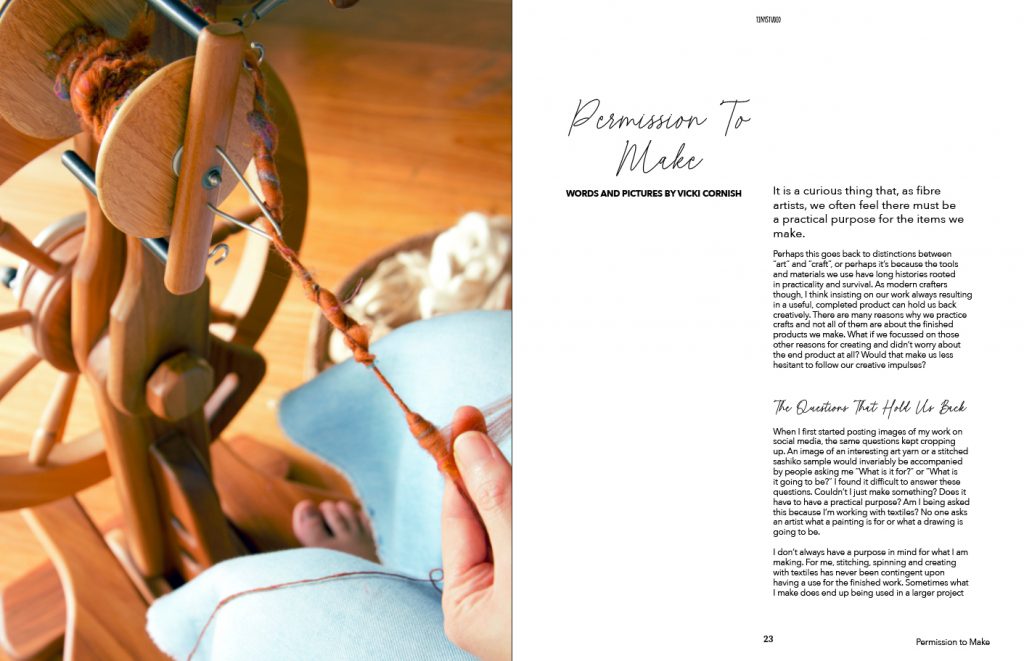 We have a treasure hunting stroll along a beach in the Netherlands with Ineke de Brouwer, and our wonderful US contributors have also created some amazing content with dyeing, crochet, and wise words. You're also going to LOVE Evanita's product review of some of the nicest spindles we have seen, and you can take a stroll down Memory Lane with Debbie Held as she explores yarns past and thinks on yarns present and future!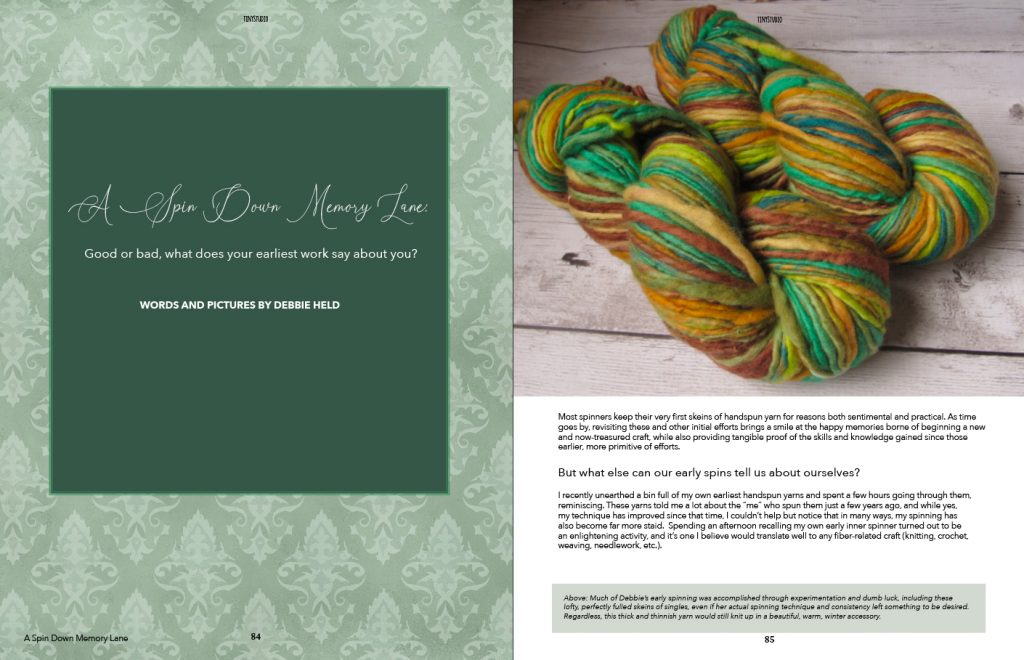 Travelling on we even take a stroll through fields of Canadian Goldenrod with Judy Kavanagh, so many wonderful sunshine feels with this article <3
And in case you have ever wondered, this issue has a tour of my own tiny studio, so you can see for yourself exactly where all the imaginings and plannings are made for every issue of this magazine, and the place where I work to create the layout and final construction of each and every article. I love my space and my job and I am so happy to be able to share them both with you in this issue!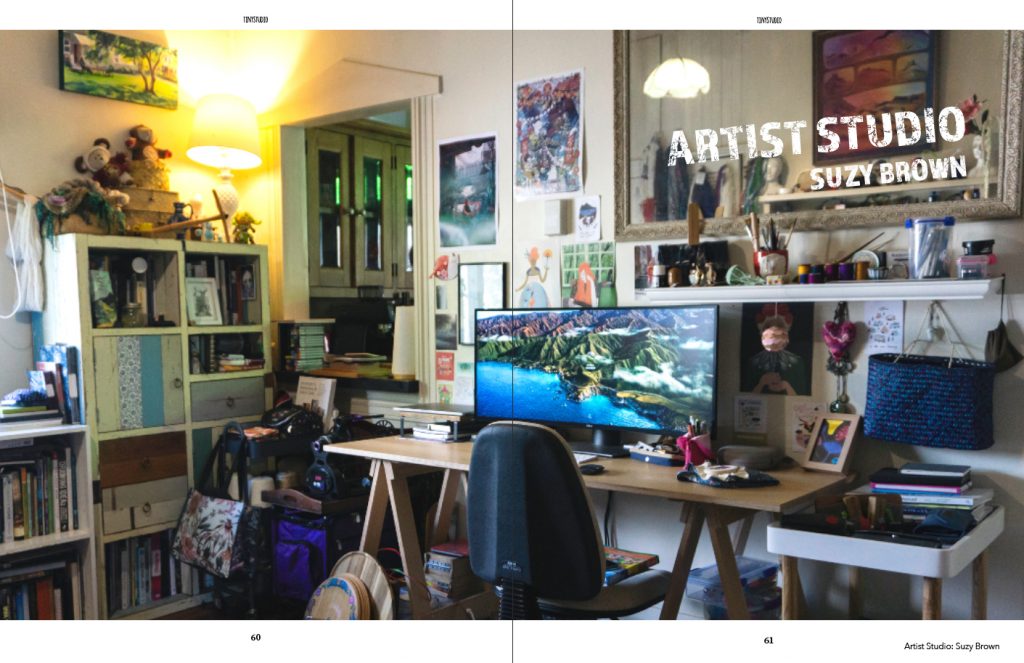 For a little more from my studio, I also have an article for you on spinning cable yarns, from traditional to crazy complicated! It is always fun to experiment and play with our yarns like this!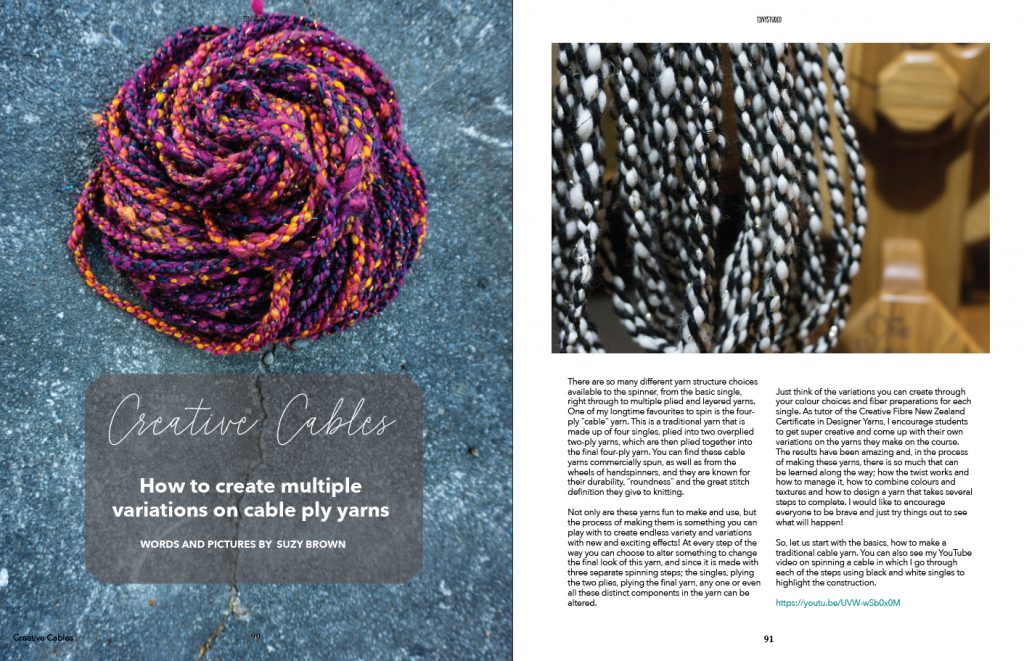 As we move into 2021 with this new Issue, my hope is that the pages inside will bring you some calm respite from some of the stresses of daily life, that you will feel immersed in creativity, colour, and the comfort of sharing stories and experiences with those who are as passionate about fiber art and crafting as you are yourself.
If you are already a subscriber, your download links will already be in your inbox! If you haven't yet subscribed, we would love you to join us!  And don't forget, as a subscriber you also get a discount on all back issues! Sign up at www.fiberygoodness.com/subscribe 
You can also purchase this issue as a one-off purchase below, (or on our Current Issue page) and you can find all our back issues as well at https://www.fiberygoodness.com/tinystudio-digital-back-issues/
tinyStudio Digital Magazine Issue 10 - Back Issue