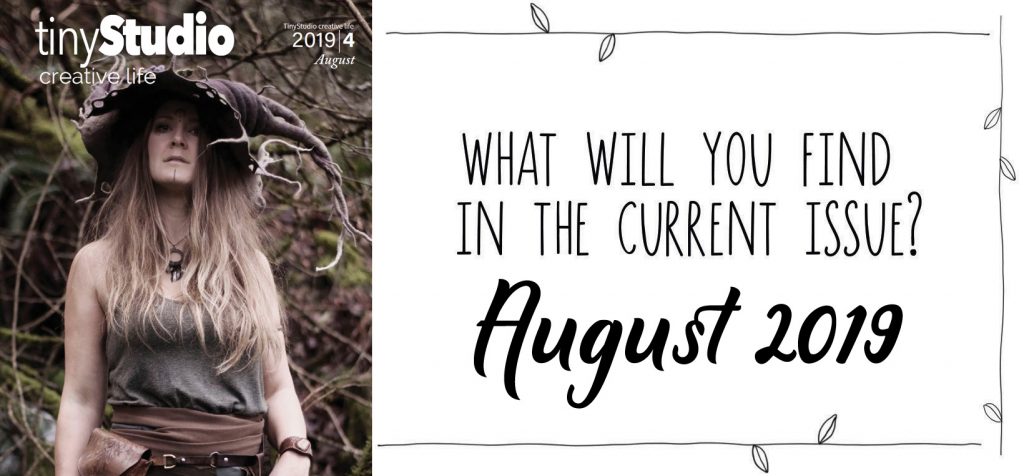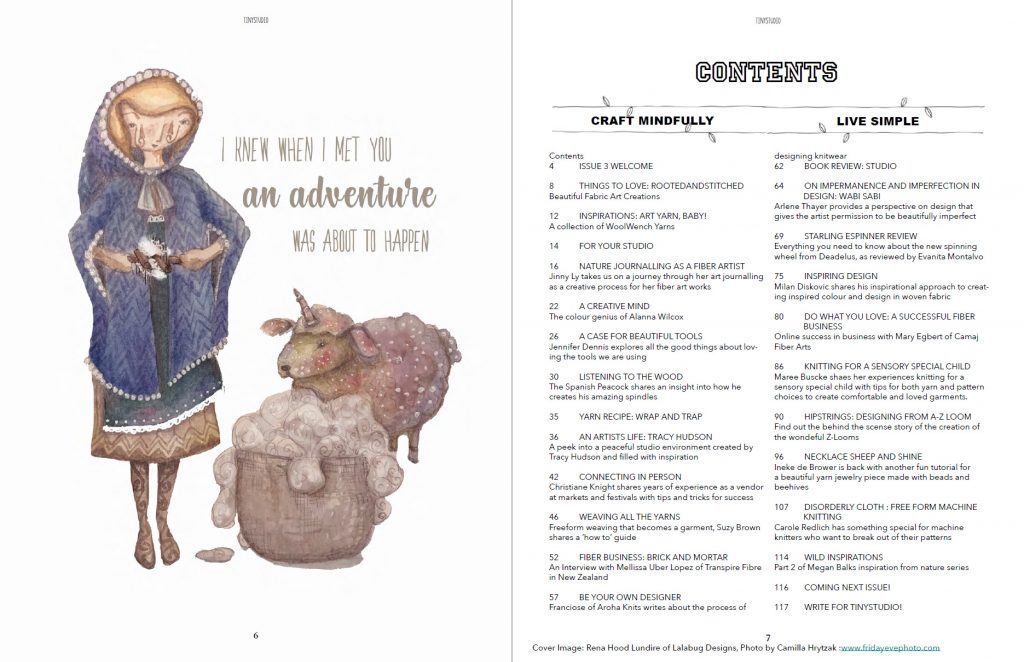 (Click the contents page to view larger)
Release date 29 August 2019
This issue is now available to all current subscribers! The underlying focus of this issue is that of 'Harmony', something that I have found we are all looking for and enjoy in our lives. Of course in our fibery lives even more so, as spinning, knitting, weaving, stitching.. these hand crafts are frequently the actual source of the harmonies we create in our lives.
Throughout this issue then you will find articles from our talented contributors that explore the concept of harmony in their fiber art practices, in their studio and environment, within their inspirations and also in their connection with their community and yes, even their wonderful sheep! Kathy Oliver has shared with us a truly delightful farm experience where we meet her flock, her cats, and her chickens 🙂
If you want to get hands on, we have a fantastic weave and macrame tutorial from Lindsey Campbell, it's a fun step by step project that is also going to be excellent use of some of your stash fluff.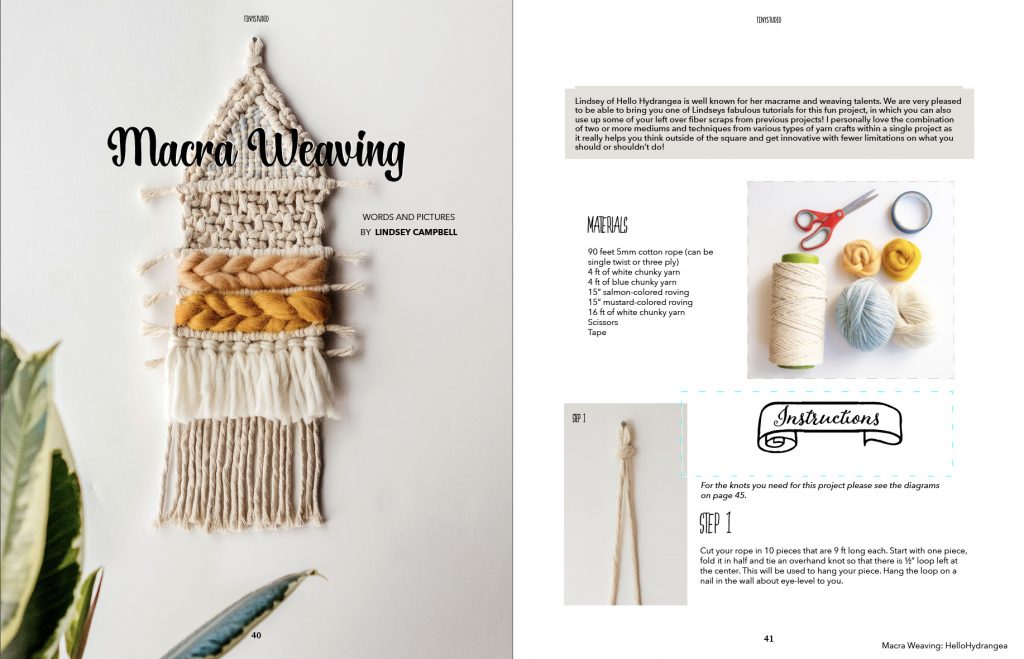 We have one of the most entertaining knit patterns I have ever read from Helen Keenan, in which she shares all the steps you need to knit up any kind of handspun yarn into a really neat hat!
Much of our inspiration in this issue comes from Jinny Ly and her Parisian life, oohlala! What a wonderful city to be an artist in! Jinny shares her studio view with us as well as tips for creating harmony in your workspace.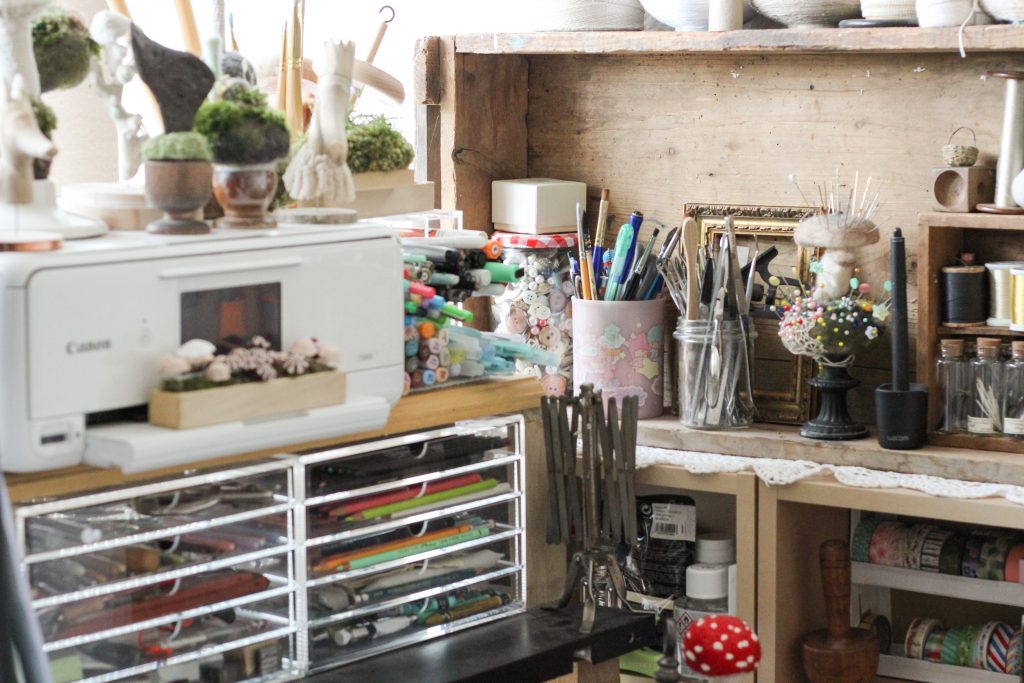 Our treasured friend Franciose Danoy of Aroha Knits is back with a stellar article on re-finding harmony in your fiber art work, and this is especially important if you have taken your creative activities beyond a hobby and into a job, as always Franciose is an inspiration!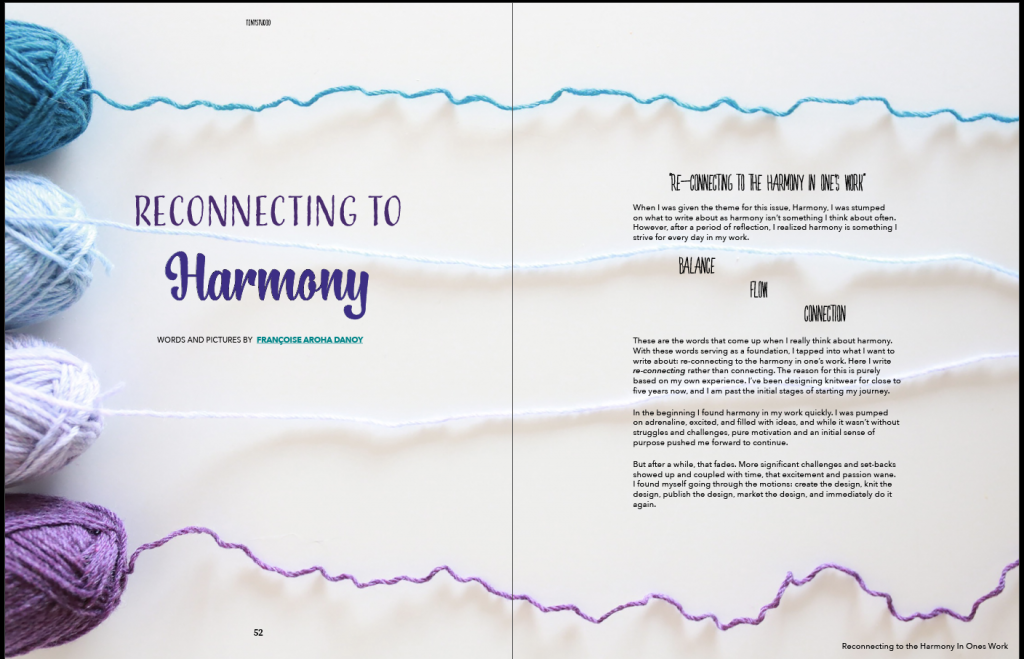 I also have a great article for you from Andrew Poad of Majacraft (about time right!) in which you will learn exactly how they create customised, one of a kind spinning wheels!
There is more..l so much more.. Crochet with Of Mars (her talents are galactic!) explore tricky subjects with Melissa Galbraith, and of course discover many 'Things to Love'!