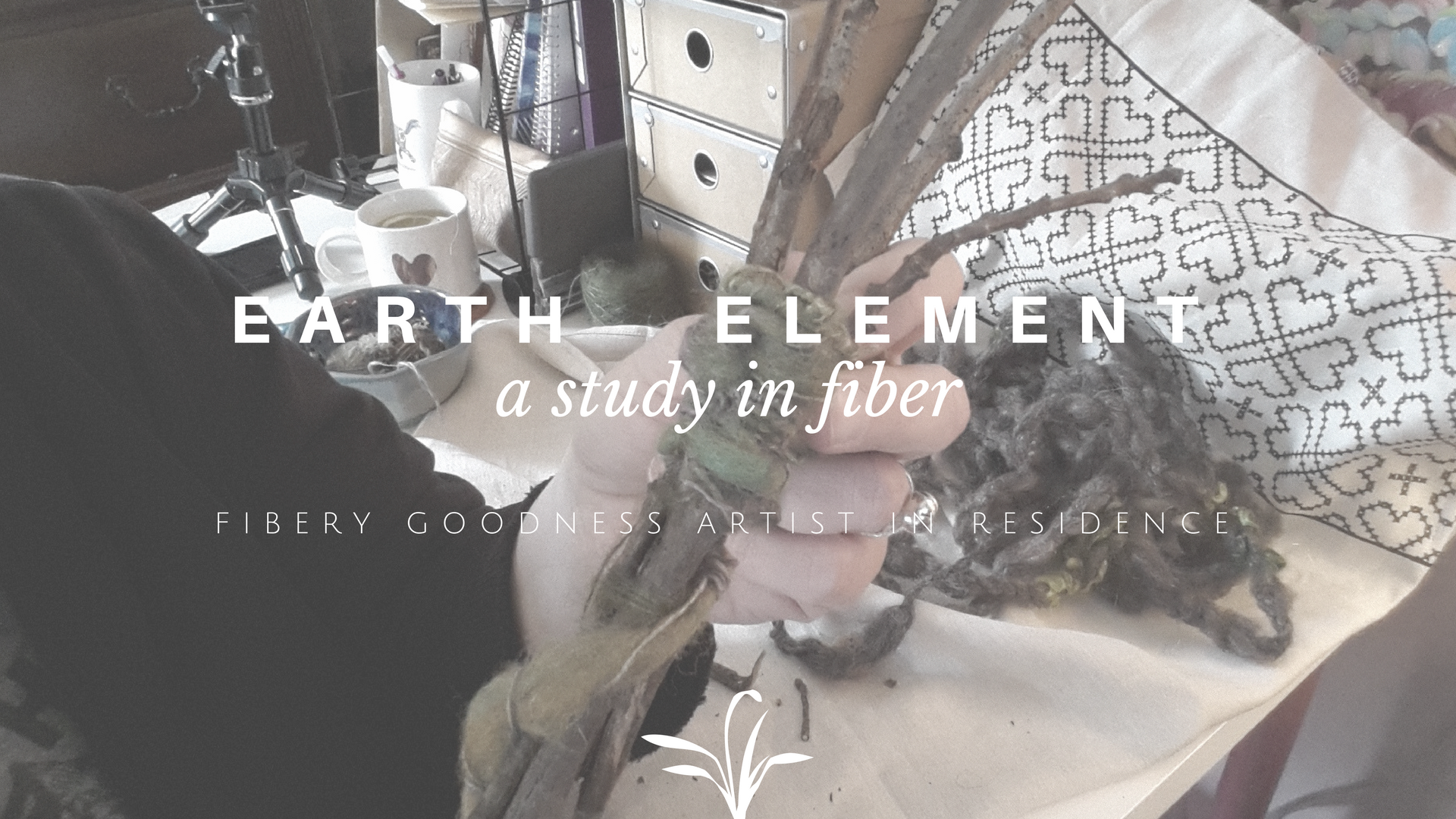 We hope you have been following along with our current Fiberygoodness Artist in Residence, Christiane Knight of Three Ravens Fiber. Chris is an amazingly talented and creative goddess and throughout her residency she is sharing her process in the creation of a series of art pieces. This is a wonderful insight into how something like this is developed and comes to life. After following Chris's inspiration, thoughts, and preparation process, this week we get to see the first piece actually being made in this wonderful video! Here is Chris's post about her progress to date.
Artist in Residency project #1: Earth Element Vessel
 Hello, and thank you for joining me in my progress to create a representation of all five elements in fiber form, with the help of textures, colors, techniques, and tools. My first element, Earth, has finally been finished, and I am so excited to share the results with you! 
 In this [link:http://fiberygoodness.com/2017/09/exploring-elements-with-christiane-knight/] post, I speak at length about my inspirations, guides, and goals for my Earth element vessel. I wanted a vessel because it is a nurturing concept, an incubator for seeds, ideas, life. Making a vessel in my mind meant creating a basket-like shape – however, it was important to me to make it feel like one could have found this in the woods, a happy accident or magical find that begged for you to put small stones, coins, wishes on paper inside in hopes of incubating your dreams into reality. 
Not a tall order at all, right?  
 My video breaks down the steps that I didn't cover in the previous blog post – I took the time to spin some special yarns that included one that reminded me of vines, one that included real oakmoss in the singles, one that had real acorns. I also included deer bones, amber beads, and a green aura quartz crystal bound with copper. The final touches were spidery connective areas of freeform crochet between branches, and several places with crocheted surface embellishment across the body of the vessel, to evoke vines and roots.  
 The finished product can hang or sit on a table; there is a long vine-like end which has a deer vertebrae hanging from it. [No animals were hurt for this project! All natural items, including the branches, were collected from the ground.]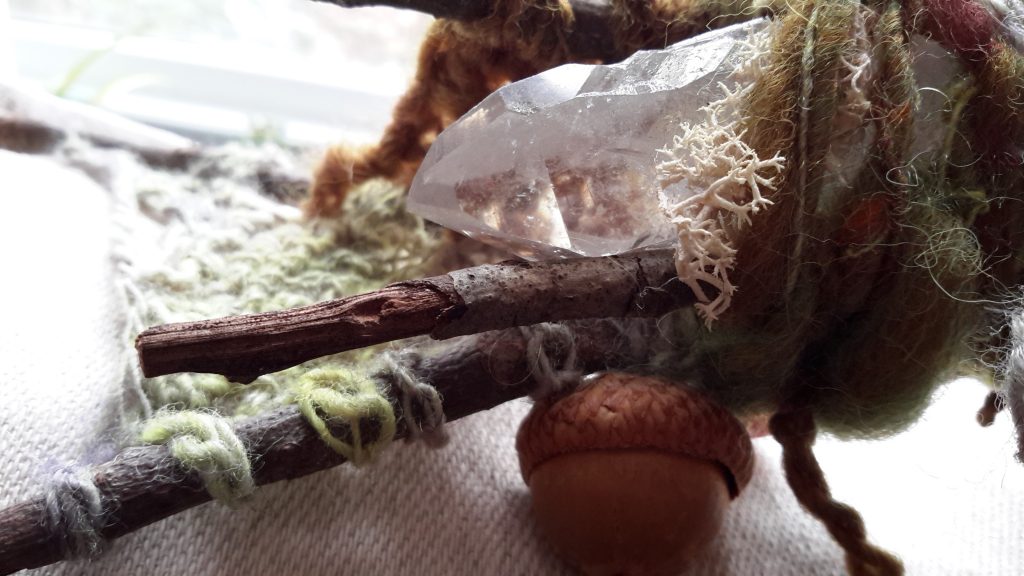 As a vessel, it is long and narrow for the most part. When I make another vessel in this way, I will work to make it wider, if not deeper. I used my yarn to wrap much of the branches in the same way that one would wrap to make a God's Eye weaving. The yarn is spaced tightly enough that it will hold an object quite safely. You can see in my video that I have used the vessel to hold a rather fat quartz crystal point just to show potential. I could potentially even use this to hold flowers or plant rootings by sliding a test tube down into the vessel, to hold water and the roots. It is quite flexible! 
Would you like to try your hand at making an Earth vessel with me? I will be creating another one in an online workshop in the future – let us know in the comments below if you would love to try your hand at this!
 My next element will be Air – I am starting the conceptual process for this element already, so look for a post about my first musings on Air as an element soon!