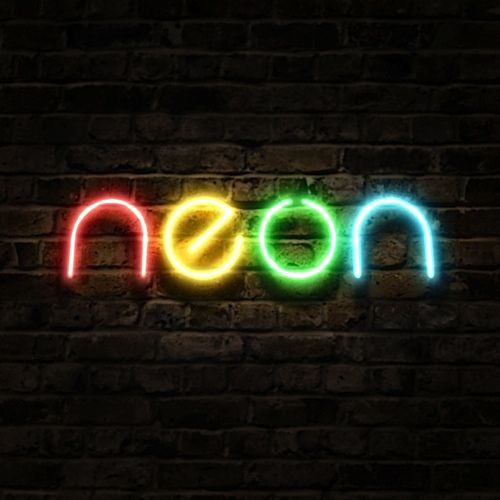 Its bold, bright, in-ya-face-colour, its effervescent, flashy, and people either love it or hate it. Neon. Those wicked colours that almost glow with vividness. Do they belong in fiber? In yarns? We have known about neon colour for decades, think of Hollywood, flashing lights, VEGAS.. neon has become the attention grabber of storefronts and theatres, cafe's, nightclubs.. seedy restaurants and hotels.. It can mean many things, but it always says 'LOOK AT ME!' And now, we can even dye our fibers in these vibrant neon impersonating shades. We've most definately moved on from the subdued and subtle natural fiber colours, we've even gone beyond the beautiful rainbows and delicate pastels. This is full on saturated brightness! Are you a neon lover?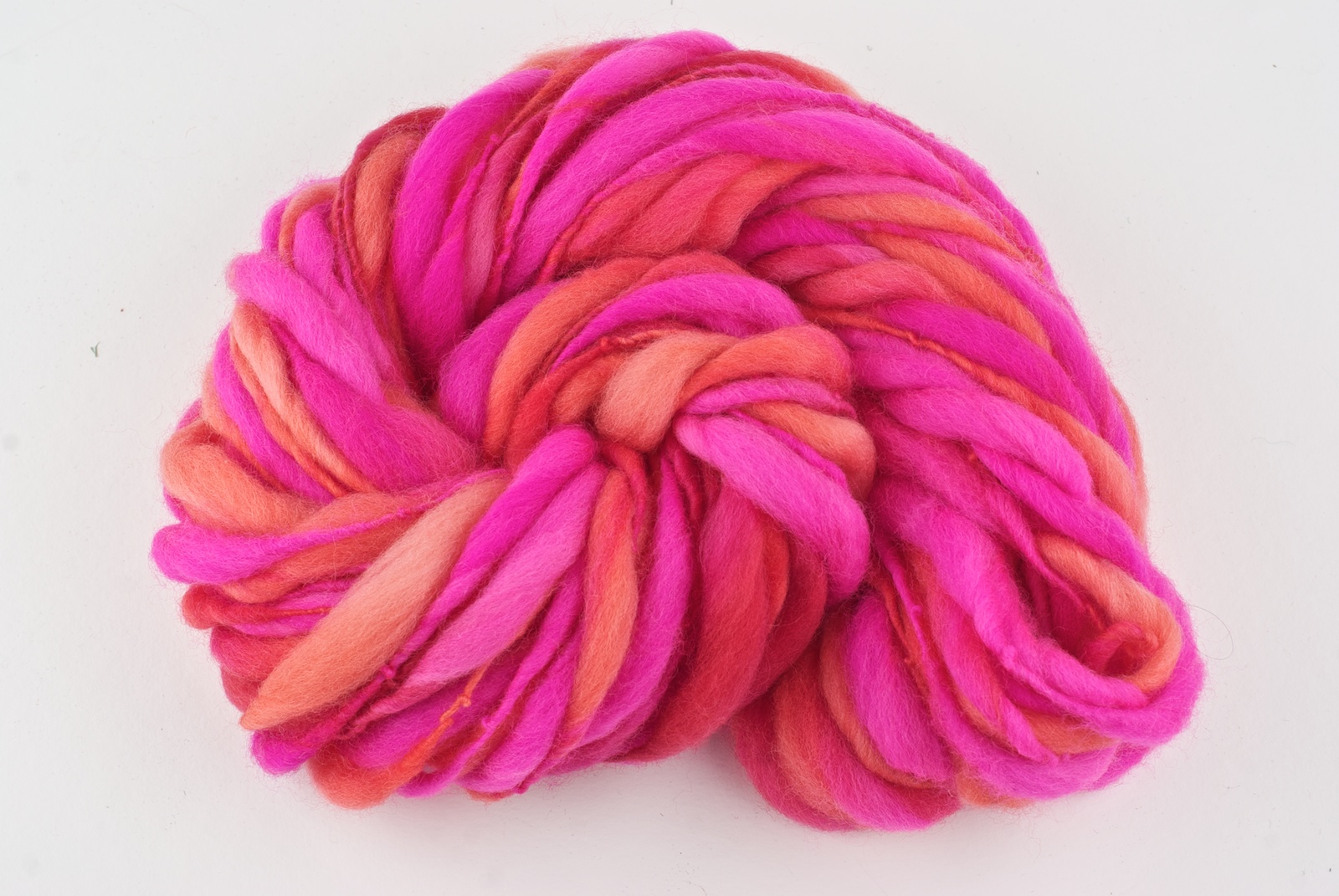 I have some pretty awesome neon dyes here from Dharma Trading, and yes, I do like to use these on their own for flashes of eye exploding bright in my yarns. I think they are really fun, and different, and create a vivid result in fiber, they are exciting to take out of the dye pot!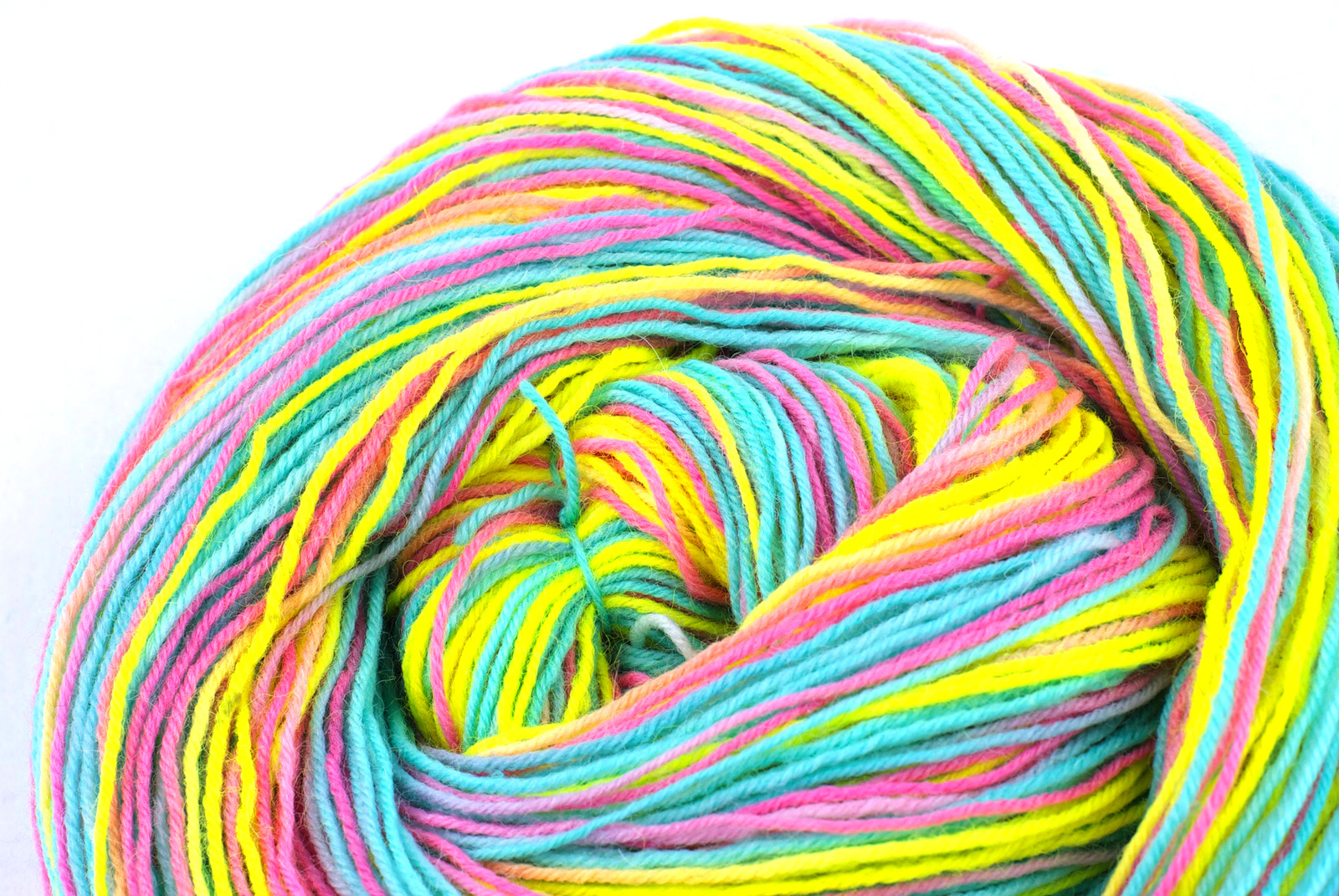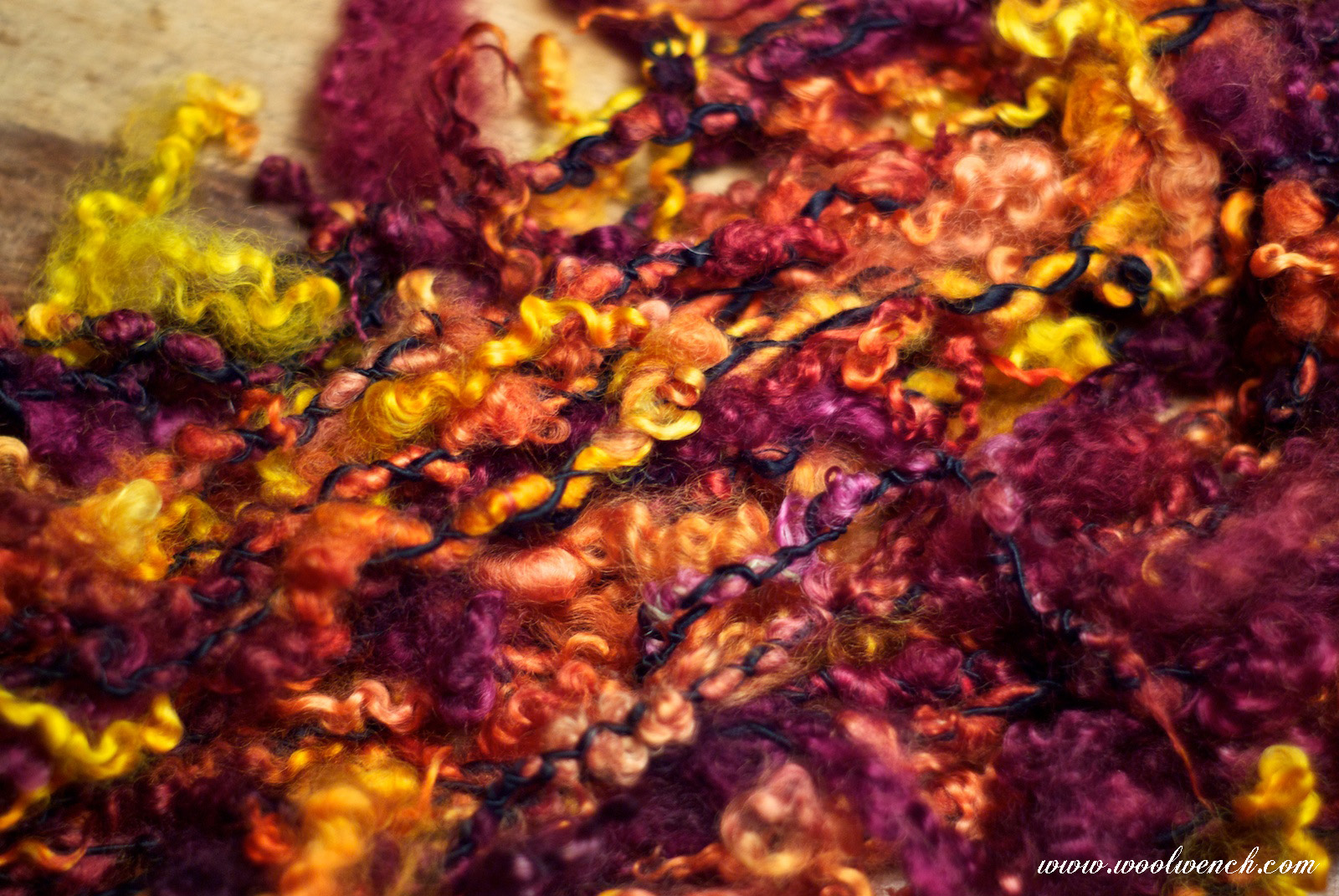 But did you know, even if you don't like those flashy garish neons, did you know how fabulous they are to mix up with other colours? These are the cocktail makers, the mixers that add the zing to a blend, the secret sauce in your Sunday Sangria, try adding a shot of Fluorescent Yellow to your Turquoise and watch the magic happen! Pour a little into your kettle dye Rust and watch the awesomeness spread and blend. Drop a dab on your Fuschia soaked fiber and you will know just what I mean about this particular Neon… Even if you 'think' you don't like Neons, just wait till you try them mixed with your non-neon colours and then decide. You might be surprised at the subtlety and light a colour like Fluorescent Yellow can bring to your yarns!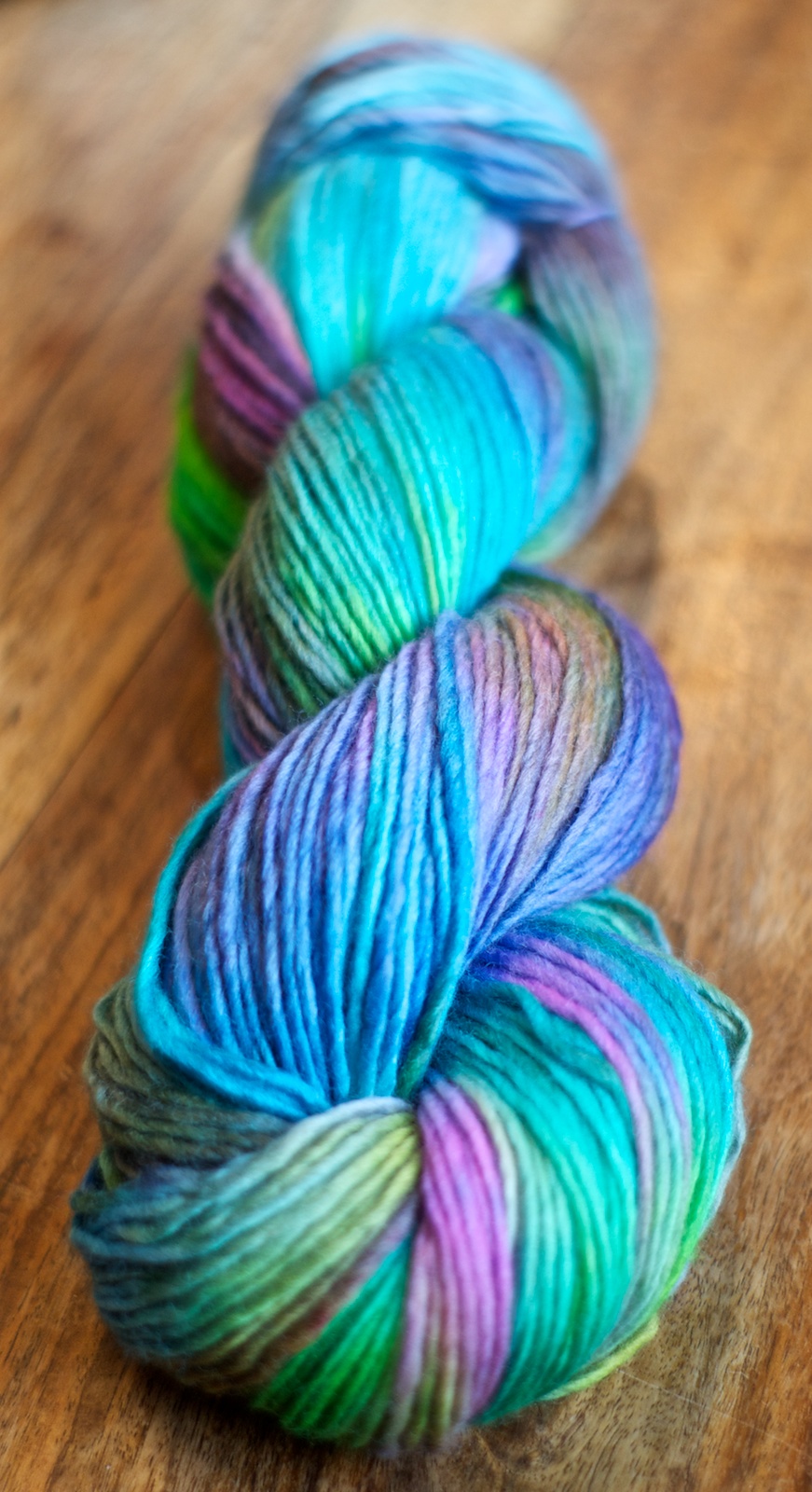 And if your eyes need a full-on neon fix, if your brain needs a bit of a wake-up, head on over to our Pinterest Neon board for some in-ya-face inspiration!