Welcome to the world of "S3" aka "Sketch Spin Scribe"!
We are very excited to bring you a new course, one we have been working hard on for almost a year! And finally we can reveal the contents, its all about the spinning, and its all about the stories..
We have combined our love for tales, our passion for discovery, and our unending desire to make yarn, and created this course. We hope this will be something of a legacy for all of us, scribing the stories behind our spinning and recording our practical processes. Maybe one day the stories you make and the instructions you record will be treasured by those who follow us in the fiber arts, passed on through generations as a precious gift of knowledge.
Working our way through a series of seven modules, each containing step by step spin and fiber prep instructions and accompanied by stories to inspire and connect, the end result will come to life in the form of your own story, a book you will create in which you become the Archivist or the Philosopher, the Victorian adventurer discovering and recording, or the writer of the future.. Each one of these creations will be unique and amazing as you build your own fibery heirloom! This will be encased in the gorgeous wooden book covers created especially for this course by the wonderful folks at Majacraft!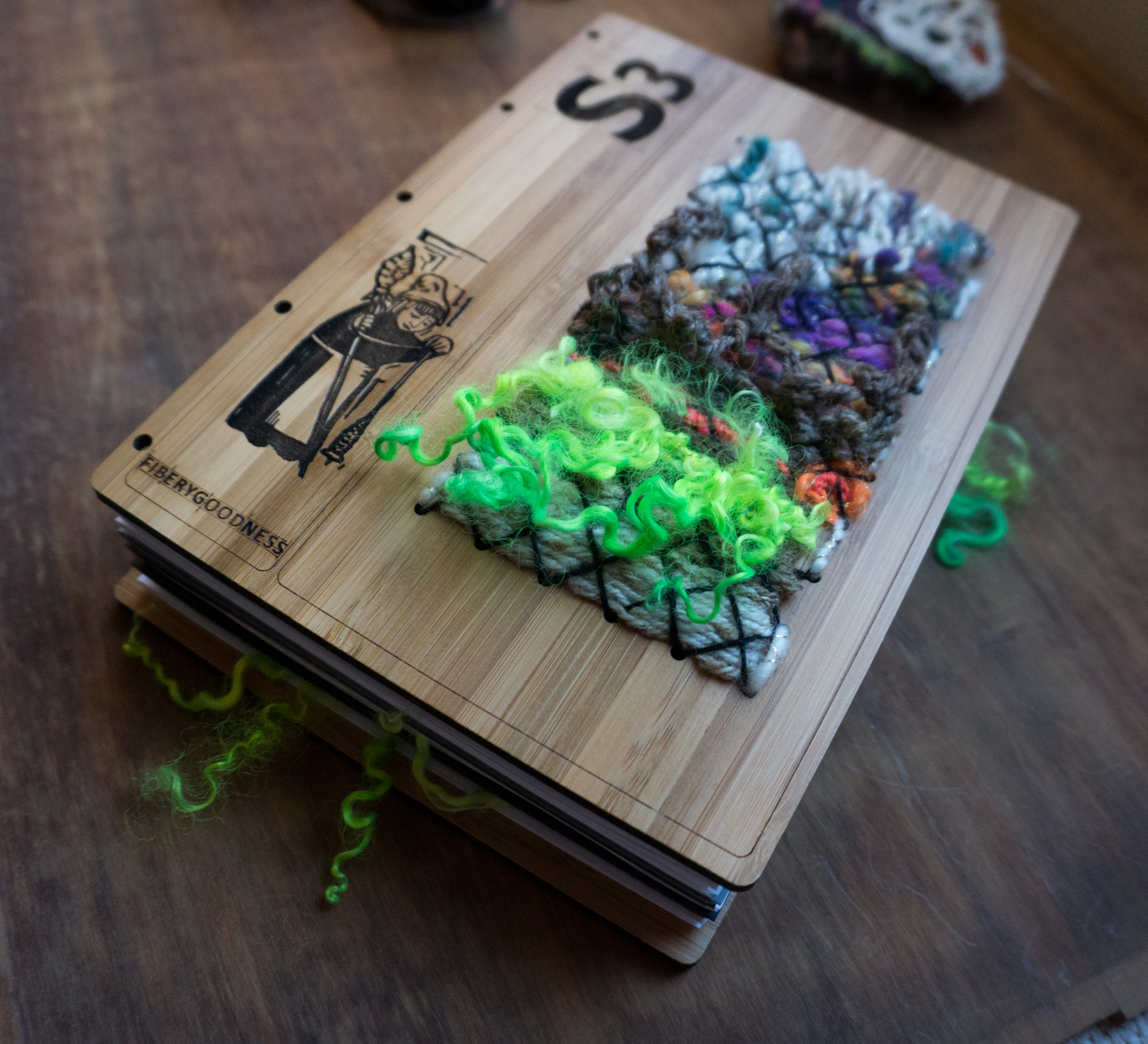 Pop on over to the Course Page for more details!
But FIRST! What better way to start off than with a game!?
Just to make this extra fun, we have developed a Treasure Hunt! Hone your internet search skills! There will be THREE CLUES released, one a day, solve the puzzles and find the starting point and 'connecting key' to all the short stories included in the course. If you get them all correct, you go in the draw to get the course for free! If you can't wait to jump in you can make your purchase and we will arrange a refund if you are the lucky winner 🙂
Follow the Hunt on our Facebook Group where we will post one clue each day for the next three days! Check your guesses by messaging the lovely Jan Massie who has been instructed to give you only the answers 'Yes'  or 'No' and will record your email if you get the final clues correct!
Here is your first clue – we will also post it on the FB group page!