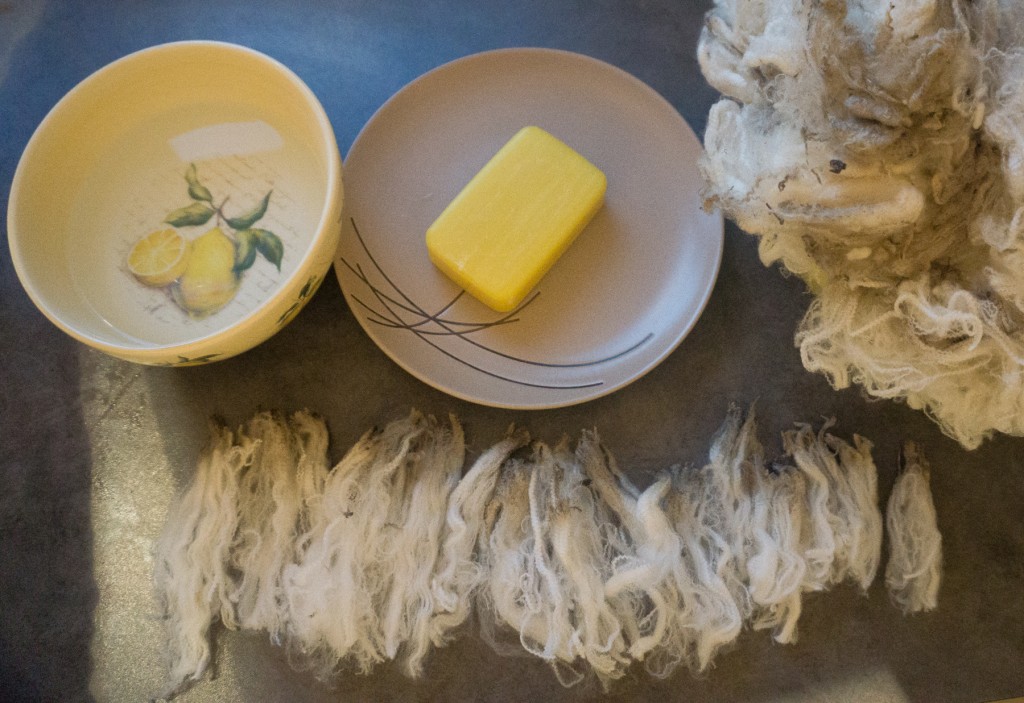 A little while ago I decided I wanted to do more with Merino, and to work on my lace weight spinning. The two go together rather well 🙂
I got tooled up with Margaret Stoves fabulous book and DVD in which she describes her own processes and methods for working with Merino. What I love about this is that she came to these methods through her own learning journey, basically isolated from other spinners, she needed to nut everything out for herself, and consequently came up with some rather unique, and very effective techniques. I admire her approach,  almost scientific in her identification of a problem followed by a careful and methodical investigation into the fiber she was working with and the best ways she could devise for preparing it, she backed all this with her clear understanding of the materials she had and the outcome she wanted to achieve.
This is the kind of knowledge  that can benefit everyone, and I think she had a strong belief in the validity of her findings because she stood behind them in the face of quite some initial criticism, she had diverged from 'common beliefs' about preparing and spinning merino. In the long term, she has proven her theories, by consistently producing a highly respected body of work. The proof is in the pudding, or rather, the garment 🙂 I think this kind of revolutionary change to any long standing tradition in a craft is likely to attract initial scepticism and criticism, no one likes change, and in fact, the 'traditional' methods have continued to exist and work, what Margaret has offered us is another way of doing something, it suits some and not others, and that is ok.
So what is it that Margaret did so differently? First of all.. have you seen how she washes her Merino? The first time I saw this on the DVD i was a bit amazed.. Here it is, she takes one lock, one bar of soap, and some very hot water. She dips the lock in the water and then, she  holds one end of it, and SMASHES the rest of it into the bar of soap and rubs it like crazy! OMG! Isnt that going to kill it?? And then, she turns it around and does it again! After which it gets gently swished through the hot water, squeezed, and set to dry on a towel. So what is happening here? First thing is, and felters will agree, if you use a lot of soap, it actually prevents felting, the soap will make the fibers so slippery that they cant grab onto each other and felt up, its really safe to mush up and scrub your delicate precious merino staple in that bar of laundry soap, really. It just wont felt. I know this because I tried it.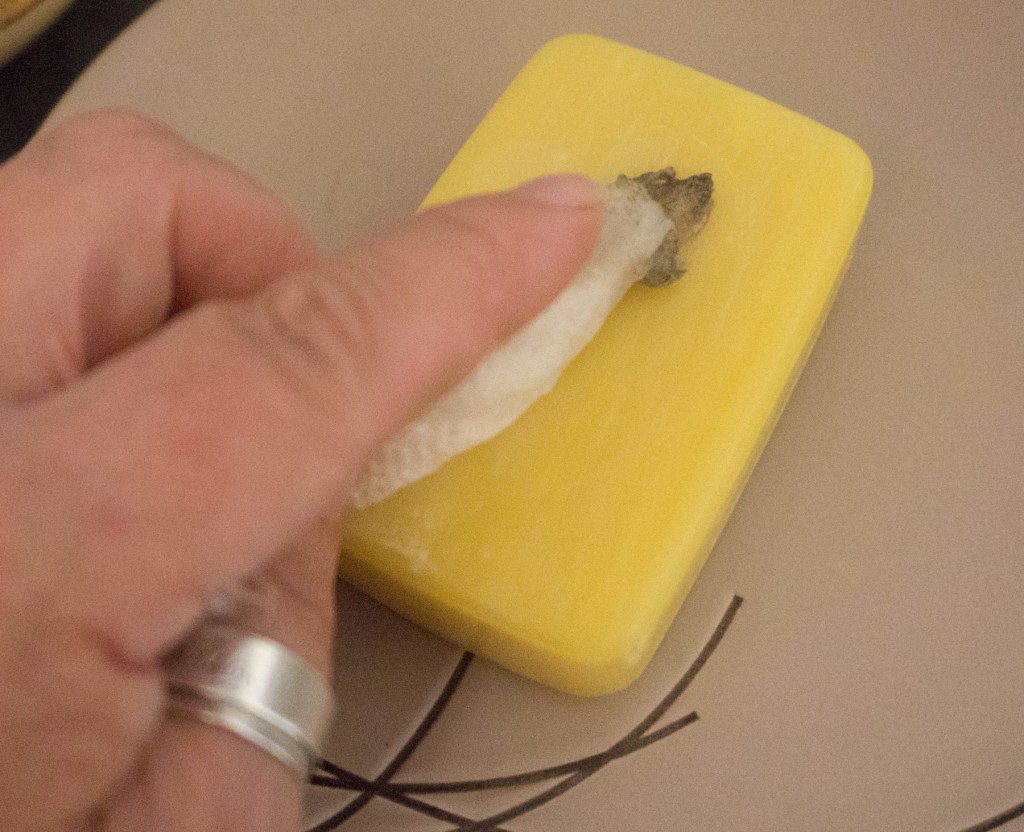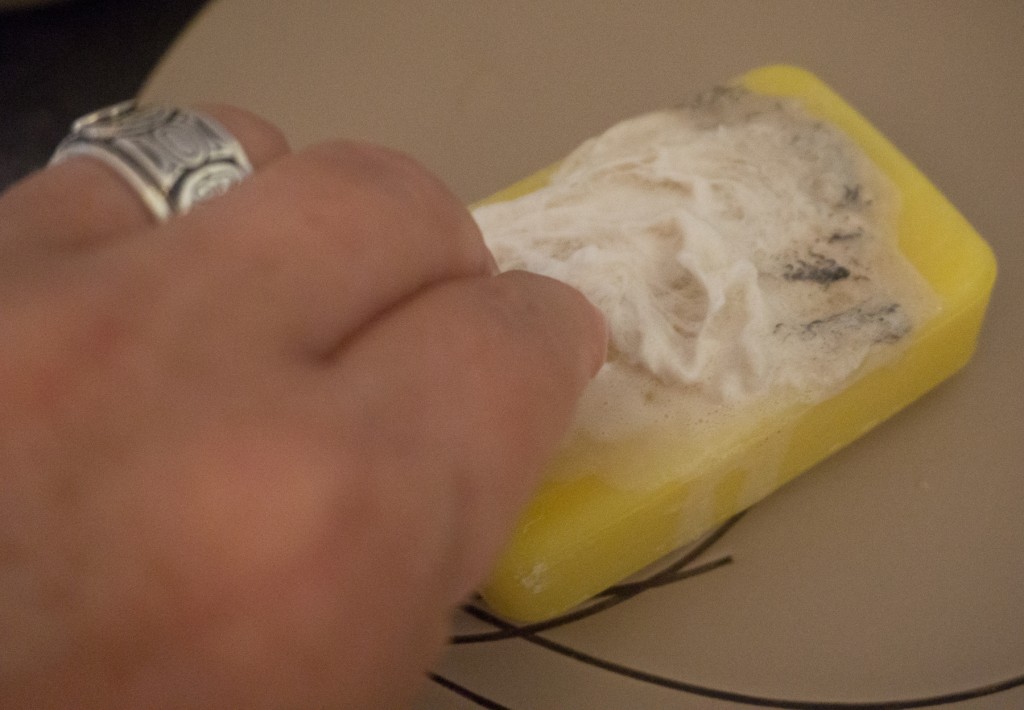 It is also possible to do this with more than one staple at a time, and Margaret prepares her staples then in net bags to keep them organised,  she spins these by opening out the tips and drafting them directly from the staple. She also will remove the tips, as with these very fine fibers those tips easily become 'tippy' and will break off in the yarn causing pilling, so they just get removed.
And here is the second controversy in her methods, Margaret drafts and spins from the tip for a worsted yarn. Yes the tip, not the cut end as most other people have learned, and remember, Margaret didn't have someone else teach her, she looked at the fiber structure, and the direction of the scales. She figured out that if you were spinning your singles 'with' the scales and then plying against them, you would get yarn that was more likely to pill than if you plyed with the scales.  So that is what she does, and has done for years, producing some incredible yarns that clearly deny any criticism of her methods.
We are lucky in our craft to have had so many people come before us, this ancient craft has been passed on for untold generations, and there is always so much to be learned. The people who have come before us, and their discoveries, are our treasures, and their stories inform and inspire our own explorations. It has been wonderful 'meeting' Margaret through her book and DVD, and I am really enjoying making my own 'spin' on my Merino!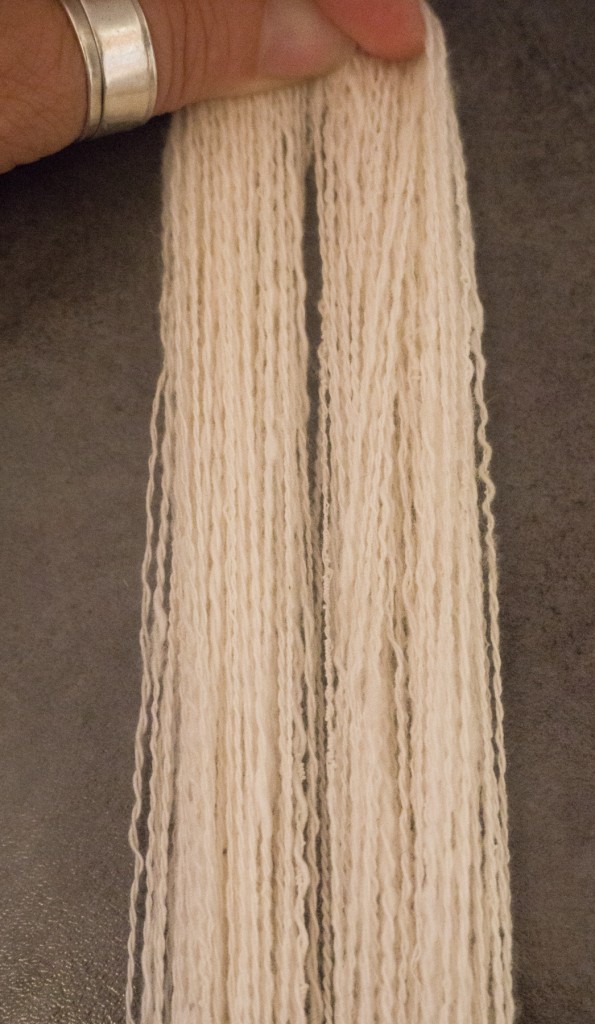 If you are also interested in this wonderful source of knowledge about Merino and spinning Merino, you can find Margaret and her book on this website : http://www.margaretstove.com/Site/Profile.html