Good fiber, the yummy stuff that your hands are just itching to spin on sight, its the colours, the softness, the textures, the locks, the clouds, the crimp.. We know it when we see it, right? 🙂 This week we wanted to share some of that with you, the eye candy produced by the specially selected FiberyGoodness.com fiber sponsors! And its not only eye candy because they are also offering great discounts to Golden Fleece students! For this post I am hopping off to visit some of their stores and bring you a peek into what a few of them are offering, if you see something you want follow the link! If youre enrolled as the course you can also pop by the forum first and get the discount code from the sponsor before you check out.
The first visitation I am making is to Alba Ranch.  Melisa has an amazing tree covered ranch where she tends a variety of animals. She is also an great spinner and is creating some stunning yarns on her Journey through the course, all of them using the same beautiful fiber but prepared and spun differently in each yarn, this is a great challenge and she is getting some fabulous results. And yes! She has this fiber available in her store! It is THE most beautiful super fine Merino, 15.5 micron! This kind of fiber is a dream to spin and the yarns a joy to wear, very next to skin soft. It looks simple, its white, and to me this is classic luxury 🙂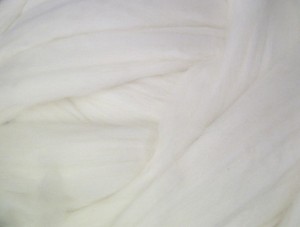 My next visit is Hobbledehoy, where Elizabeth has some very pretty roving available! She does all her own dyeing, and if you are lucky you will also find some batts in her shop, Elizabeth cards up some super bundles of delight and its well worth bookmarking her shop and checking in from time to time to see if she has some listed, or better still follow her Facebook page so you can get a heads up when she is listing new batts, because they do sell fast!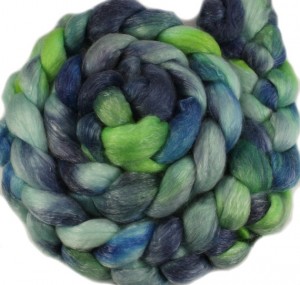 Then of course its a must to visit with one of my favourite fiber artists and good friend Esther of Jazzturtle Creations. In her shop you are always treated to a fantastic range of amazing fibers and products. Esther is the BEST at sourcing wonderful quality fleece, which she processes and dyes herself. I love Esthers combinations and wonderful eye for colour, you really cant miss with any of her fibers, and of course her batts are always outstanding and give a wonderful spin experience every time 🙂 And check out these gorgeous BFL locks!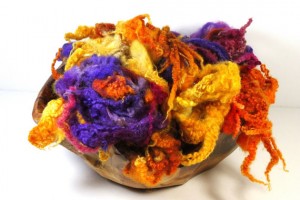 Another fiber artist with a great eye for colour is Spark Yarn and Fiber, Elizabeth has a fantastic range of handspun and hand dyed yarns, as well as a super range of excellent fibers ready for anyone to spin up some magic! I especially like the rainbows! Check these colours out..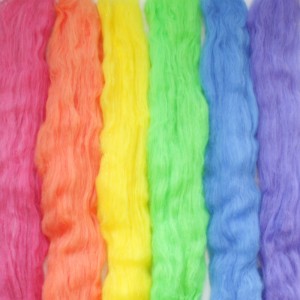 Then for a real treat take a look at Spruce Hill Fiber Farm, they have a beautiful website with a lot of information about their speciality, Angora Goats, and of course, a shop page where you can find luscious locks of kid mohair! I love spinning mohair as lockspun, it has a glorious sheen and the curls are amazing, but you can also card it several times into a light and fluffy batt cloud to corespin, or use it to make a fine single that is perfect for boucle yarn. And it dyes up wonderfully too!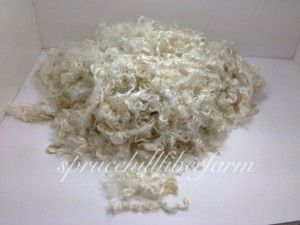 And then we get to my friend Christiane, of Three Ravens Fiber, another great fiber artist with a fantastic eye for colour! She has batts, roving, handspun and effect fibers, but she also stocks an amazing range of tools – giant (and I mean REALLY big) knitting needles, crochet hooks, and spindles. Its really worthwhile checking out her shop for a whole range of fiberygoodness 🙂
And of course we are also supported by Majacraft, the awesome New Zealand company that handbuilds all my favourite fiber tools and who created the Circular Loom to our design especially for our Journey to the Golden Fleece course! If you are enrolled as a student with us you can purchase this special edition loom from our Members only shop page.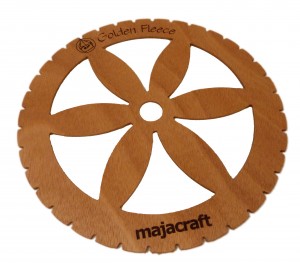 I hope you have enjoyed the fiberygoodness and peeks at the current treats in our sponsors shops! We are very proud to be able to share their work with you and be partnered with them in the Course!