A few weeks ago I made a blogpost about learning styles, and asked the question 'what is your learning style?. The responses both here and on Facebook were pretty clear, most people involved in fiber arts are visual learners, we like to see things, pictures, videos, live demos… its really good to actually see the theories in practice. Leslie also commented on the post that she likes to enrich that with social interaction. I thought that was a really interesting point!  And we have been working on just that! Arlene and I have been trying to think of more ways we can offer support and education through FiberyGoodness.com, in ways that are rich experiences, more than just reading from a page or passively watching  a video. It led to our FiberyGoodness Spin-ins online 🙂
So far we have held three online spin group sessions using video chat technology and coordinating via the FiberyGoodness forum. Its been hugely fun!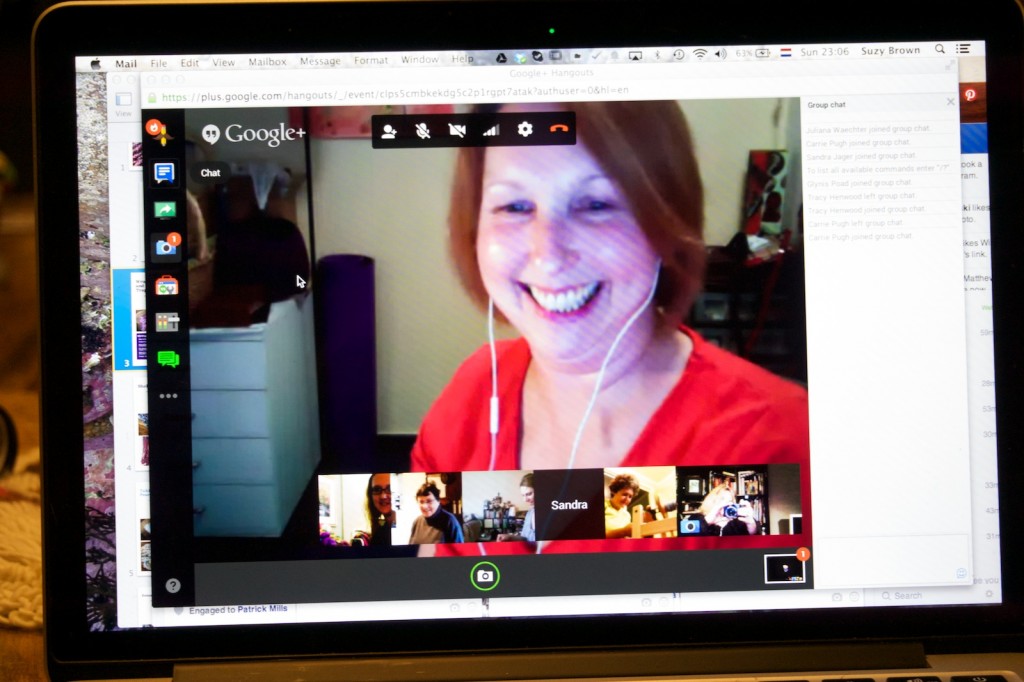 The technology was fairly seamless, a couple of people had some little hiccups but these were resolved and the session was really enjoyable! Almost like being in the same room. We all shared what we were spinning, showed our stashes, talked about where we all were, and we also had a theme for the session; 'Corespinning', so we covered some tips and tricks.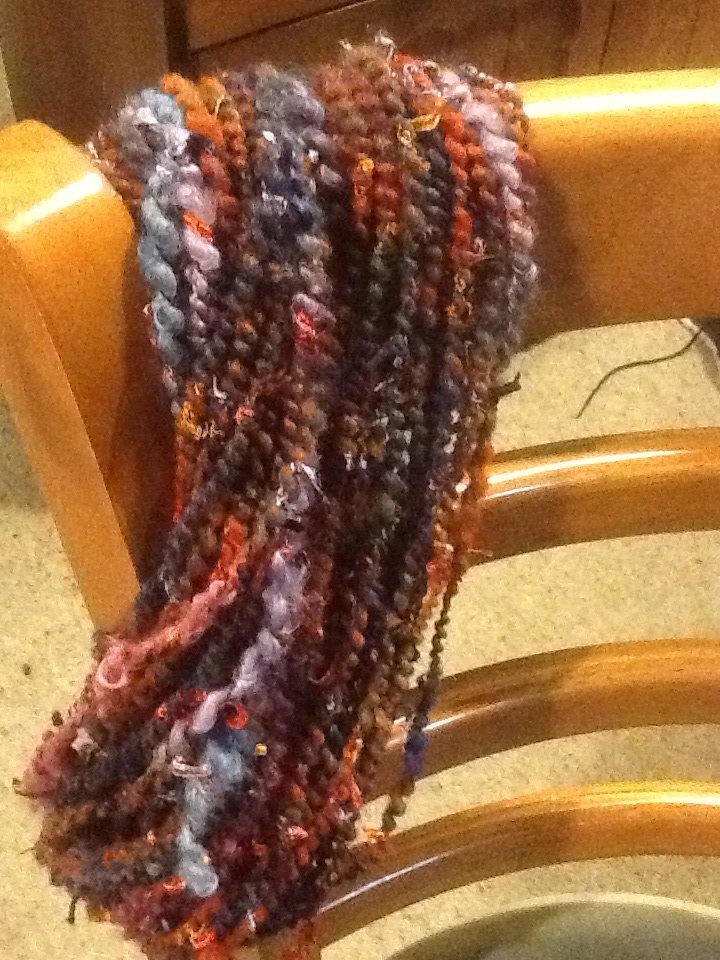 The yarn that Glynis Poad spun during the hangout!
It is great to 'meet' people who I already feel like I know from our online interaction, and we hope to be able to organise more of these sessions before the course programs finish up, to get a chance to meet as many students as possible in this way.
And speaking of program finishes! Our first group of Journey to the Golden Fleece students will be Graduating sometime in October (all going to plan) at which point we will also be reopening the course for enrolments again! Don't forget to get on the mailing list (click the 'news' link above) for updates on course enrolment dates and new announcements. I can tell you that there will be a bunch of new FiberyGoodness to be rolled out before the end of 2014 and I am pretty excited about the content!
Till next week… Spin on!!
Suzy xoxo