Whoohoo! The first blogpost after sending out the first module of the first offering of the Journey to the Golden Fleece Fiber Creativity course!
This is what I stared at (with some large degree of triumphant-ness I must say) on my screen for a few minutes this morning after sending out the mail with the module link: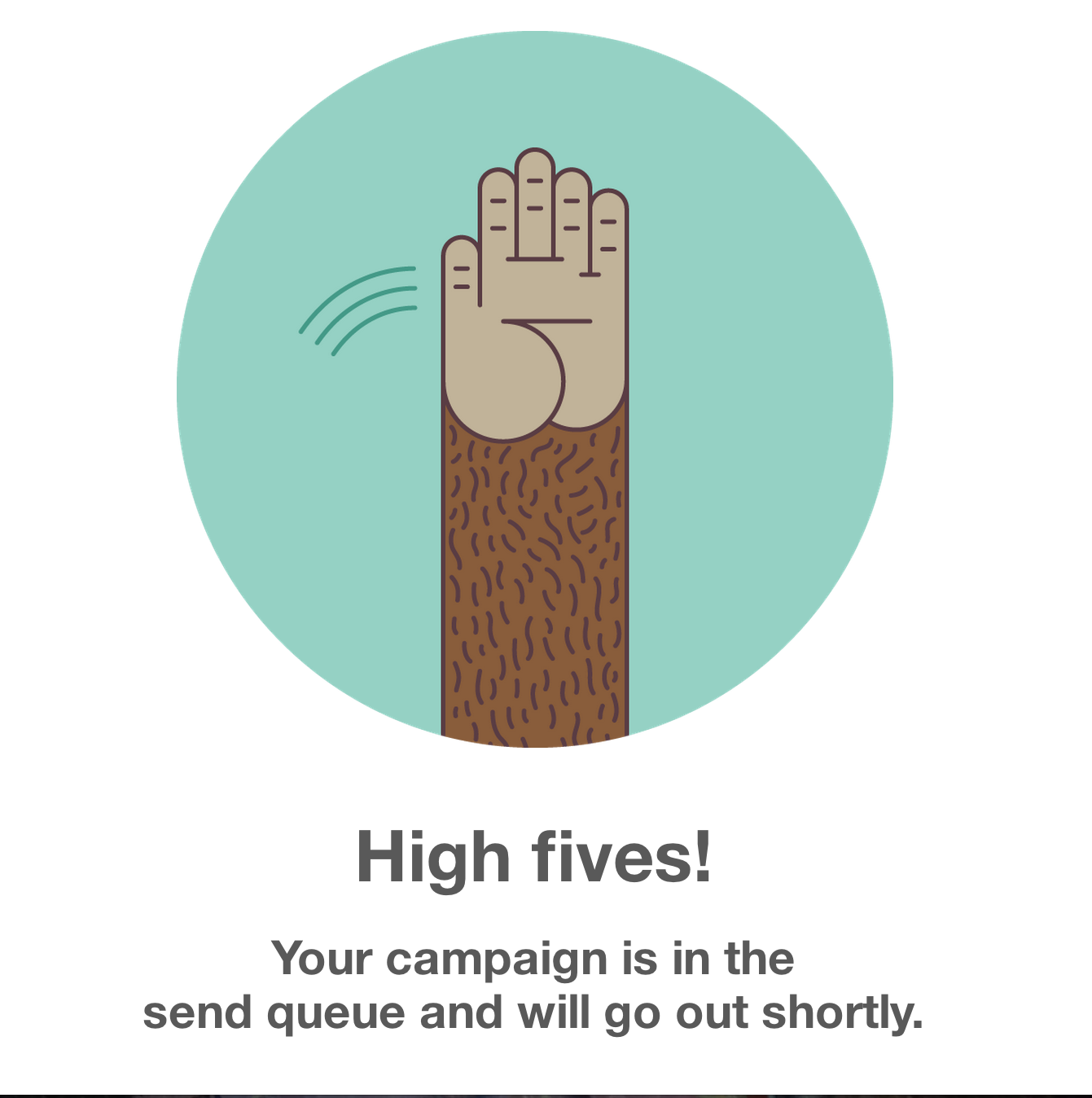 Mailchimp, our bulk email platform. I do like how quirky it is 🙂 And it felt pretty good to be (virtually) high-fived on this occasion! In effect it was the single click of a button. In my head it was the culmination of months of the most enjoyable work ever, the excitement of planning, building ideas, sparking new ones, taking new thought paths, sharing the journey with special people, and the actual labour intensive part of writing, drawing, and website building.
In fact I have been so busy with it, I was rather wondering what I was going to do when it was all finished! Well I shouldnt have even spent a moment on that concern, because now comes the MOST interesting part, sharing it with course participants, watching reactions, inspirations, and all the connections being made, answering questions, supporting, and taking part in the creativity of others on the course.  I am more than 100% certain that the experience for Arlene and myself from this point on, will be just as much of a creative journey as we hope it will be for participants. We learn from each other at every stage. Working with a partner has huge benefits in terms of sharing and building ideas beyond what can be done alone, and now we are working with over 100 of us together. I think we are possibly going to create a whole new galaxy at this rate 🙂 A fiberygoodness galaxy!
With this in mind then, I would like to just highlight one of the launchpads we have set up for that galactic event – our FiberyGoodness.com Resource Library. If you havent discovered it yet, you can find it from the Members section of the website. It is (and will remain) a work in progress, and we will be adding videos, Tutorials, Worksheets etc as often as we can.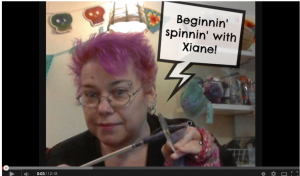 Today I have added a really awesome video, a beginners spinning video tutorial from the one and only Christiane Knight from Three Ravens Fiber (one of our Fiber sponsors!). Christiane has made a really clear and detailed tutorial on how to get started with spinning with a spindle, what to look for in your fiber choices, how twist works and how to control it, and some really clear instruction for handling the fiber and spindle. So if you are a beginner, you should check it out for great tips and techniques.
Also for beginners, we have started a new topic on the Forum for 'New Spinners' – feel free to share your experiences and ask questions! And for everyone, we have our Module One Forum Thread open! YAY!
And now, its time to crack open the celebratory beverages, light up the disco ball, and turn up the music!
See you on the dancefloor 🙂
Suzy