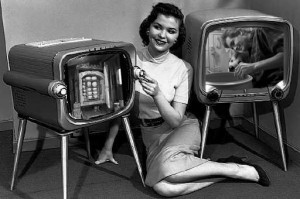 From time to time, we host live broadcasts that you can watch via Youtube.    Tune into see interviews, announcements, course updates, and other fun stuff! 
We alter the broadcast times so the people from various parts of the globe are able to see us live at different times, but if you miss the live version, the broadcasts are recorded and available to be watched at your convenience.
If you can catch us live, please feel free to sign into Youtube so you can ask questions or share your thoughts on what we're covering.  Please be patient with the technology as there is a delay between what we are recording and what you are seeing as well as when we see the comment stream.
Below are the links past shows:
March, 22, 2015:
Theme:  Second round of graduates for Journey to the Golden Fleece participants; Suzy has technical difficulties and Arlene has to fill air time; Arlene sings the first part of "Walk the Line".
December 12, 2014:
Theme:  First graduation ceremony for Journey to the Golden Fleece participants; Xmas ebooklet revealed; Suzy and Arlene sing an Xmas song.
June 13, 2014:
Theme – Spinning Love Story Yarns and announcing online spinning groups for Journey to the Golden Fleece participants; no music (sad face).
April 11, 2014:
Theme – Spindle Spinning Artistic Yarns with Christiane Knight of Three Ravens Fiber Studio; "Let's Spend The Night Together"
February 18, 2014: 
Theme – Community & Collaboration; Suzy discusses the evolution of the Majacraft Circular Loom; Andrew Poad from Majacraft reveals the Big Bobbin; Journey to the Golden Fleece Updates; Course Participant 's yarn showing; "Has Anyone Seen My Kitty?"