– Charan Sachar
(Suzy) Welcome to the very first post of 2021 on our blog! I always feel that it is important to start the year as we wish to continue, and so I am pleased to be able to share the first 'action' post from Charan, the Fiberygoodness tinyStudio Artist in Residence! We are loving Charan's approach to experimentation and exploration, both in learning the quirks of a new wheel and also in designing yarns and pushing the limits of twist! I am sure you will be inspired too as Charan shares his progress and discoveries with us :) 
It has been such a pleasure getting to know the Majacraft Aura wheel as part of the Artist in Residence program. As with any new wheel, I have a process of getting to know the wheel and spinning my defaults yarns and my favorites. So here is a peak of how I started on the Aura.
Firstly, it was figuring out the twist and take up on the double drive Aura wheel because it is different from previous scotch tension wheels I have spun on. After getting the settings for my default yarn (DK, worsted weight) I spun partial random braids of different fibers. Since the spinning was very much like my default yarn, I could focus on other things like sitting position, orfice position (love that it is adjustable and I can move it either vertically up or on any side)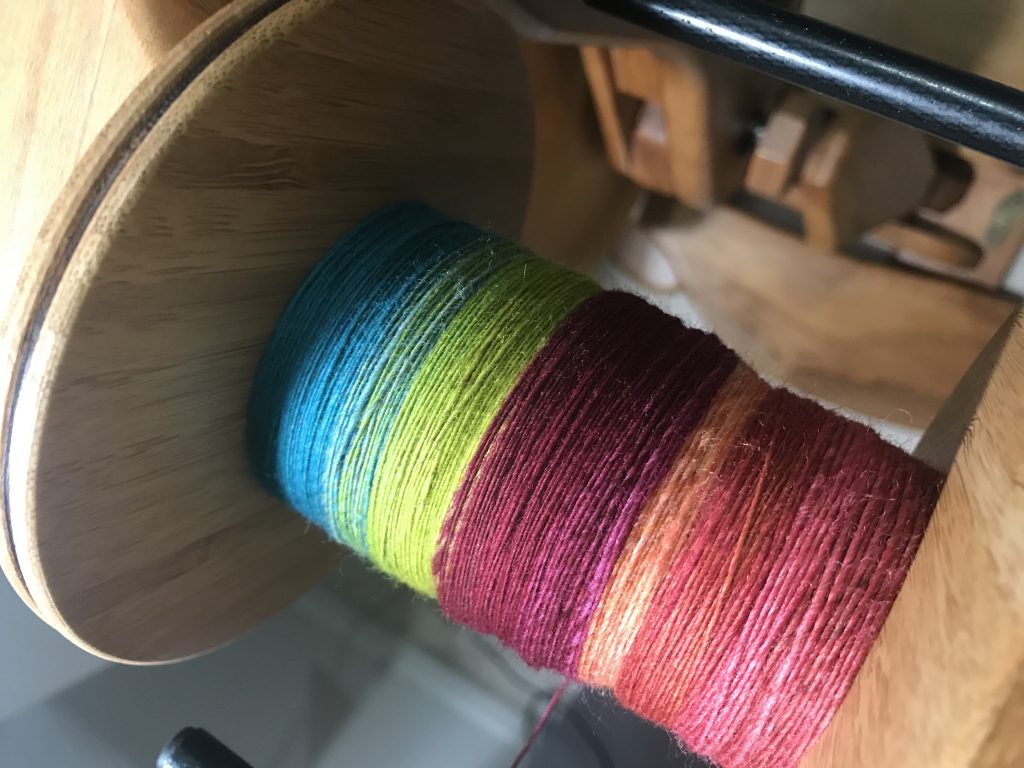 After getting an idea I spun up samples from lace weight to bulky, taking a lot of notes. I made notes on the bobbin whorl and flyer whorl and the tension on the black band.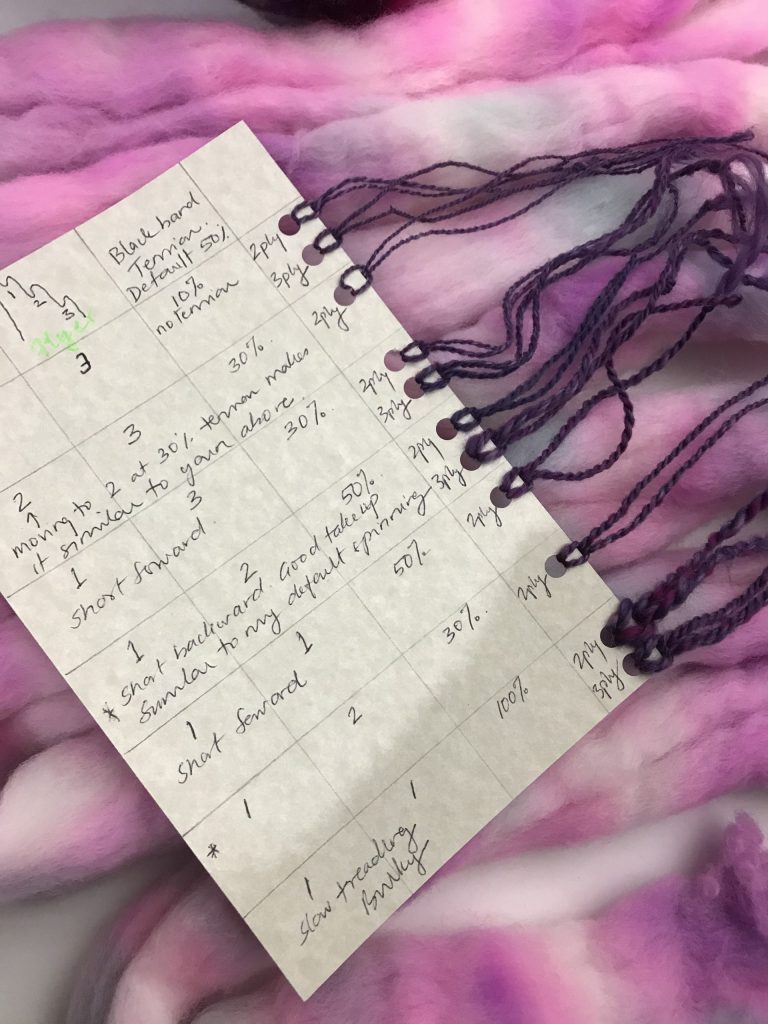 The next thing was to move on to art yarns which was my primary reason for wanting to spin on the Aura. One of my favorite art yarns to spin are thick thin turned into beehives. These can be tricky because I like changing speeds during different parts of the process, but the Aura made it really effortless to spin.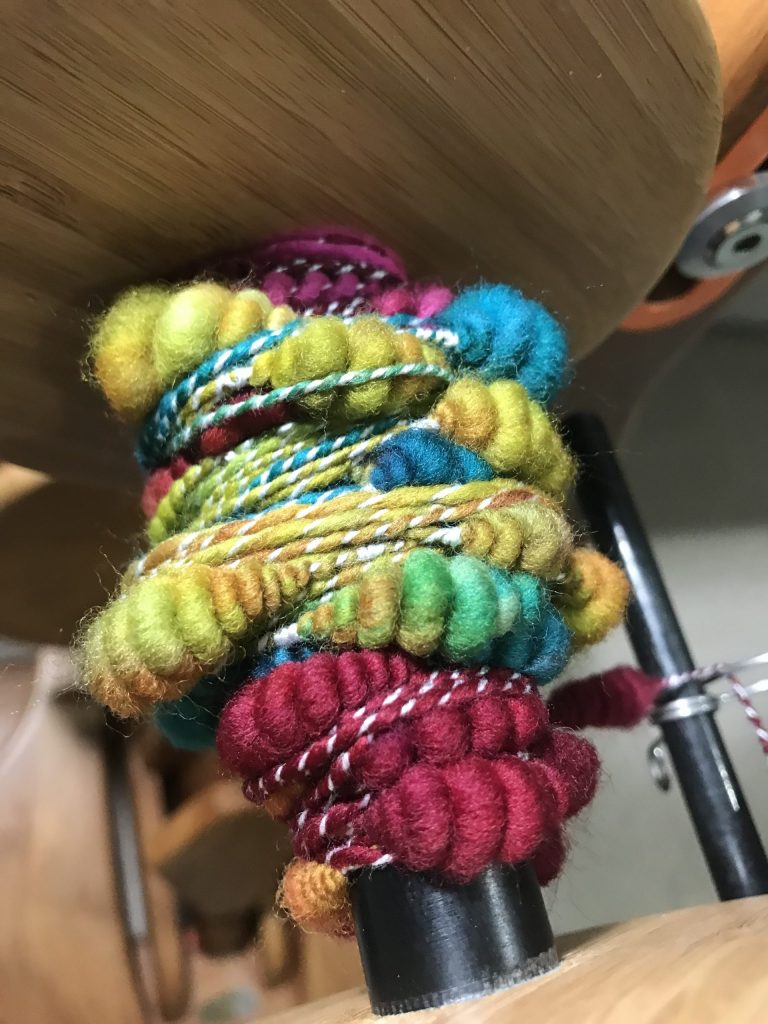 My other default art yarn is core spinning. This also gave me the opportunity to try out the Overdrive head which is massive. Surprisingly there was no difference in the effort of spinning with the overdrive jumbo flyer. It felt just like the standard bobbin. This made me super content.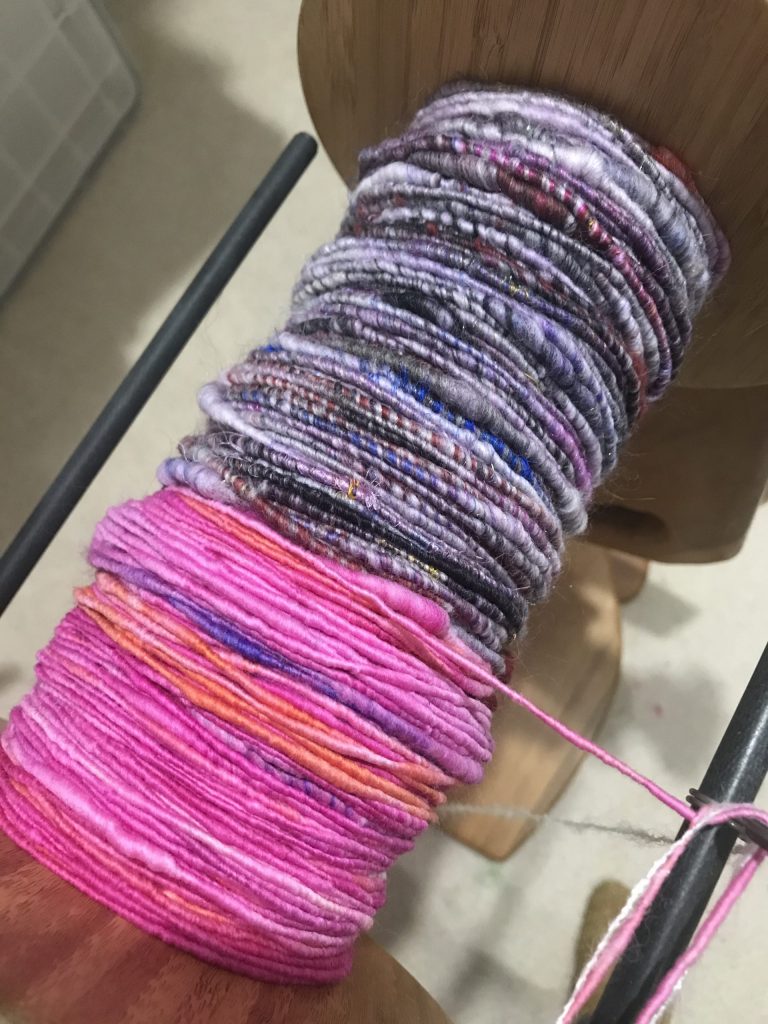 Next, I tried additions to my core spinning… Super coils and adding auto warp. The autowrap was a little tricky with Aura's open delta orfice. I have a few tricks for doing very even autowraps and having more control over it. I use a yarn stranding guide which is usually used in colorwork knitting.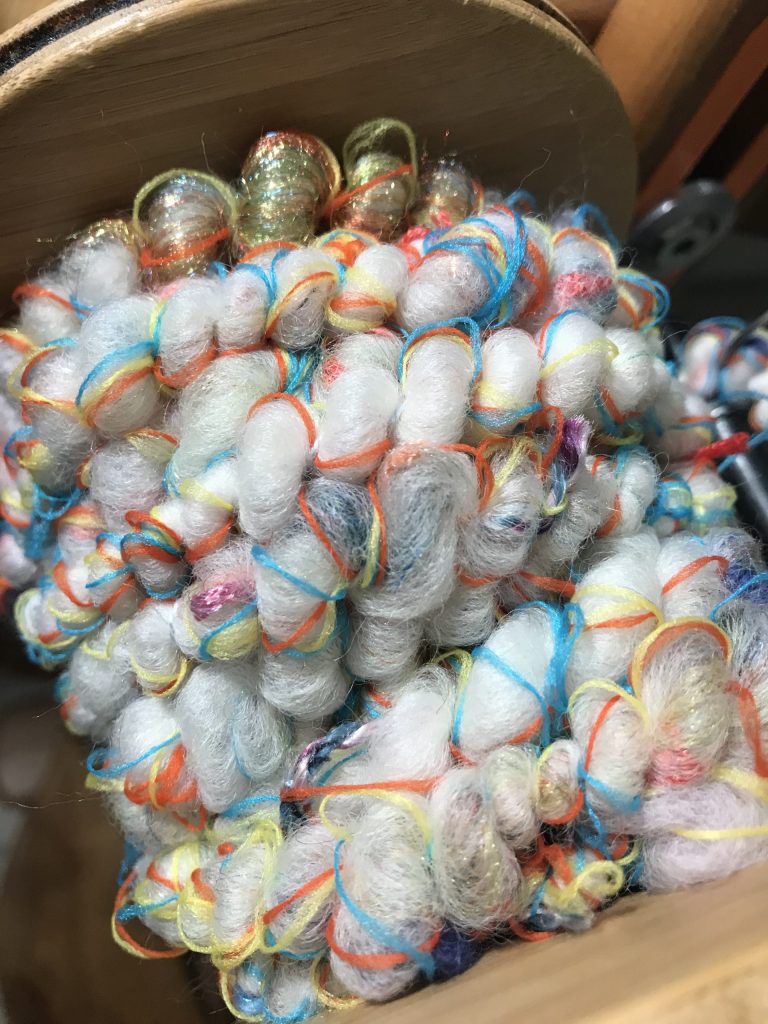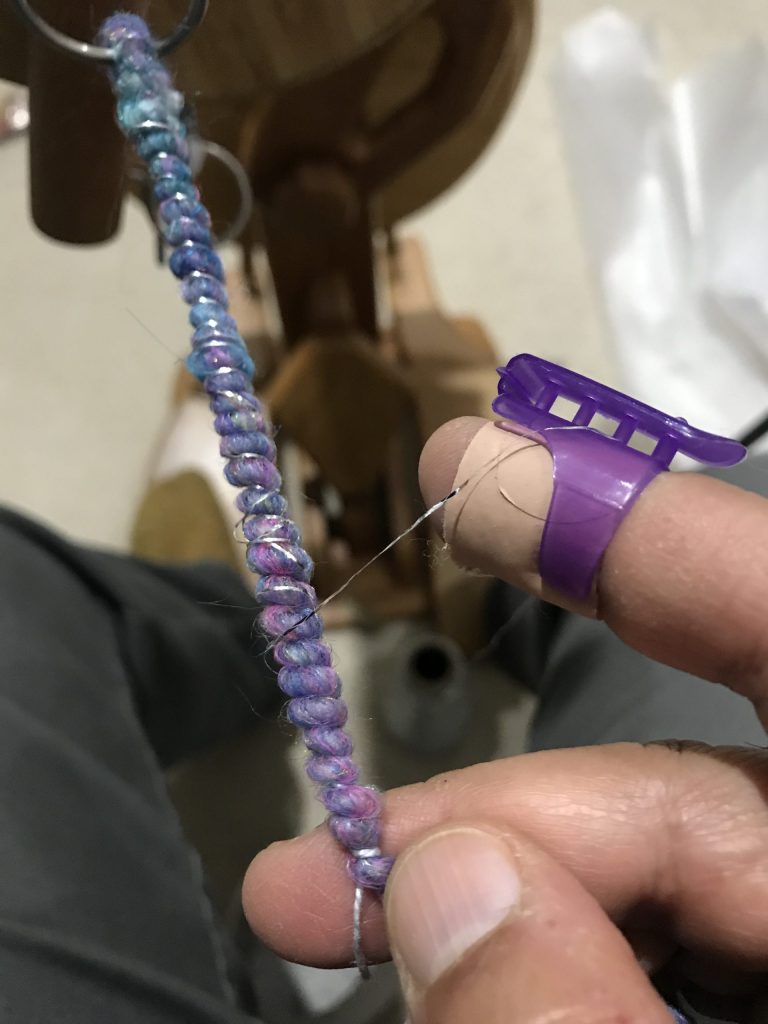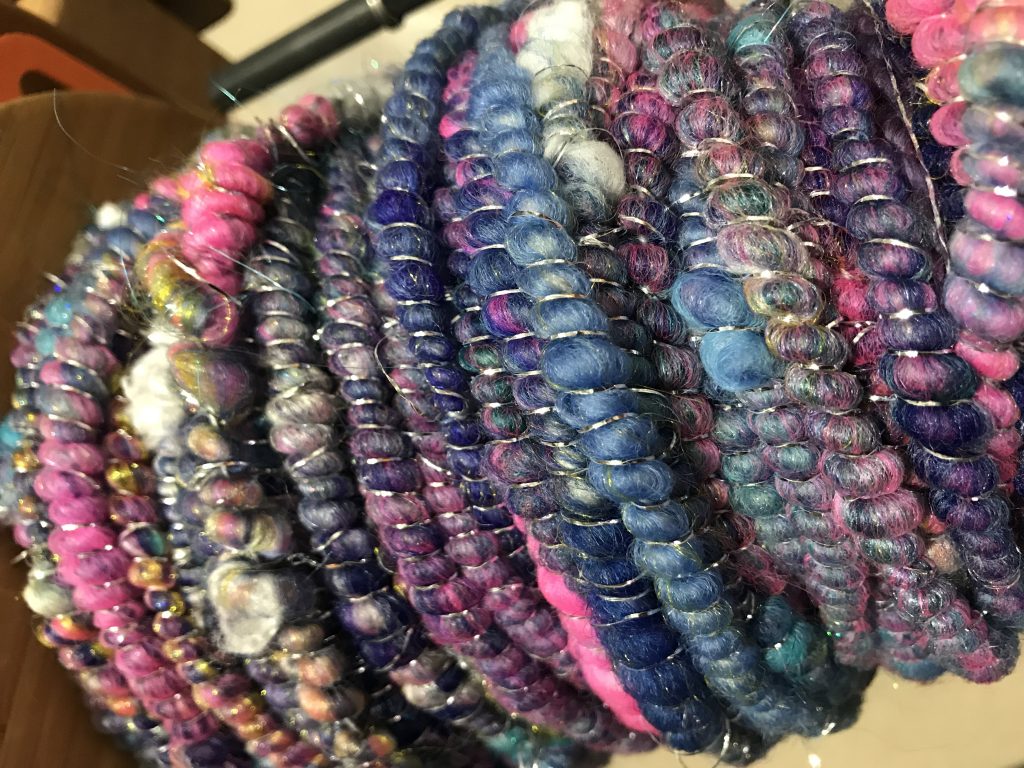 Having good handle on the wheel for yarns I have spun before, it was now time to experiment out of my comfort zone. Trying complex boucle-like yarns using corespun components of different thickness than expected. And also trying some wire core spun yarns and fairy lights. This has got me more familiar with the adjusting take up for more of these textured yarns.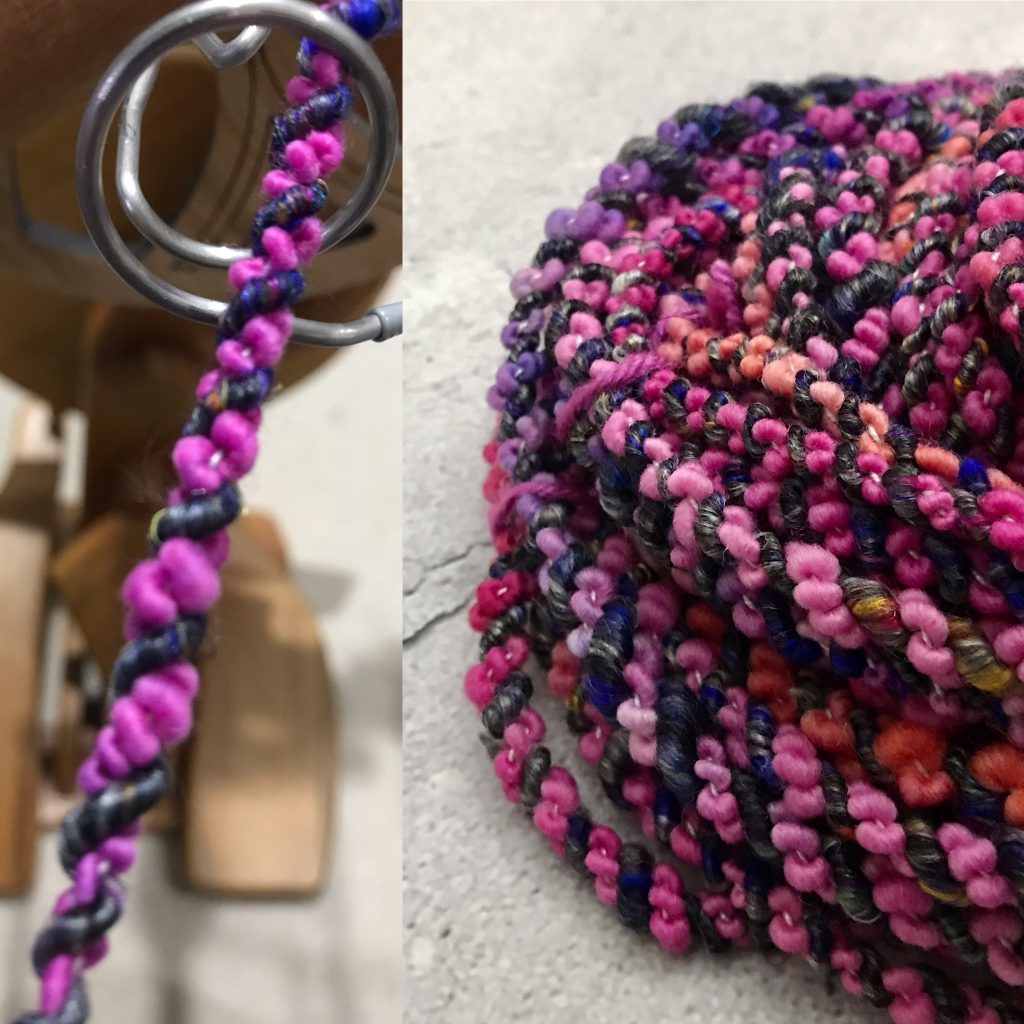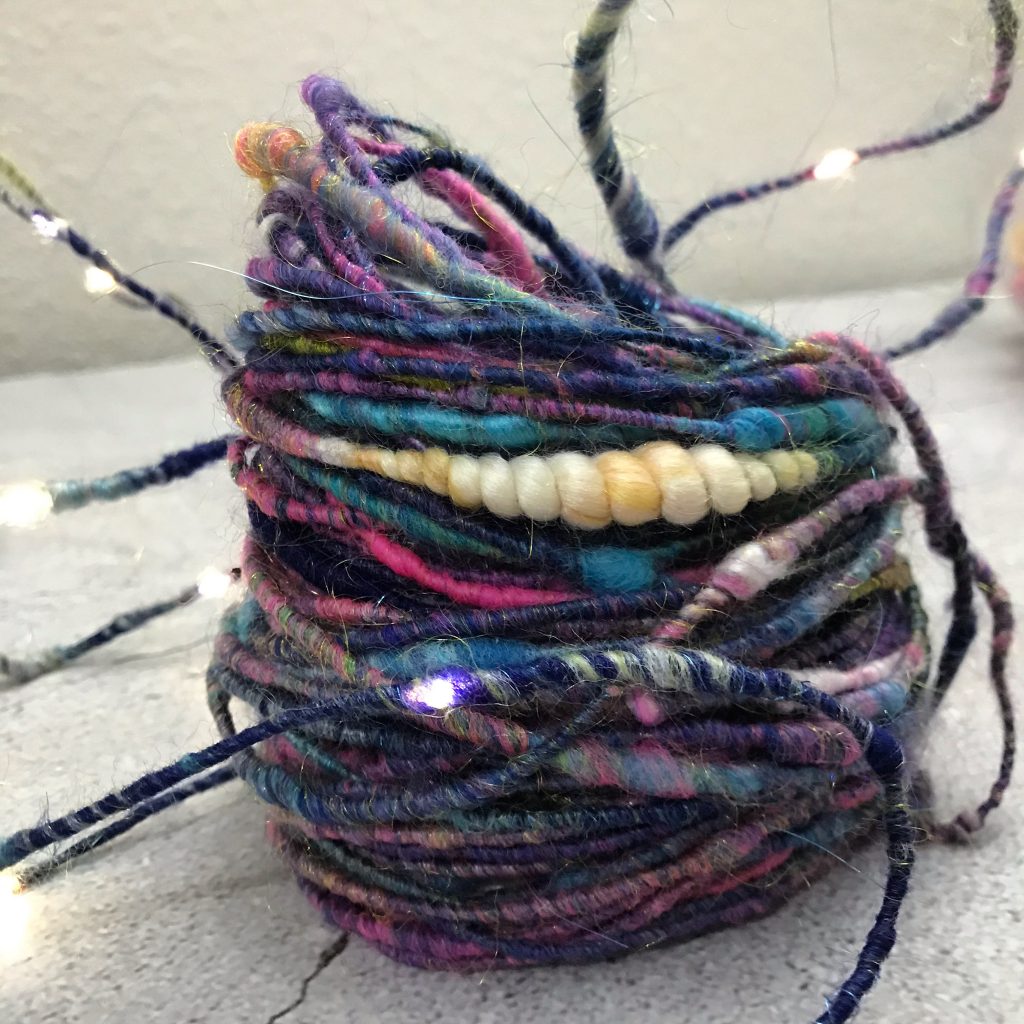 Knowing the range of yarns that can be spun on the Aura, I next wanted to tackle spinning for socks. I have never spun for socks on my previous wheels. I could spin fine on them, but there was just something lacking that made me switch back to my default yarn and I never made progress. So currently I have switched to the lace flyer and I am spinning fine. In 2 weeks, I am done spinning 2/3 of my spin and it has been going so smooth. I look forward to plying this yarn and knitting my first handspun socks.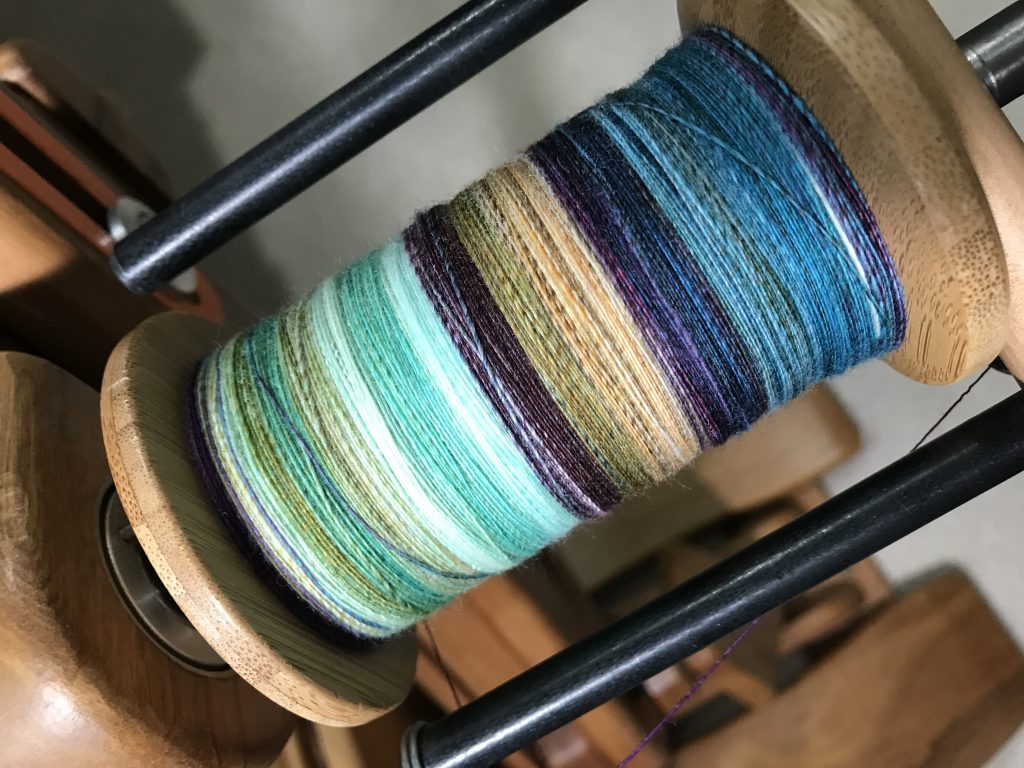 Taking this wheel through its different capabilities has been such a joy. It has been only 7 weeks since I have had this wheel and it already feels like an extension of me. I can't wait to try out all my other ideas in the upcoming months. I am so grateful to Majacraft and Fibery Goodness TinyStudio for sponsoring this Artist in Residence program.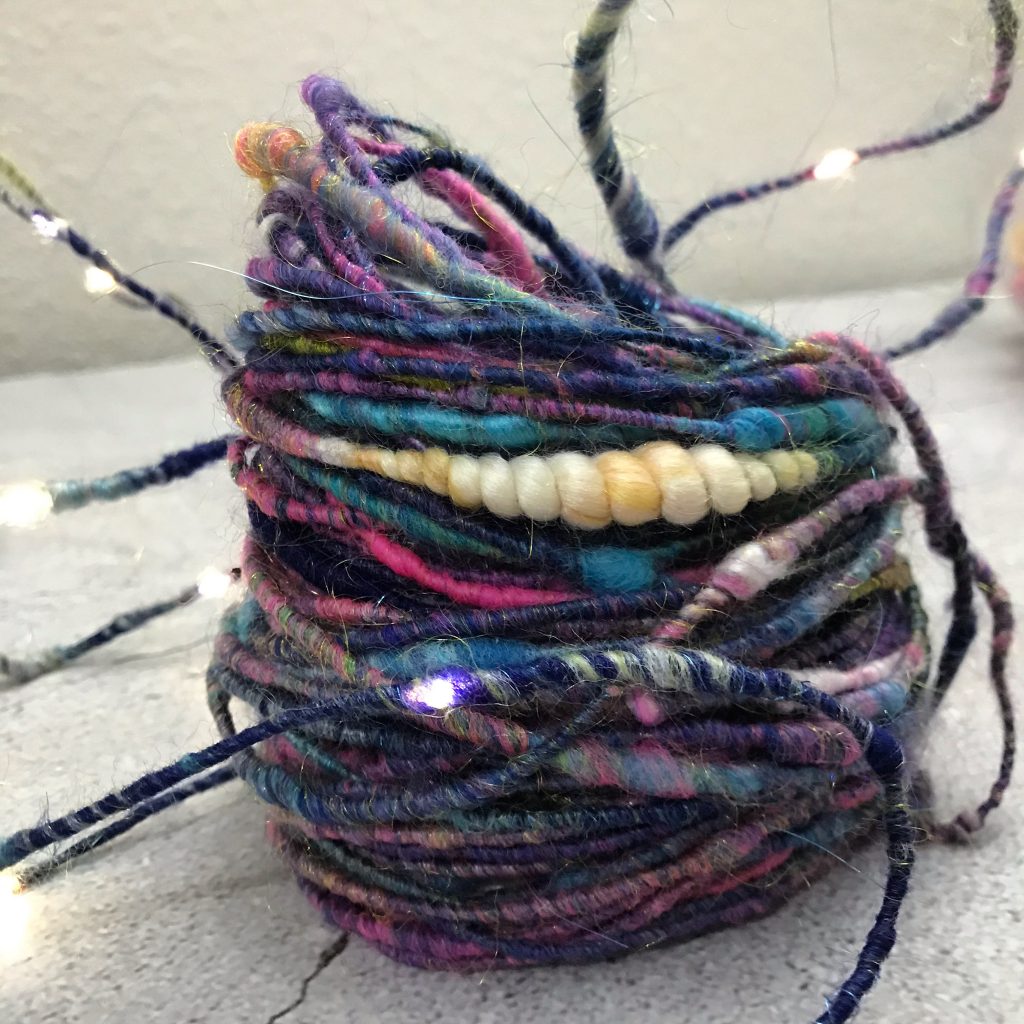 Please follow along on our Artist in Residence page (linked in the top menu on the website) and right here on the blog where you will find updates from Charan monthly. We will also be enjoying some of Charan's livestreams on our Facebook group page so be sure to follow us there too! (https://www.facebook.com/groups/tinyStudioMagazine)
To see even more of Charan's work, be sure to visit and bookmark his website https://www.creativewithclay.com

tinystudio Magazine subscribers will also get to join us for some video chats and articles in upcoming magazine issues!