Two months ago we released my very first course Outstanding Images. It's been amazing following our students work and seeing them grow as photographers. Using the course book we've created and our private group each student is learning what to keep in mind while taking their photos and how they can continue to improve with each photo they take. I love getting to check the group daily to see what new photos are being posted, seeing each student grow, and also seeing students chatting and helping each other out. When I see them giving each other feedback including points that I would have mentioned myself it makes me so proud. The more they shoot the more the things they have learned will become second nature to them.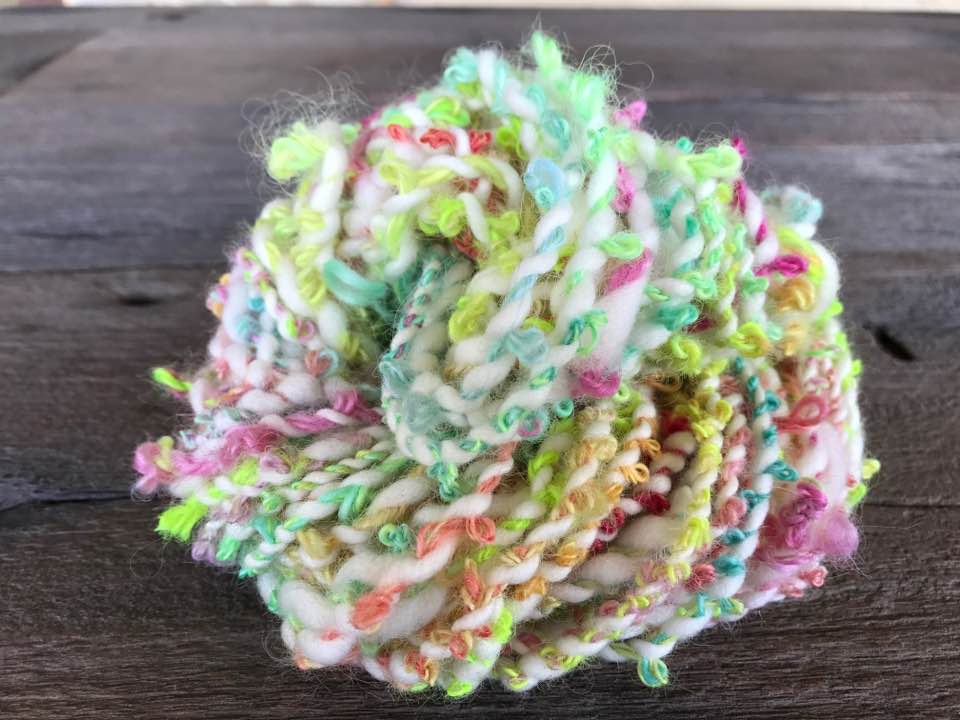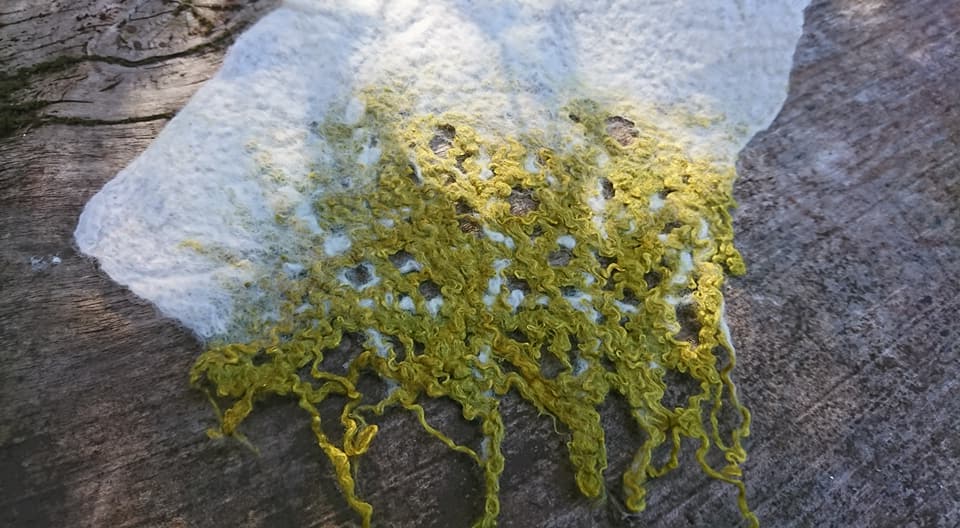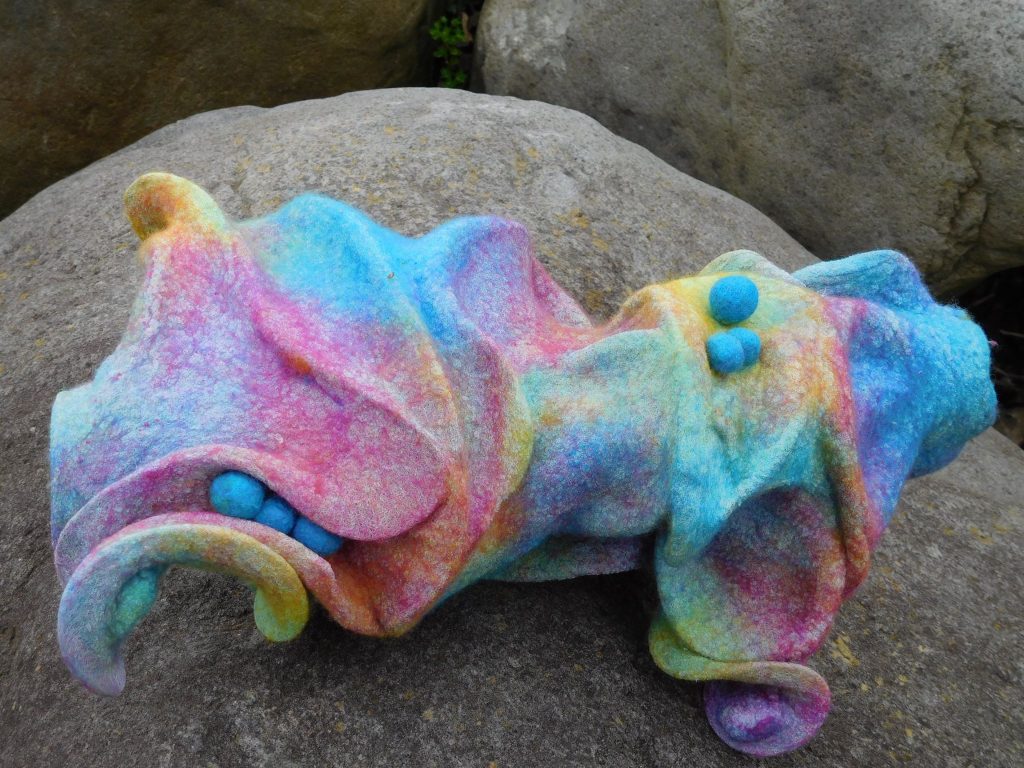 We've been holding some fun challenges to help them find the best locations and ways to shoot their projects. A few weeks ago we incorporated nature into our photos. We had a load of fun with that especially with the transitional season changes with the Southern Hemisphere going into Spring and Summer and the Northern Hemisphere moving into Fall and Winter. Christine Loparto Oliver's lovely hat photo was the inspiration for this particular challenge. The photo gives you such a feel for what it must feel like to be where she is. The weather is cooling down, the leaves are dropping, and she's getting ready to wear warm cozy knits! The hat coloration itself goes so well with the season!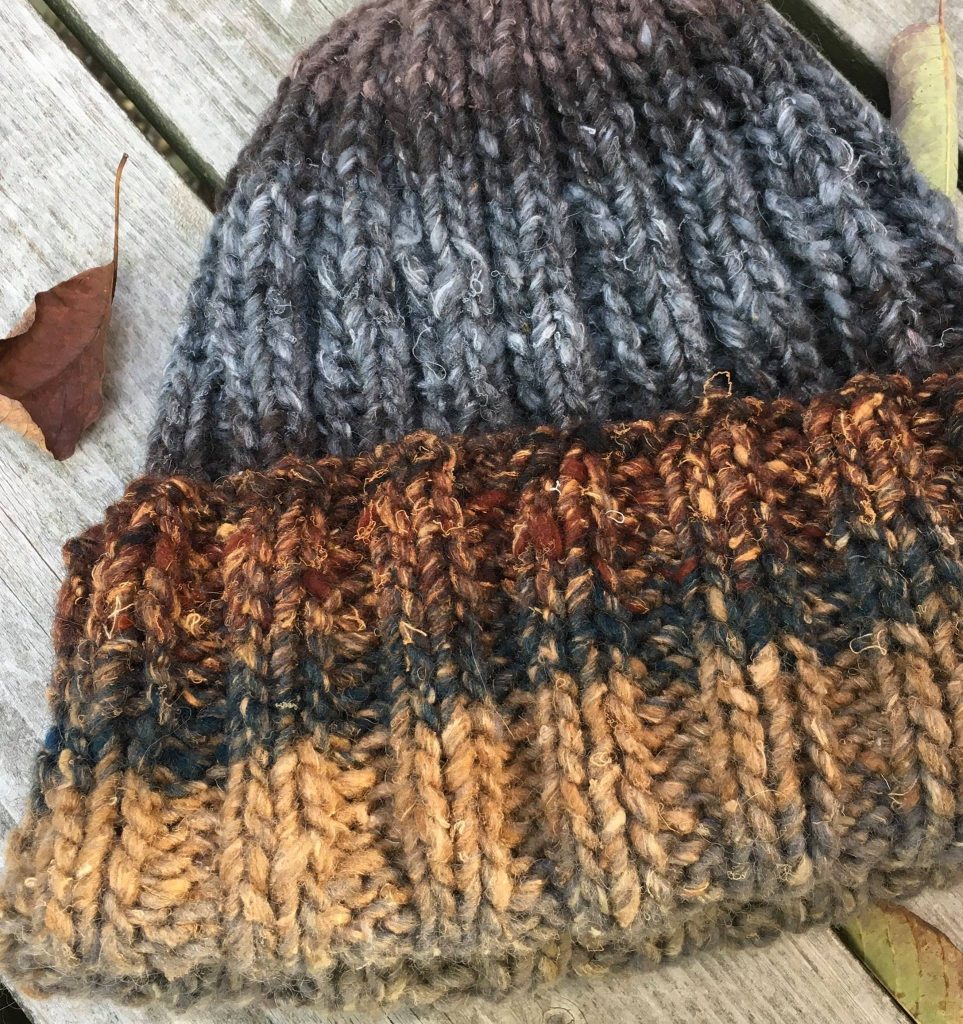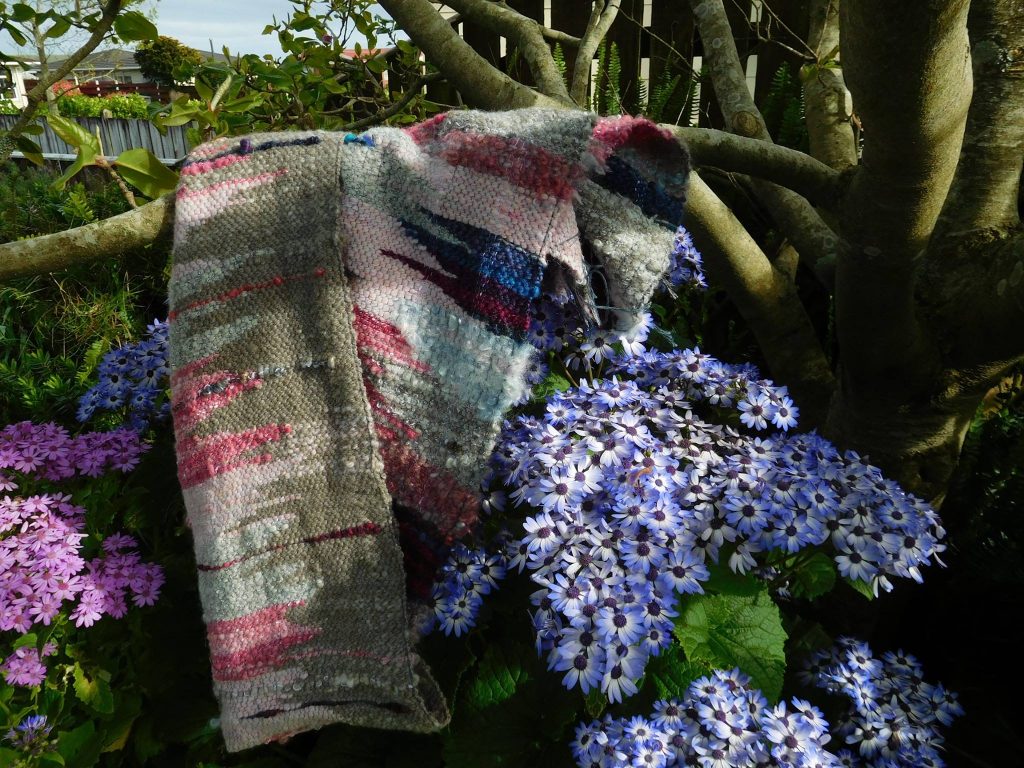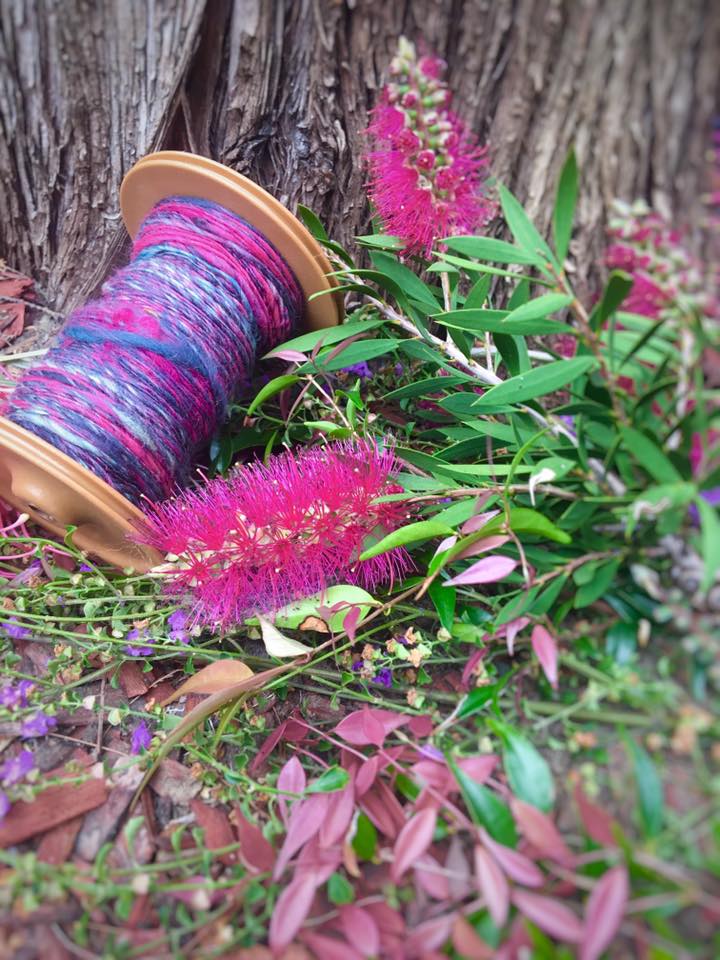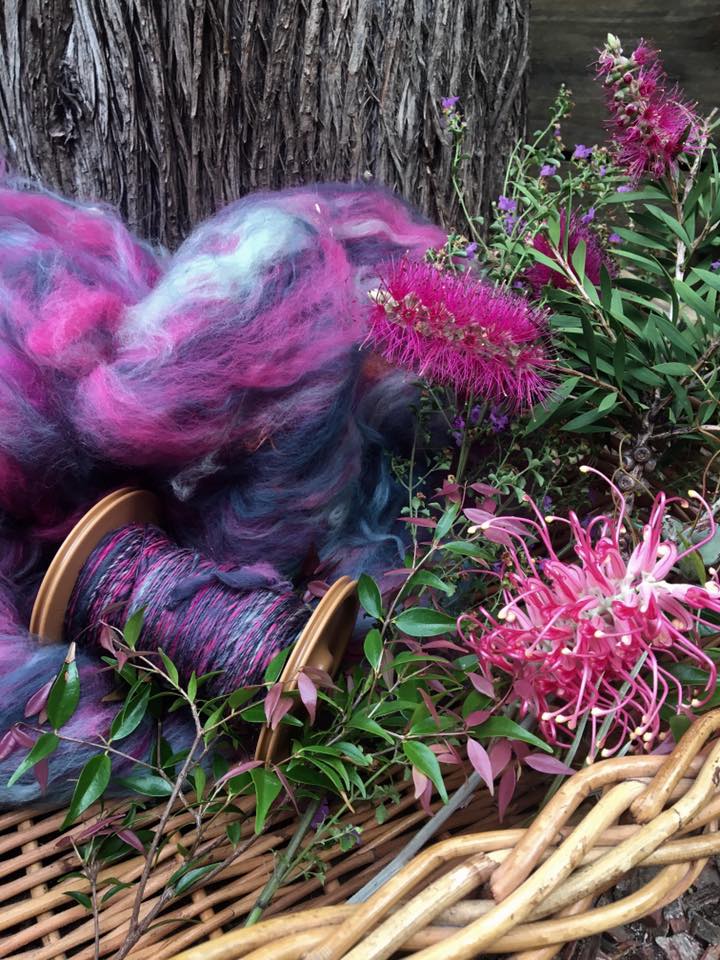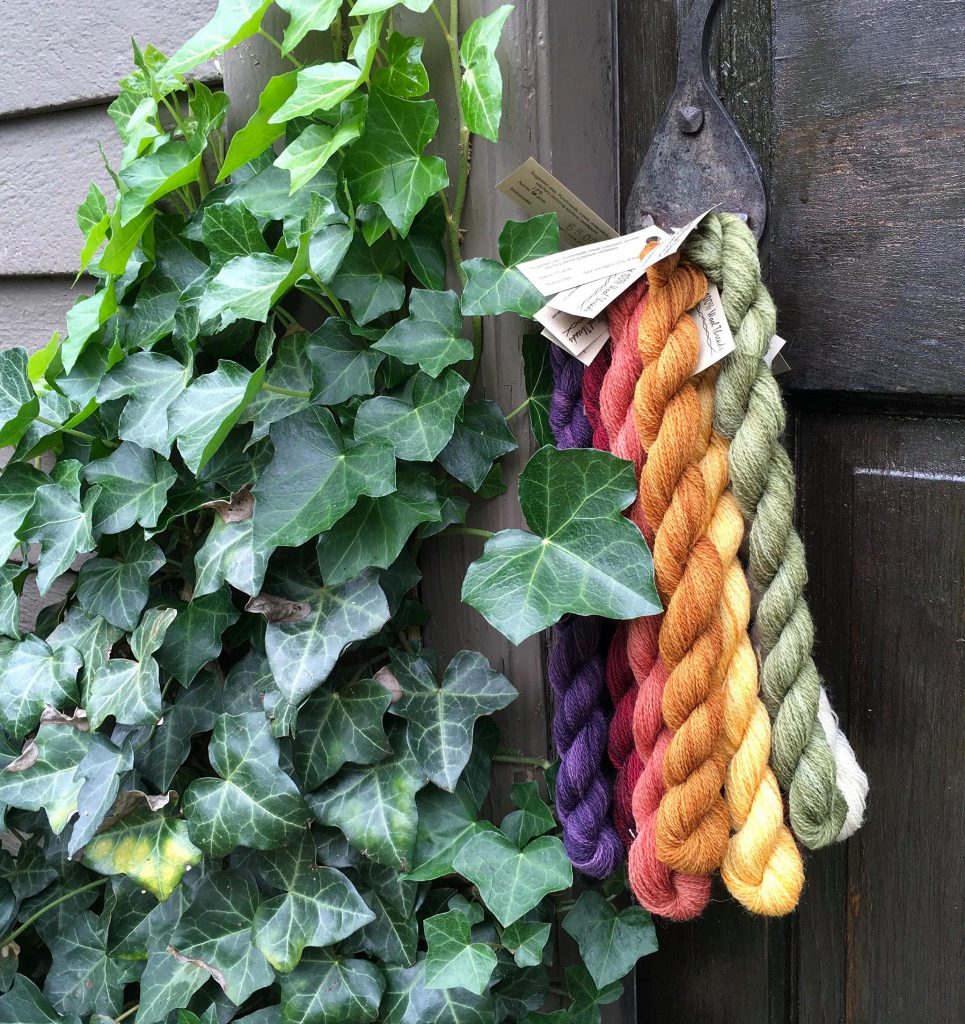 Photos above by Helen Keenan. I absolutely love the colors in both of the photos. The flowers really make her spinning and fiber pop with the matching colors.
Christine Loparto Oliver created stunning photos with the use of ivy and a lovely rustic door. When I saw these photos pop up on my Facebook feed I was immediately drawn in and wanted to know more. I wanted to know the company selling the yarn and learn about the yarn itself. Her photos drew me in immediately and that is why it is so important to take the best photos of your work as possible. It not only shows your hard work but also draws people in so that they want to see more and learn about you.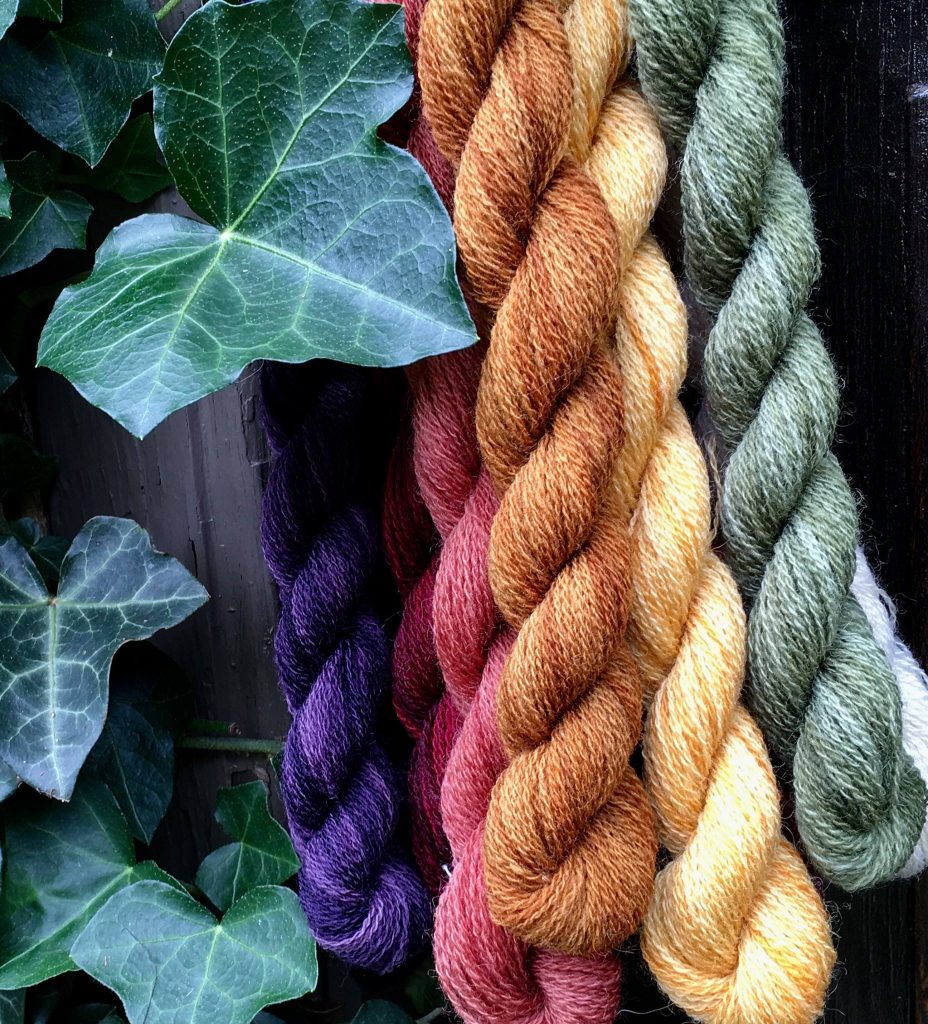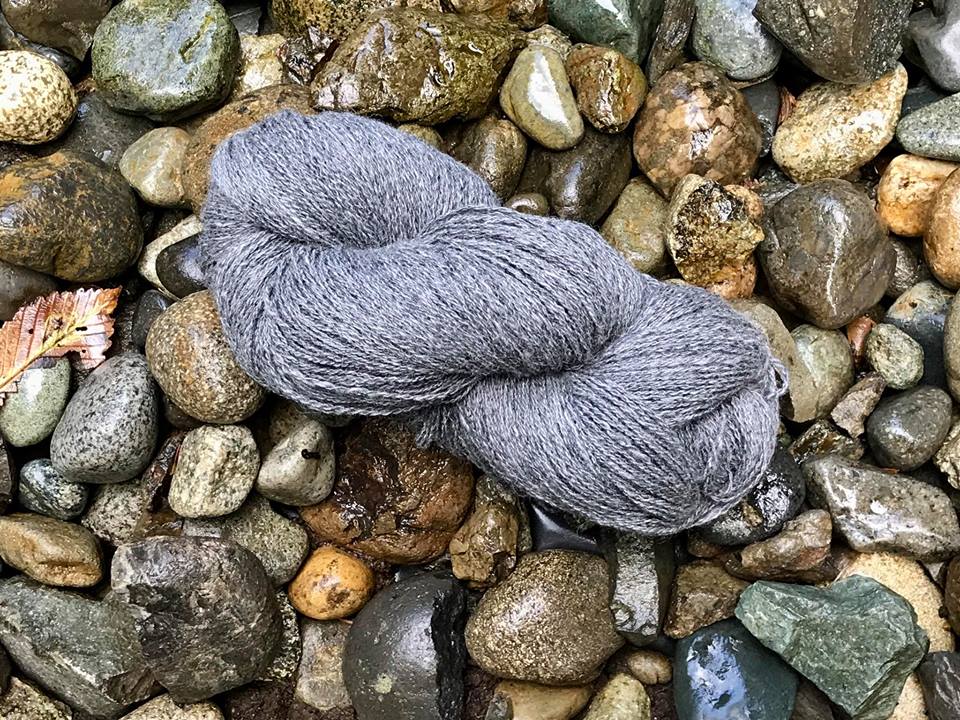 In addition to photographing our fibery projects we also love to share a little bit of what's going on around us whether it's a little slice of beautiful nature or other things we are interested in. Being comfortable with shooting different types of subjects can be helpful and it's great knowing that what our students have learned is applicable to more than just our fibery fun! Christine also shared this lovely display of freshly pressed cider she made! This photo brings so much feeling to it with the warm tones and the fallen leaves. Being able to enjoy a cup of cider in fall is such a wonderful thing!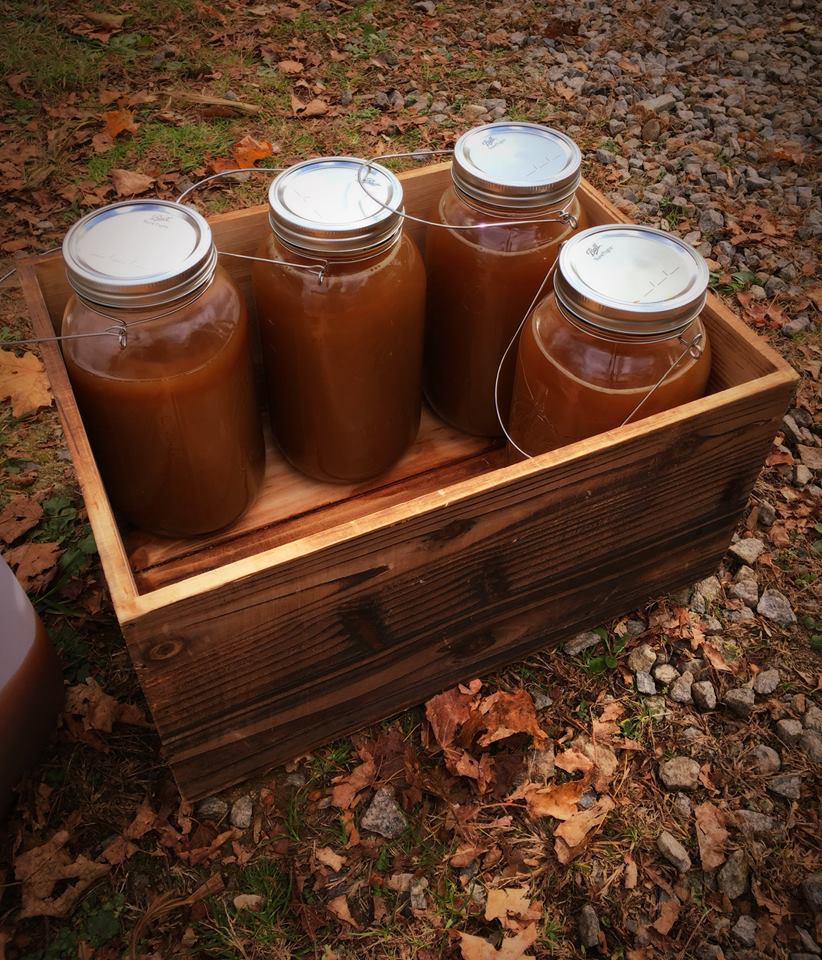 Last little bit I'll leave you all with is an exciting gallery display that Annette is taking part in. She's part of the New Plymouth Creative Fibre Group which currently has an outstanding display of fiber works at the JD Reid Art Gallery in New Plymouth New Zealand. She was fortunate to be able to assist with setting up the display and shared some photos with us. The colors of the photos were unfortunately not true and we discussed how they could be improved. Luckily she was able to go back to the gallery to try again. The first photo the beautiful colors were muddied causing it hard to appreciate the beautiful subtle variations in the colors. The second photo the colors are cleaner and truer to life causing them to stand out beautifully. It's such an amazing display! For anyone who's near New Plymouth I'd highly recommend checking out the gallery to view all of the wonderful works being displayed.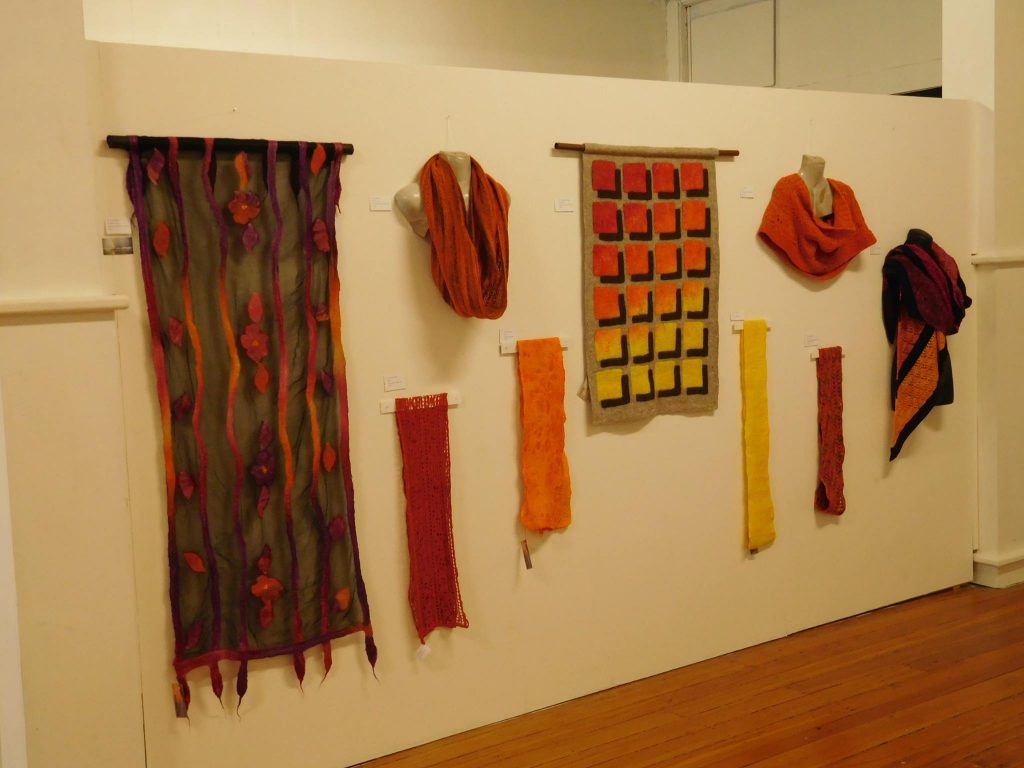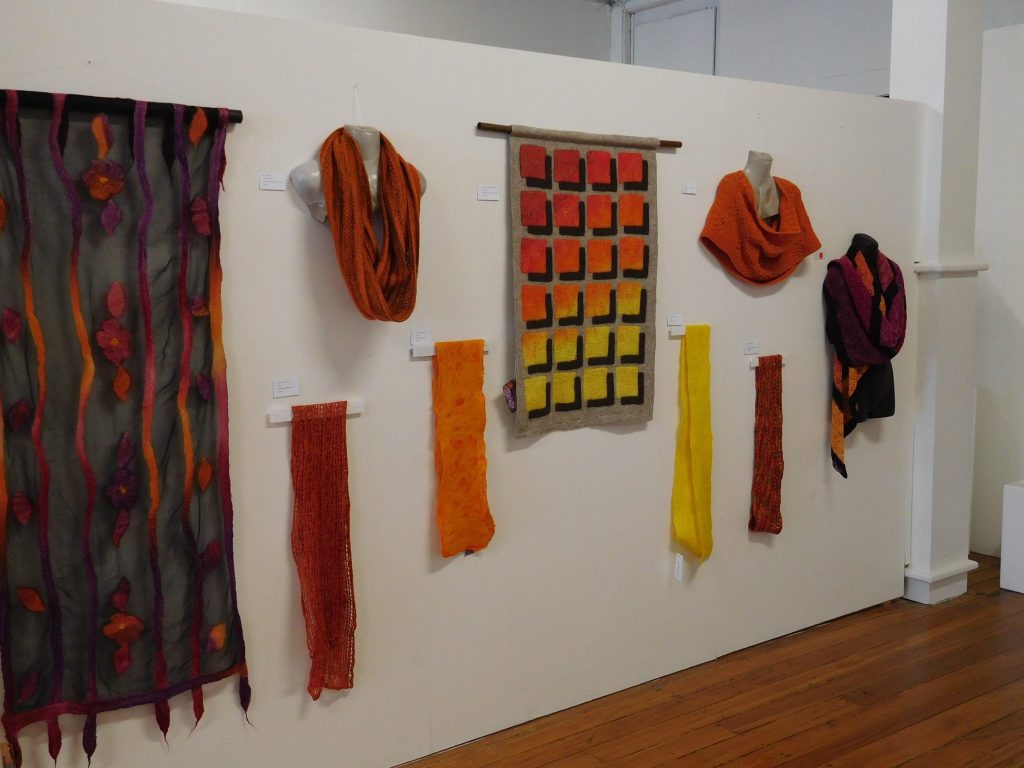 I hope you all enjoyed this little sneak peak into what our Outstanding Images students are doing. Stay tuned for more student features in the future! 🙂
Evanita