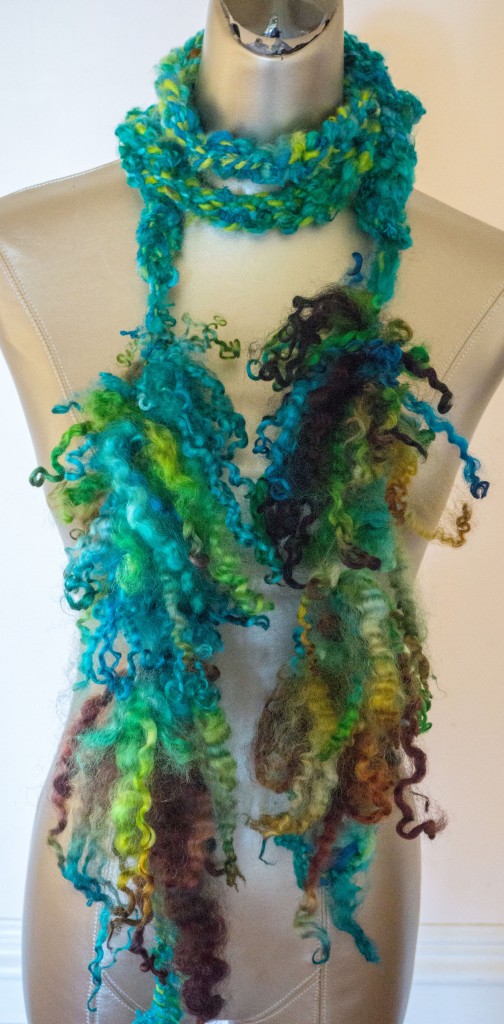 A little while ago we brought you the ebook on how to approach and spin Multi-Media fibers such as those found in the wonderful Namaste Farm 'ScrapBoxes' or collections of various different fibers from your stash.
This week I would like to offer you an extra treat that sprung from that original offering, and this is free for a limited time!
When we were working on the Multi Media book projects we (the contributors) were challenged to share our own approach to this kind of collection of fiber. While I was working out the best way to describe what I do to create something from diverse fibers, I hit upon a cool way of integrating long locks into a yarn, but not at the spin stage as usual, rather at the ply stage, and in such a way that it really is secure and exactly where you want it!
This is an extension of the way I have been integrating locks into my weaving for some time: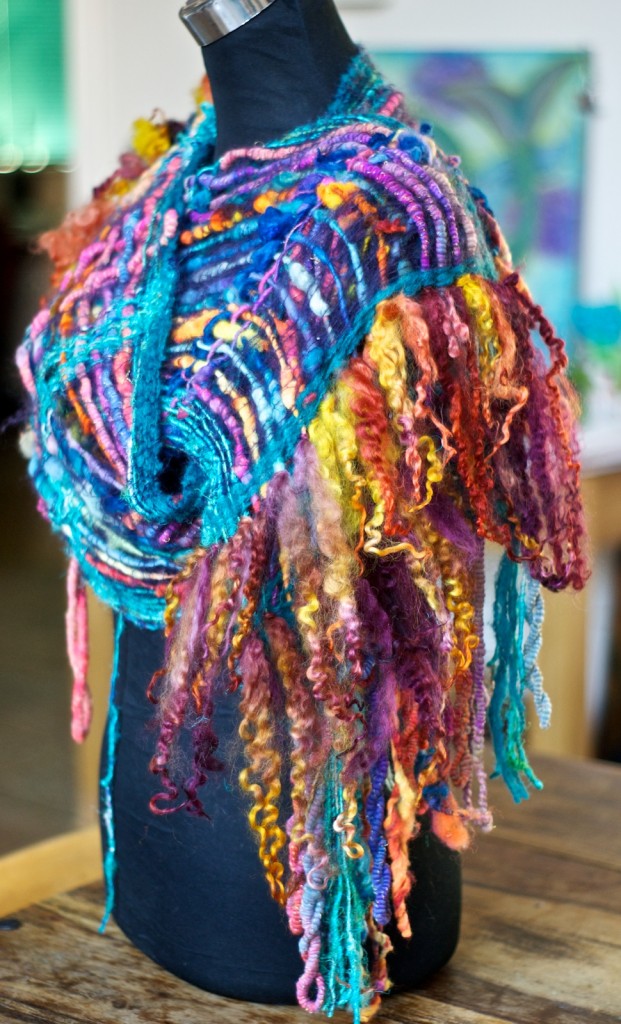 But this time it is a way of knotting the lock around the yarn itself (rather than the warp in my weaving), and for this Scrapbox spin I added locks as I plyed, to add a greater degree of integration and further secure the lock.
As I did that I realised it would be a great wearable with just one more easy step once off the wheel, and because I could put the locks just where I wanted them, ideal for using with a specific amount of fiber, the Scrapbox contains about 6-8oz of fiber in total, like many other 'boxes', which is just the right amount for this project!
Would you like to make your own skinny scarf with this cool spin and lock technique?
Download the 12 page project book for free for a limited time right here!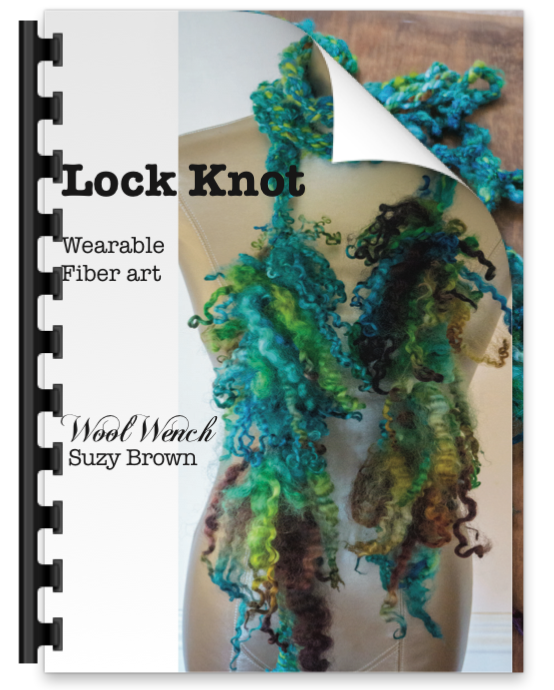 Not only is this a step by step 'recipe' for spinning this skinny scarf, it also includes some extra spin tips to make it a success, how much twist to add and when, how to spin bulky, I am sure you will find it a useful addition to your library!
Please tag me (WoolWench or Suzy Brown) in your posts if you use this LockKnot technique to create your SkinnyScarf (or any variations on the project you can dream up!) I love to see ideas like this in use as everyone brings their own unique 'twist' to their work 🙂 I hope you enjoy the tutorial!
If the Project book is no longer available free from this link, please visit the FiberyGoodness Shop to purchase, and also browse our other titles! If you want to make the same project you can also find your Namaste Farm Scrapboxes HERE  in a range of stunning colours.