"I am blown away by Journey to The Golden Fleece!  Thank you for helping me find my lost inspiration!" — Marti Kosh, Course Participant
Information and Enrollment
We are all on a journey. At times we are beautifully at peace with ourselves and other times we are shipwrecked and stranded and can no longer find our grounded selves. Good or bad, it's all adventuring. No single one of us follows the same path while, at the same time, we are connected by the common threads of our interests and passions and are able to share our diverse experiences, joys and tragedies, through the medium of fiber, colour, and texture. As artistic souls, one thing we share in common is the need for renewal, inspiration, and sometimes even a little escape from our ordinary lives. Wouldn't it be wonderful if we could go on a magical adventure together? Only this wouldn't be just any, old, commonplace magical adventure. No, no, no…inspired by Joseph Campbell's "monomyth", we are talking heroism, love, tragedy, and triumph, with and through fiber! We invite you to come with us on The Journey to the Golden Fleece Fiber Creativity Course, an online course designed for you no matter which part of the world you hail from and for any level of spinning expertise!
"The Golden Fleece course is a journey to boost creativity and to explore the world of spinning and fiber. So far this journey has also made me see things for how and what they are. Finding my path and realizing that I know who I am for good and worse, but also discovering that I am so much more than what I thought!  Fiber and spinning is my favorite media to work with, and the Golden Fleece course makes me think more about the why and the how I do things to reach a goal or a vision I have for a finished yarn.  Arlene and Suzy, the course mentors are always very helpful and always seem to come up with new ideas and challenges to make us even better at what we do. Living in Norway, I love that this course lets people from all over the world come together to inspire, help and bond across continents and countries! Working together, making new friends and last but not least learning from each other!" – Silja Devine, Course Participant
The beautiful final piece by Clare Chapman   (image courtesy of Sara Norine James)
Here's how it works and what's involved:
Eight Thematic Modules  in the sequence of a journey make up this online course, delivered to you electronically as a PDF every six weeks.  The Modules each contain three sections: Discovery, Design and Self Reflection. In Discovery, you will learn and reflect on the theme of the module. Next up in the Design phase, you will receive the special yarn prompts designed to help you express your own interpretation of the Module's theme. The Module finishes up with an opportunity to do some self-reflection and update your adventure journal with your latest experiences.
A Beginner's Track: There's also a Beginner's section with each Module so if you are completely new to spinning, you will be fine. We will lead you through every step of the way as well as guide you to the resources most appropriate to your level. Members only Resource Library: Our collection of resources for members to enjoy, bringing together tutorials and information on spinning techniques, fiber preparation, design, and circular weaving, all in one place. Private Facebook Group: Journey participants will have access to the Member's Only Facebook group where you will have the opportunity to share your experiences, and get feedback and support as you go.
Interact with the Creators! As the course moves along Suzy Brown aka Woolwench will release additional content via weekly emails and regular video blogs with Arlene Thayer (Spin Artiste).
You also get a Coloring Book of the exquisitely drawn course illustrations: Coloring!…  because there is nothing like some good old fashioned coloring! Surprises: Yup, just like any good adventure, not everything can be known up front so prepare yourself for the unexpected at times.
We saved the best for last! For those who complete all eight modules, upon successful fulfillment of all the course requirements, you will receive the following…drum roll, please… A beautifully designed and personalized Certificate of Achievement; A smashing badge with the course logo to wear as a pin to show that you are a course graduate; Images of your finished piece displayed permanently on the online gallery. We are bursting at the seams excited to be able to offer this to you and cannot wait for you to join us!!!
Now, there's one more really AMAZING thing we have to tell you… At the end of Module 7, you will have 7 magical yarns ready to be combined into your final project which will be woven. When we talked to our friends at Majacraft about the course at the beginning of our development phase, we designed a new circular loom customized with the course logo exclusively available to course participants for use in making the final project. And, this loom is going to rock your fiber world because it's got everything going for it: Simple and easy to warp; Portable — slips it right into a tote bag; For use with ANY yarns; Made by Majacraft, so of course, it's of the finest quality and beautifully crafted; And, very affordable.
"I'm loving having the Golden Fleece to work on this time of year.  My mind is busy, I have something to look forward to.  I'm being creative with a goal and chatting with awesome people!  AND I'm actually keeping a journal!! Something I never was able to stay with.  Now I look at it and reach inside myself to figure out what I should journal next!! Love the program."  — Pam Blasko of Dream Come True Farm, Course Participant
This IS no ordinary spinning course… do not expect step by step instruction that will have you spinning the SAME yarn as the instructor (and everyone else!). This is a course that will lead you towards becoming an independent designer of yarns, a fiber artist confident in your own unique strengths, and at home with your own creativity, you always had it, we are just giving it a boost! Hone your skills, master your fibers and techniques in any way you like, we will be here to support you and guide you when you need it!
If you'd like to see more of the fantastic work our participants have been creating, click here to check out the gallery! So, what are you waiting for? Come on…we can't wait to get started with you!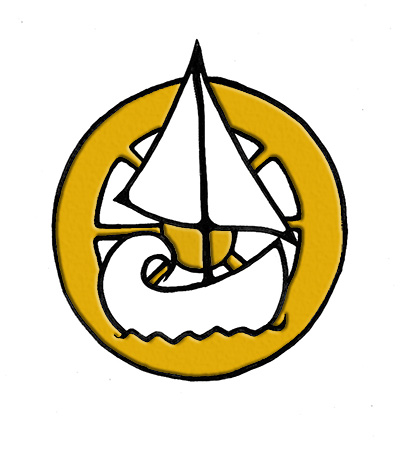 Journey to the Golden Fleece Gold Membership
The Golden Fleece Gold Package – Includes the full course, Golden Fleece Majacraft Loom, and Colouring book. A Certificate of Achievement and Badge on completion of all course requirements. This is the best deal!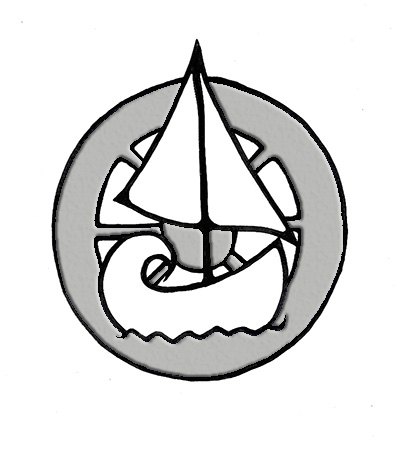 Journey to the Golden Fleece Silver Membership
The Golden Fleece Silver Package – Includes the entire 8 Module course, Colouring book, and Certificate of Achievement and Badge on completion of all course requirements. (Circular Loom can be ordered separately via the Members only FiberyGoodness shop)