This has been a fun week in Fiberygoodness land! We have launched a brand new Course Tutored by Evanita; and it has really inspired me! This is Evanita's "Spinning with Turkish Spindles: Singles to Plying" online course. It is wonderful, and has got me spinning away and making my first actual 'yarn turtle' on my Majacraft spindle. I mean, you cant fail to be inspired by Evanitas spinning..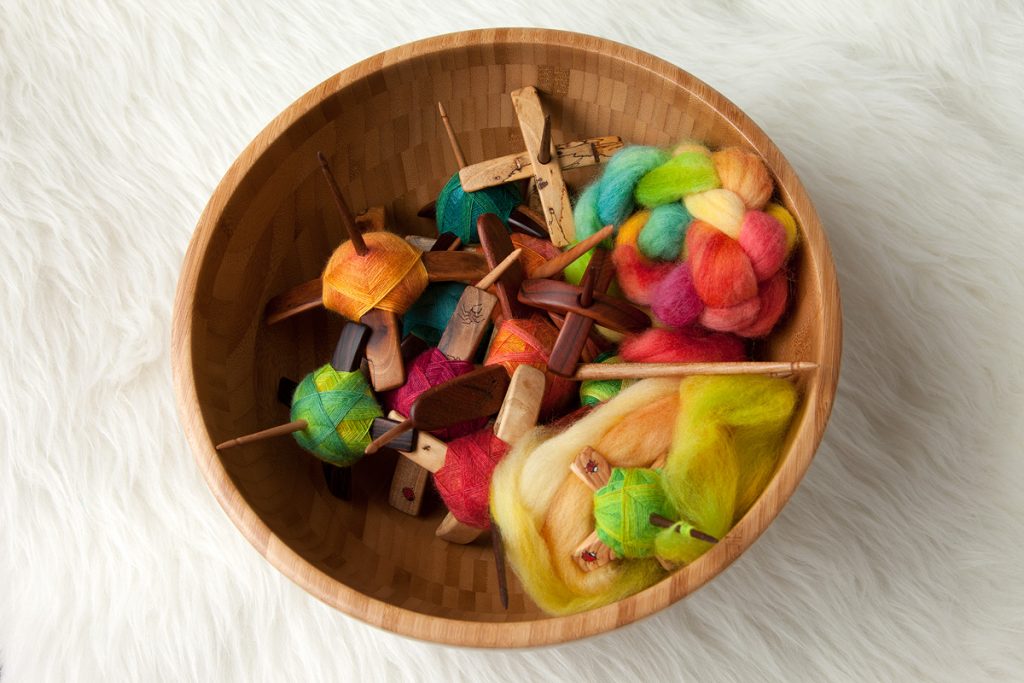 The course is awesome, Evanita has created videos for demonstration of techniques, they are very clear and easy to see what she is doing as she guides you step by step through getting started, spinning, and then plying – we have everything covered! And drawing from her wealth of knowledge and Turkish Spindle experience, Evanita has some excellent tips and tricks to share.
We also created class notes with even more detail than in the videos, so there is plenty to learn from. The course is open for enrolments at any time and you can work your way through it at your own pace. For support, we are always available on our Fiberygoodness Facebook group to chat about the course and help with anything you need too.
Find out more about the course (and enrol if youre also inspired!)  by clicking the banner

And we couldnt leave it just at that, with all the spindle inspiration! We are also running a new Fiberygoodness Evolution project – with Spindles! You are free to use any spindle you like, and the goal is to create mini skeins of graduated yarns, from which to make decorative 'snowflakes'! It just seemed the right time of year for doing that 🙂 And the mini skeins on such a portable tool as the spindle, seemed do-able for those of us with really busy time demands coming up to the end of the year. Finding moments to spin a little and knit a little seems like it could be a fun use of the odd bit of creative time we might be getting! I am hoping to fill our Fiberygoodness group page with beautiful snowflakes with this project, I hope you will join us! Here is the project outline: (and if you want to grab your Special Edition Evolution Spindle you can also find those in our webstore for a limited time!)