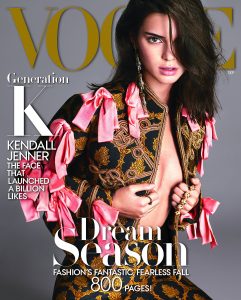 The reading material on the nightstand is the Fall issue of Vogue magazine!!!!   Just like last year, a couple of weeks ago, I ordered myself up a copy from Amazon because it comes in a fancy box.  This year, as you can see, comes complete with the cover of Kendall Jenner.  I'm no longer at a point in my life where I'm interested in wearing the type of clothing generally featured, but I like to use the colors, shapes, and aesthetic to spark my own creative impulses. 
One of the things I was looking for, in particular, this year was evidence or not of the influence of the Pantone Fall palette for 2016.  You might remember, if you read my earlier post about that palette, that I was not entranced in the way I have been in the past.  Perhaps it is my own bias, but I didn't see heavy use of that palette in this issue.
The biggest trend I observed, and this was a shocker to me, was not so much about the styles or any particular use of color.  The biggest trend and proof that Vogue magazine must be tied into the fiber community was the abundance of CATS included in the images.  Take a look below: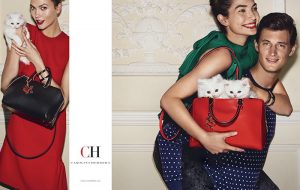 At first, I thought it was cute and fun…but then, as I turned page after page, I realized this was a THING.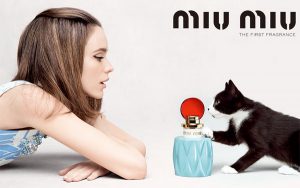 It is like the ad people sat around and said, "what do potential buyers want to see?"…"Let's see what people post on Facebook and Instagram"…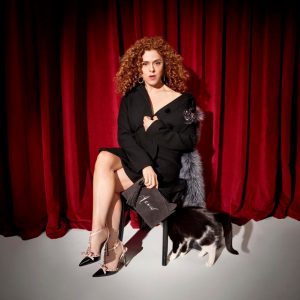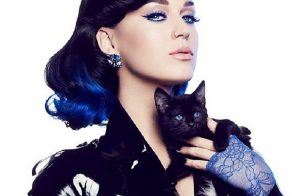 See?  Then, I came upon the image that convinced me someone is looking at the Facebook feeds of my fiber friends: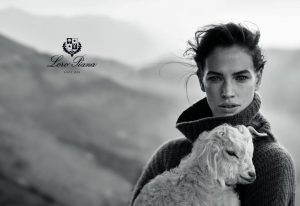 YES!  A baby cashmere goat!!  As we know, no one can resist a baby goat! 
One more thing before I get serious.  I actually see a trend I thought I would never see.  It is mind blowing to me.  I don't think I can embrace this: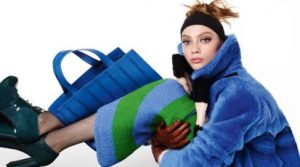 Look closely at the skirt…It is knit and PILLED.  Holy moley!  I cannot believe it.  Deliberately pilled.  Wow, how many things have I tossed out due to that crime!  And, how much of our spinning study has gone into learning how to prepare fiber and spin it so as to avoid this?   Sheesh. 
Ok, I'm done fooling around now…I do have some more pertinent thoughts to share.
Let's talk about SHINEY Things…Right off the bat, on the cover of the issue, the satin bows are shining for all to see.  For an inspiring example, I'd have to say look no further than what Prada has to offer for this fall and winter:  deep rich gold and brown silk against black velvet: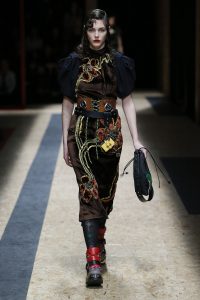 These colors and textures are boho without being overly so.  I can definitely see me adapting these ideas into my work this year.
Hand dyers and lovers of hand painted yarns will be especially excited to see what we've been enjoying incorporated into fashion this year: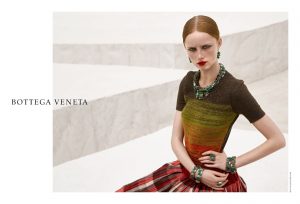 This pretty little sweater is a great example of how to show off the beauty of the gradient coloration of the yarn. 
Something else I was delighted to see was the use of mixed sized strips and colors in knitwear: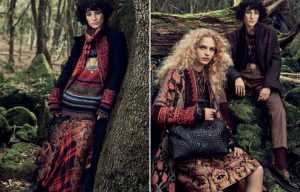 For you weavers or knitters that like to do color work, big plaids are where it is at right now!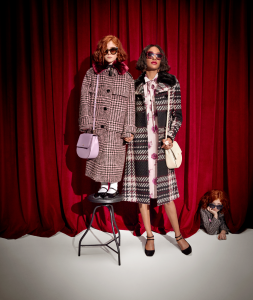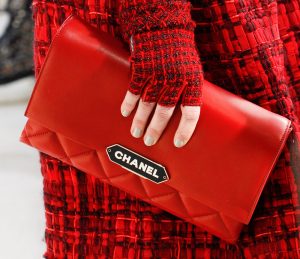 I love the texture in the coat and the fingerless gloves! 
Now moving away from the bold colored plaids towards neutral plaids — Willow Smith in Chanel: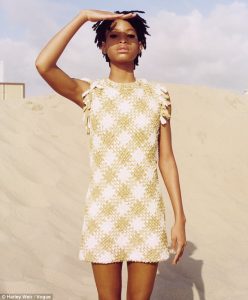 And, this was not the only example of how important neutrals are (and will always be):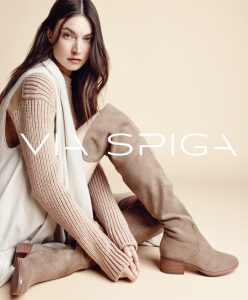 This look by Viaspiga is right up my alley right now:  mixed shades of light browns, taupes, creams.  For those of you that like to spin and create using only naturals, I'd say, you are right on point!
The thing about neutrals is that they always look good together: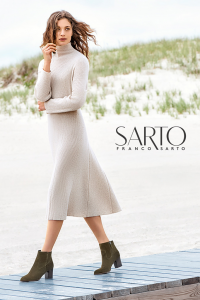 Lastly, I leave you with an image that mixes a lot of the trends in an interesting way:  it combines shine with the use of natural fibers: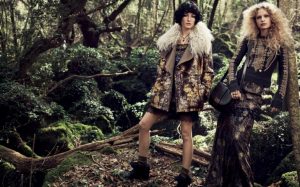 See the short boa made of long locks?!?!  Now, I know for sure we are having an impact on the fashion world! 
There you have it.  I hope you enjoyed my little journey through the land of "The September Issue" and found something that inspires you or at least made you smile.  Until next time, all my fibery best, Arlene