An exciting milestone has just been reached in the growth of the Fiberygoodness Evolution project! We have just come to the end of our very first official project! There have been more than ten teams working together, through live video spin sessions, chat group messages, and the facebook group page, and the creations from this first project have been stunning! It has been wonderful to see people commenting about trying out new things, helping each other, and sharing their ideas, this is one of the big goals of Evolution! I wanted to share some of the amazing yarns that have been posted to the group 🙂
Annette Anderson did some experimenting with plant fibres and also plying, the following image shows two different plys of the same fibres, I think its stunning!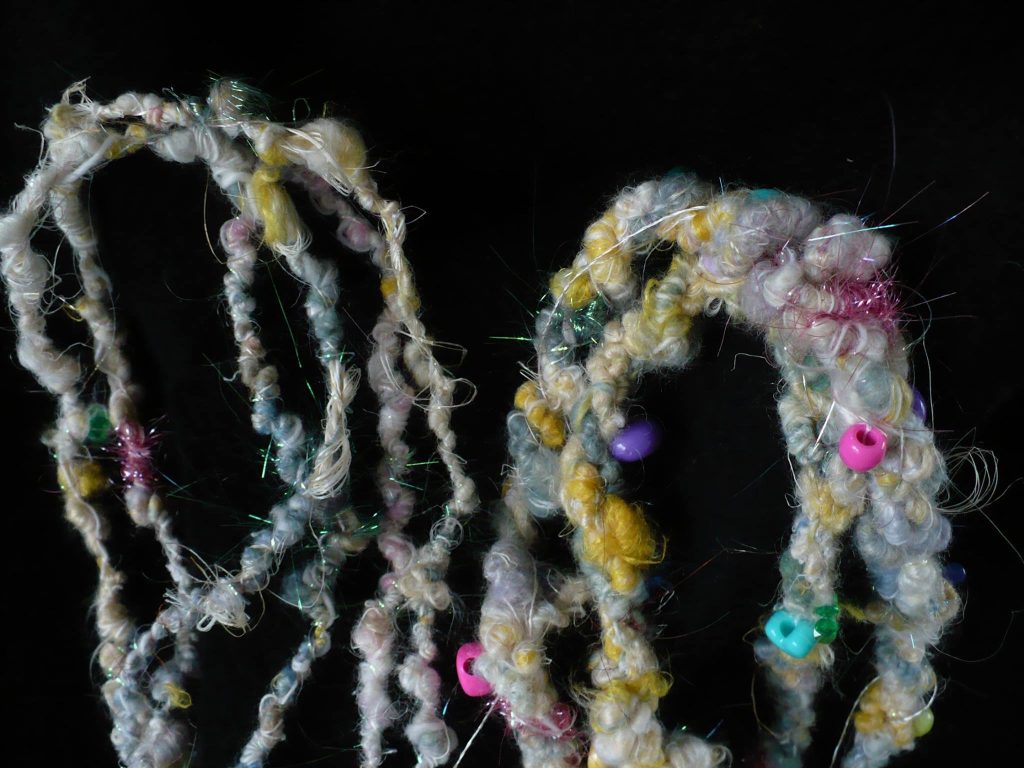 It has also been exciting to see how international we are, with the set up of a French team as well as a Dutch one, as while it is great to make inter-country connections it can also be a wonderful opportunity to work in your native language with people close by, and include some local flavour!
This next yarn is from Christie Kristie of the French team, and she even included real Lavender in this yarn, its amazing and I can only imagine how wonderful it must smell too 🙂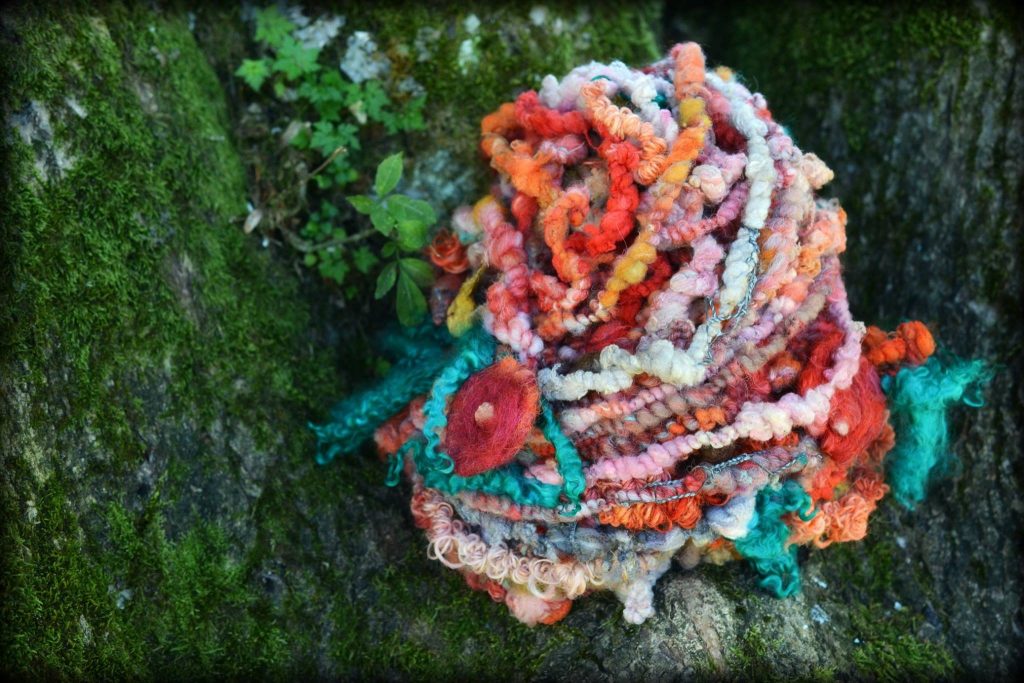 It was also awesome to see people playing their Evolution Game Cards! Adding to the challenge, sharing stories, and helping when needed. I hope those who have completed this task will also enjoy their new Achievement Card! I will make a new one for each Project completed, so you can collect them and build up your set!  Find them HERE
The Bobbin challenge was a wonderful beginning to our Evolution project 🙂 I would like to thank every single person who took part and shared their ideas, time, and inspiration with us, it has been truly remarkable!
And now it is time to go on to our next project!! I will soon be introducing the second Evolution team challenge, and I hope everyone will enjoy this one 🙂 I have designed it to give you some clear guidelines but with a lot of freedom to explore and experiment, and to work together to come up with as many ideas as you can! I will soon be posting the outline on the Facebook Group Page  after the weekend, so if you have not joined the group yet please jump on in and take part in the next challenge! You can find us HERE: 
And here is a clue for what the next challenge will be all about… 🙂