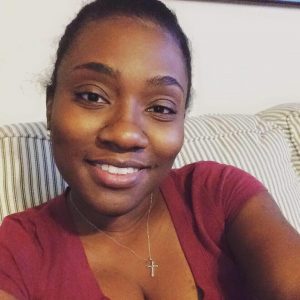 Introduction:  Bren Boone is right at the top of my list of artists I have not yet had the pleasure of meeting in person.  If you have seen Bren's work, you know why.  Her hand spun yarns are pure perfection.  I own a skein and I can tell you, there is nothing else like it.  A couple of months ago, I indulged myself and purchased a skein of Bren's made of 100% cashmere.  Delightful does not being to describe the delicious confection that I received.  I will eventually use the yarn — nothing is off limits in my stash — but for right now, I am treasuring it.  We are so pleased to present this interview to you on this amazing hand spinner! 
Arlene Thayer (AT):  Hey Bren! So, of the many things we are chomping at the bit to ask, the first one is about your fiber name: "Snerb Yarn & Fiber" — where did it come from? Why did you choose it?
Bren Boone (BB):  That was a group effort from my family.  I thought using my actual name was arrogant but my name being a part of the name of my business name was also very important to me.  My husband came up with flipping my name backwards.  So instead of Bren's Yarn & Fiber, we thought Snerb Yarn & Fiber would be fun.  It's such a weird name, that we thought it would be hopefully be memorable.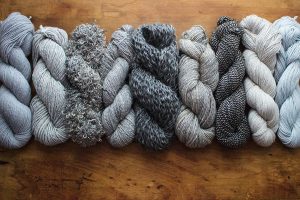 AT:  I love that!  Very cute.  You are an amazing knitter, I assume that came first for you as sort of your "gateway" into fiber…true? And, what made you go from using commercial yarns to spinning your own?
BB:  Yes I love to knit.  Knitting is something I hold very very close to my heart.  But I also love yarn.  I love the different qualities a fiber can bring to a certain project.  But most of the time I felt very limited in what I could do with my knitted projects because the yarn wasn't exactly what I wanted.  Maybe it had too much memory or not enough.  Maybe it wasn't the exact colors I wanted or the colors didn't transition the way I wanted them to.  Maybe I wanted something with more texture or less texture. I figured learning to make the yarn myself was the best option for me.  Now I can have exactly what I want the way I envision it in my head.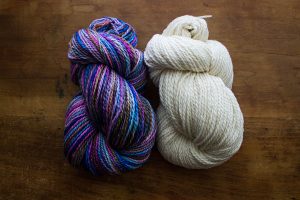 AT:  I totally get that.  I had the same feeling that drove me to learn to spin.  You are an enormously patient spinner and your dedication to getting things right is truly admirable. Tell us about your philosophy around this approach. What kind of equipment do you use to achieve these results?
BB:  I don't see it as being patient.  I'm a person that loves the process from start to finish.  I love performing the steps it takes to get to the final result.  So the entire process is very enjoyable for me.  I learned fairly early into my journey to becoming a spinner, that the preparation of the fiber is very important.  Essentially the type of prep you have is really what makes the yarn look a certain way.  This step is so important to me because I'm a control freak.  I want my yarn to look a certain way so I take my time with preparation.  I use a couple different drum carders, a blending board, hand carders, a few different sets of wool combs and a hackle for most all of my prep work.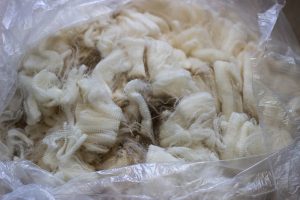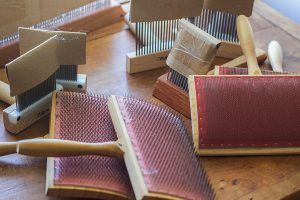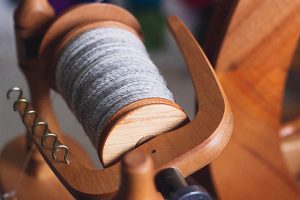 AT:  That is a wonderful outlook!  When did you start branching out into dyeing fiber as well? What made you take that step? And, what are your philosophies in terms of producing colorways?
BB:  Color is very important to me.  I went to college for graphic design and choosing my color palette was always the very first step in my process.  It's the same way with fiber preparation.  I usually already have a project in mind before I even get started so having control over the color is just a part of the process.  I starting learning to dye pretty much at the same time I started learning out to spin.  I figured if I want full control over everything, having control over the color was an essential part of that. I did start with buying from indie dyers but I was learning how to do it for myself at the same time.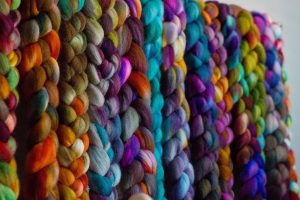 AT:  Describe a perfect day in your fiber life?
BB:  For me, there's no such thing as a bad fiber day.  Every day is a perfect day if I get to work with fiber. Even when I make a mistake or I don't get a result I was expecting, it doesn't bother me.  I see those days as learning something new and that's always a good thing in my mind.  Now I know something new so I can use that to my advantage.  One day I may want to make that "mistake" on purpose because I know what interesting result I'll get from it.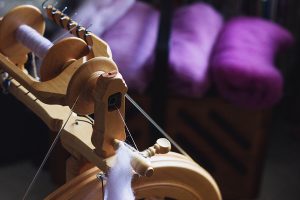 AT:  I love your Facebook group, "A Spinner's Study". There are a lot of spinning oriented groups on Facebook and of course, Ravelry, too. What made you decide to start your own?
BB:  "A Spinner's Study" was something I pondered over for a while.  Though there are a lot of spinning and fiber related groups on Facebook and Ravelry, I really didn't' see a group where people could openly ask questions and get and feedback from others, especially on certain subjects, like dyeing. Sometimes spinning and dyeing can be super competitive and people can be a bit tight lipped about sharing techniques.  I just never agreed with that frame of mind.  The fiber community is small when you really think about it.  We need to lift each other up and support each other, rather than be secretive.  Freely sharing my knowledge has never impacted poorly for my business.  It's had the complete opposite effect.  That's what the group is all about.  Being able to learn from one another bring us closer as a community.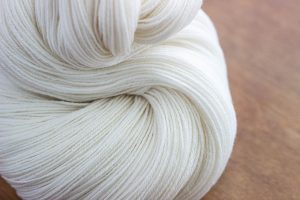 AT:  Mission accomplished!  You have done a wonderful job with the group.  Who are your fiber "heroes" and who would you like to take a class from if you had the chance?
BB:  So many!!  Arlene Thayer, Suzy Brown, Esther Rogers, Jacey Boggs-Faulkner, Sarah Anderson, Natalie Redding & Maggie Casey to name a few.  I'd take a class from them any day of the week!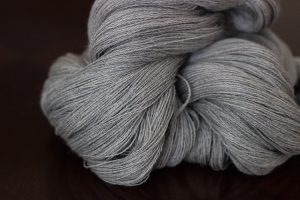 AT:  Thank you so much for including me.  I feel the same about you!  You are an awesome knitter and spinner as we've discussed. Are there other fiber arts you practice as well and how does it all fit together?
BB:  I also love to crochet but I'm not very good at it LOL. I also love weaving.  I just bought a floor loom and I'm obsessed with learning everything I can.  I also would love to learn macrame and needle felting.  It all fits together because it's all about yarn!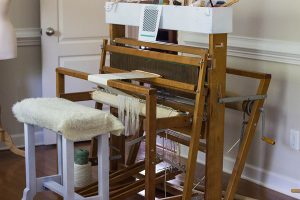 AT:  What are your current goals for yourself as far as fiber arts goes?
BB:  Teaching to a bigger audience.  I love to help others learn to spin yarn.  It brings me so much joy and happiness when I see someone have that "aha" moment and to know I had something to do with that, even if it's only in a small way.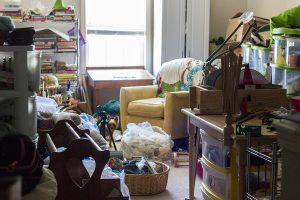 AT:  What is your favorite guilty pleasure?
BB:  My guilty pleasure?  A good audio book, some coffee or tea and chocolate and to spin the day away. I could do it every day and never get tired.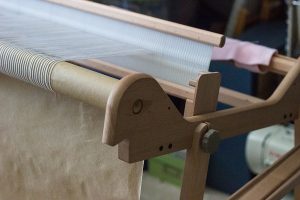 AT:  Thank you so much Bren for taking the time to give us a peak into your lovely, fibery world!  We look forward to seeing where your passion and talent take you.  You are an inspiration.