Thank you for joining for our FiberyGoodness Colour Blending course! We hope you will enjoy this stand alone self paced journey through colour and fiber preparation tools.
You will see this page whenever you login to the website, so if you lose or misplace your course materials you can always pop back here and redownload them
Please follow this link for your Colour Blending course Ebook!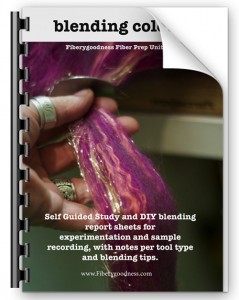 We hope you have much enjoyment from the exercises and colour play!