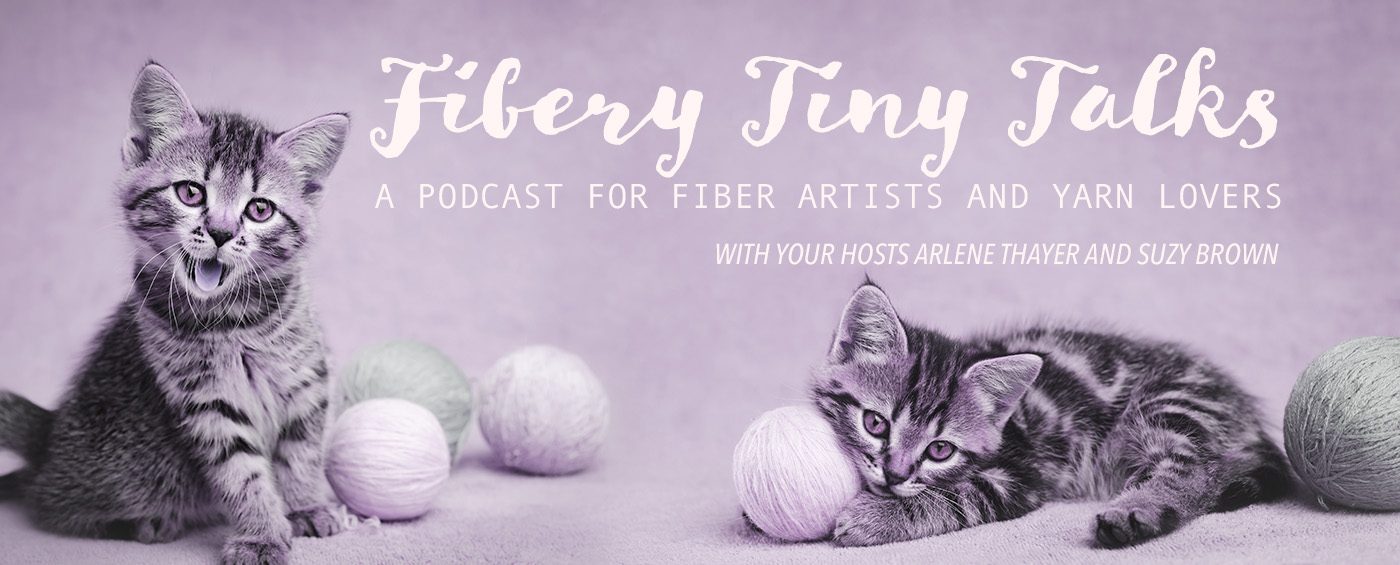 Welcome to the Fiberygoodness tinyStudio magazine Podcast 'TinyTalks', with your hosts Arlene Thayer yoga teacher, spinner, knitter extraordinaire and all round wise person, and myself Suzy Brown aka Woolwench, passionate fiber artist, and owner publisher of indie magazine tinyStudio Creative Life. Join us as we chat about all the behind the scenes at the magazine, creative projects we are working on, life and fiber hacks, and, just like in our magazine content, ways to boost your creativity and maximise your moments of fiber art inspiration.
We will be back every month with a new episode to share with you! From time to time we will have some lovely guests along to chat with us about their fiber related activities, business, or experience, and in between Arlene and Suzy will have plenty to share with you!
Please feel free to listen here and subscribe to our feed direct or find us and subscribe on Spotify, Apple Podcasts, or Google Podcasts!
Episode 5 Notes: This episode is all about how Arlene and Suzy 'finish' their yarns and knit or woven items. There is a video to accompany this podcast in which Suzy demonstrates a method of finishing a singles yarn that works to permanently stabilise the yarn and make it more durable – please view on our YouTube Channel: https://youtu.be/ItevBWY6maQ– or right here!