As as celebration of 12 months of tinyStudio Creative Life magazine, I would like to share with you the free Special Edition Issue that combines articles and features from each of the Four issues created in our first year of publication. I had so much trouble selecting which articles to include, there is so much richness and incredible content in each issue, what follows here is literally just a taste of the entire dish!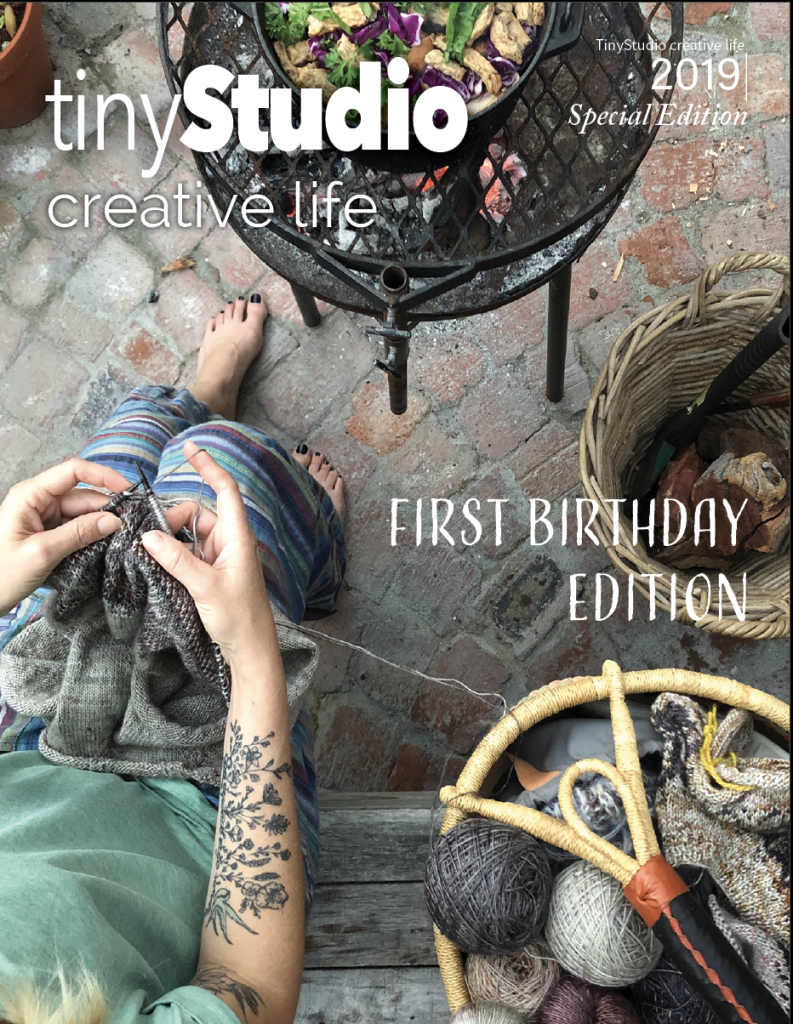 This magazine has become my greatest passion and complete creative focus in the last 12 months. I have had the most wonderful contact with fiber artists and tool makers around the globe, and at times have even been brought to tears by the generosity of these creative people. I am utterly grateful to those who have given me their trust in bringing their unique and beautiful fiber stories to our community of subscribers. My biggest goal is to give you an amazing magazine experience every time you open each Issue, I hope to inspire, motivate, spark new ideas, and bring you great pleasure with the stunning eye candy and in depth articles and tutorials.
As well as the magazine I am also loving creating the fortnightly video podcasts , our library is really building up, and it's great that new subscribers can also go back and watch any and all tinyStudio TV episodes no matter when they subscribe. I hope this way you get to know me too, and feel free to contact me with requests or questions too!
Please enjoy this special Issue at your leisure, and if you are excited by tinyStudio Creative Life,  please feel free to share this page link, or even just the download link to the magazine with your friends and fellow fiber artists too! There are no restrictions on how or where you can share this issue so I hope it will bring inspiration and joy to fiber artists around the world!
Click the .PDF link to download and save to any device
Click the .EPUB link to download and save to your Apple 'Books' app on any Apple device.
Please allow some time for the download to complete as this is over 120 pages of fibery goodness and takes a little while to get there 🙂
Contact us at info@fiberygoodness.com if you have any problems or questions. And don't forget to subscribe at any time to get immediate access to whichever issue is Current!
If you love this issue and would like to purchase a print copy, please follow this link to view the sample pages and order your paper copy direct from Blurb!