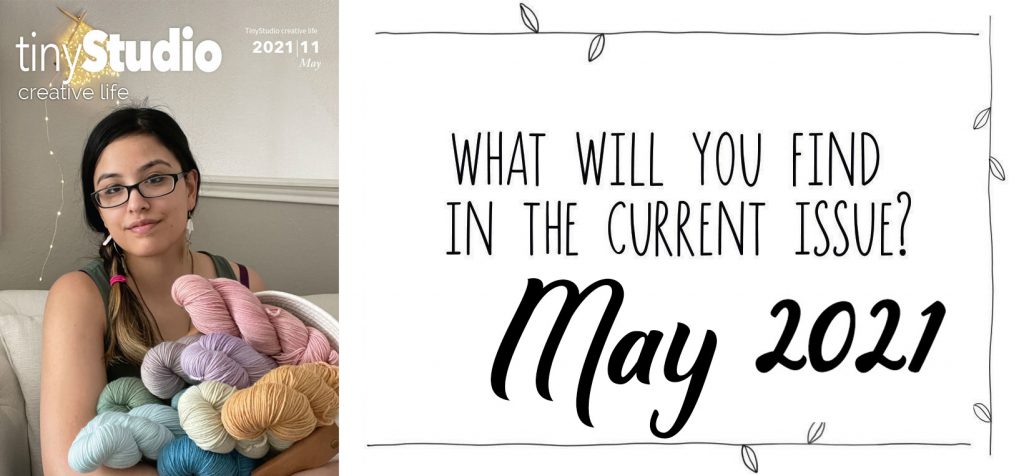 Or scroll down to purchase without subscribing

I am very proud to bring you Issue 11
of tinyStudio Creative Life Magazine!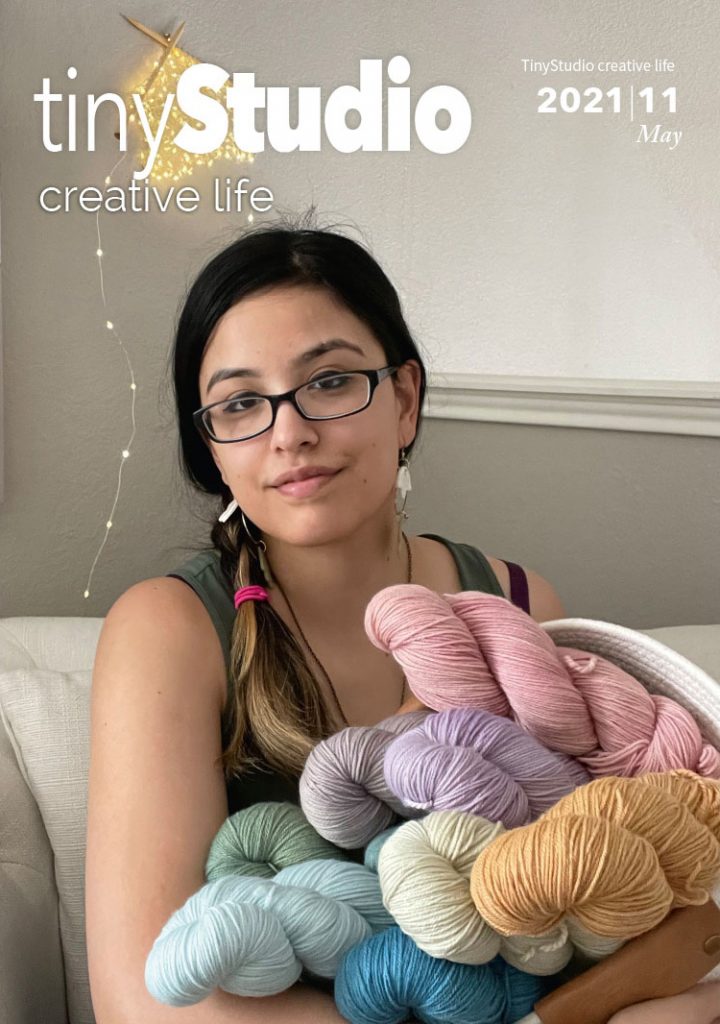 We have just released Issue 11, and we are delighted to bring you this issue full of natural beauty, creative inspiration, and the stories of makers who share our love of all things fiber!
Here is a peek of some of the wonderful articles in this issue! Starting with the cover, provided to us by Francoise Danoy of Aroha Knits (who also has an excellent article in the issue about her natural dyeing journey).
We also have a lovely stitch pattern and tutorial from Lindsey White (you also saw her previous article in Issue 10!)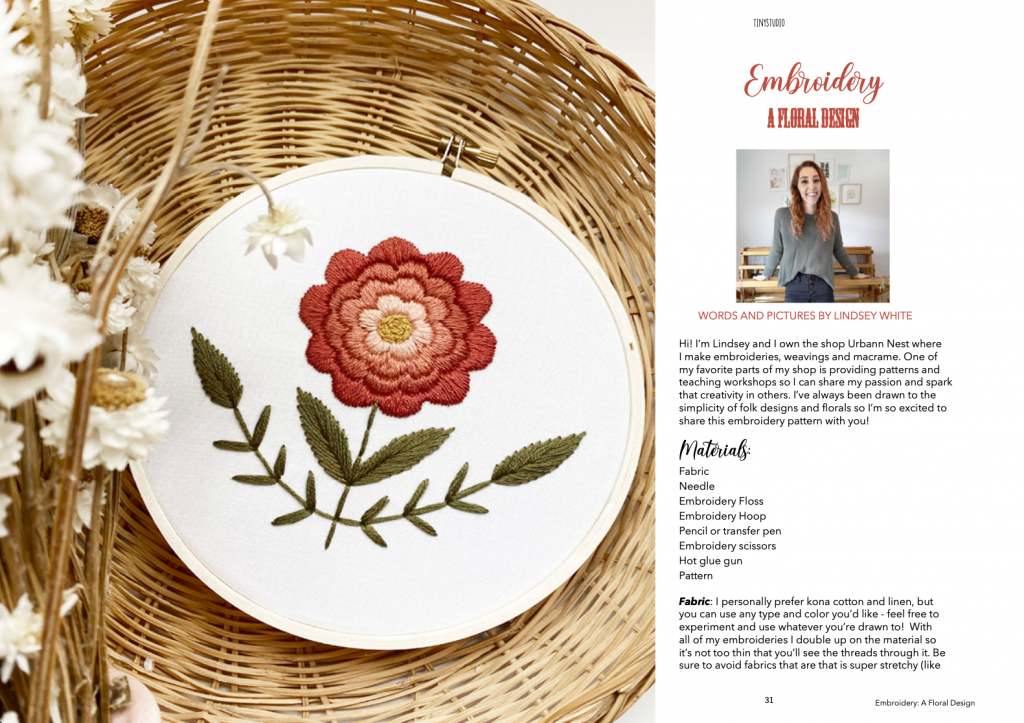 We have an amazing 'Things to Love' feature in this issue, with the inspirational spinning of Christie Garfinkel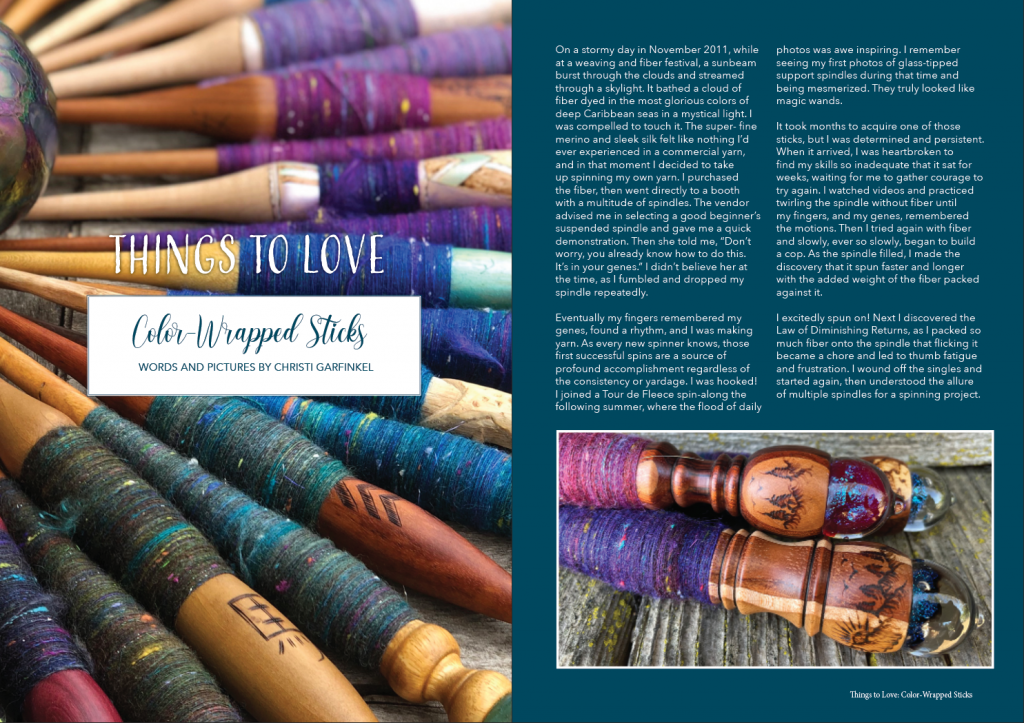 We share in one artist's discovery of their true inspiration, with Jennifer McDaniel. This is truly a journey in many senses of the word and we loved being able to travel it with her.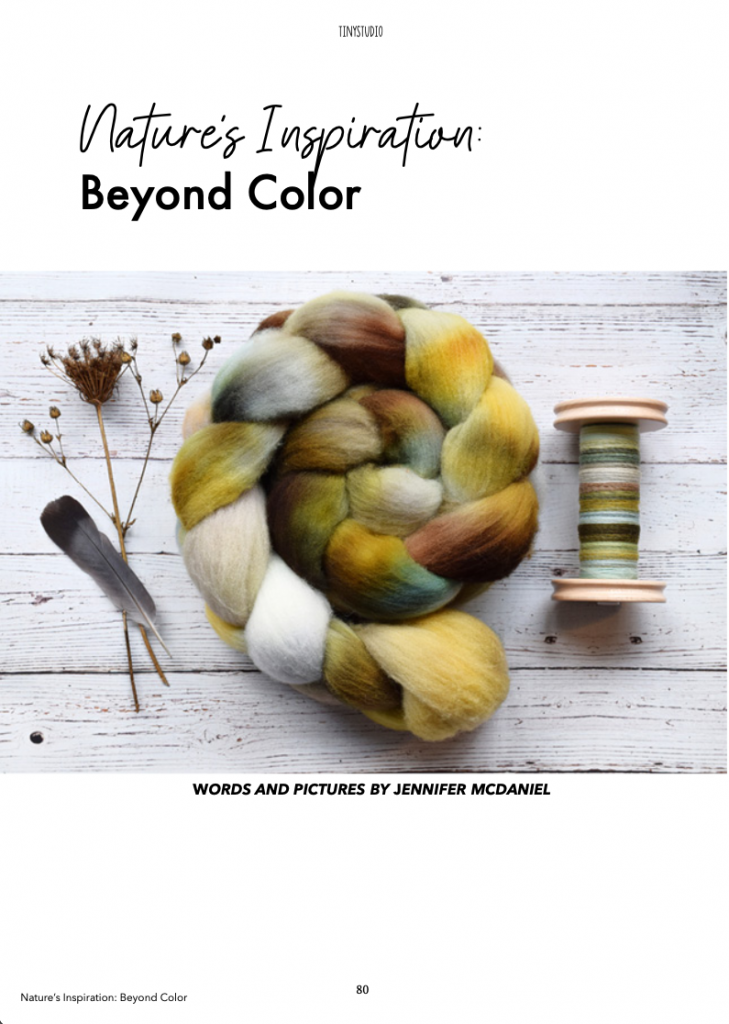 Charan Sachar once again amazes us with an incredibly creative yarn that is unmistakably a "Charan Yarn' in look, colour, and texture 🙂 You will love this step by step tutorial!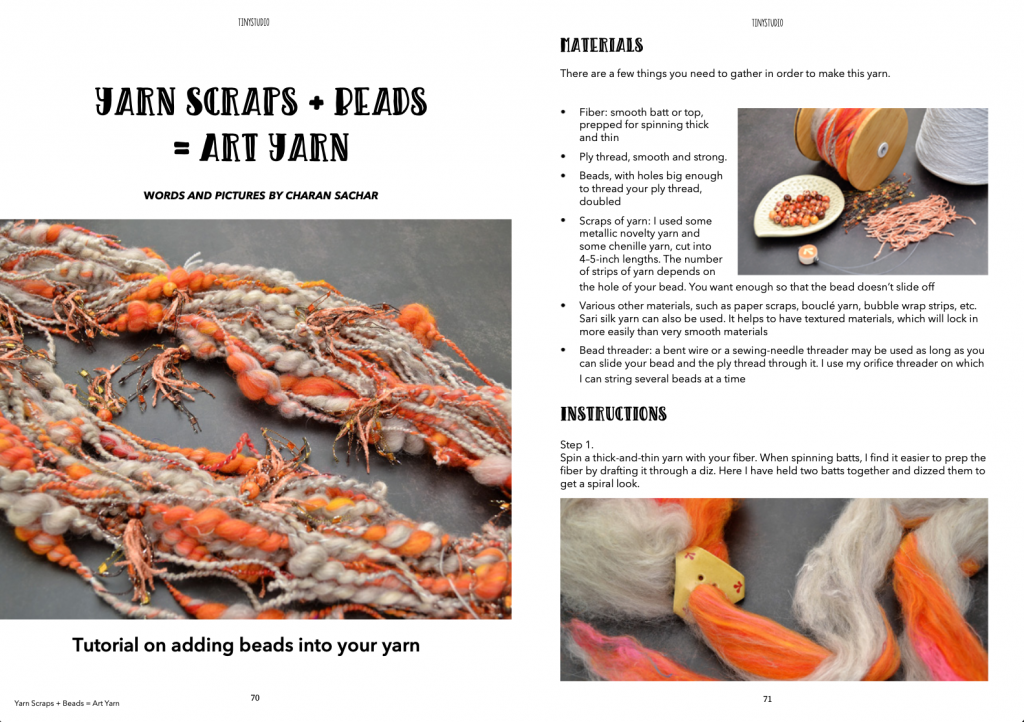 We also have some wonderful weaving once again from the loom of Ineke De Brouwer in the Netherlands. We really enjoy Ineke's stories about where she lives and the history and local legends that inspire her art. This is one of her breathtaking pieces, the article contains the story behind it as well as how she made it.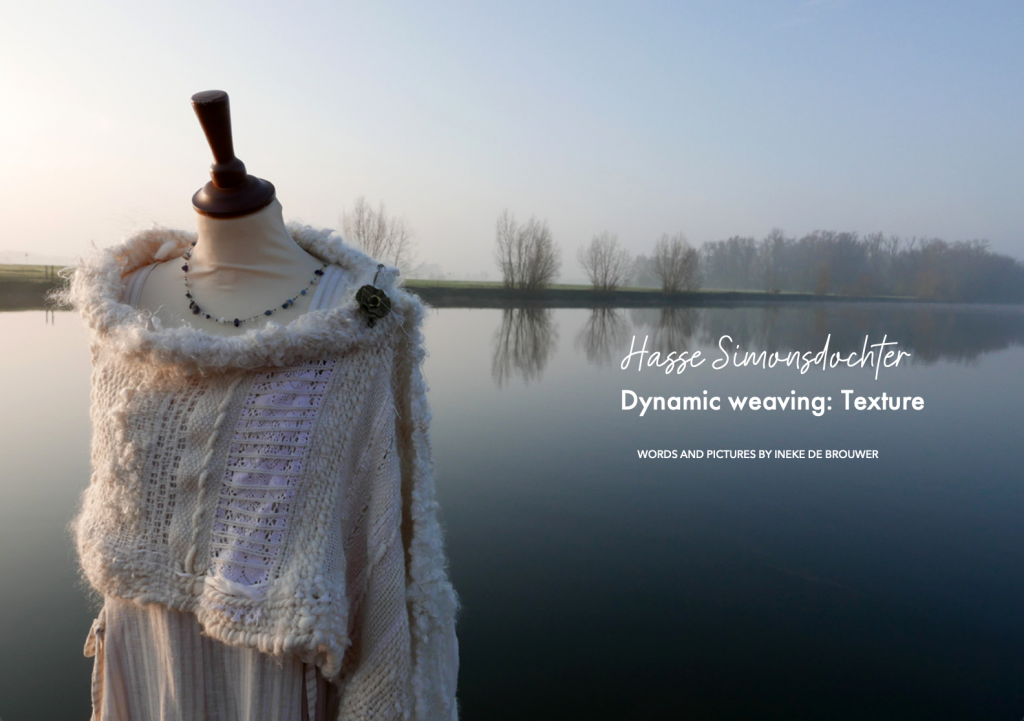 I have contributed my second article in the Fundamentals of Dyeing series, this time it is all about getting rich and gorgeous solid coloured into your yarns, and I loved the process of creating the yarns for this section of the series!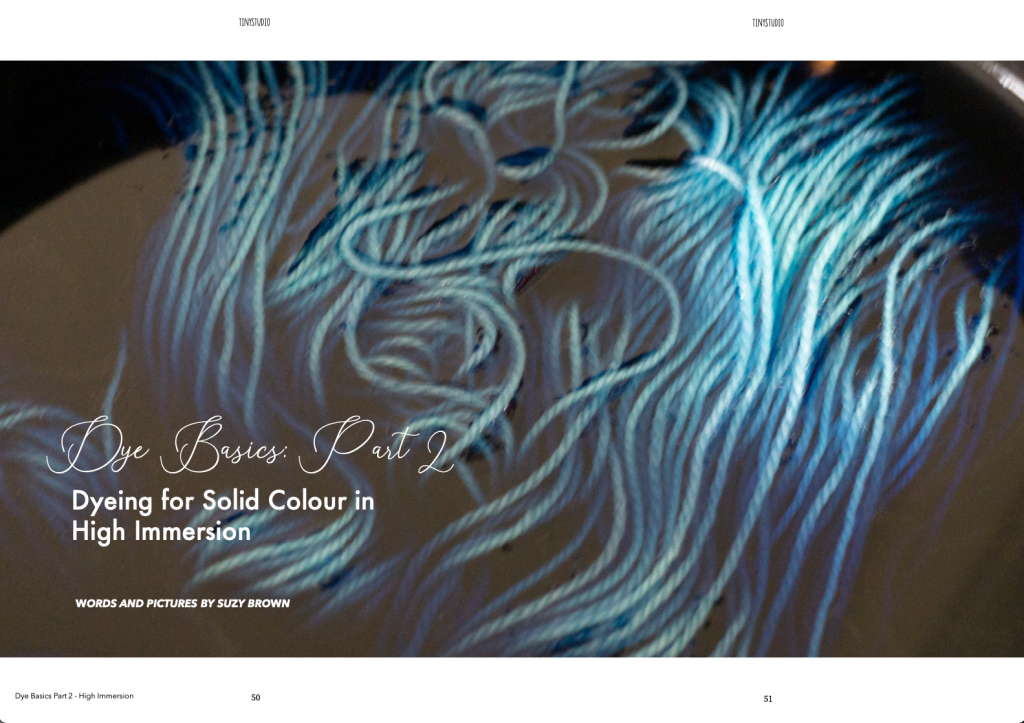 More exciting yarns in this issue, from the biggest chunkiest yarns by Alyssa Krueger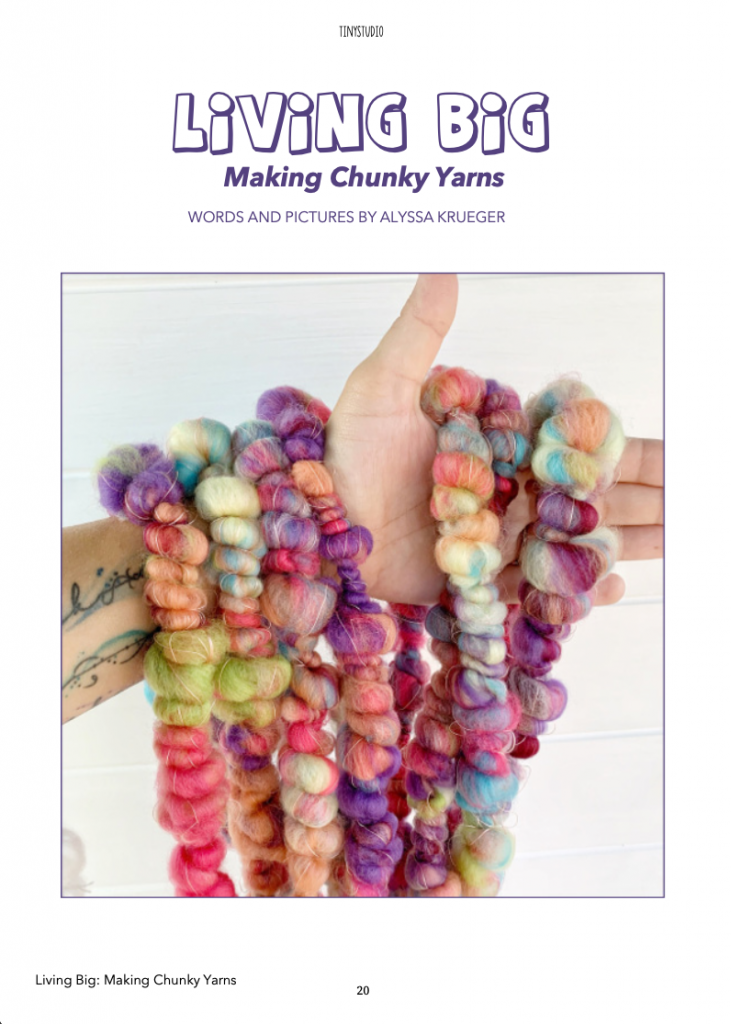 to the finest lace yarns and some excellent tips for making them, from James (Longdraw) Perry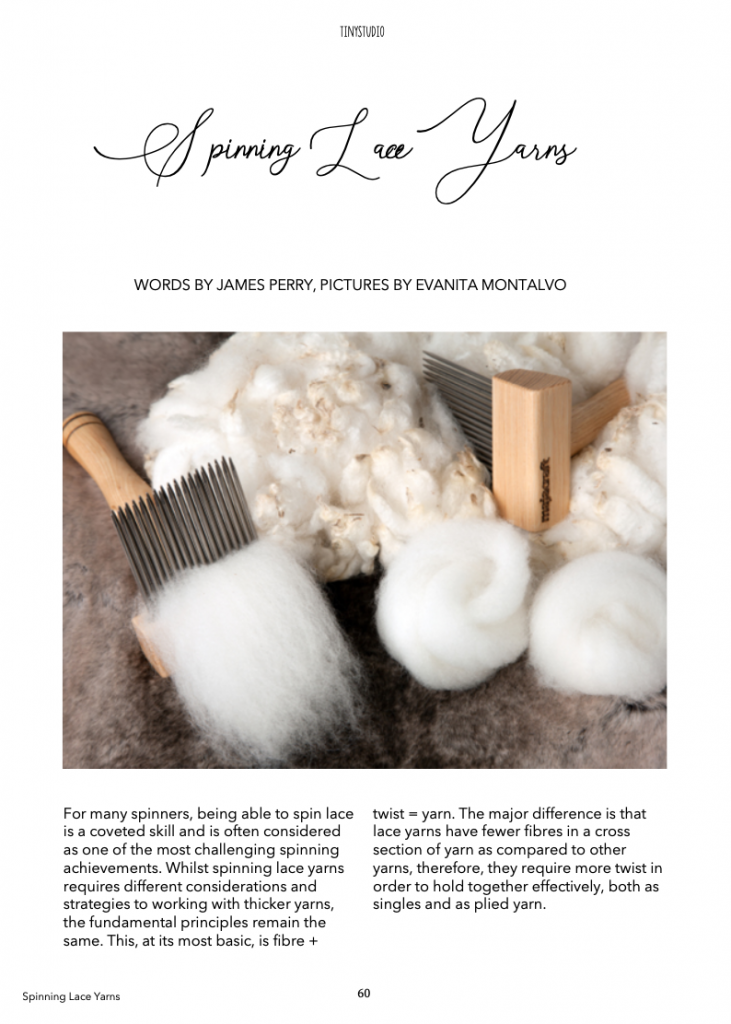 And there is a lot more 🙂 120 pages of gorgeousness plus information, creativity boosts, fascinating stories from the featured artists, and of course tutorials! Our pattern in this issue is a wonderful airy crochet 'Cherry Blossom Stole' from LaVisch Designs, and do not miss the exciting works featured in the Community Makes pages!
Purchase a single Issue – Current Issue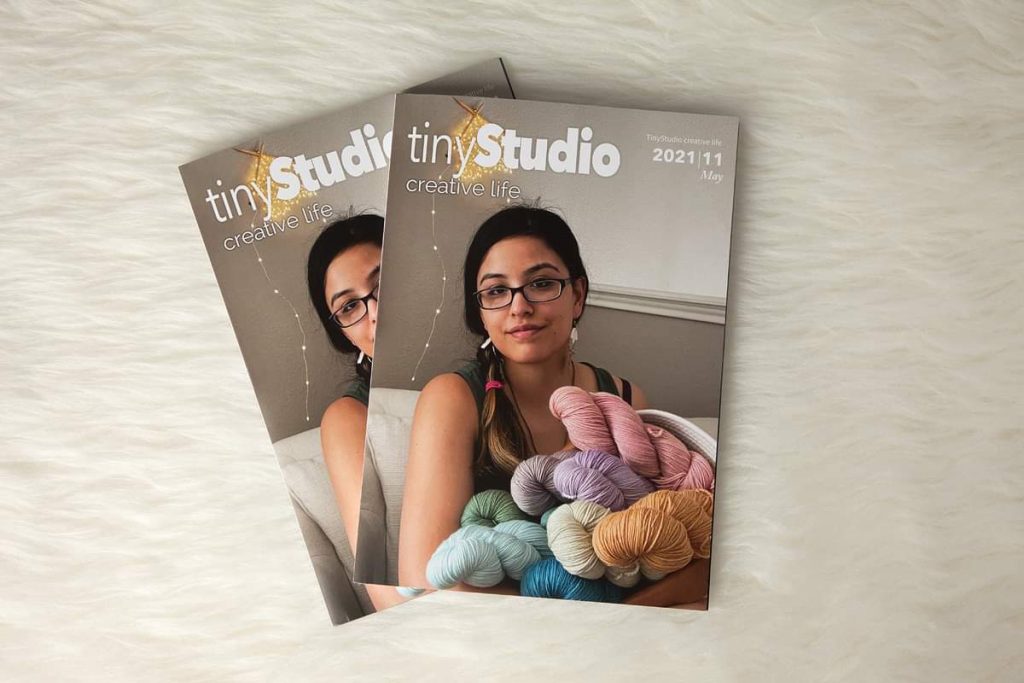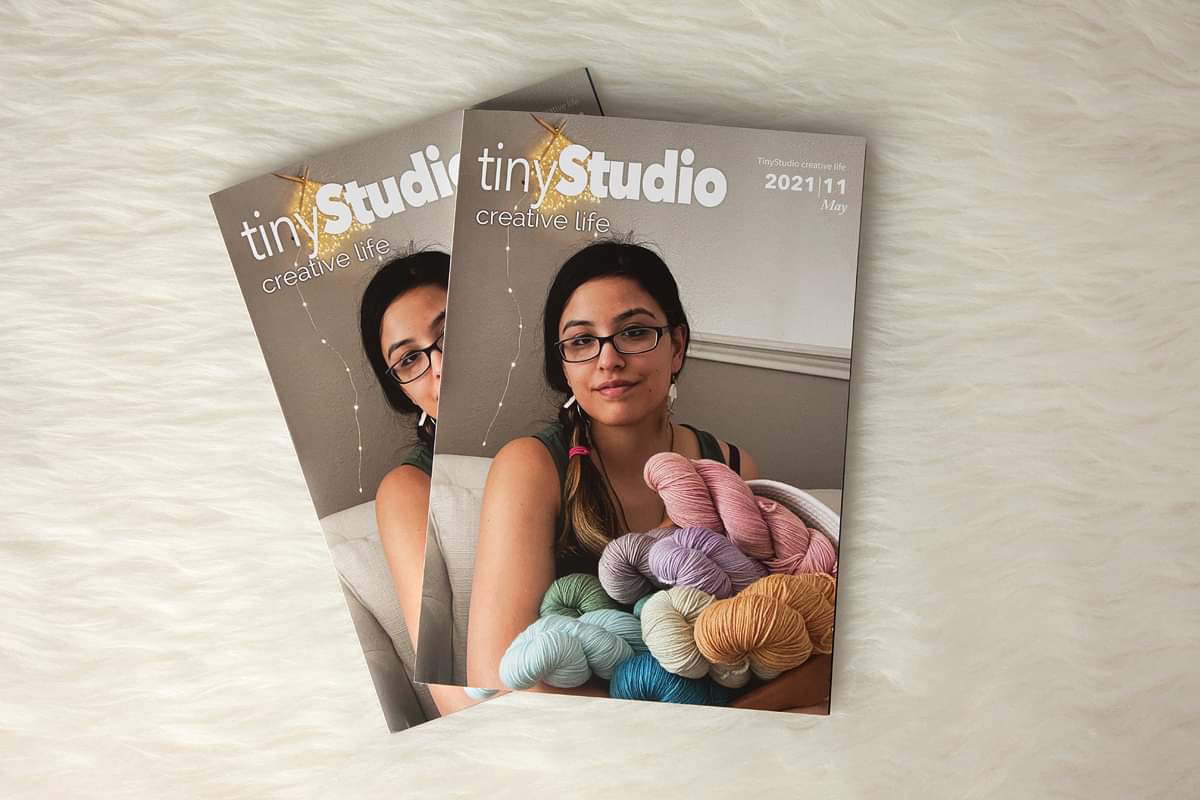 Click the image above to purchase Issue 11 in Print
Do you want to purchase this issue as a one-off ? Click the image above to purchase the print copy, or the button below for digital download! (Look for the email from fiberygoodness.com following checkout or contact us at info@fiberygoodness.com if you do not receive it!)
tinyStudio Digital Magazine Issue 11
We do have so much jam packed into this issue! A big thanks to our wonderful sponsors at Majacraft for helping us to make this happen, and of course to our fantastic subscribers who keep us in coffee and cookies while building each issue!
We hope you will enjoy this issue as much as we have!
We are proud to be sponsored by: