On some of my more recent tinyStudio TV Episodes (sent out to all our lovely magazine subscribers) and also on my YouTube channel, I have been showing my use of the Majacraft Hand Cards and the resulting yarns I have spun after my fleece carding experiments!
This post is my review of the Majacraft 96tpi handcards! Being a Majacraft fan, of course I have had them since they came out, and at the time I was not heavily into hand carding. In fact I was so enamoured of my combing, hackling, and drum carding I didn't think I would be making much use of the hand cards. I was completely and utterly……. wrong!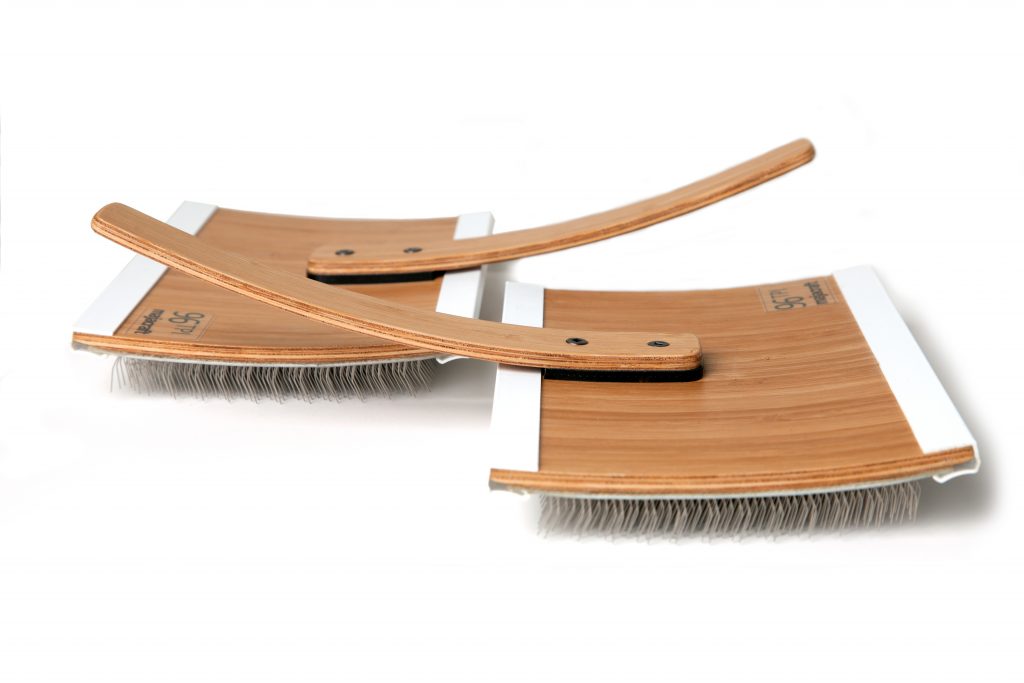 Firstly I am very attracted to the lightness of these hand cards. They are bamboo so they do not feel clunky or heavy in my hands. I feel like I could use these for long periods of fiber prep time without feeling any fatigue. In fact I have! I made a whole box full of these gorgeous punis and spun them into a lovely airy woolen spun yarn.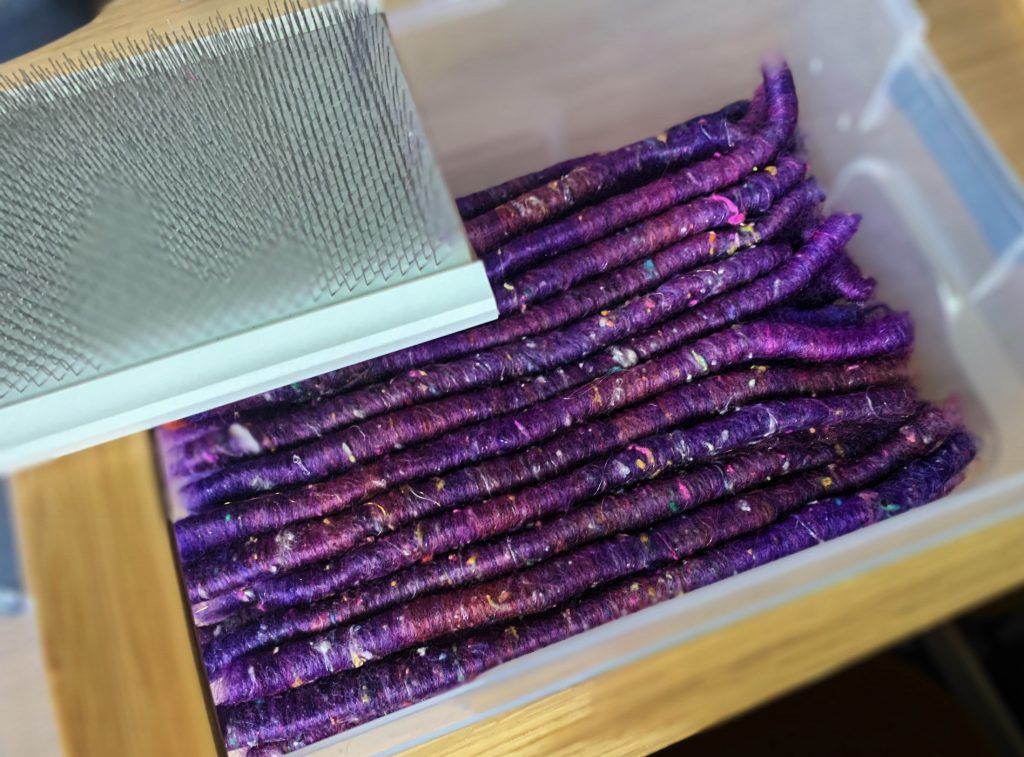 This is a mix of merino, silk, angelina, and silk noil for a gently textured yarn.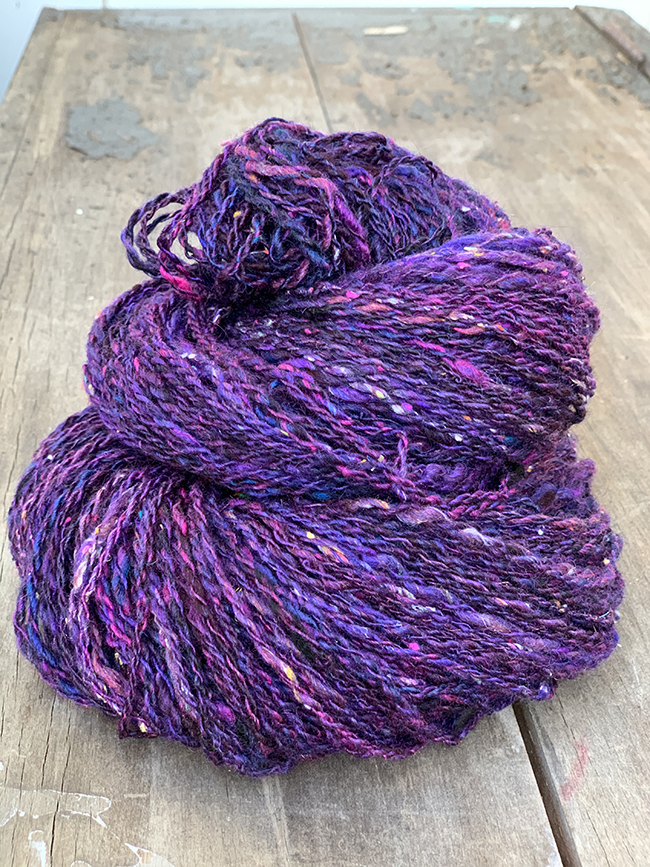 What had begun as a curiosity about hand carding and how I could use this tool, turned into a minor obsession with my discovery of the delights of making and spinning these tubes of pretties into squishy yarns.
I tried a variety of fibers, including this wonderfully soft and fine camel, mixed with the hand cards with mulberry silk top and again the angelina and silk noil blend.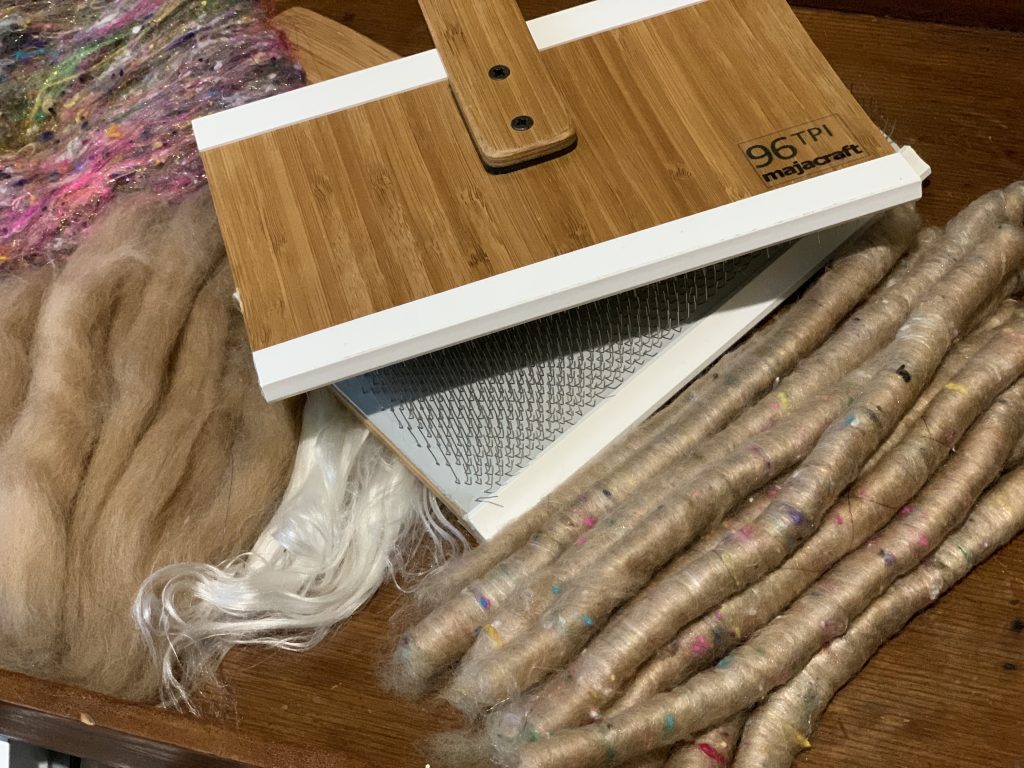 This spun up into a lovely soft woolen yarn, and I also discoverd that when it comes to carding for puni making and longdraw, less is definitely more – loading what seems like very little onto the hand card, actually turns out to be just right when carded and rolled!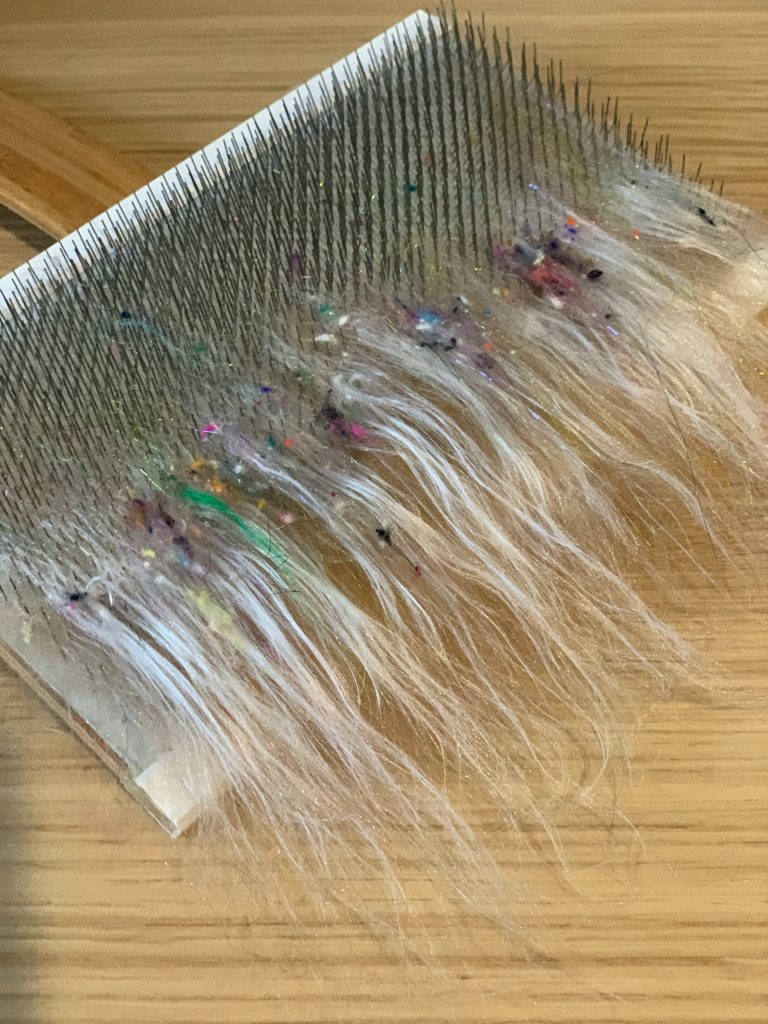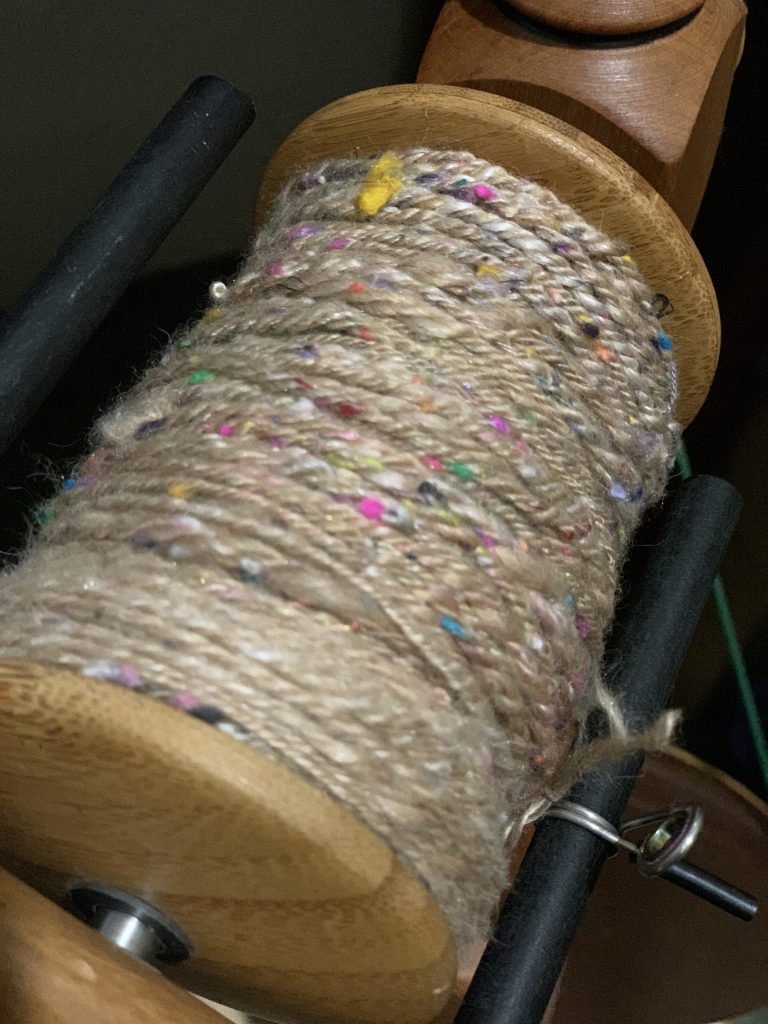 If you are one of our tinyStudio magazine subscribers, you may have read Sue Macniven's article about the differences between American Longdraw, and English longdraw (Issue 7), it is fascinating to learn about the history of spinning! I practiced my English longdraw with these puni blends, and discovered that light airy punis lead to buttery drafting and no arm strain from doing do either. I love the feeling of drawing back the puni and stretching out the thread to the thickness I want before letting it glide onto the wheel once the twist is just right. You can even decide how far you want to draw your arm back by altering the amount you draft back, it can be a looong way, or just a small distance across your body, the fun is the same and so is the spun result!
I also carded some lovely light rolags with my hand carders, airy clouds lightly rolled into a convenient shape for spinning from. For this I used a blend of merino and silk in some lovely warm colours. This is also the image we used for some of the early publicity materials for Majacrafts launch of the handcards. Some of my favourite colours 🙂 You can also see how much more open and airy this rolag is compared to the punis, and it also drafted out very easily. I actually like this preparation for spinning in the American longdraw style, in which the fiber is drafted back and back as the twist follows it up the length of the yarn. It feels a little more controlled to do this, but with the more open fibers it also means I can get a bit more consistancy than I do when I spin this larger kind of rolag in English longdraw. Others may differ in this and I think it is largely a matter of personal preference and also probably more practice!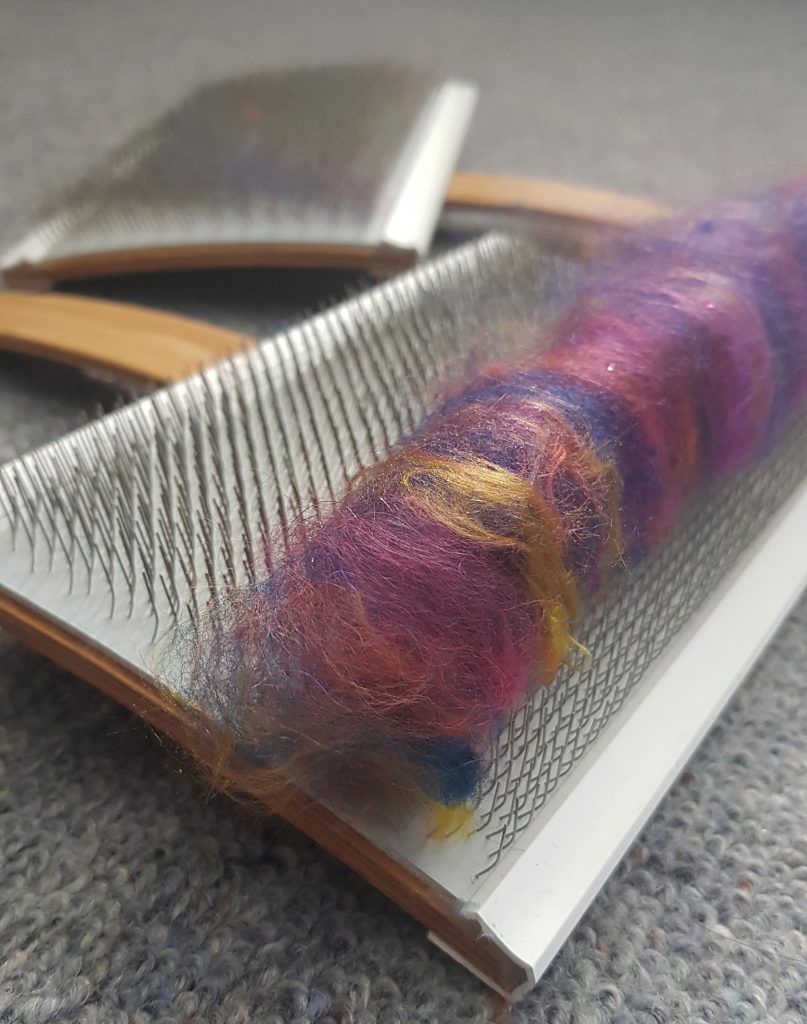 So what I can say about these handcards is that over the year I have had them, my hand carding has gone from zero to one hundred, if not in skill, then certainly in fiber prep preference! It is so quick, easy, portable, and handy to pick up and put down between other activities.
These Majacraft hand cards have inspired me to explore this aspect of spinning, creating lovely warm woollen yarns that I enjoy making. The lightweight, 320gm (0.7lb) for the set, means I can keep carding for a long time in comfort, I always look forward to using them too. The gentle curve of the card itself is followed through in the handle, making it easy to hold as well as provide the possibility for a nice, almost automatic rocking motion of the hand cards when transferring the fiber. I do think beautiful tools enhance the enjoyment of using them!
And if you are wondering what I am making with my woollen yarns, here is my latest knit, done on big needles to enhance the airiness of the yarn and make the most of the bounce. It is a simple garter stitch scarf, made by casting on 3 stitches and increasing one every other row till I got the width I wanted. I drew the beehive yarn along one side, weaving it in and out of the edge as I knitted, and I added two rows every once in a while of the lock yarn to add texture. I am very happy with the lightness and drape as well as the coziness of this scarf and I am looking forward to wearing it next winter!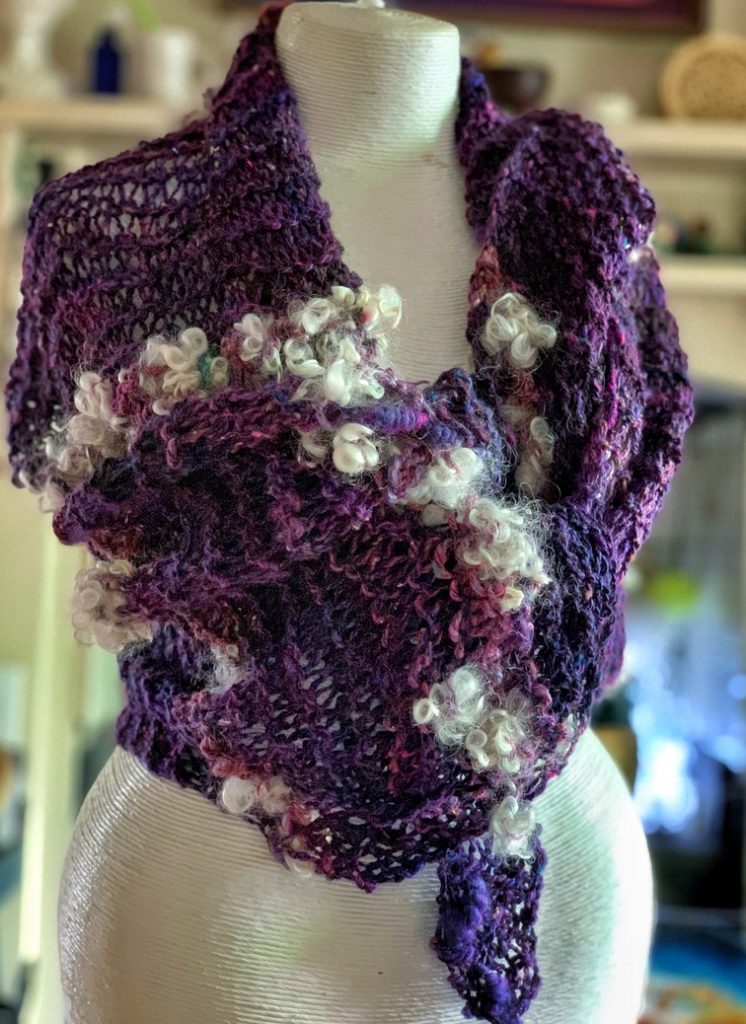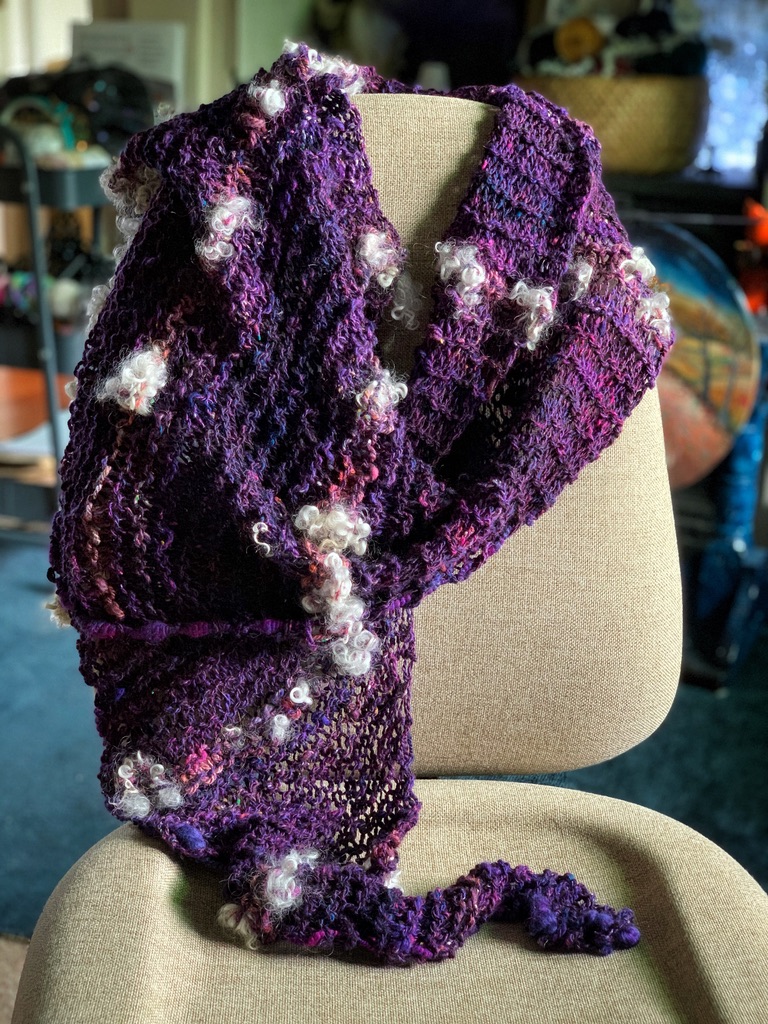 If you are looking for your own set of hand cards, I can recommend these for their ease of use, practicality, and modern styling. Take a look on the Majacraft website, where you can also find your closest dealer to order if you decided you need these too!
www.majacraft.co.nz