We have a new Fiberygoodness Artist in Residence!
It has been quite some time since we were able to support a fiber artist through a project as a 'virtual' artist in residence, but this is one of those moments when you just know that the fates have aligned and the decision is made easily.
I would like to introduce to you our new Artist in Residence: Charan Sachar!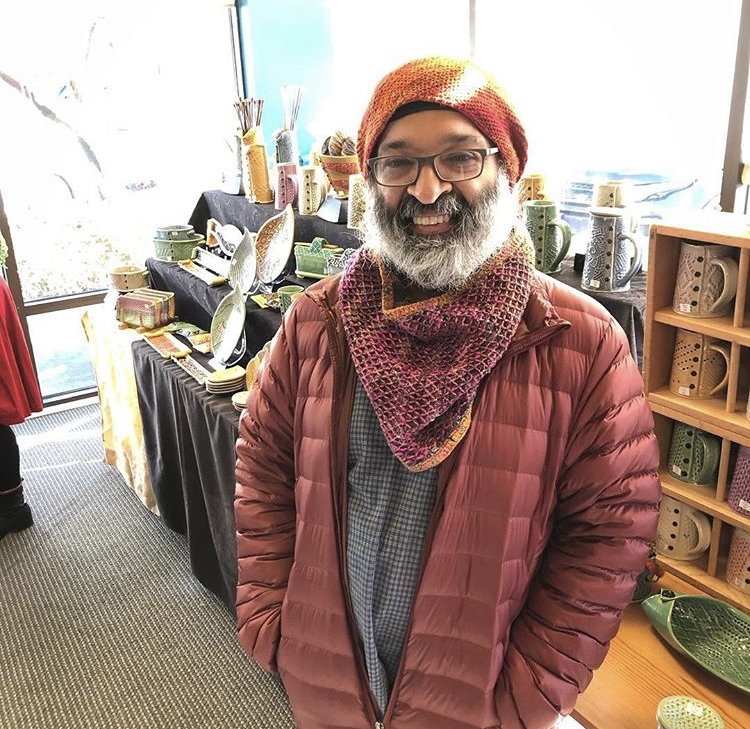 I first heard about Charan through the shared online excitement over his amazing ceramics, created with special interest for yarn artists and makers. The 'knit' mugs Charan makes are my particular favourites! From discovering the rich palettes that Charan uses, and the decorative style of his ceramics, I soon also found that he knits and spins as well!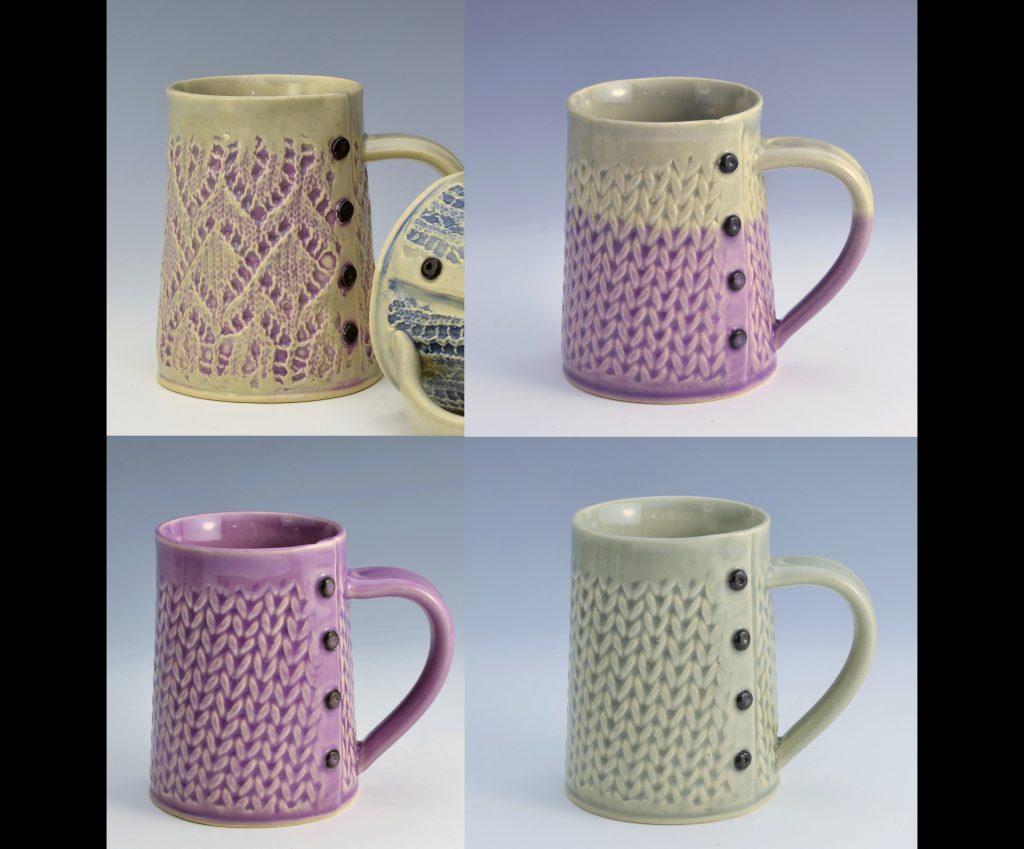 Once I started following Charan's 'Creative with Clay' activities on Facebook, and enjoying the livestreams he regularly shares, I really started taking even more notice when I saw he was sharing his spinning as well!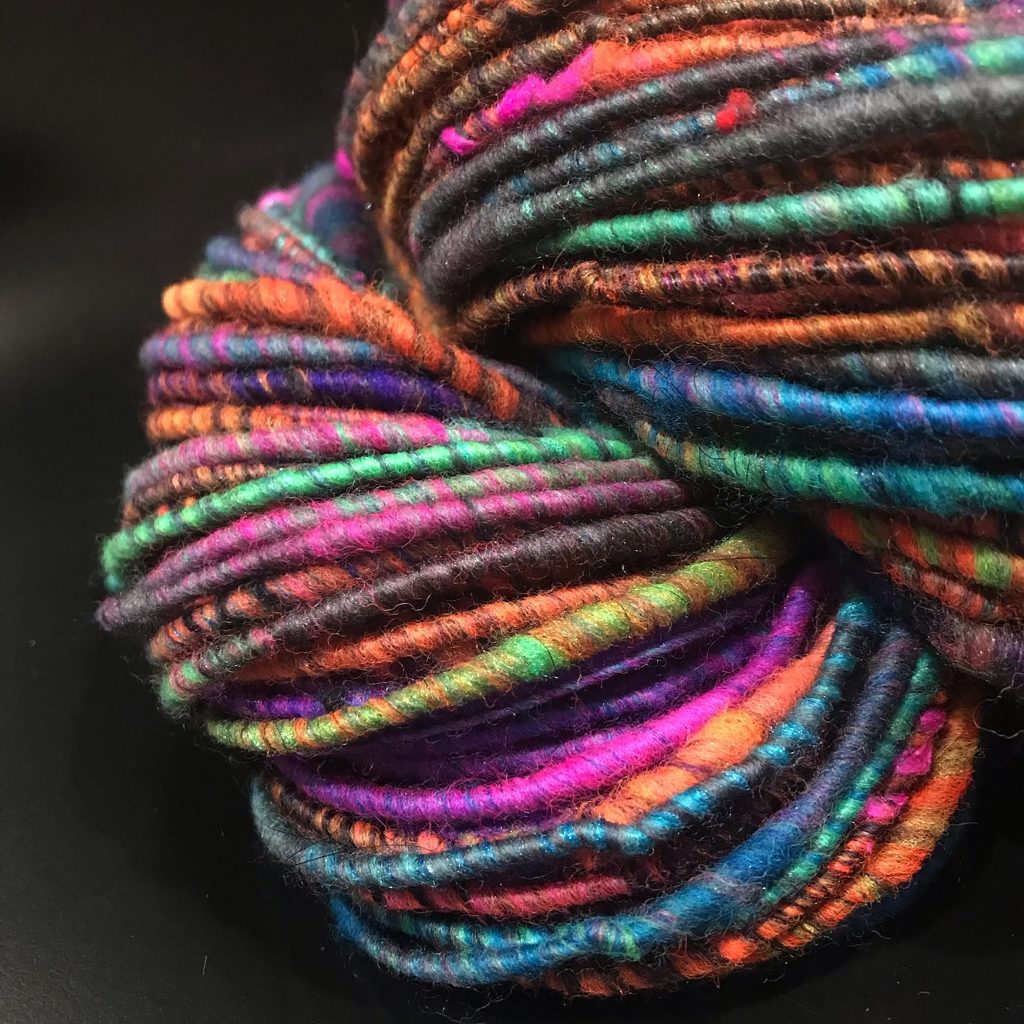 I have been continually impressed to see how Charan fearlessly experiments with fiber, progressing his knowledge and understanding of spinning as he works through yarn constructions, developing a really good understanding of twist and techniques to create some amazing texturally rich yarns. Not only this, but Charan continues to look for new ways to do things, following his curiosity and allowing it to guide his practice.
We are really excited to have Charan join us at Fiberygoodness as our Artist in Residence! This means that over the next few months Charan will be sharing his processes and spinning activities with us, through the blog here, in our Facebook group, in the tinyStudio Creative Life magazine, and of course in our tinyStudio TV episodes from time to time as well.
The goal for our Artist in Residence program is to support the artist to focus in on a project, to collaborate and support them in achieving the results they want. With the generous sponsorship of Majacraft, we have been able to provide Charan with an Aura, which we hope will allow him to expand the range of textured yarns he can create!
I will now hand you over to Charan, please join us in welcoming him!
______________________________________________________________________________
This is Charan Sachar, the potter and artist behind Creative with Clay. I am so thrilled and excited to be selected as part of the FiberyGoodness "Artist in Residence" program.
If you are familiar with my work/story, you would know that I have deep connection with fiber, fabric, textiles and everything that embellishes them. My main work still revolves around clay and making pottery that is connected with my passion of everything fiber related. Ever since I started making pottery (since 2000), I wanted the surfaces to look like fabric… in shape, surface, texture and color.
It was in 2014 that I found knitting and jumped into the world of yarn and fiber. Within a few years, I jumped into weaving and spinning my own yarns. I tend to enjoy complex challenges and have always wanted to push my limits and make unique art yarns, along with traditional yarns.
The more I spin, the more possibilities I find. Materials, fiber prep, drafting, spinning techniques, color management just add to the ways one can make yarn.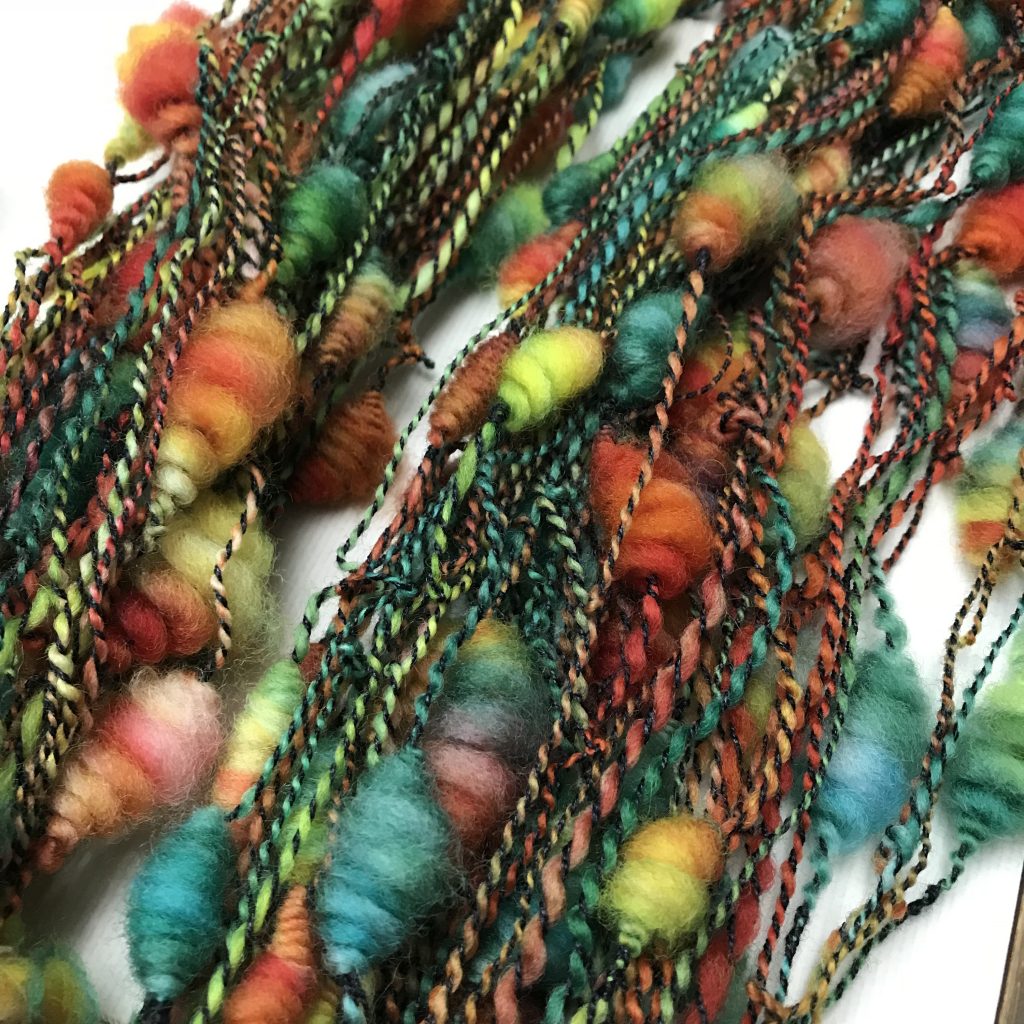 This year, I have been spending more time prepping fiber and spinning. I even got a drum carder and have been trying different art yarns. I have always worked on a scotch tension wheel and had been sharing my process during my live streams. Evanita Montalvo and Suzy Brown, noticed some of my struggles and am thrilled that they reached out to me for the "Artist in Residence" program.
I feel this is perfect timing, because with limited shows and reduced travel during this pandemic, I have more time to work on my spinning skills. I have always wanted to spin on the Majacraft Aura, seeing Suzy Brown's videos.
During the Artist in Residence, I hope to make my traditional yarns getting accustomed to the wheel and then make art yarns that I am familiar with. And eventually pushing my limits to make yarns I haven't tried yet. Like lock spinning, add ins, halos, cocoons, … possibilities are endless and I hope you enjoy following my journey.
______________________________________________________________________________
Please follow along on our Artist in Residence page (linked in the top menu on the website) and right here on the blog where you will find updates from Charan monthly. We will also be enjoying some of Charan's livestreams on our Facebook group page so be sure to follow us there too! (https://www.facebook.com/groups/tinyStudioMagazine)
To see even more of Charan's work, be sure to visit and bookmark his website https://www.creativewithclay.com

tinystudio Magazine subscribers will also get to join us for some video chats and articles in upcoming magazine issues!