Hiya everyone,
Next month starts one of my absolute favorite only fibery events Tour de Fleece! For anyone who may not be aware of this event it's a super fun one that takes place online mostly on Ravelry and in some Facebook groups as well as offline through spinning guilds and groups of friends. This event was named after Tour de France an annual multiple stage bicycle event help in France over the course of three weeks in July. This year it starts on July 7th and will run until July 29th. The concept of the event is to challenge yourself, spin, and of course have fun! For this event everyone sets up challenges for themselves, goals they would like to obtain whether it's something as simple as finishing some outstanding projects, spinning a new project, spinning 10 minutes a day or even tackling more difficult challenges such as spinning sweater quantities or learning new techniques. Each day that you spin you share your progress with your teams.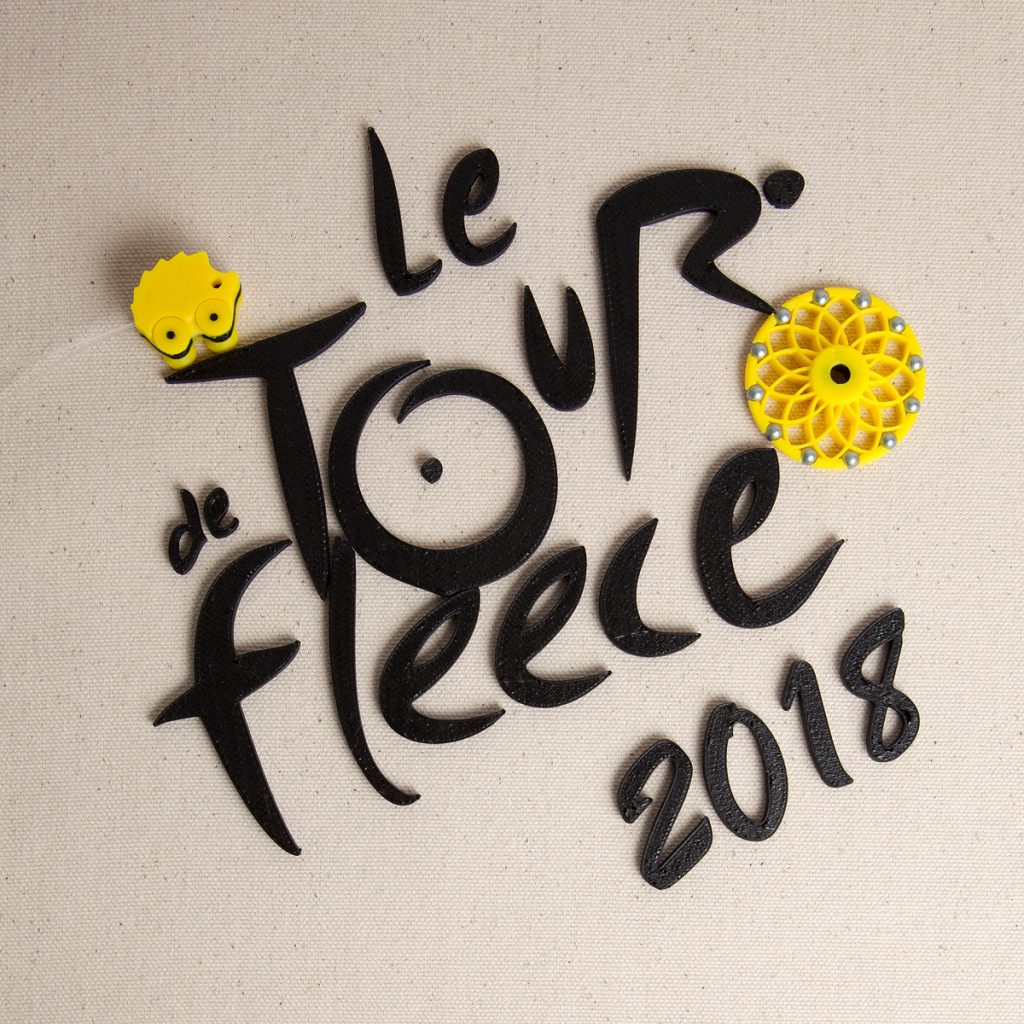 Participants can join Official Tour de Fleece group teams which have names inspired by the actual Tour de France on the Tour de Fleece group as well as Wild Card Teams which are formed by people who wish to make their own teams whether it's a sponsored team like those affiliated with a specific fiber shops(dyers, wheel makers, spindle makers etc) or groups of friends or guilds. Some teams have a lot of rules and structure while other groups are more relaxed. Each team has a captain(s) who leads and organizes the team. Some teams host special challenges and some have prize giveaways during and/or at the end of the event to celebrate everyone's accomplishments.
During the event you spin daily or as often as you can. Each day you share the progress you have made by sharing photos with your teams. This is my absolute favorite part of this event, being able to see how everyone progresses along on their projects. It's so inspiring seeing a project from start to finish, cheering them along as they progress. Everyone is so supportive of each other and looking forward to seeing the finished yarns at the end.
For the past 5 years I have captained two teams, Team Akerworks and Team Jenkins. The captains of the team organize the event for their members and also help cheer everyone on. For Team Akerworks I co-captain it with the super awesome folks at Akerworks. I get the ball rolling on our announcement, create fun team icons and banners, help organize prize donations, and make sure everyone who wants to join gets added to our roster. This year is their 5th year taking part in Tour de Fleece so I went all out on the the banner and team icons. I 3d printed the logos for TdF and Akerworks and combined it with Akerworks products along with a Penny Farthing Bike Adan Akerman designed as a TdF Trophy a few years ago. I shared my idea with Adan and he was extremely excited about the concept but took it one step further mentioning how cool it would be to create a stop animation announcement. I took on the challenge and made this fun little animation to celebrate our 5th year.
The Akerworks team is a very relaxed and super fun team. We allow anyone to join whether or not they have Akerworks products. Due to how many different wheels Akerworks makes bobbins for as well as their variety of spindles there's always a huge variety of spinners. We have such a supportive team both in terms of cheering each other on but also with prizes donated by team members as well as from Akerworks that we give away. We always have a special thread at the end where we have everyone share a photo of everything they accomplished and it's always incredible seeing just how much we all spun. After everyone has posted we host our big raffle to celebrate the end of another amazing TdF event.
Team Jenkins is a team for spinning with Jenkins Turkish spindles and it has a bit more structure. I Co-Captain it with my friend Sharon(Homecraft) and we try to think up challenges that everyone to participate in. These challenges we do play a part in how we do our raffle giveaway at the end. We collaborate together about the challenge and theme for the event as well as sort out how we want to do our announcement and images.  This year Sharon came up with a genius idea to have the theme revolve around how we travel with our spindles. She wanted to focus on having everyone take photos of their spindles wherever they are spinning them. We named the theme "A Turtle's Journey" with turtle in reference to how the cops of Turkish Spindles are fondly called turtles. Last year I designed this adorable Turkish Spindle Turtle the team fondly named Mac so we brought him back this year with a cute little suitcase. He's ready to lead the pack!

With this challenge we hope to see a lot of amazing posts of spindles out and about at places people love to go to. In the past several of our participants have been traveling and love to have their spindles with them so they can spin on the go. For those who won't be traveling we hope for them to take the opportunity to be a tourist in their own town.
Outside of the two teams I captain I like to join a few others. I usually join the Majacraft Team, the Fun Onion(a team with several of my fibery friends), and then a couple of fiber dyer teams. One of my favorite fiber dyer teams is Three Waters Farm. Mary Ann, the owner of Three Waters Farm likes to dye up beautiful TdF themed braids each year. She normally does one with lots of different colors and then a companion braid which is a Semi-solid braid of a coordinating color. This year she's dyed up a colorway called Racing through Puddles and the companion braid is called Race Splash. I love how she does companion braids as they are super fun to spin up for socks which is what I've got planned for mine! She's taking on preorders until June 9th. Orders will ship by June 21st and the remaining ready-to-ship stock will be put in the shop. Racing through Puddles and Race Splash will be available by special order (with an 8 ounce minimum) when the ready-to-ship stock sells out. Last year I loved spinning the colorway so much I snagged another one a few days into the event so I could spin another set.
We still have one more month until the Tour starts. I cannot wait to see all the pretties everyone will be spinning up and how they will be spun up. It's such an inspirational and motivating event. If you are joining in on the fun let us know! What teams do you like to participate in? If you've got plans for what you'd like to spin we'd absolutely love to see photos, you can share those on our Facebook group here! Please also feel free to share your TdF progress on the group once TdF starts!
Happy Spinning!
Evanita