I love it that we are such a global community here on Fiberygoodness, we have wonderful connections throughout Europe, the US, and here in the Southern Hemisphere too. It leads to an amazing diversity of experiences, fibers, and projects!
At the moment here in New Zealand we are well into Autumn, the trees have very much turned and there is a chill in the air that makes me want to snuggle up in front of a blazing fire, watch old musicals, and knit!
Here is a photo I took last week, the reflections in the water and the colour of that tree looked amazing to me, very inspiring!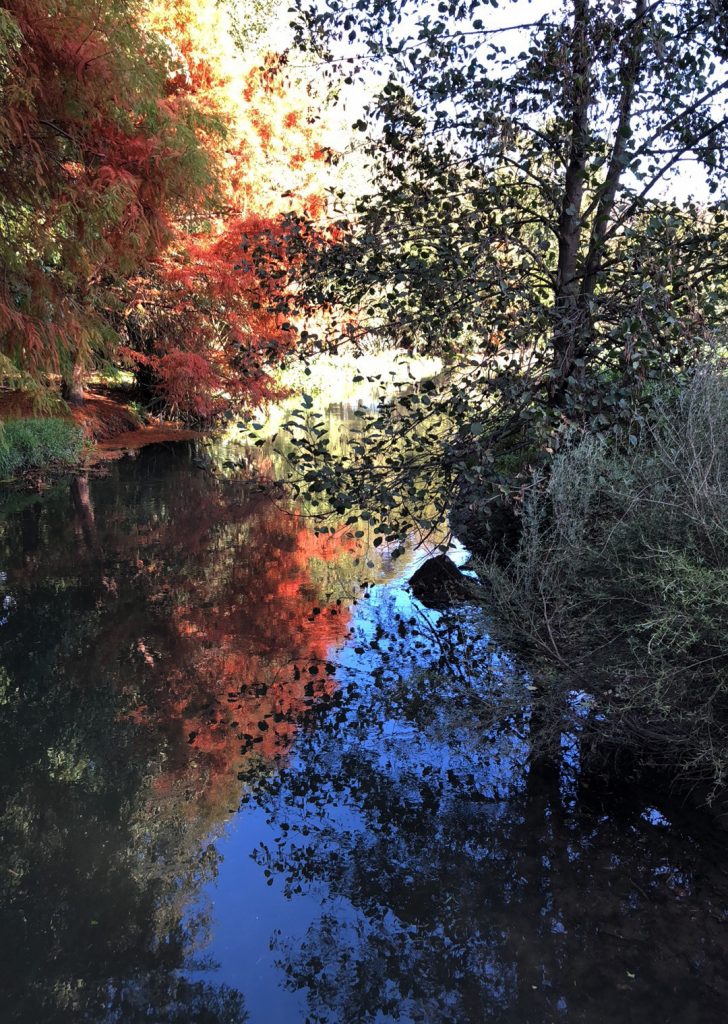 While I am cooling down here it is warming up in the north! And so are the yarns coming in from our current crew of Golden Fleece course journeyers, I have loved seeing the sharing and activity on their private FB group, and watching some of the module one and two yarns evolving. Check out some of the beauty that has been created so far!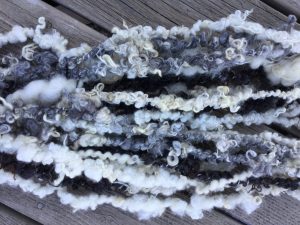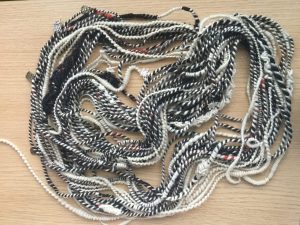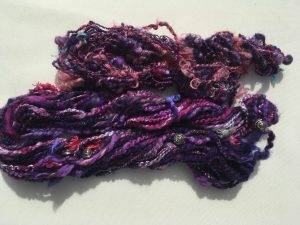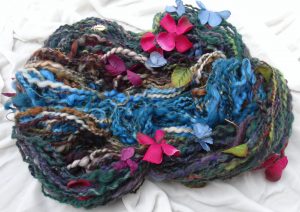 I have loved the stories behind these yarns, each person has created something that has a strong sense of personal meaningfulness, and in doing so have made yarns that are really unique, rather than following a 'spin what I spin' step by step process these artists in our crew are starting from their own inspirational point and building their yarns from scratch, and the results are truly stunning. I also had the great pleasure of meeting Helen Keenan at our New Zealand fiber Festival recently and she had brought along her yarn for me too see in person, it was a real treat for me! I was blown away by the softness and gorgeous feel of her yarn (pictured above) as well as the lovely drape it had, and it was a journey of discovery also to see it close up and realise just how many beads are in there! I wish I could see all the course participants yarns in person 😀 (Thanks Helen that was awesome!)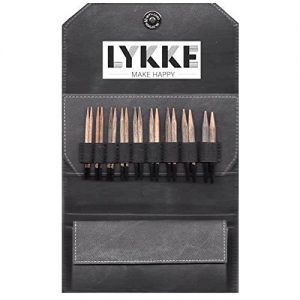 And now I have enjoyed oogling the Golden Fleece yarns I am feeling inspired to go and spin, and in fact I need to now because i bought myself a treat, I justified this to myself by reflecting on the epic number of workshops and travelling I have done in the last month, and the coming winter. Well lets be honest, I would have gotten myself this treat without the justification! I am now eagerly waiting at my postbox for my new set of Lykke Driftwood short interchangable needles. I recently discovered I really like the way the short needles fit my hands for knitting, these are 3.5inches, and I fell in love with these Danish needles.. I mean, driftwood?! Couldnt be more me! I added a pair of extra chunky needles to the order (Size 17 12mm) as I am also planning some bulky knit fingerless mitts in my near future..  I just love the variation of colours in the wood and the organic look of them and I can't wait to get knitting! If you want to treat yourself too follow the link to Amazon 😉 
If you are a Fiberygoodness Facebook group member please keep an eye out over the next few weeks for the occasional pop up tutorial I will be running as livestream events, and I hope to have a special guest soon who will be joining us to run an amazing fibery project in the group!