SCROLL DOWN TO READ ABOUT OUR DIGITAL SUBSCRIPTION PACKAGE TOO!
---
Mindfulness, simplicity, and a conscious approach to fiber crafts. These are the foundations of an inspirational magazine! tinyStudio Creative Life Magazine is created especially for fiber artists of all kinds, spinners and yarn artists. We aim to enhance your fiber life with projects, patterns, creative rituals, fiber artists' stories and articles, ideas for storage and decluttering, ways to reuse and recycle, and articles on fiber producers who themselves adhere to conscious and caring processes. The ultimate lifestyle magazine specifically for people like us, who have a passion for all things fiber!
Why subscribe to tinyStudio Creative Life Magazine?
Firstly, because it is, of course, stunningly beautiful with lots of inspirational eye candy!
Secondly, it contains a wonderfully varied range of articles, features, and projects, all created with the single goal of boosting your creativity and helping you keep your spinning mojo on track.
Thirdly, it will be an escape from the stresses and worries of everyday life, it will remind you to sit back, relax, take time for yourself to refresh your joy and fiber passion!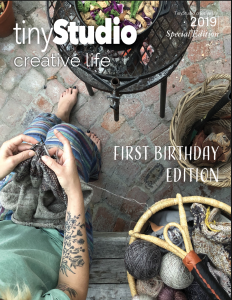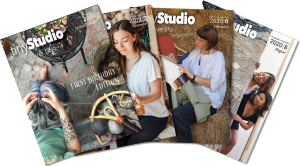 ---
Subscribe to Print!

Please click the button below to find out more about our exquisite Print Issues and subscribe for a whole year of tinyStudio Creative Life inspiration – delivered free to where ever you are in the world!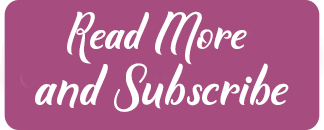 For more information about our launch to print check out our Blog Post
tinyStudio Print Subscription Progress
Check back to see how the status of tinyStudio Print is going. Please make sure to spread the word so we can make sure this print run is successful. Thanks so much to everyone who has supported us so far!
Print Subscribers so far
Amount Needed to Break Even
PLEASE NOTE:
In the event that we do not gain enough subscribers to break even, we will go to Plan B, which will be to refund your subscription in full and continue with digital, perhaps returning to print at a later date. If we get close but not quite to our break even goal, we will postpone the first print issue – subscribers will then receive Issue 11 as a free digital issue, and the first Print Issue will be moved to Issue 12, giving us time to gather some more subscribers! So the more widely we can reach people the better chance there will be of reaching our break even goal and printing Issue 11!

---
Subscribe to Digital
Delivery and Format
The digital Magazine will be delivered to your email inbox and offered to you in two different formats, you can choose to download a PDF file that is compatible with any device or system, or the more dynamic EPUB format that opens in your Apple ebook reader.
The Digital subscriptions run on a monthly payment basis, think of it as something like a Patreon subscription. The ongoing support that your subscription will provide each month will cover my costs as I build each issue and create the videos to go with it. Of the small amount of advertising, there is in each issue, most of it is for contributors to that issue so you can find them more easily online, and of course for our wonderful sponsor Majacraft! This means that the magazine is not paid for by business advertising, instead, it is funded directly by your subscription <3
In return you get:
Immediate access (once your registration is complete) to login and download the current digital issue of tinyStudio Creative Life Magazine plus access to all current and previous tinyStudio TV Episodes
A new tinyStudio digital issue delivered to you every three months, packed with inspirational articles, tutorials, creativity boosters, yarn recipes and projects
Access to the subscriber only 'tinyStudio TV'! We upload a new video each month just for Digital subscribers.
---
PLEASE NOTE: Print subscribers may add the Digital Package to their print subscription at a discounted price of $2.95 per month, you will receive a link for Digital following checkout for your print subscription.
tinyStudio Creative Life Magazine Digital Package Subscription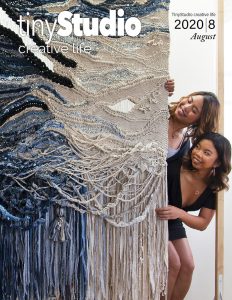 This Digital Subscription is a pay as you go for $4.95 USD a month. You will have a new tinyStudio digital issue delivered to your email inbox every three months, plus access to the fortnightly tinyStudio Video podcasts.
Following checkout, you will receive a Registration email from info@fiberygoodness.com. Once you have completed your registration you will be able to log in and download the current Issue of the magazine plus view all current and previous video Podcasts (tinyStudio TV). Digital back issues are available for individual purchase to subscribers at a discounted price via the Subscribers page.
Please contact us at info@fiberygoodness if you are unable to locate your registration email!
Publication Schedule
Quarterly Magazine – End of February, May, August, and November
tinyStudio TV Videos – Occur monthly.
All prices on Fiberygoodness.com are listed in US dollars. All references to dates and times are listed according to New Zealand Standard Time(this is a day ahead of North America and Europe).
Price: 4.95 USD per Month
You will need to complete the registration in order to access the tinyStudio Digital Subscribers page and the tinyStudio TV page, so check your inbox for the registration email and follow the steps to create your account. This automated email may sometimes end up in your junk box or promotions section of your email. You may need to use your email provider's search bar to locate this email. If you are unable to locate your registration email please contact us via info@fiberygoodness.com so we can help you with your registration.
If you ever want to unsubscribe (oh no!) from our digital subscription you may do so at any time, following the simple steps described on the Unsubscribe page.