Rich, juicy, dynamic colour! It's what so many of us love about our fiber arts, not only the feel of the fiber in our hands but the eye candy pleasure of working with colours that really speak to us! From 'naturals' right through to 'neons' … it's all wonderful glorious colour!
Using a few simple tools and techniques you can create custom colour blends and stunning combed 'top' in your own unique colour designs. The techniques covered in this four part video course help you create complex colours that can not be achieved by dyeing.  Using the blending methods in this course, even your 'solid' colours will contain an amazing level of dynamic depth and complexity that is both visually stunning and exciting to use.
In this first 'Dynamic Colour' course we look specifically at using Combs and Hackles to create beautiful magical fairy fibers in your own choice of colours, and then we look at taking control of your colour placement using Suzy's colour management techniques. The end results are unique custom designed colour blends in the form of combed top. You are in complete control of the process and you will find that the resulting fiber is delightfully easy to draft and spin into delicious worsted yarns.  This course will be followed (coming soon) by a similarly comprehensive 'Dynamic Carding' course!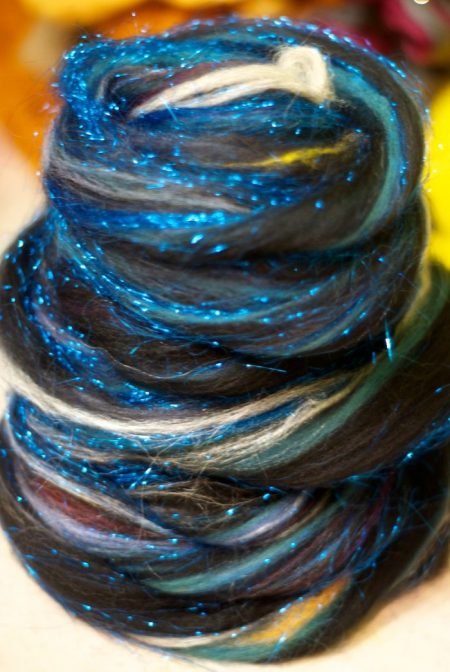 Dynamic Colour Blending: Combs and Hackles is a comprehensive 100+ minutes of Video instruction split into four videos.  The Big Book of Fibery Rainbows', is your recommended reading, as many of the techniques and methods in the book are explained and demonstrated in depth during the videos. Also included is a bonus 'simple dyeing for blending' video tutorial.  You can also use pre-dyed fibers for your colour blending, including hand painted top, or dyed locks.
You can complete the course without purchasing the textbook however it is recommended and referred to at times throughout the course. It can be purchased HERE
It will be useful for you to have a set of hand combs and a hackle for this course (we recommend Majacraft for quality and ease of use). If you do not yet have either of these tools you can purchase from our Fiberygoodness Majacraft store! You may want to start out with cheaper options, in which case you can begin your experimenting and practicing with some simple Dog Combs and you will also find DIY Hackle tutorials on You Tube if you feel so inclined.
For an overview of the course please check out the following video!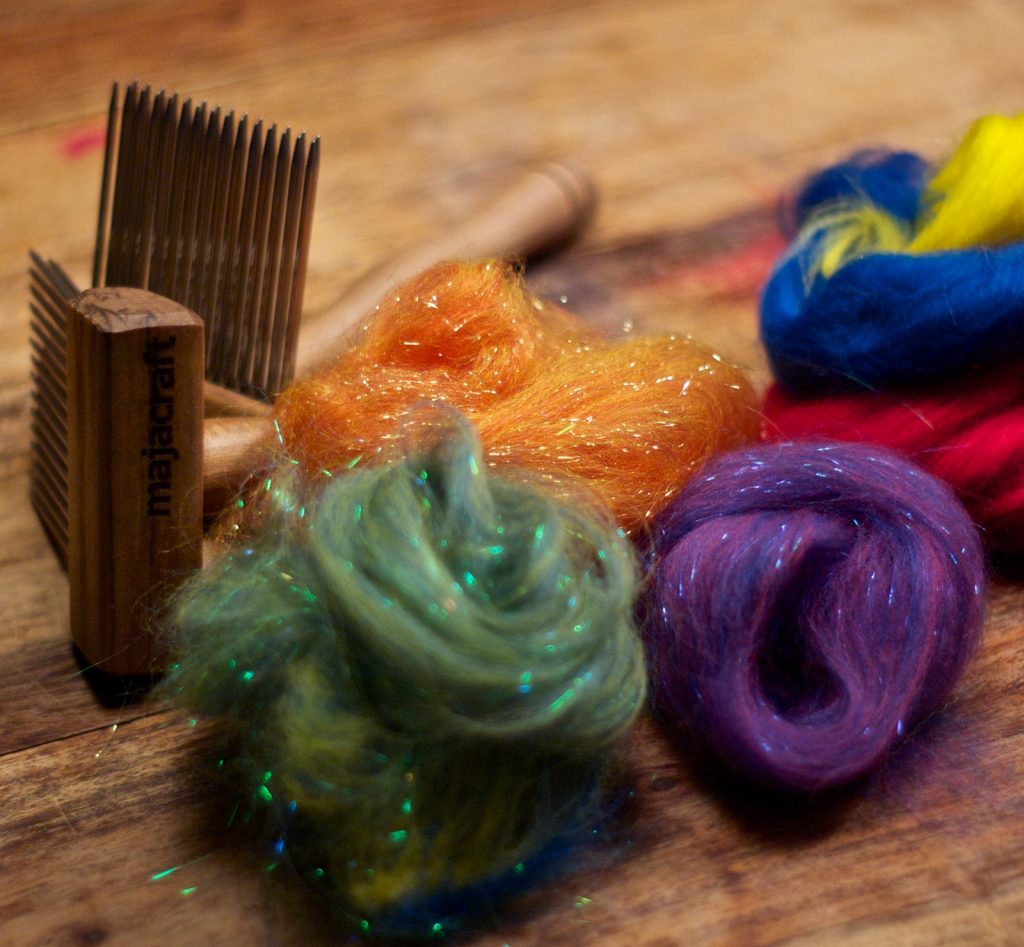 Dynamic Colour Blending: Combs and Hackle
With this course you will receive permanent access via your Fiberygoodness Members page, to over 100 minutes of video instruction by Suzy in how to blend and manage your fibery colours using combs and hackle. You also get a downloadable text to support the videos, plus a bonus video on dyeing to blend for those who wish to also dye their own fiber ready to blend. This is a self paced course you can work through as any speed you like, and Suzy is always available for help and support when needed!